High School Football Players: Important Dates Beginning Today! Stay tuned for more information on upcoming events and meetings!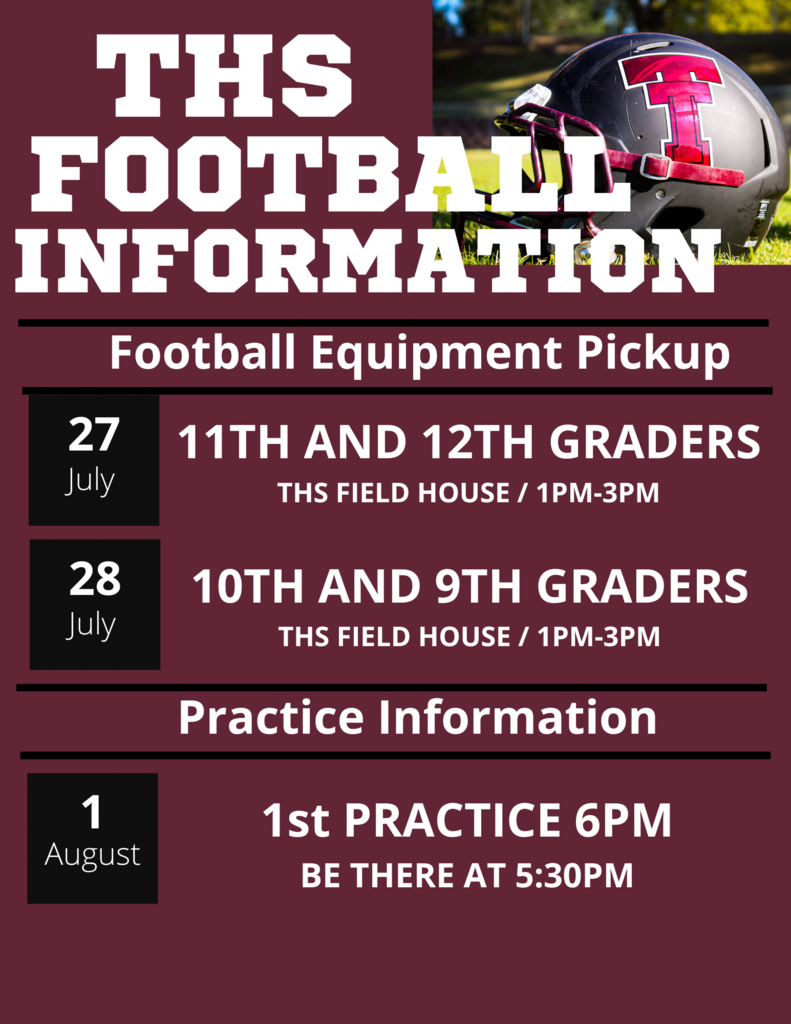 Hey Tigers! We are inching closer to the start of a great school year! Here are few upcoming dates you will want to make note of, along with some of the supply lists we have received for our middle school and high school teachers. As we hit the month of August, please be aware that a lot of information will begin appearing on both our social media channels (facebook- Tenaha Independent School District and Insta - Tenaha Schools) as well as our website
www.tenahaisd.com
. Please stay tuned to these outlets to be informed of dates and information as we receive it. Our goal is to keep you as informed as possible with the CORRECT information. The link below lists supplies by teacher name for a few of our high school and middle school teachers. This list is NOT complete due to teachers not returning from break at this time, along with the addition of several new staff members. Our middle and high school students will not receive their schedules until August 8th and in some cases until the first day of school, so please rest assured that teachers will discuss supply needs with students in the first days of instruction and allow ample time for those to be purchased. Thank you for your patience and understanding. Once again, for any additional questions, please do not hesitate to call our offices during our normal hours, Monday through Thursday from 7:30am - 3:30 pm. We are looking forward to a great school year!! Goooo Tigers!!!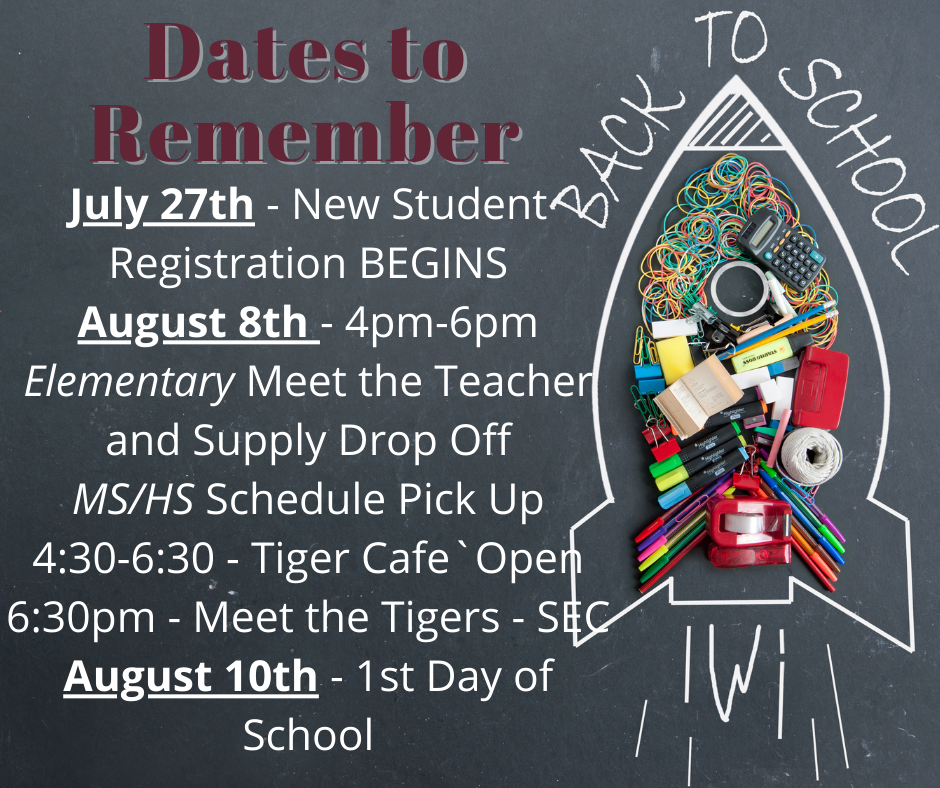 Become A Tiger Tenaha is known for great athletes. The program has a rich history of excellence and continues to create strong foundations in small school programs, paving the way for opportunities beyond high school for our athletes. Our current leadership has made it a priority to put mentors and coaches in place to lead and develop strong athletes and students, who are aware of their responsibilities both in the game and in the classroom. Over the course of Tenaha Tiger History, our athletic teams have accomplished the following: Football - played in 5 State Championships games; winning the title in 1998 and 2011. Basketball - made 4 State tournament appearances, winning the Championships in 2003. We have also qualified for the Regional tournament on the boys and girls side on multiple occasions. Our Soccer program was the FIRST 2A program in the state when it began. The girls team is one of the top small school teams in the state, while our boys are very competitive playing 3A-5A schools. Cross Country - multiple team state qualifiers and won a bronze medal at the state meet. We have also had several regional qualifiers for both the boys and girls teams. Track - multiple athletes qualify for the Regional and State track meets with several athletes bringing home medals from the State meet. Tenaha Tiger Athletics strives to be the BEST! They set the standards and expectations high and develop coachable athletes that make our community proud. Join our team of excellence and set the standard! Become A Tiger! New Student Enrollment begins July 27th at both the Elementary and High School offices. Office hours are from 7:30am-3:30pm Monday-Thursday.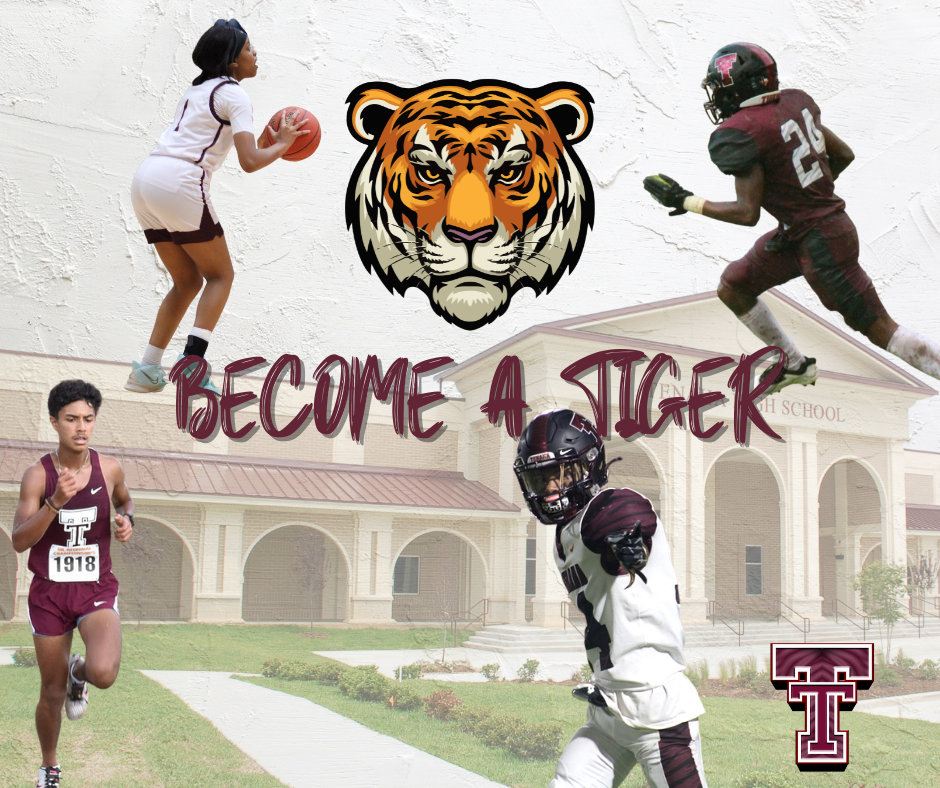 REMINDER Hall of Honor Nomination Close August 1st!!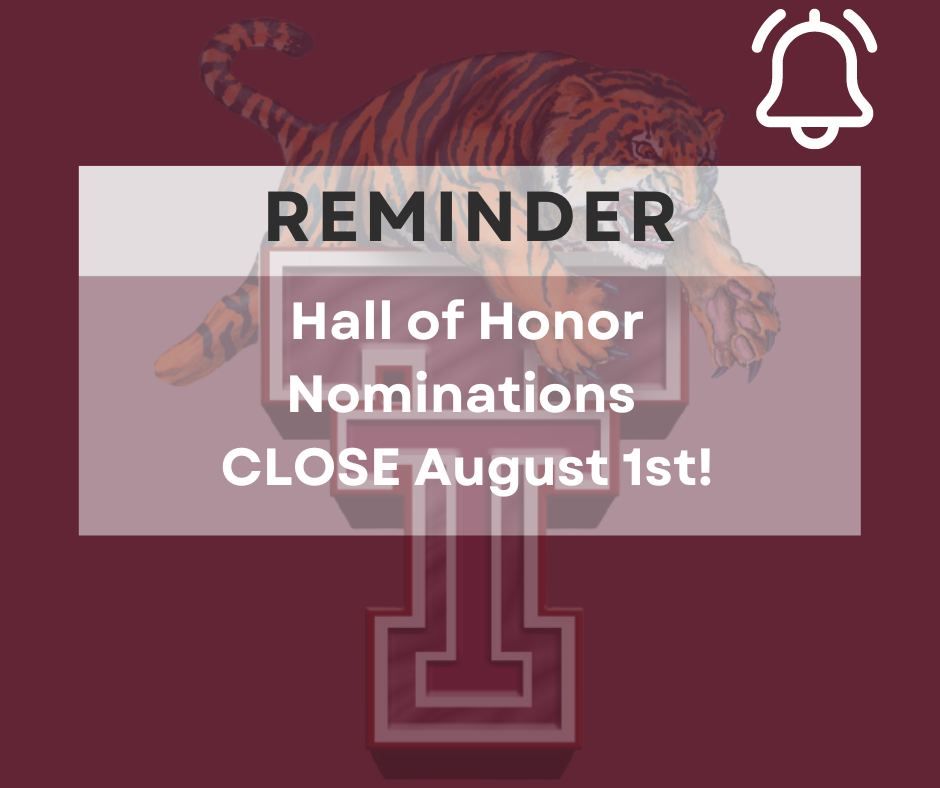 As summer gives way to a new school year, Tenaha ISD warmly welcomes you to join us for the 2022-2023 school year. Whether you are looking for a place for your little one where you can rest easy in knowing they will be cared for by the most loving staff around, or a place where your student can find their "place" by being a part of our State Champion and Sweepstakes Award Winning Band, Top Ranking athlete on any one of our athletic teams, find new interests in our ground-breaking Career & Technology endorsements and certifications, or maybe you are just looking for a place that has a small town feel, but has renewed expectations and a plan in place to push students to their greatest potential...Tenaha ISD is the place for your student. New student registration begins July 27th in both the High School and Elementary offices from 7:30am - 3:30pm. We look forward to meeting you and welcoming you to the Tiger Family!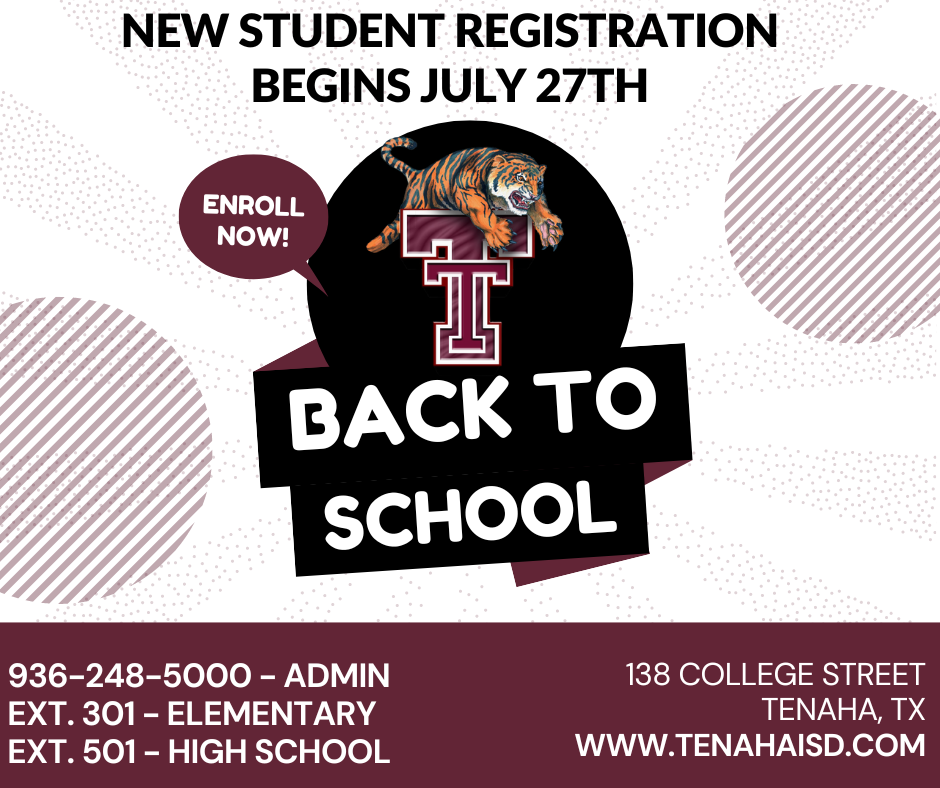 Hey TIGERS!! Don't worry, SUMMER is still in full swing....BUT, we wanted to give you and your family plenty of time to prepare for the 2022-2023 school year!! Supply Lists for PK-5 can be found under the Back to School page and on our socials!!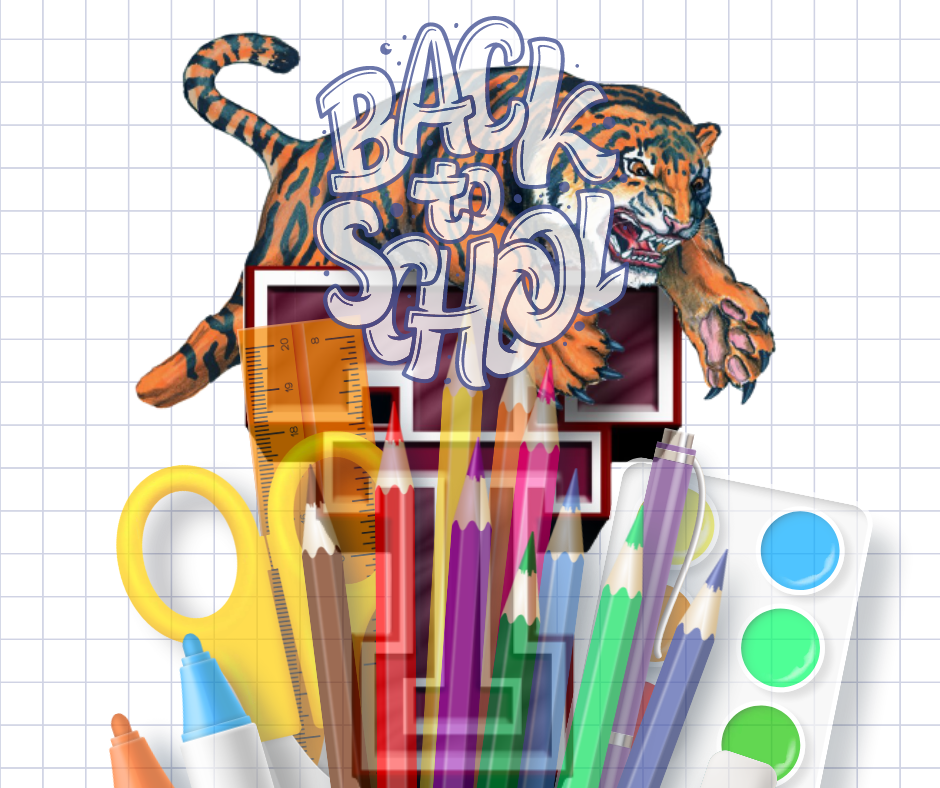 Tigers!! Supply Lists for 2022-2023 School Year are coming SOON!! Check back for updated information in early July!!

Attention JH & HS Cheerleaders for the 22-23 School Year: Cheer Camp will be held August 1st-3rd in the SEC!!!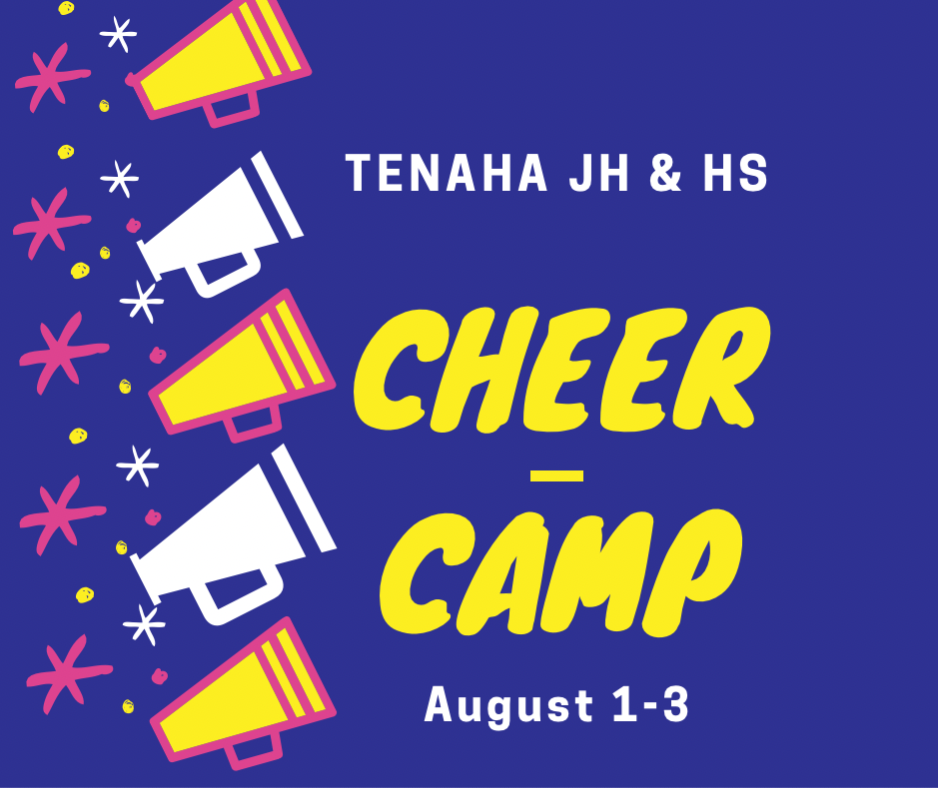 We are so excited to launch our TIGER STORE!! This will be your one stop location for tickets, apparel, fundraisers and so much more!! Stay tuned for more info!!

Summer School breakfast and lunch menus may be found online under the Dining quick button!!

Congratulations, Class of 2022!! YOU DID IT!! Graduation photos will be posted as they are edited at tiger media.smugmug.com in the Graduation 2022 Gallery!

New PHOTOS are now LIVE on the Tenaha ISD Facebook page and at tiger media.smugmug.com!!