Recently, our Tenaha High School Band program was notified they will now be a Nationally Recognized Band. They were named a National Winner in the Foundation for Music Education's "National Wind Band Honors" recording contest. There were 376 entries in all classifications that came from 39 different states across the country. In a note to Director Brian Sours, the Director of the Mark of Excellence National Contest stated, "Congratulations! Yours is the smallest school, by far, to ever win this!" Congratulations to all of our band students and directors!! We are so proud of your hard work and dedication to your craft. We know honors like this take long hours of effort on everyone's behalf, and we are so overjoyed to see it pay off for you all!! Setting the Standard! Way to go , Tigers!!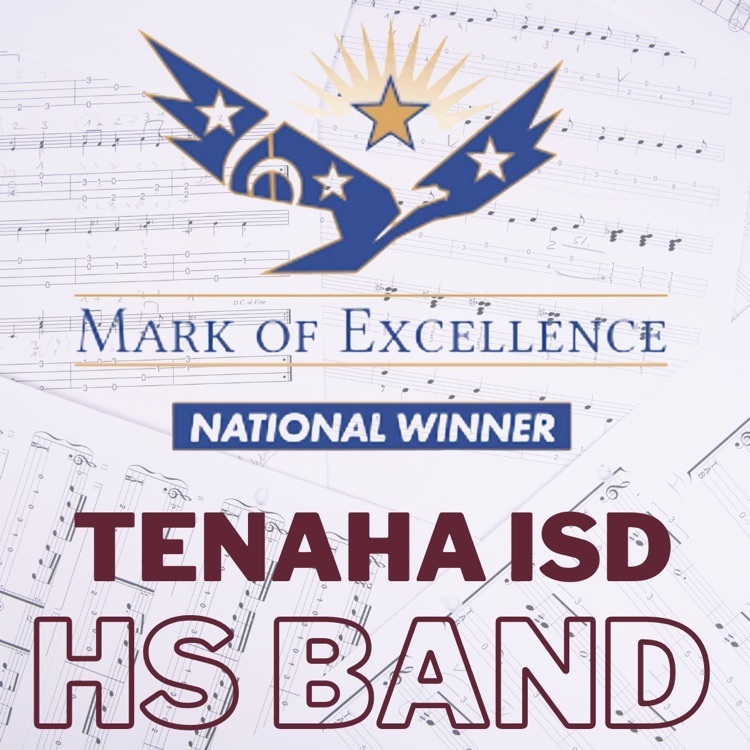 IT'S GAMEDAY TIGERSSSS!!! Join us tonight in DeKalb as our Tigers take on the Bears at 7:30pm!! Wear your maroon, be LOUD and PROUD!!

REMINDER!!! Staff Development Tomorrow!! Students will not have school. See you Monday Tigers!!

REMINDER!! Tomorrow is the final day to purchase a Homecoming Tee from the BETA Club. Please turn your money and orders in during 1st period or contact Jennifer Leigeber to purchase,
leigeberjennifer@tenahaisd.com
. Thank you for supporting BETA & Tenaha ISD!!

Don't forget that the BETA Club is selling Homecoming Shirts!! Shirts are $15 each and the deadline to place your order is Wednesday, September 21, 2022. For more information or to place an order, please contact Jennifer Leigeber at
leigeberjennifer@tenahaisd.com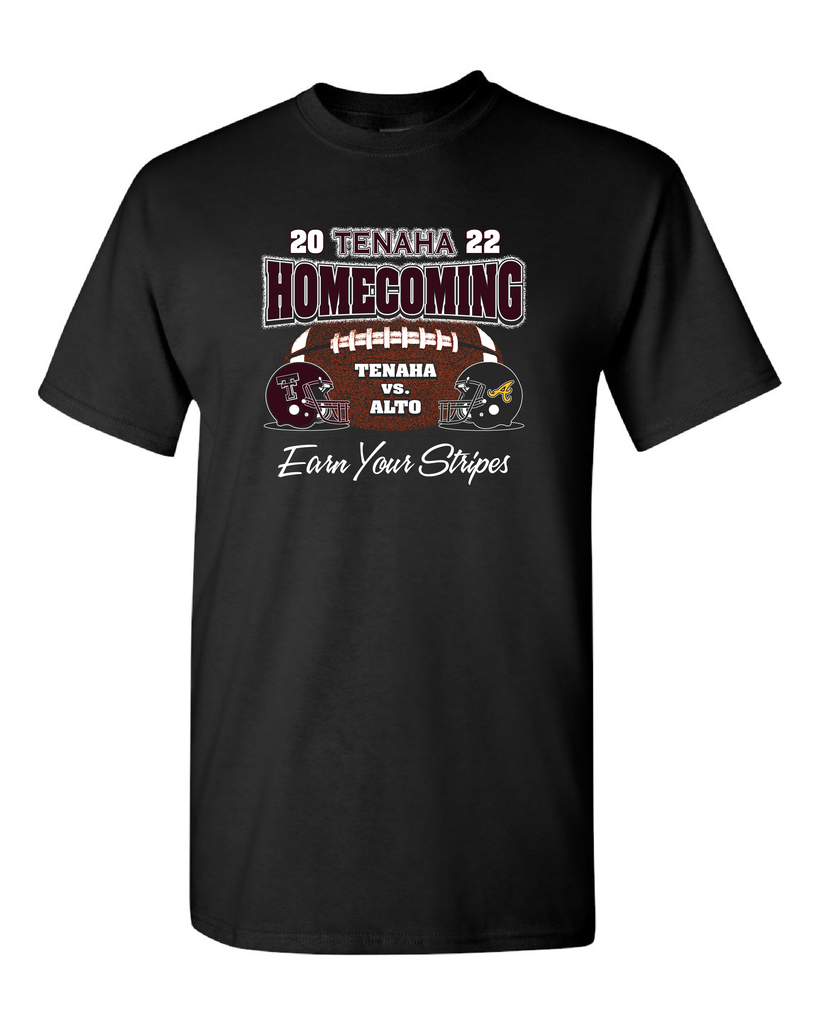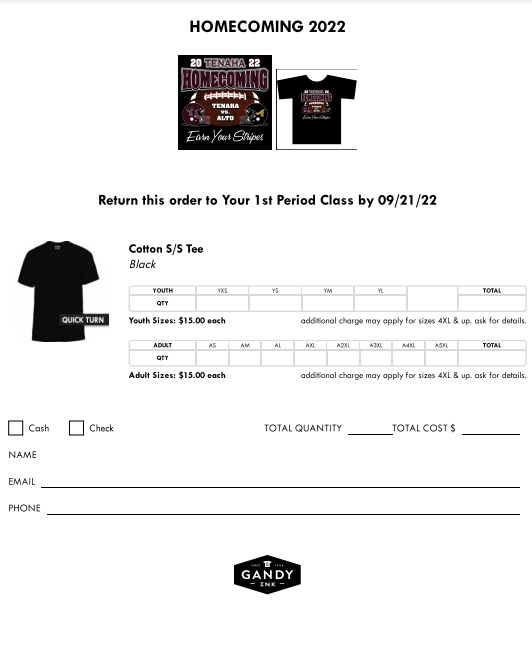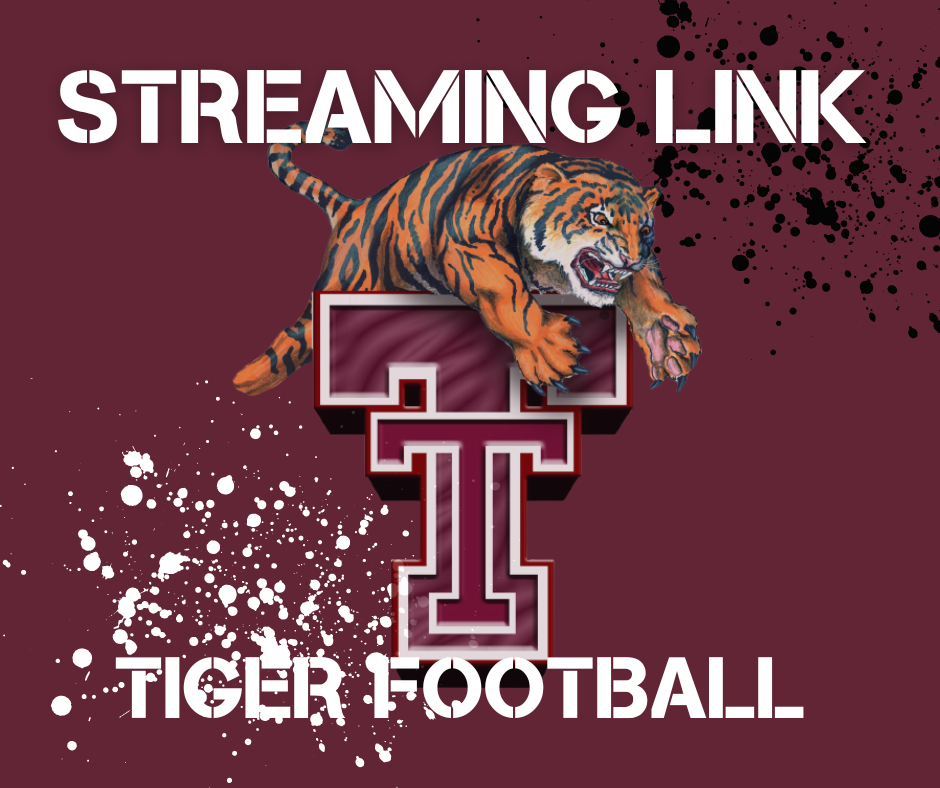 Hey TIGERS!! What day is it??!! It's GAMEDAYYYYYY!! Join us tonight as our Tigers take on Arp...Kick-Off 7pm Reserved seating is available for $6 per seat; when you buy two reserved seats, get a complimentary parking pass for Lot #2!! Call the High School main office to purchase!! Be there!! Wear your maroon, Be Loud & Proud!!

TIGERNATION! Join me in welcoming our newest team member, Coach Hector Pineda! Coach Pineda resides in Tenaha, where he has for the past 15 years, with his lovely wife Jessica. They just celebrated their 6th wedding anniversary! Coach Pineda will join our coaching staff as the High School Boys Head Soccer Coach. Hector is a 2008 graduate of Center High School where he then joined the soccer program at Tyler Junior College in 2009. Hector now serves as the President of Shelby County Youth Soccer League. Hector created this league 5 years ago as a way to foster a love for the game among the youth of Shelby County. His program now boasts teams and players ranging from three years of age to 17 years old. Coach Pineda says his goal is simple. "I hope to do the same as we have done with the Shelby County Youth League. Start from square one and work our way to the top. Tenaha ISD is know for having strong athletic programs and the school supports the students and coaches. I see no reason we cannot make this program just a great as all of the others. I am excited to get started!" We are just as excited, Coach Pineda! Welcome to the Tiger Family!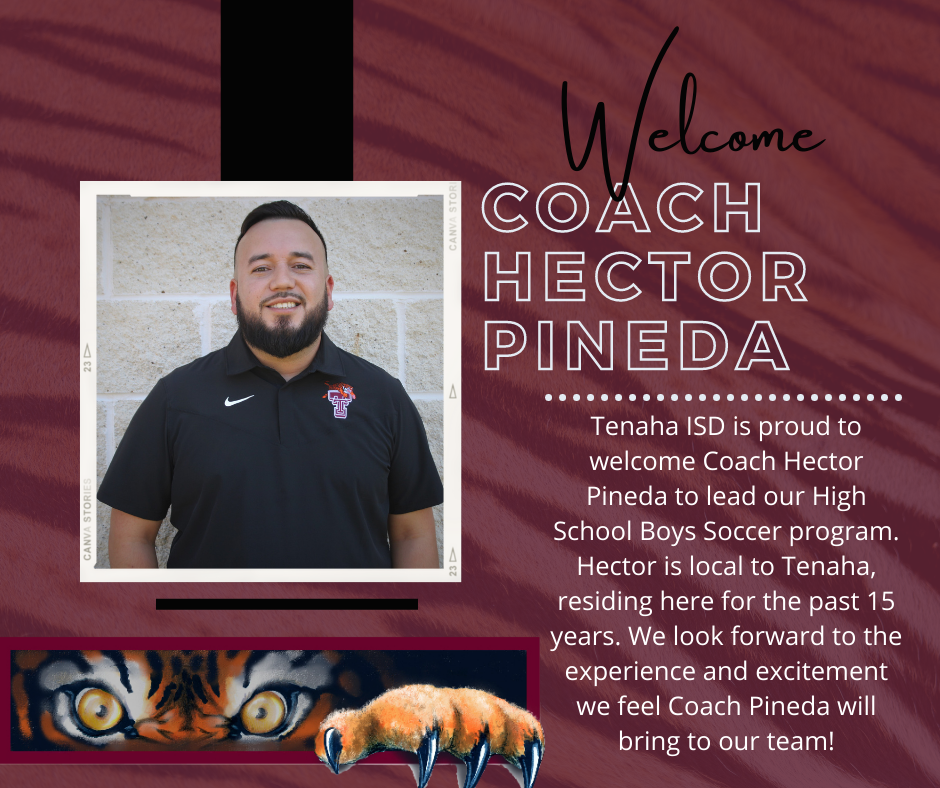 It's GAMEDAY for our Junior High Tiger football team!! Wish them luck as they travel to Arp today to take on the Arp Tigers. Games are schedule to start at 5:00 PM. GO TIGERRRRRRSSSSS!!!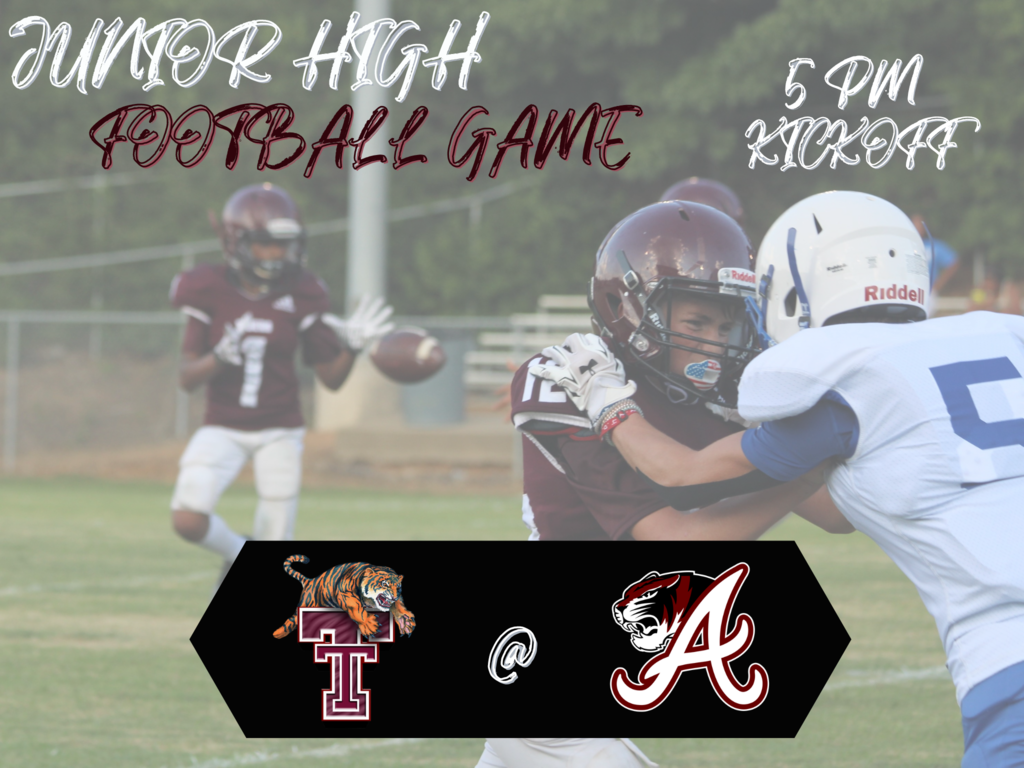 There's No Place Like HOMECOMING!! Homecoming 2022 is only about a month away!! Check out the schedule of events and festivities that will take place Friday, October 14th & Saturday, October 15th! Please share this information; we hope to see our alumni back and look forward to a fun-filled, memorable weekend!!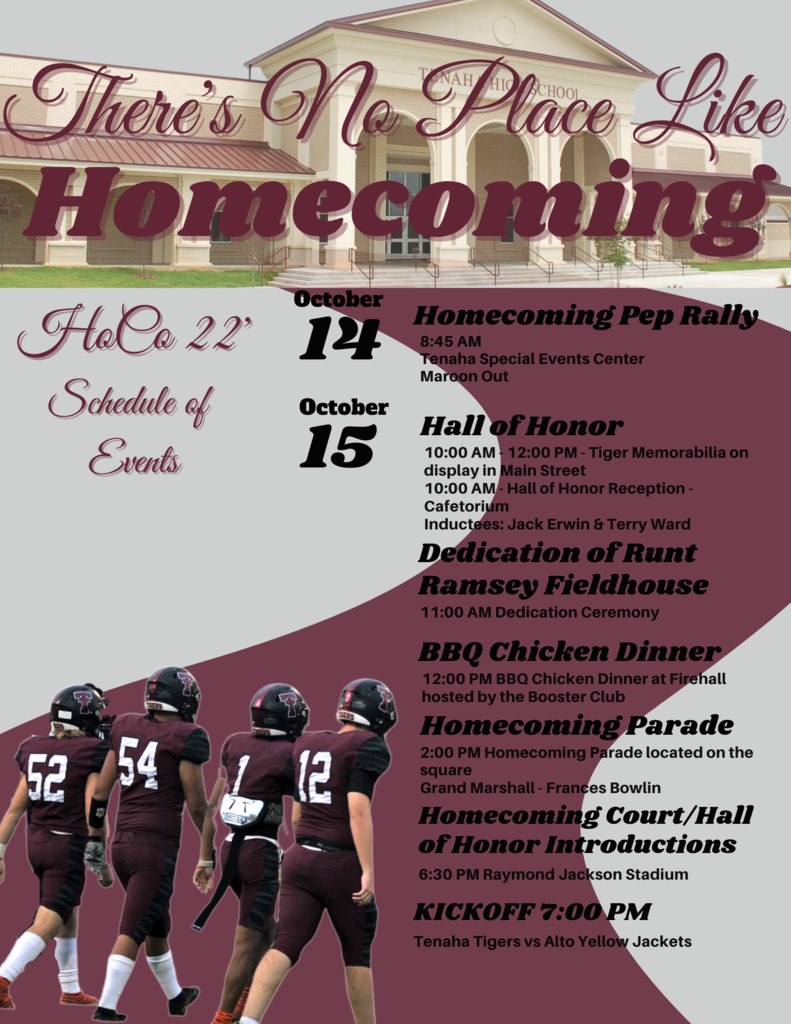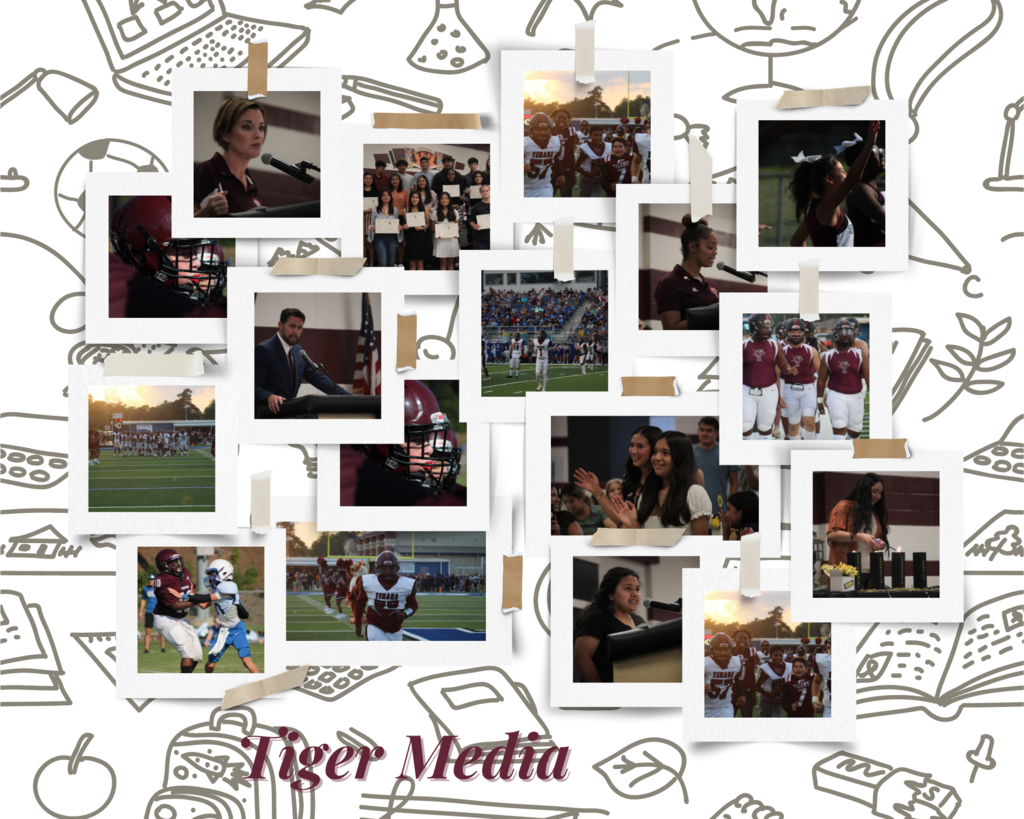 CALLING ALL TIGER FANS and SUPPORTERS!! A meeting to reorganize of the Tenaha Athletic Booster Club will be held Monday, September 19, 2022 at 6:30 pm at the Fellowship Hall of the First Baptist Church in Tenaha. We need all interested parents, fans, and community members to attend and become members to support our TENAHA TIGERS. Annual membership dues will be $10.00.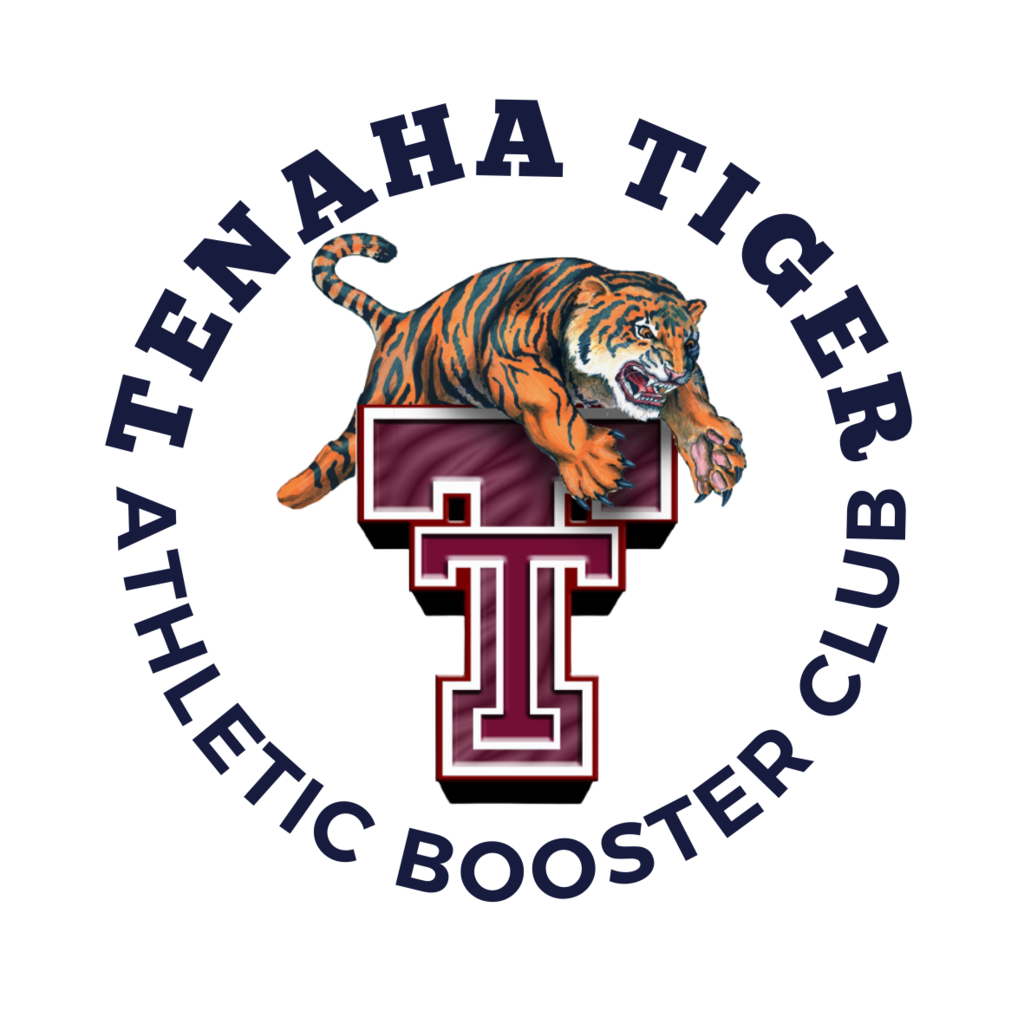 It's MEET DAY for our Junior High XC Runners!! They will be traveling to West Sabine this afternoon to compete. Join us in wishing these Tigers the best of luck and a safe trip!! Graphics: Kayanna Cox

TIGERNATION!! We are nearing our favorite day...GAMEDAY!! Reserved tickets are on sale now for $6. Buy TWO reserved tickets and receive a complimentary reserved parking pass for Lot #2!!! For more information and to purchase your tickets, please call the High School Office!!

Homecoming Tee-Shirts are ON SALE NOW!! The THS Beta Club is sponsoring a HOCO Tee-Shirt fundraiser. All proceeds will benefit the BETA Club. Shirts are $15 each. Order forms and monies are due by Wednesday, September 21st. For more information or to place an order, contact Jennifer Leigeber at
leigeberjennifer@tenahaisd.com
.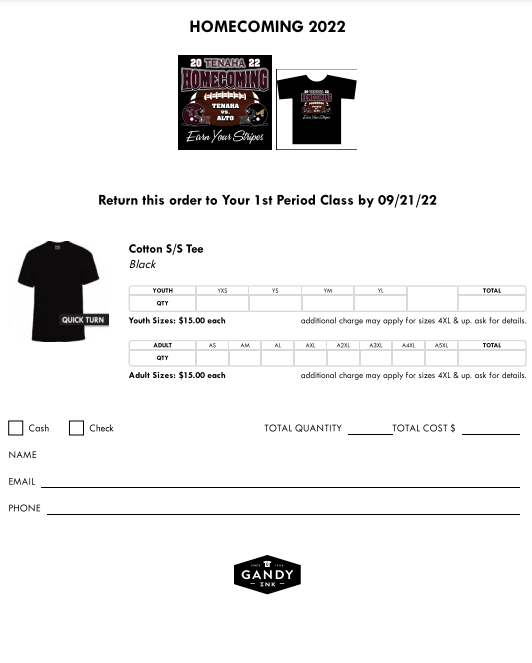 Don't forget our BETA Induction Ceremony will be tonight at 7pm in the TISD Cafetorium. We hope to see you there to celebrate this outstanding accomplishment!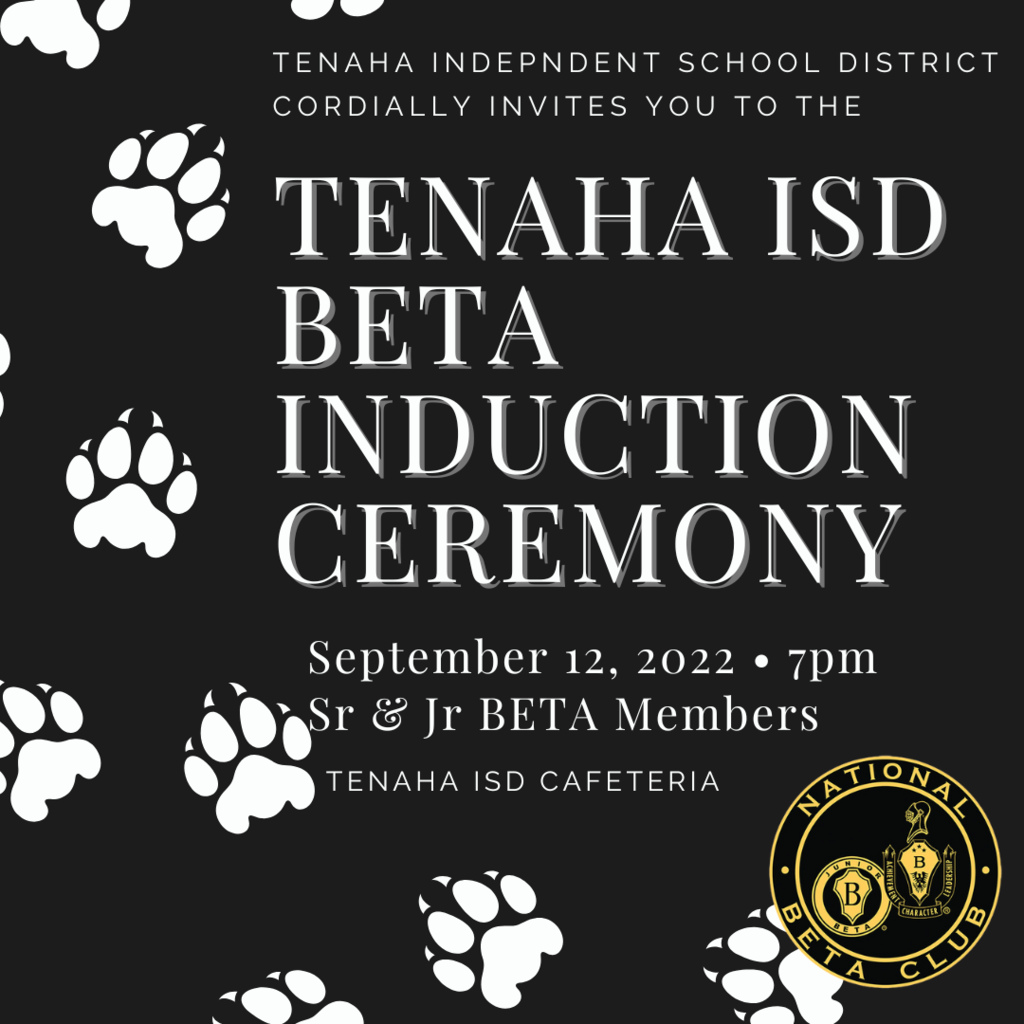 Here's a look at this week in Tiger Land!!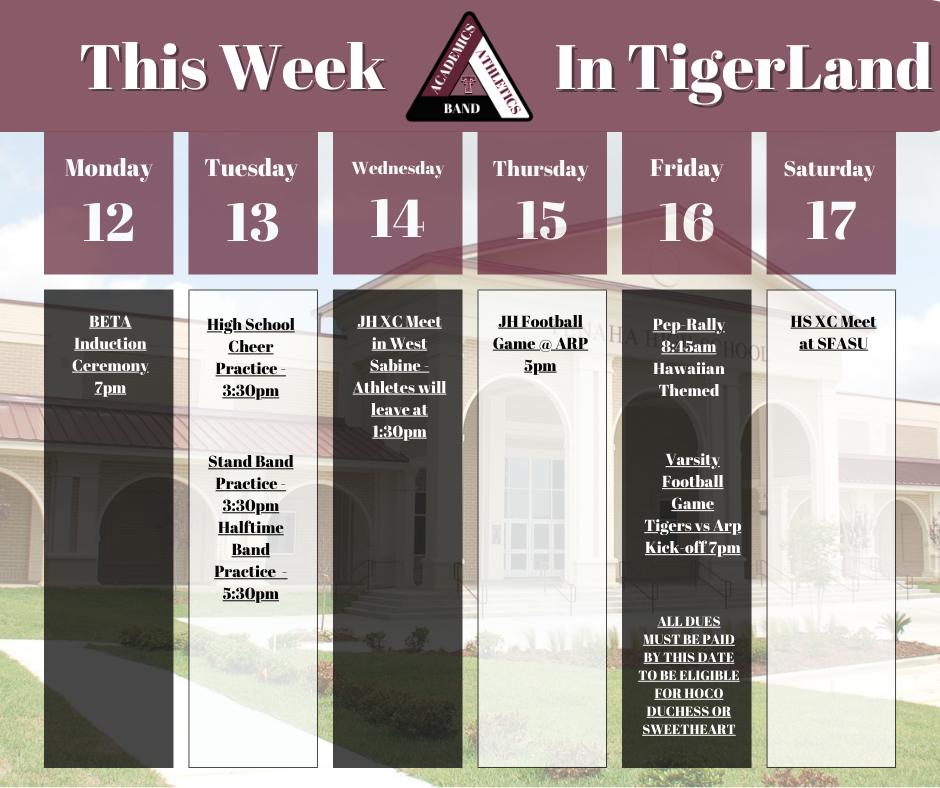 Tenaha ISD …will never forget. Remembering those lives lost and forever impacted, honoring those who served our nation during this time, and praying for those who continue to defend our freedom everyday. Patriot Day 2022 September 11, 2001

New photos are LIVE Tiger Nation!! Check out the Tiger Media photos from this past weeks sporting events and more!! tigermedia.smugmug.com If you see a yearbook staff member, GIVE THEM A SHOUT OUT!! These pictures are AMAZING!!!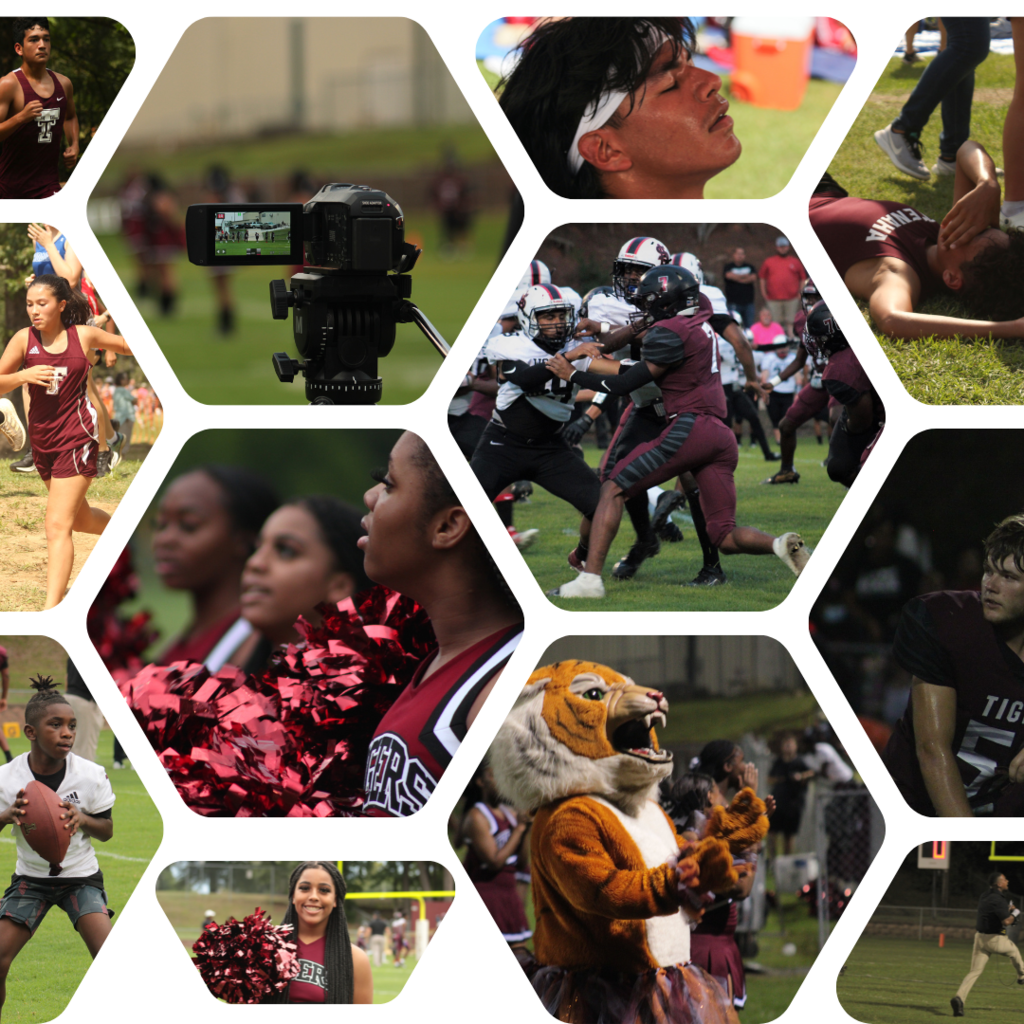 It's GAMEDAY for our JH Football team!!!🏈❤️🐅 🏈Catch them this afternoon in The Pit as they take on the Rams of Joaquin🏈 Game Time: 4:30pm Tickets can be purchased at the gate for $3/$2