Wolves tie the game with 8:24 left in the 4th Tigers 6 Wolves 6 Let's GOOOOOO TIGERS💪🏈🐅

🏈Start of the 4th Quarter🏈 Tigers 6 Wolves 0 🐅🐅🐅🐅🐅🐅🐅🐅🐅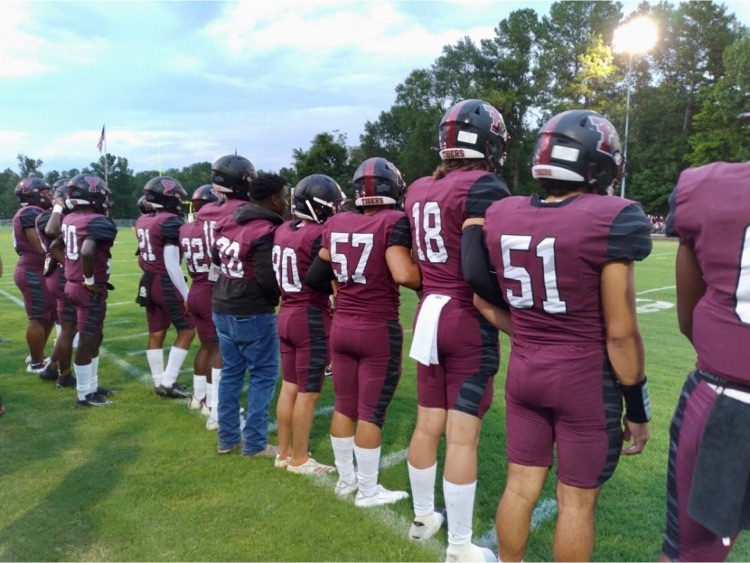 Tigers SCORE!!! 🐅🏈6-0🏈🐅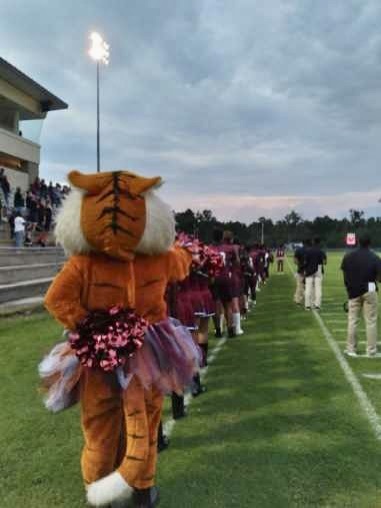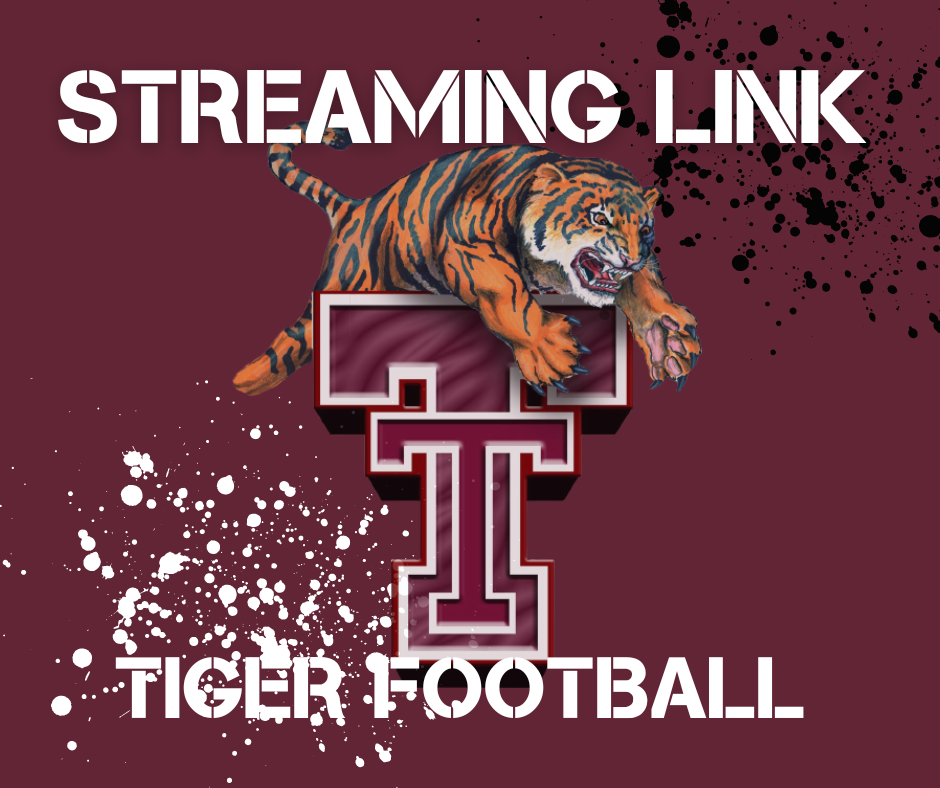 It's MEET DAY for our Tenaha Tiger Cross Country teams!! They left at 5am this morning to battle the elements at the Mineola meet and are bringing home the CHAMPIONSHIP!!! Tenaha Varsity Boys are your 2022 Mineola Boys Meet Champions and our ladies are on the MOVE, with two individual finishes - 5th & 10th places!! It was a 2 hour trek with schools from 3A-5A, with Tenaha being the only 2A program competing!! WAY TO WORK, TIGERS and COACH SISK!! The Season is LOOKING BRIGHT!! Now...fast feet MUST EAT:) Enjoy your team bonding time and be safe coming home!!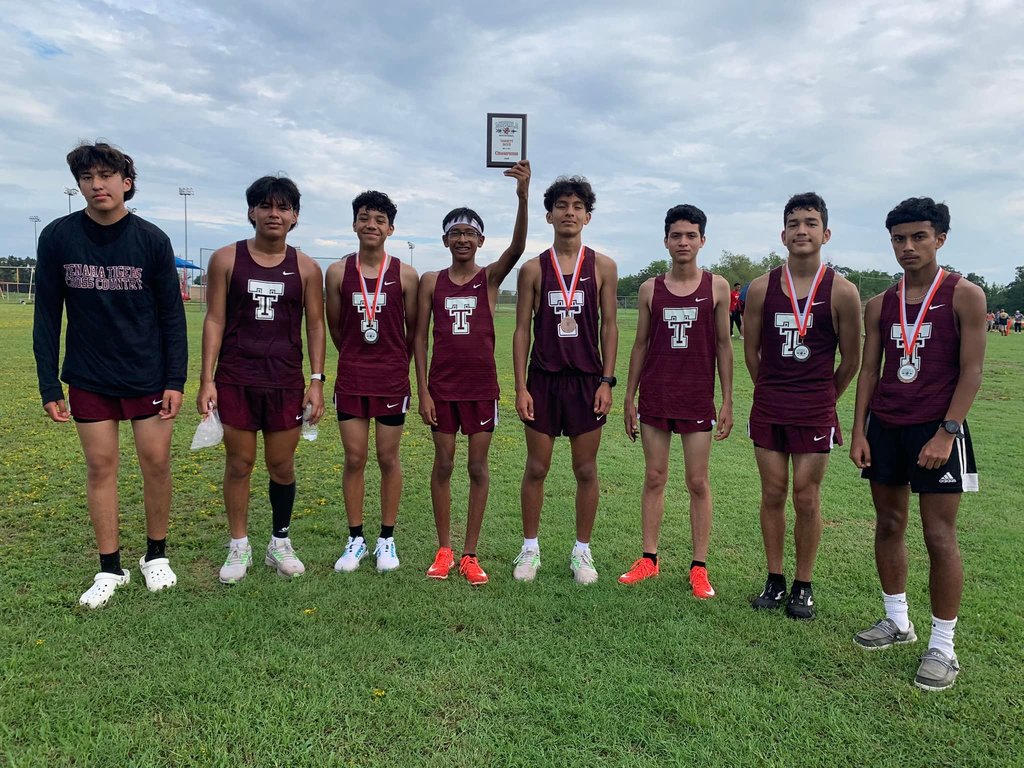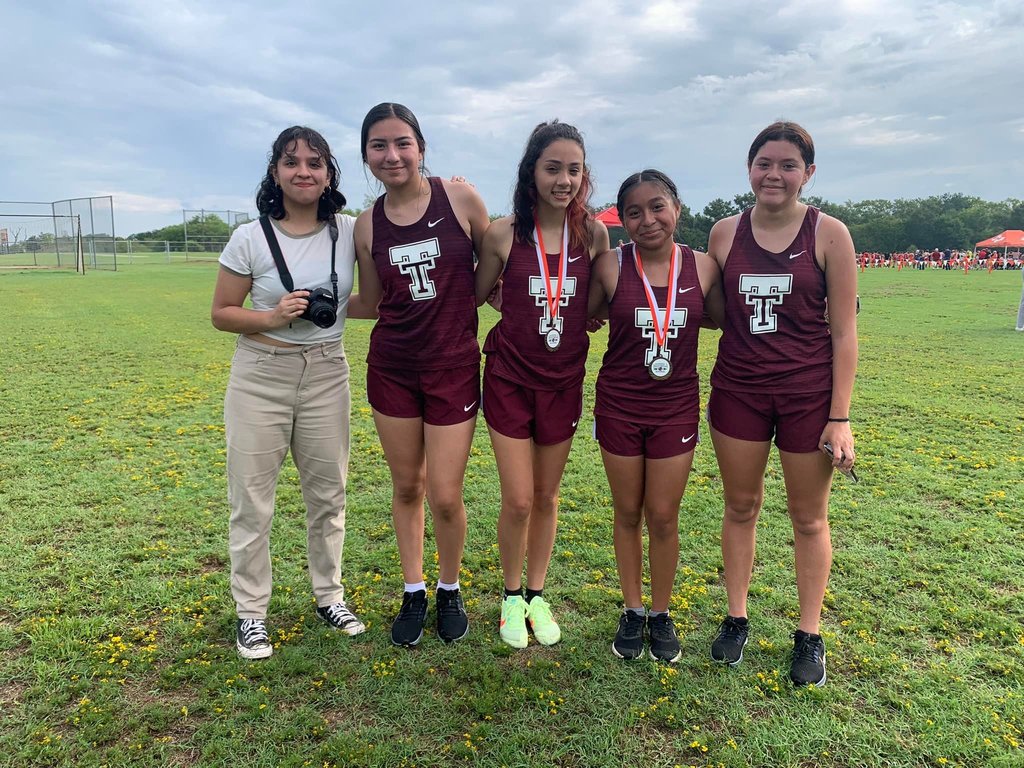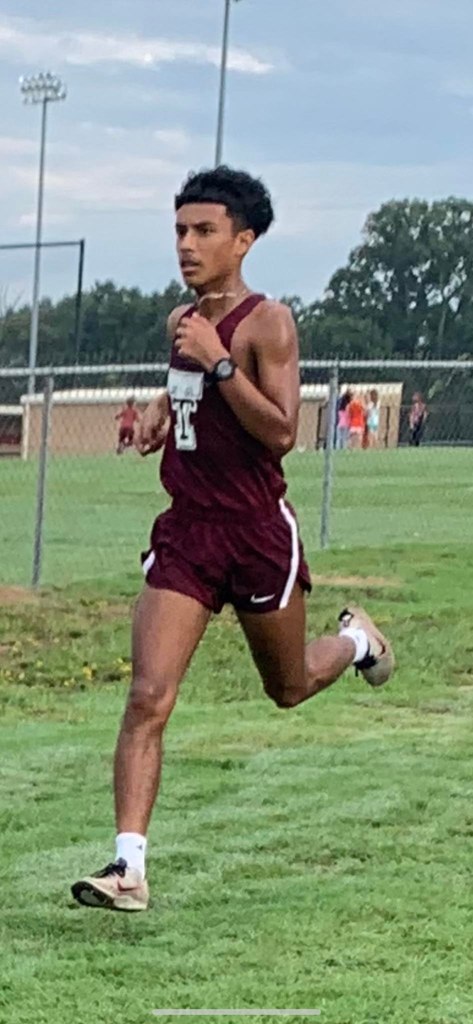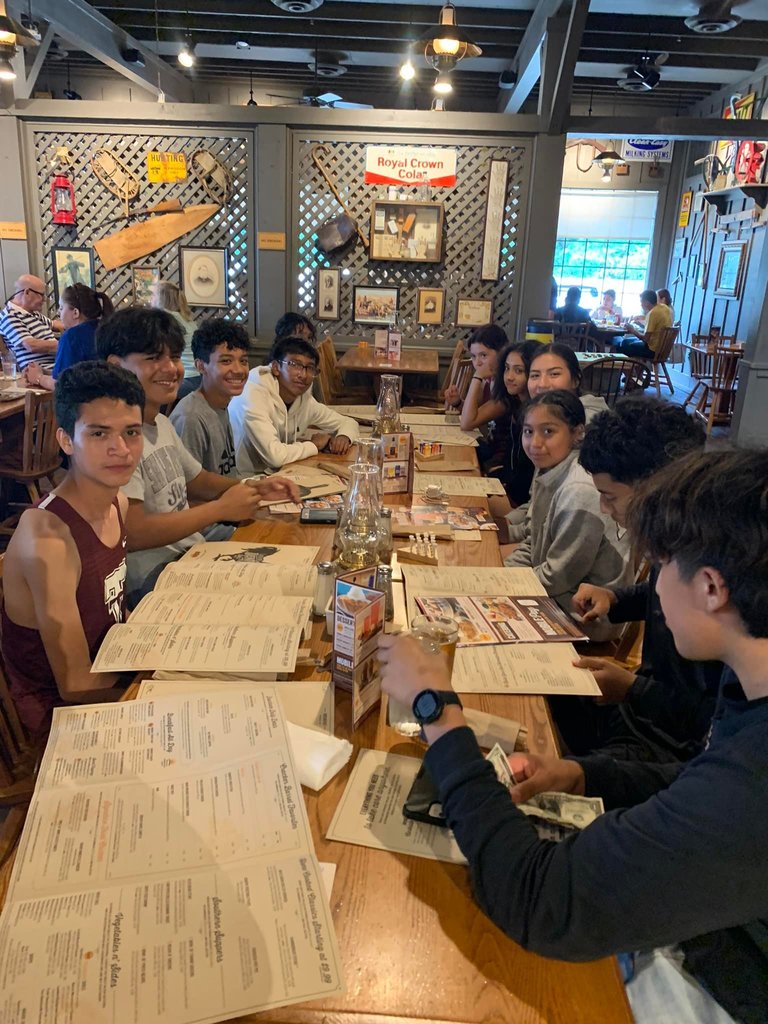 Congratulations to Senior #12, Luke Ward, on being named a Longview Orthopedic Star Foundation Athlete of the Year Nominee. Luke was presented his award this morning by Steven Holland of the Star Foundation as well Aaron King with 1st National Bank of Tenaha, for not only being outstanding on the playing field, but equally as impressive in the classroom. Luke recently scored a 30 on his ACT with a PERFECT 36 on the reading portion. Congratulations, Luke!! Keep up the outstanding work!!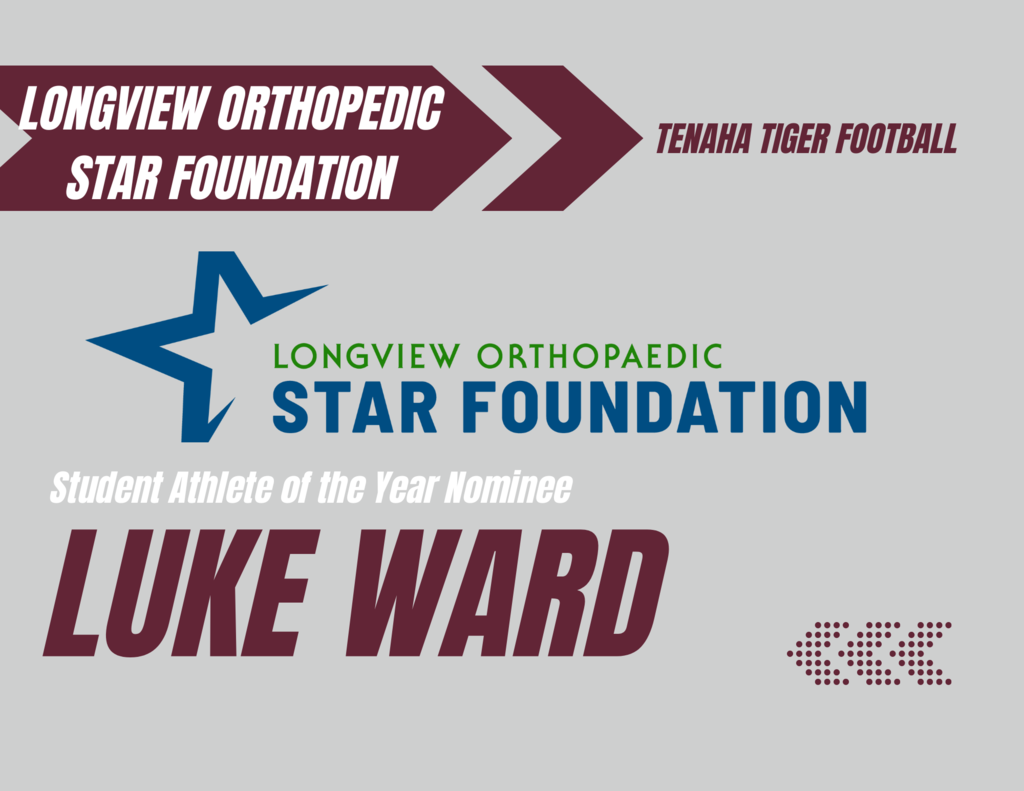 Tiger Fans!! It's GAMEDAY!! Join us for the pep-rally this morning at 8:45!! 🐅Graphic Design Credits: Kayanna Cox🐅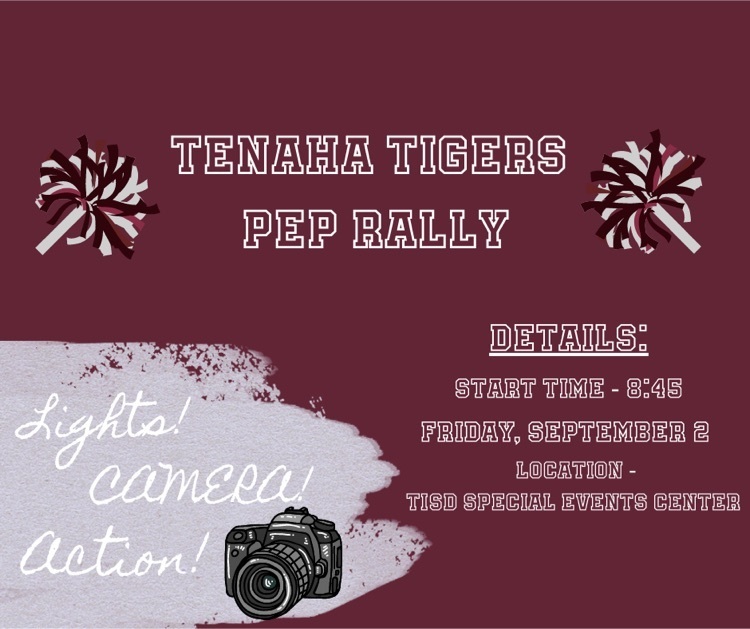 Ford Motor Company and your Texas Ford Dealers are proud to announce the six winners of the 2022 Built Ford Tough Texas High School Football Player of the Week trophy for week one! These outstanding Built Ford Tough gridiron heroes are honored for their performance on the field and their leadership off the field. All weekly winners will ultimately be eligible to become Built Ford Tough Texas High School Football Players of the Year. Week 1 Winners: Class 6A: Nash Rankin, Senior, QB, Stratford High School Class 5A: Demonte Green, Senior, WR/DB, Newman Smith High School Class 4A: Luke Law, Junior, QB, Salado High School Class 3A: JJ Acosta, Sophomore, QB, Taft High School Class 2A: Ja'Tyrian Moore, Junior, QB, Tenaha High School Private Schools: Daniel Demery, Senior, Safety, Parish Episcopal School Congratulations, Pooh!!!🐅🏈🐅🏈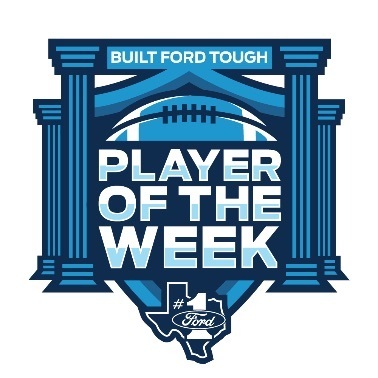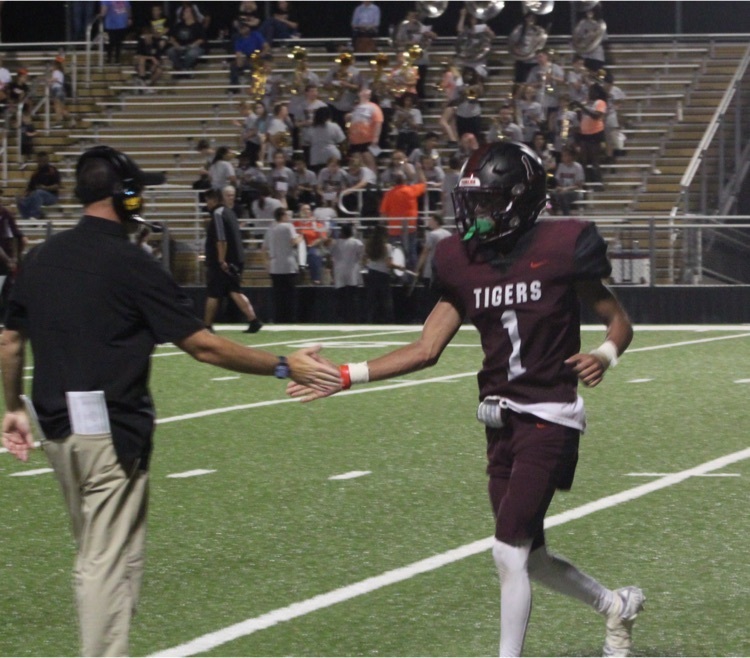 TIGERNATION!! It's TIME for ACTION!! Our very own #1, Ja'Tyrian "Pooh" Moore has been chosen as 1 of 10 nominees for the Dave Campbell's Texas Football Player of the Week Award presented by the TaxAct Texas Bowl! Voting is open now through Friday (tomorrow) at noon on TexasFootball.com and it will be up to YOU TO TAKE HIM TO THE TOP!! You can vote more than one time!! Link to voting:
https://www.texasfootball.com/player-of-the-week-award/?ref=subnav
We are so proud of you, Pooh; along with all of our Tigers and Coaches!! Get BUSY TIGERNATION!!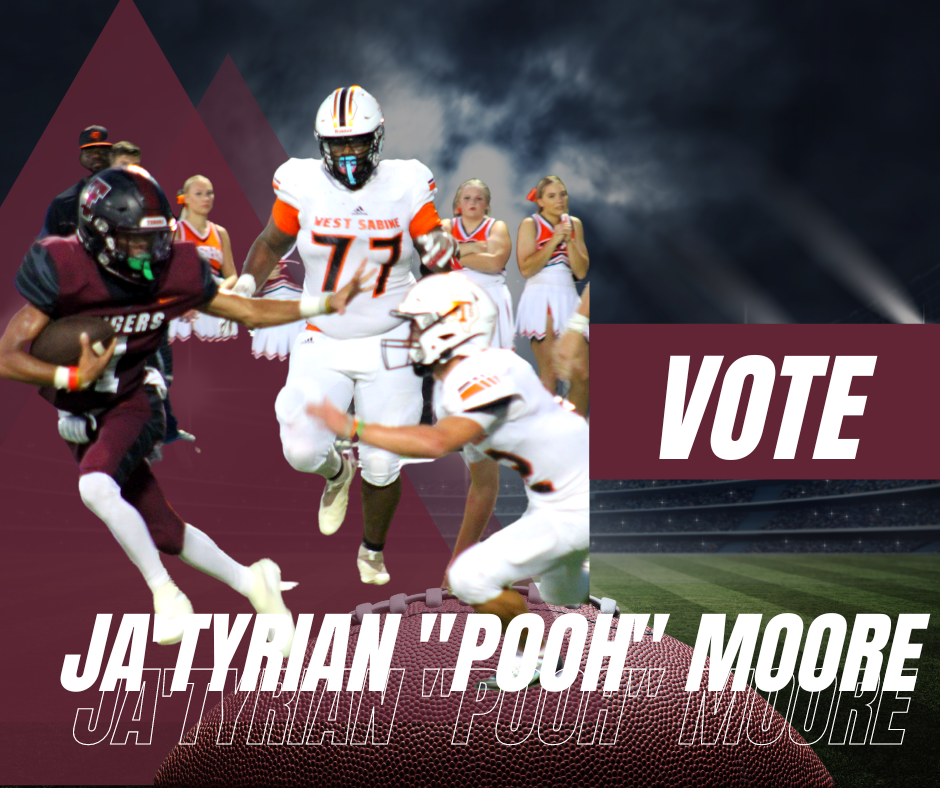 Tenaha ISD is not experiencing any outages effecting our normal school day. We will run normal hours today, Thursday, 9/01/22.

TIGERNATION!! We're only a couple days away from GAMEDAY!! This is the official streaming link obtained through the NFHS Network for our game Friday: Tenaha Tigers vs San Augustine Wolves Kick-Off 7pm If you can't make it in person, check it out on the NFHS Network! However, if you can make it...don't forget to purchase your RESERVED SEATS! Tickets are $6 for reserved seating and with the purchase of TWO seats, you will receive a FREE Parking Pass in Lot#2. Call the High School Office to reserve your seats ASAP!!! Tenaha High School vs. San Augustine High School. Watch Boys Varsity Football Friday, Sep 2nd, 2022 at 7:00 PM CDT on the NFHS Network!
https://www.nfhsnetwork.com/events/tenaha-high-school-tenaha-tx/gam422ea0809e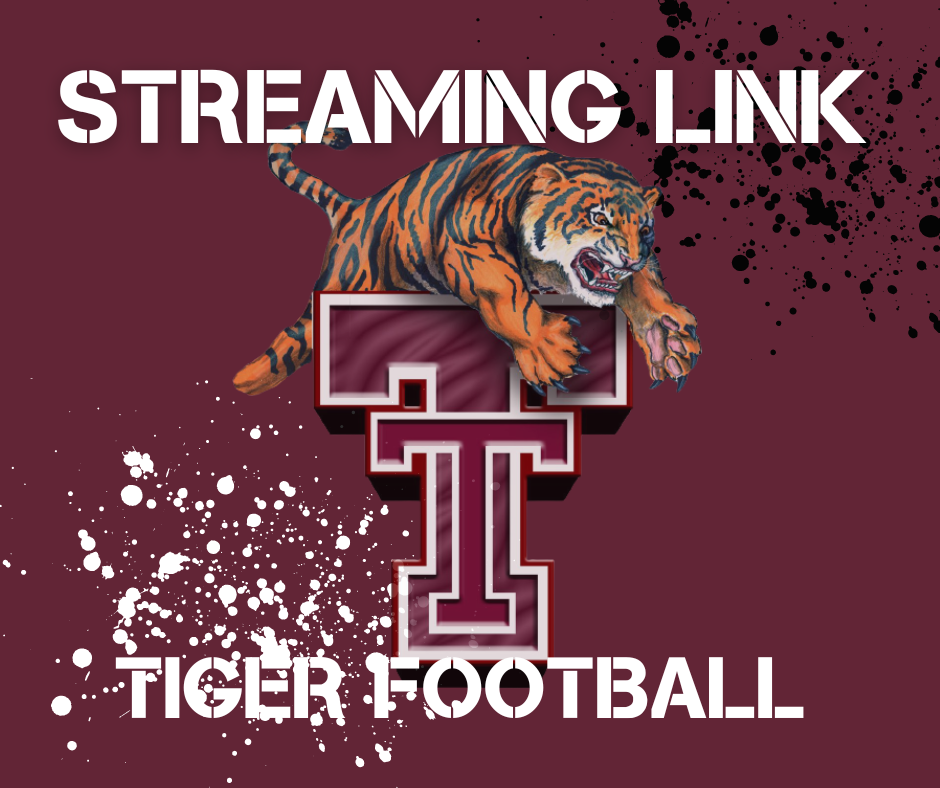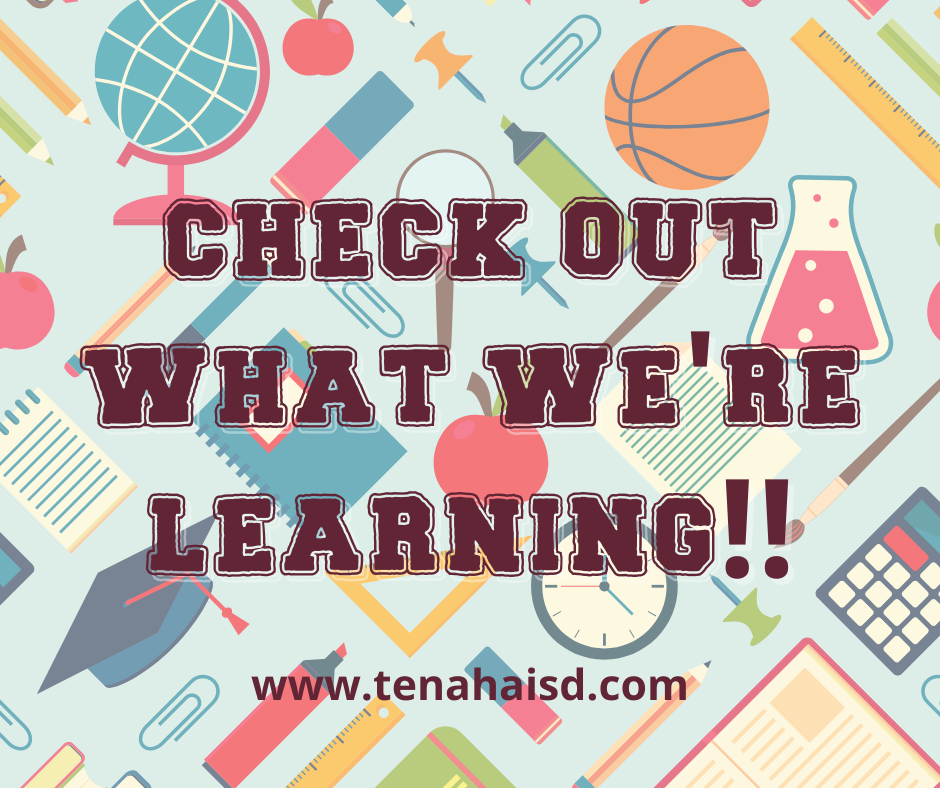 NEW PHOTOS ARE LIVE!! Check out the photos from the Pep-Rally and Varsity Football Game at:
www.tigermedia.smugmug.com
And if you see a yearbook staff member, GIVE THEM A SHOUTOUT!! These students are working hard at each event to capture great photos for our school and community! Photographers of the Week: Emily Perales Marely Perales Brianna Jackson Rayray Lloyd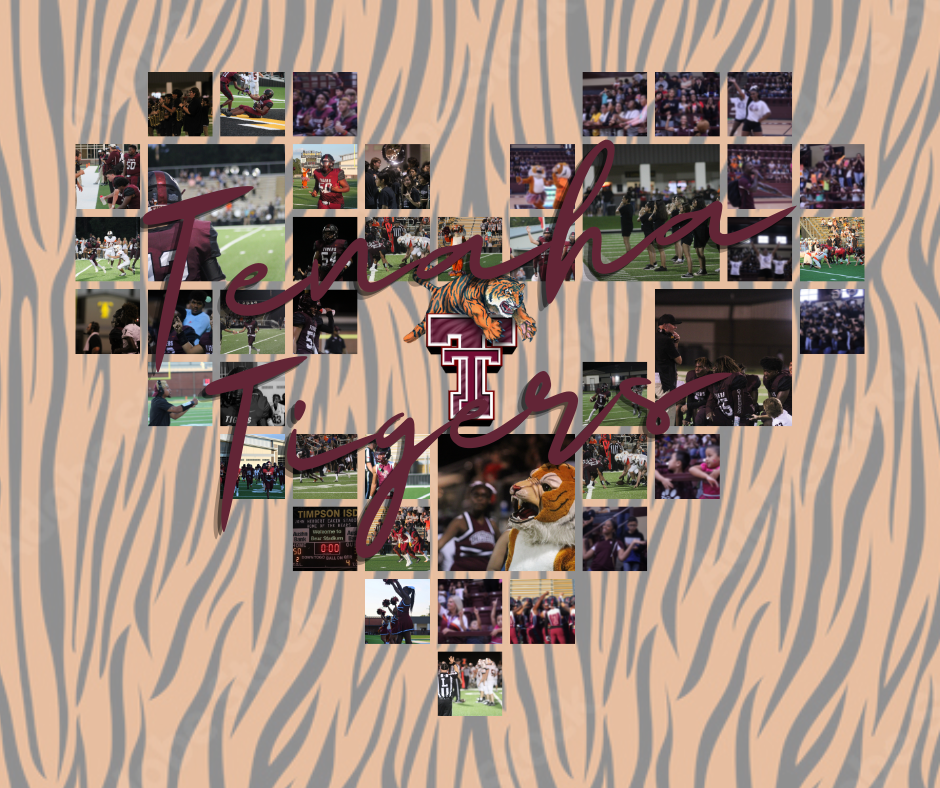 Tenaha Tigers vs San Augustine Wolves Friday, September 2 at 7pm Reserved Tickets are being sold for $6 each! When you purchase 2 reserved tickets, you will receive 1 FREE Parking Pass in Lot #2. Please contact the office to purchase! 936-248-5000

Way to work, Tigers!!🏈🐅🐅🐅🏈 #earnyourstripes

🐅And that's the BALLGAME🐅 Tenaha defeats West Sabine 50-38 WAY TO WORK TENAHA TIGERS!!! #earnyourstripes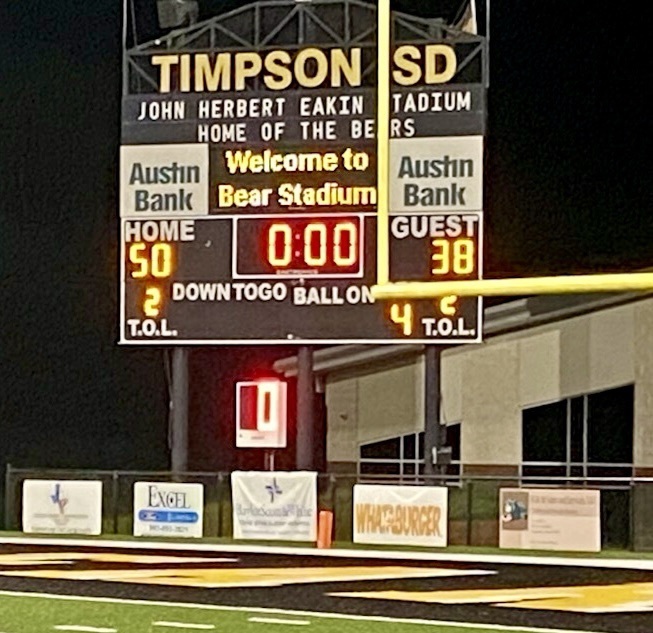 🚂Tenaha Picks Up Steam 🚂 50-38 with 2:30 left in the game🐅💪

TENAHA SCORES!!! 42-32 with 8:23 left in the 4th🎉💪🏈🐅