2021-2022 Class 2A State Marching Band Champions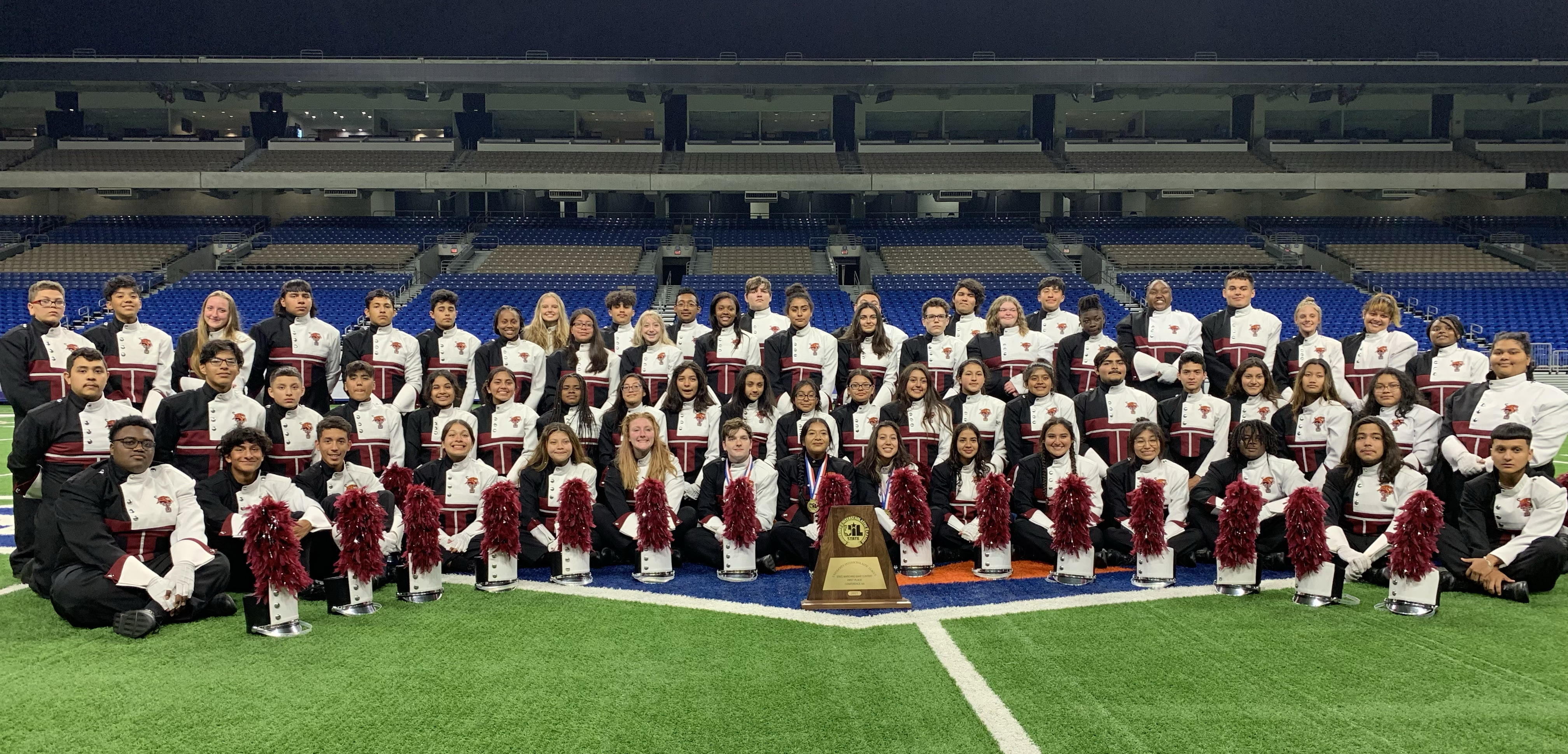 The following ensembles performed Saturday, February 4th and earned a first division medal which advances them to the UIL Texas State Solo & Ensemble held on Memorial Day Weekend in Austin.
-A percussion ensemble consisting of Aaron Flores, Ramon Flores, Eustorgio Flores, Jayden Beatriz, Carter Duncan, Lilli Horton, and Shelby Eubank.
-A Woodwind Ensemble consisting of Marco Gonzalez, Maria Aguilar, Dalia Romero, Eneida Gonzalez, Jessica Aguilar, Mark Segovia, Jesel Gonzalez, Jaxosn Eubank, Emily Chambliss, and Eddie Barona (Alternates Emily Galvan & Fernanda Montero-Yanez)
-A Brass Quintet consisting of Juan Vega, Misael Hernandez, Cristian Zelaya Rodriguez, Jairo Hernandez, and Christian Alcantar
-A Brass Quintet consisting of Pablo Lazaro, Korneilia Hill, Aaron Plata, Bryan Chavez, and Daniel Loredo (Alternate: Karina Corpus)
-A Baritone Trio consisting of Jairo Hernandez, Korneilia Hill, and Michael Santana
The following woodwind ensemble including Alex Rojas, Kamran Barber, Adrian Ramirez, Dafne Pelcastre, Diana Flores, Melissa Flores, Yuliana Perez, Arlette Ramirez, and Yelitza Peres also competed Saturday and received an Excellent Rating.
Congrats to all these students that have worked hard over the last several weeks to put on great performances!