What We're Learning!!
Tenaha Middle & High School
Cambium Testing Platform Practice - TFAR - Mrs. Wiist
Mrs. Wiist's 8th grade math classes just took their first chapter test on the new Cambium TFAR System. This is the same system used for STAAR assessments. Becoming familiar with the testing system through frequent classroom use will help reduce student testing anxiety, build familiarity with the online testing tools and accommodations available, and increase student success. The students completing the online test jumped right in to help fellow classmates with some login issues, but other than that, everything went very smoothly. Our 8th graders are ROCKSTARS!!!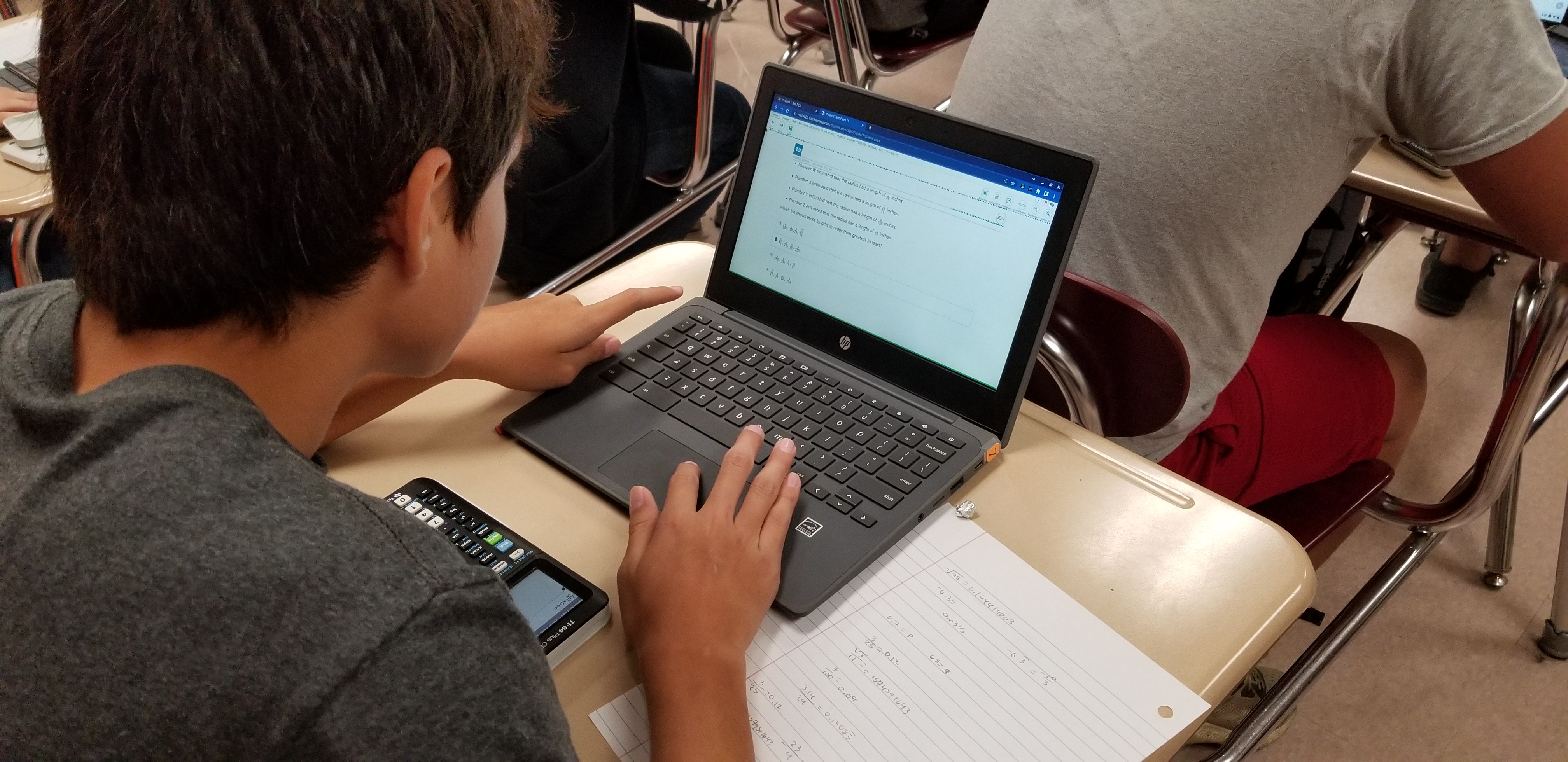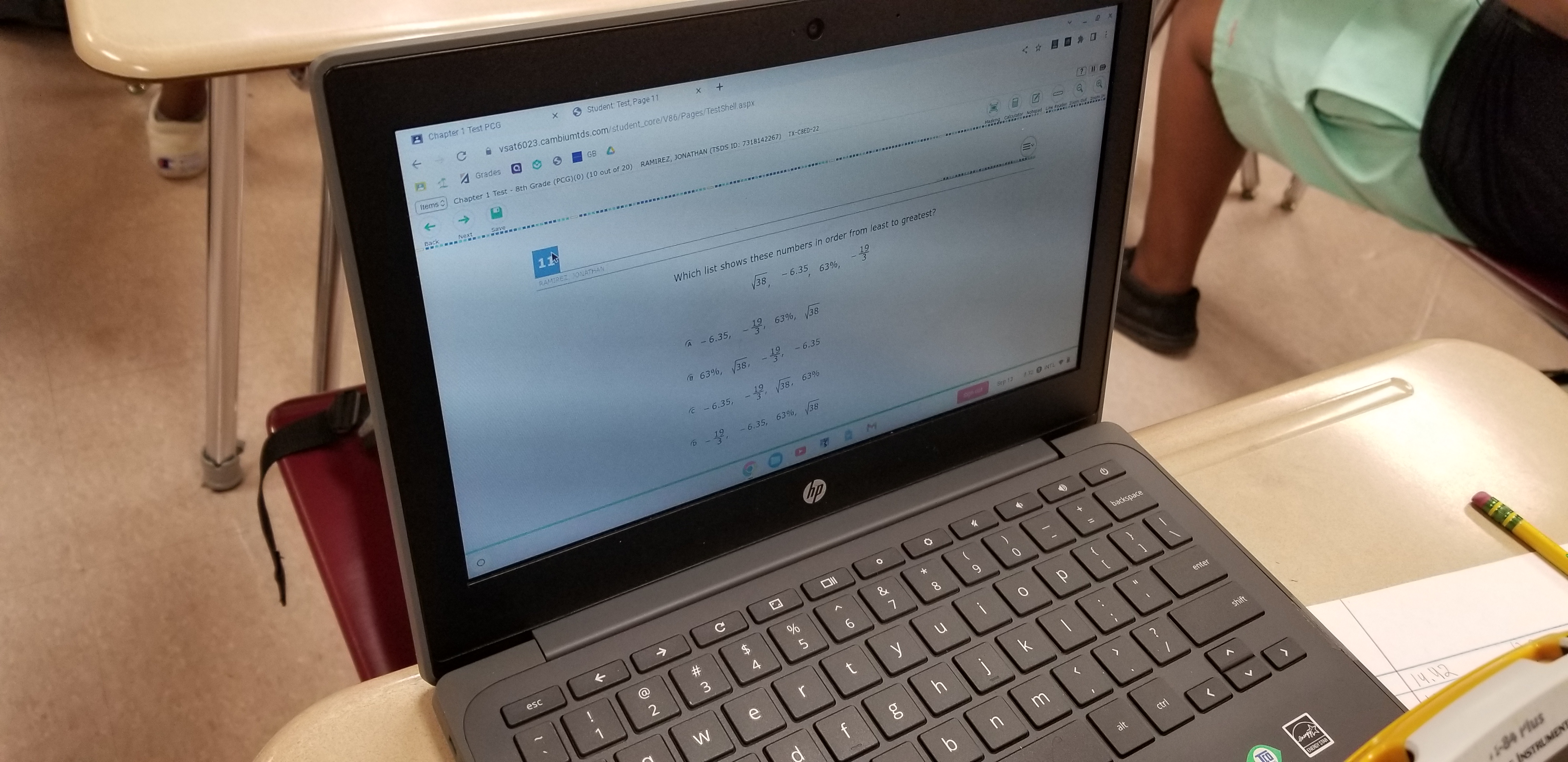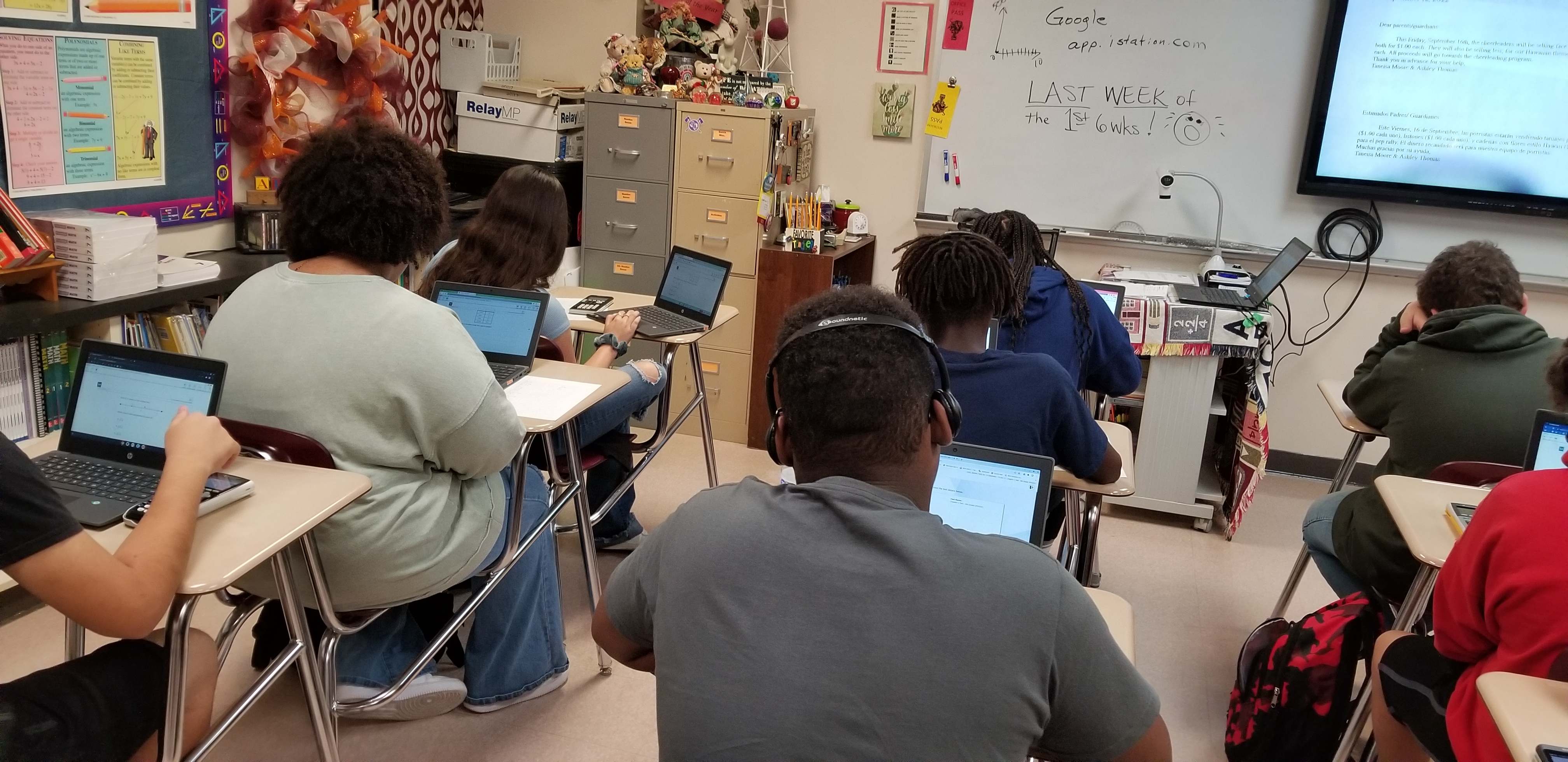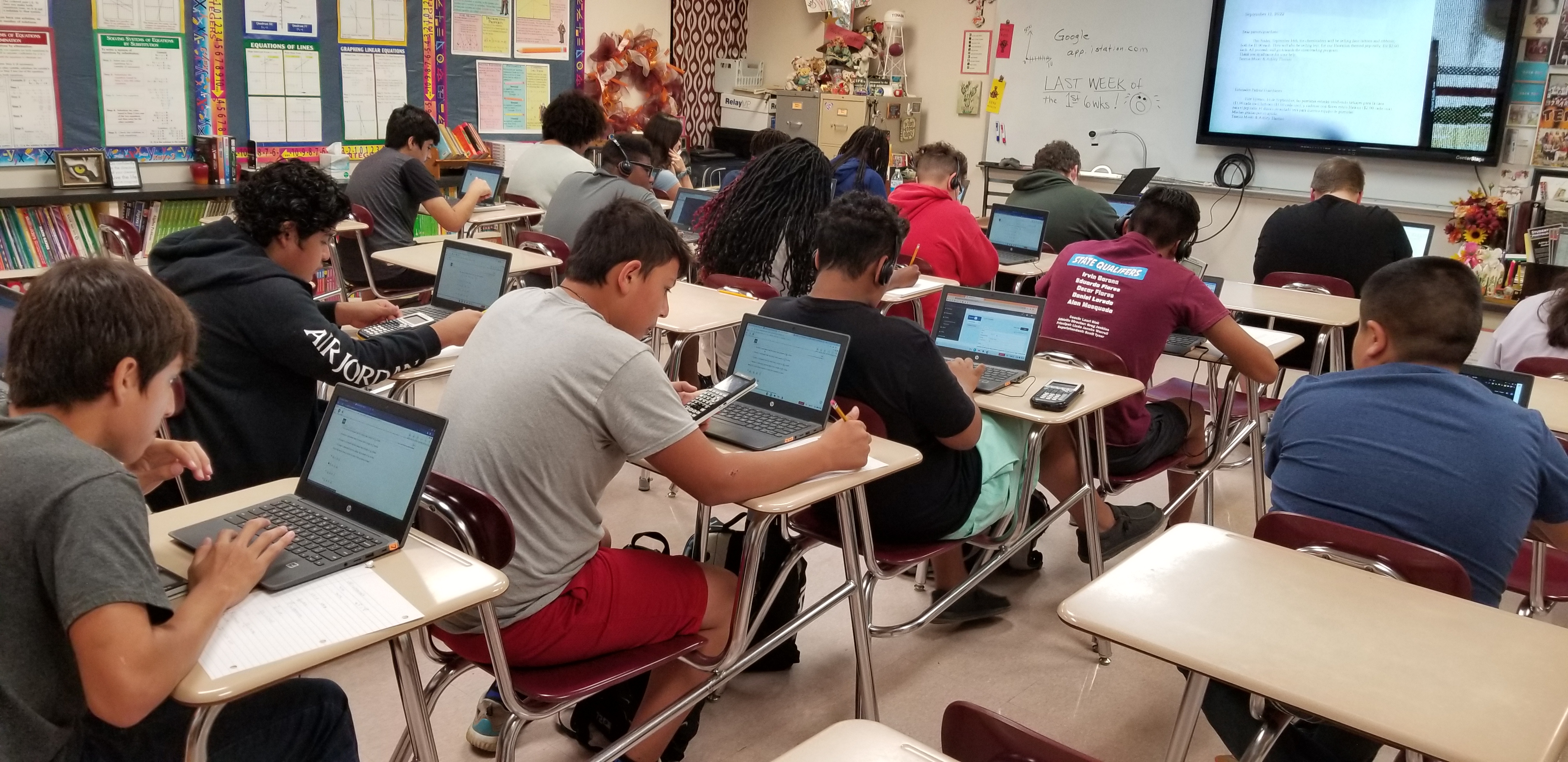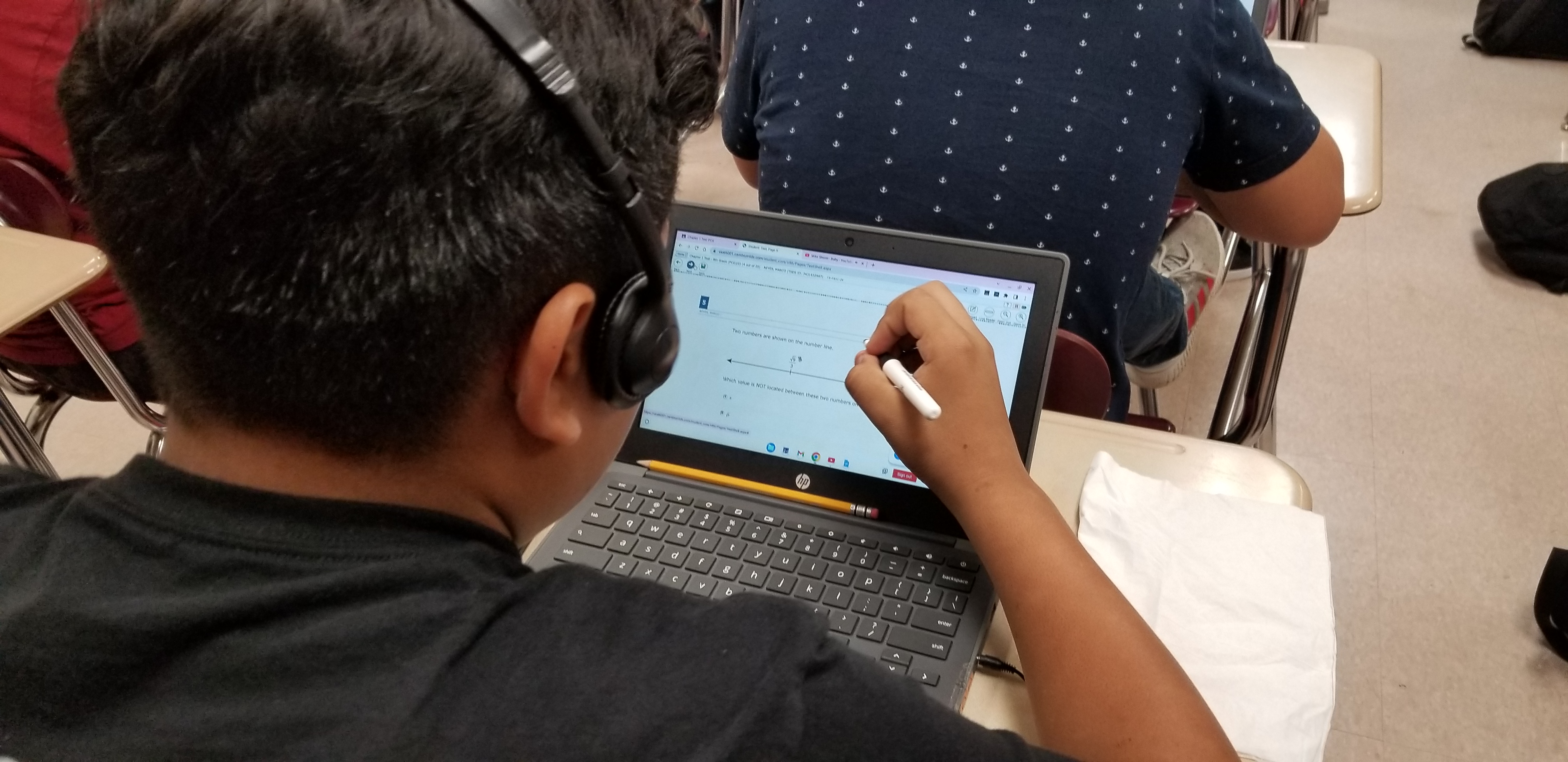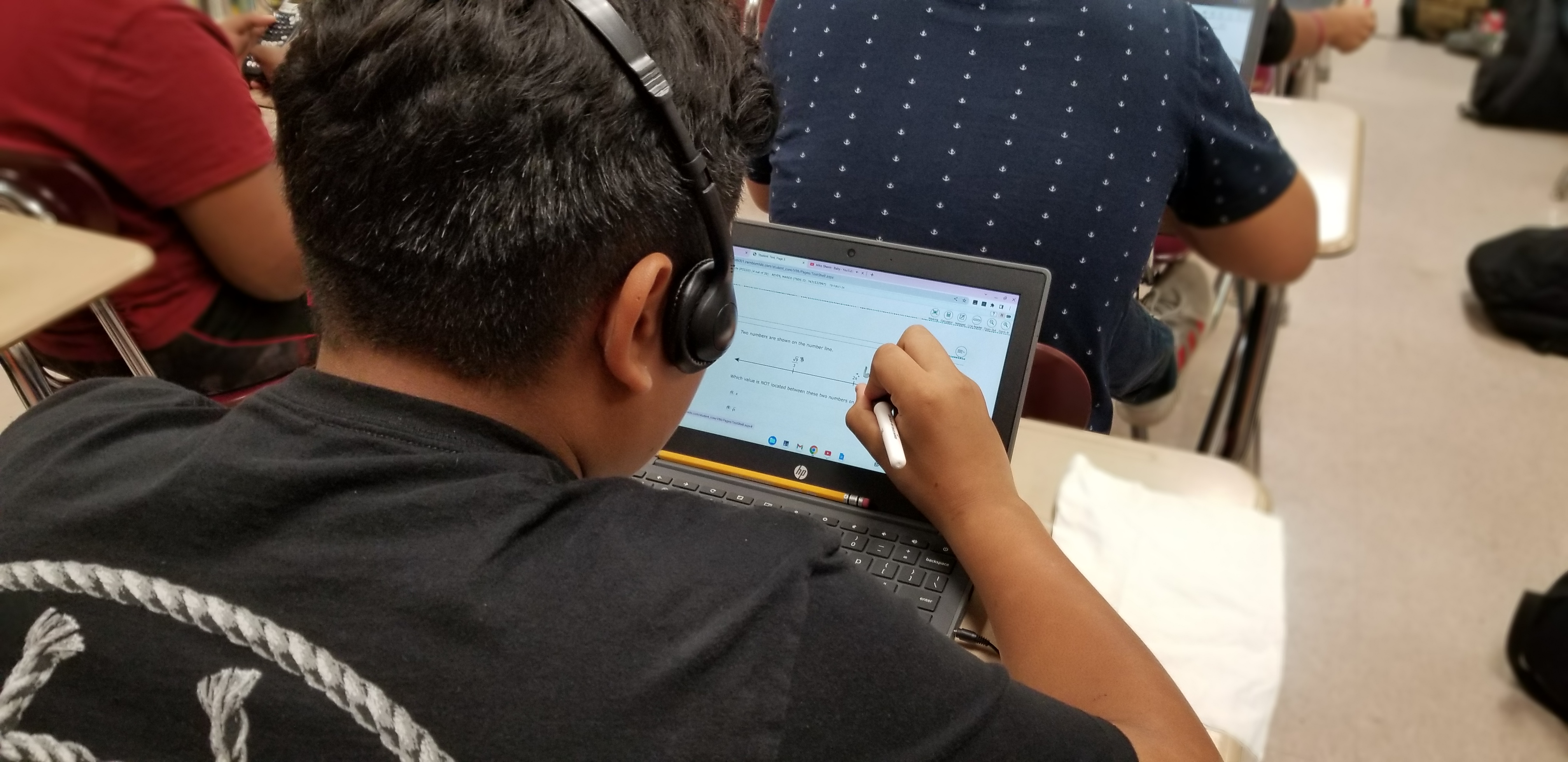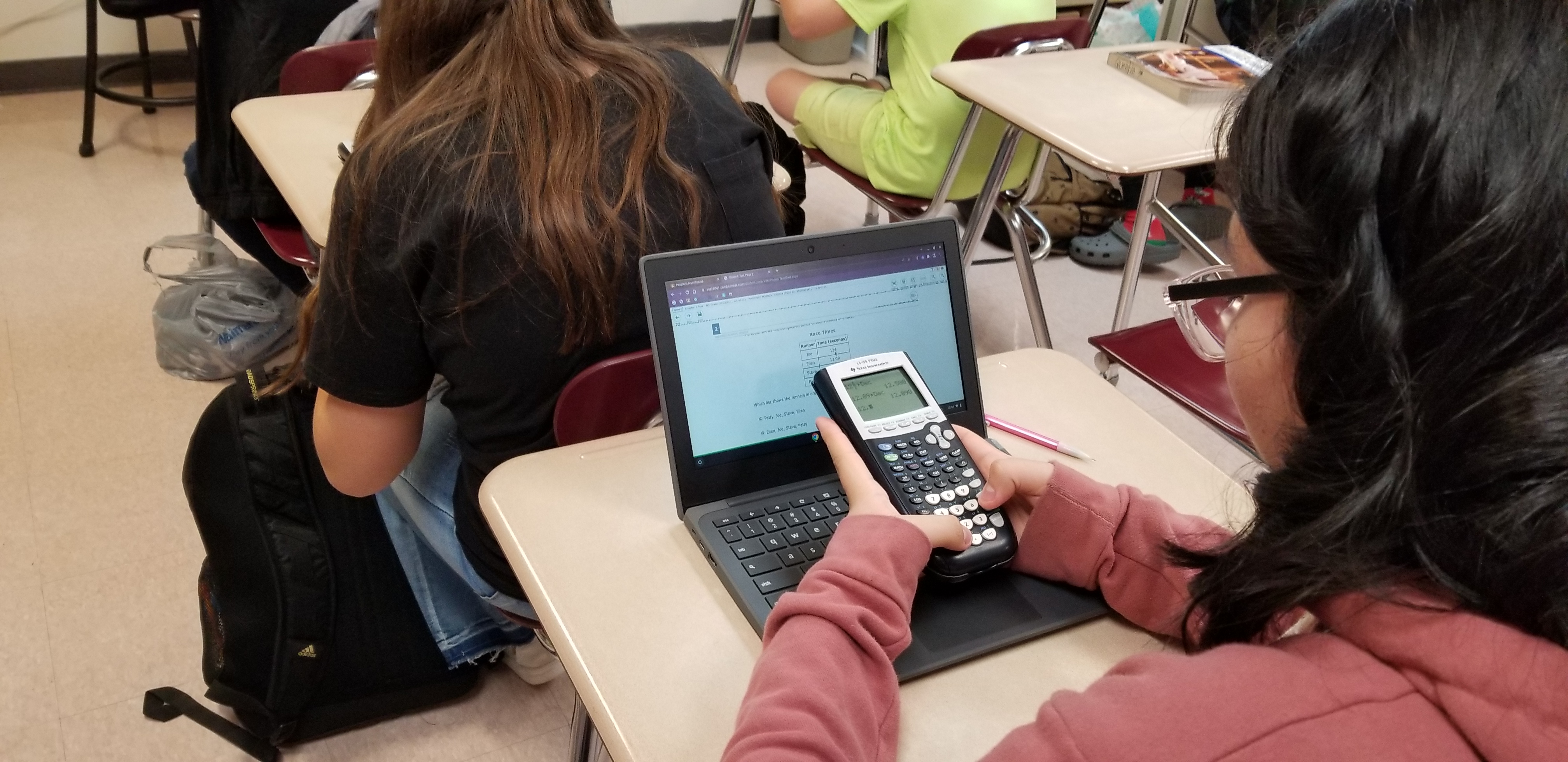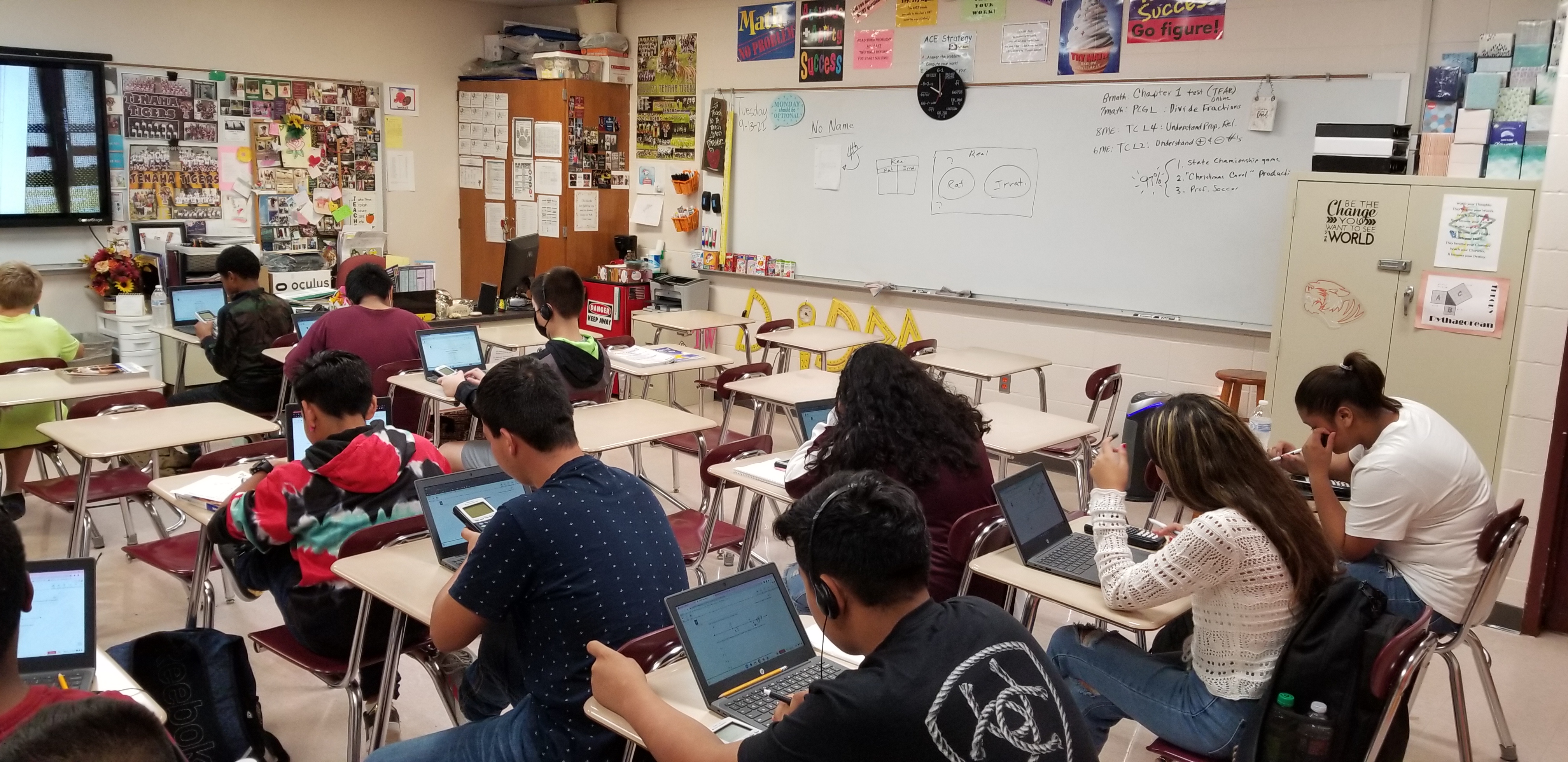 Periodic Table Race - 8th Grade Science - Mrs. Mia Cloudy
Eighth graders have learned ALL about the periodic table, elements, and atomic structures. They reviewed today by racing to see which team knew the periodic table best. Each team was assigned a specific element and had to race through 80 cards and find the facts that matched their element best. They had to be careful because wrong answers cost points! Great joc demonstrating teamwork eighth graders!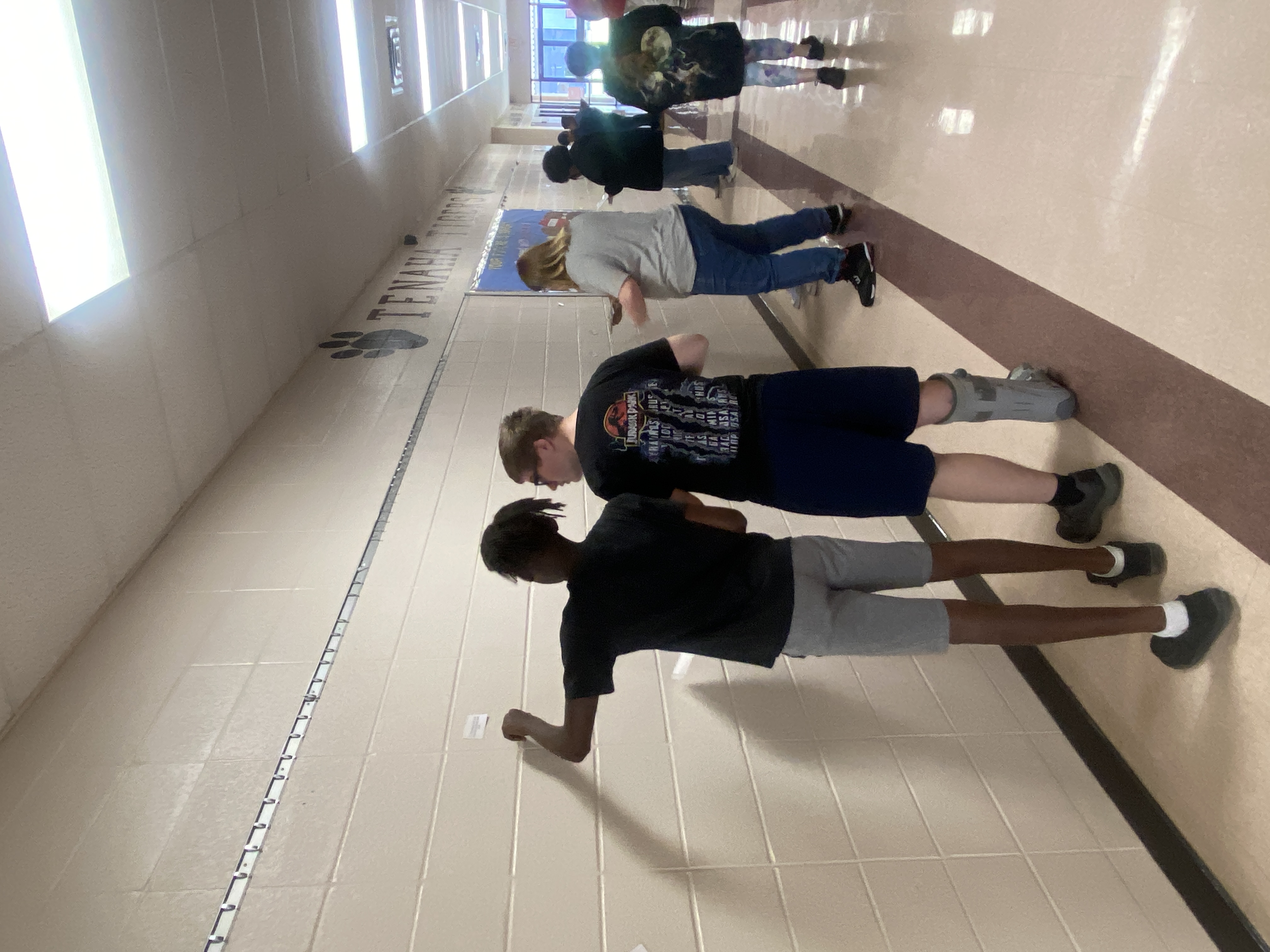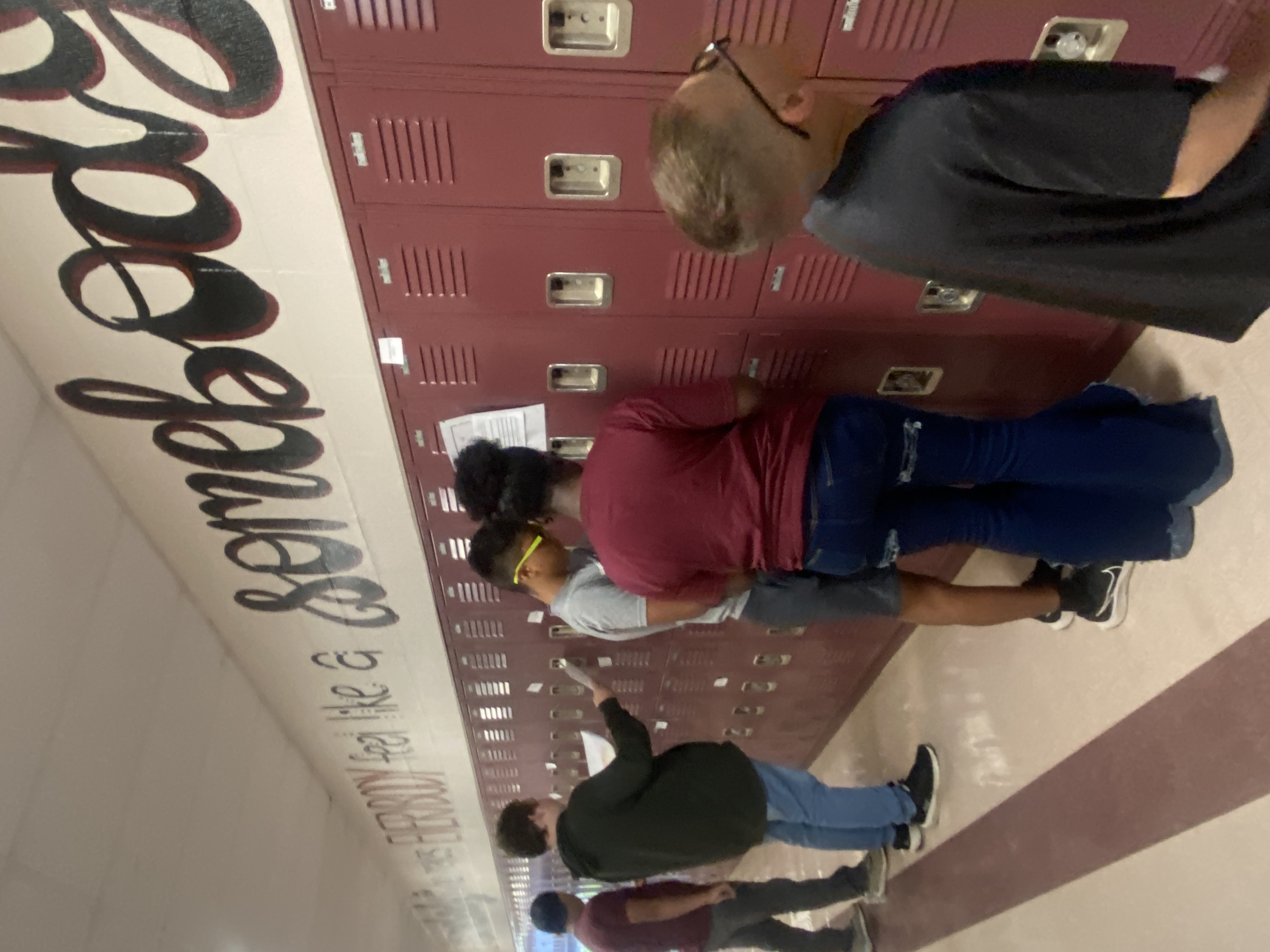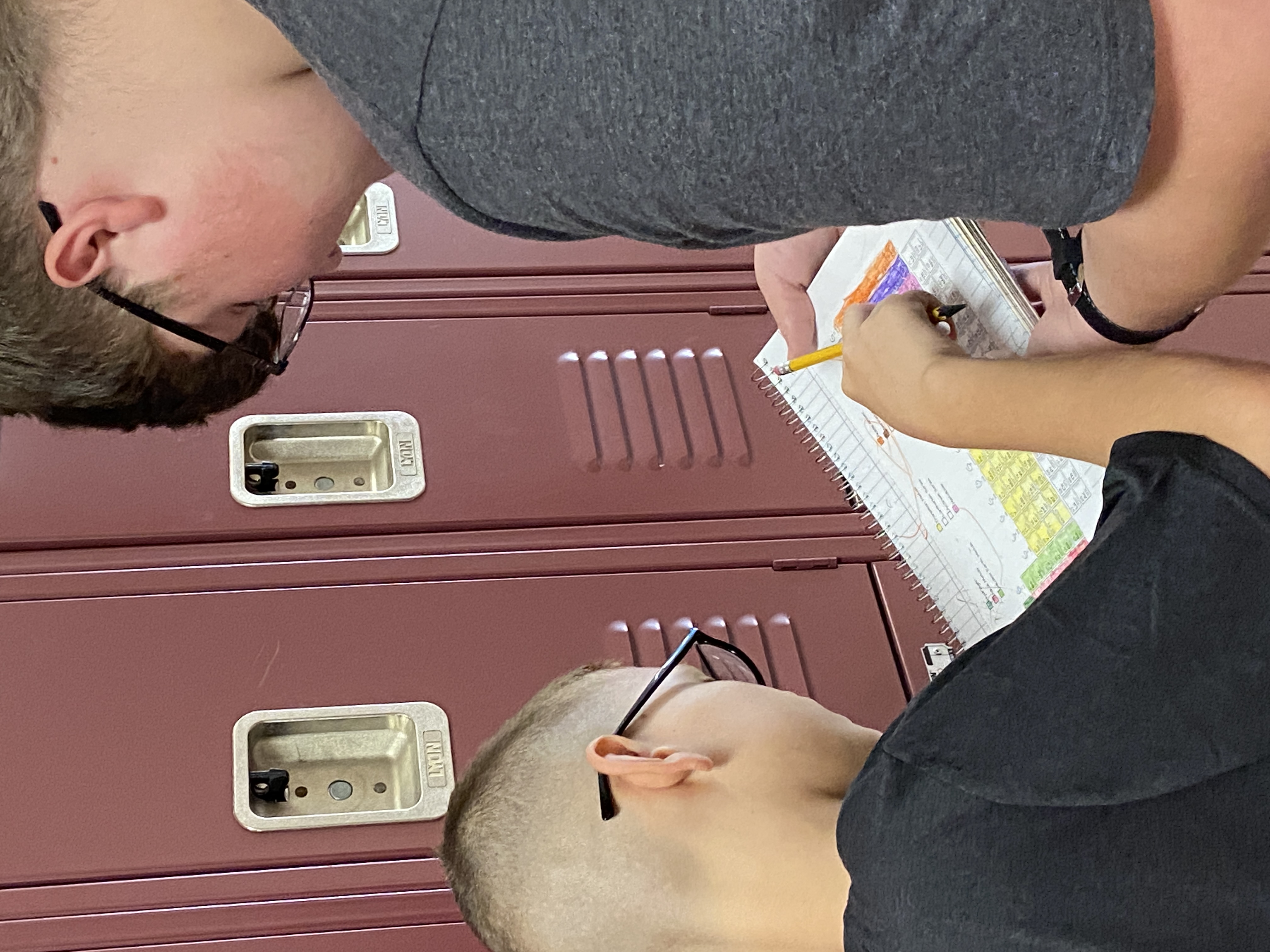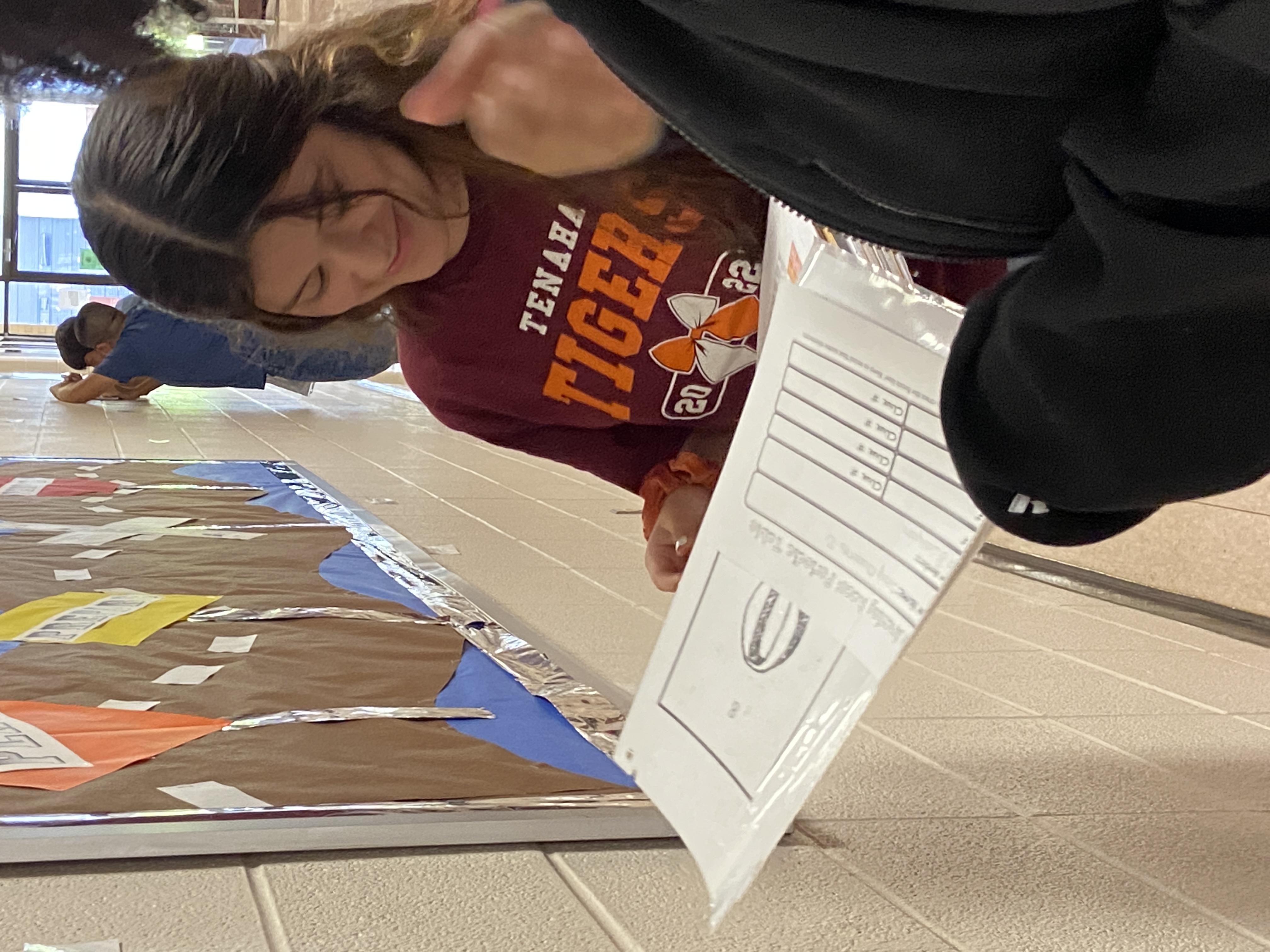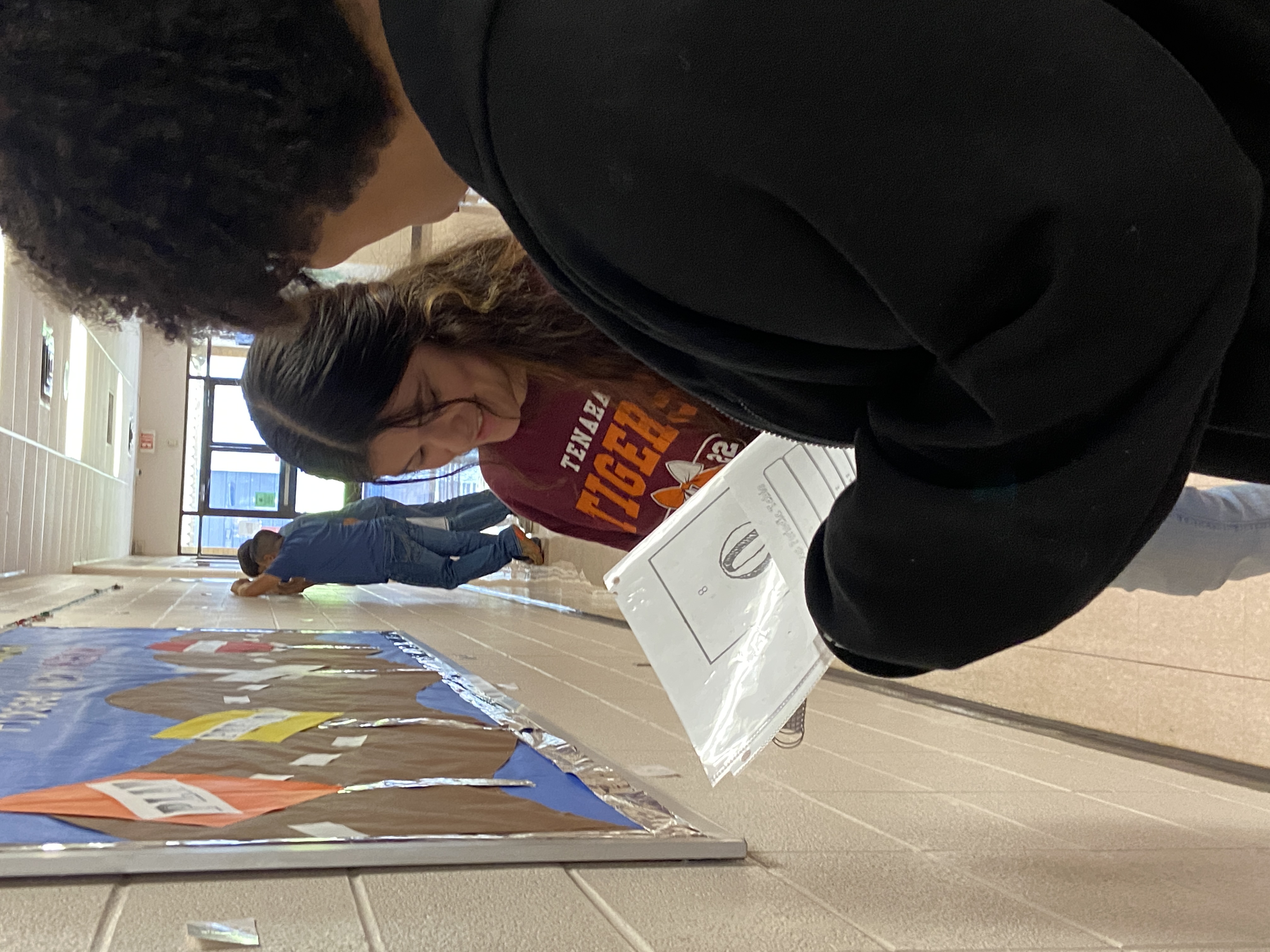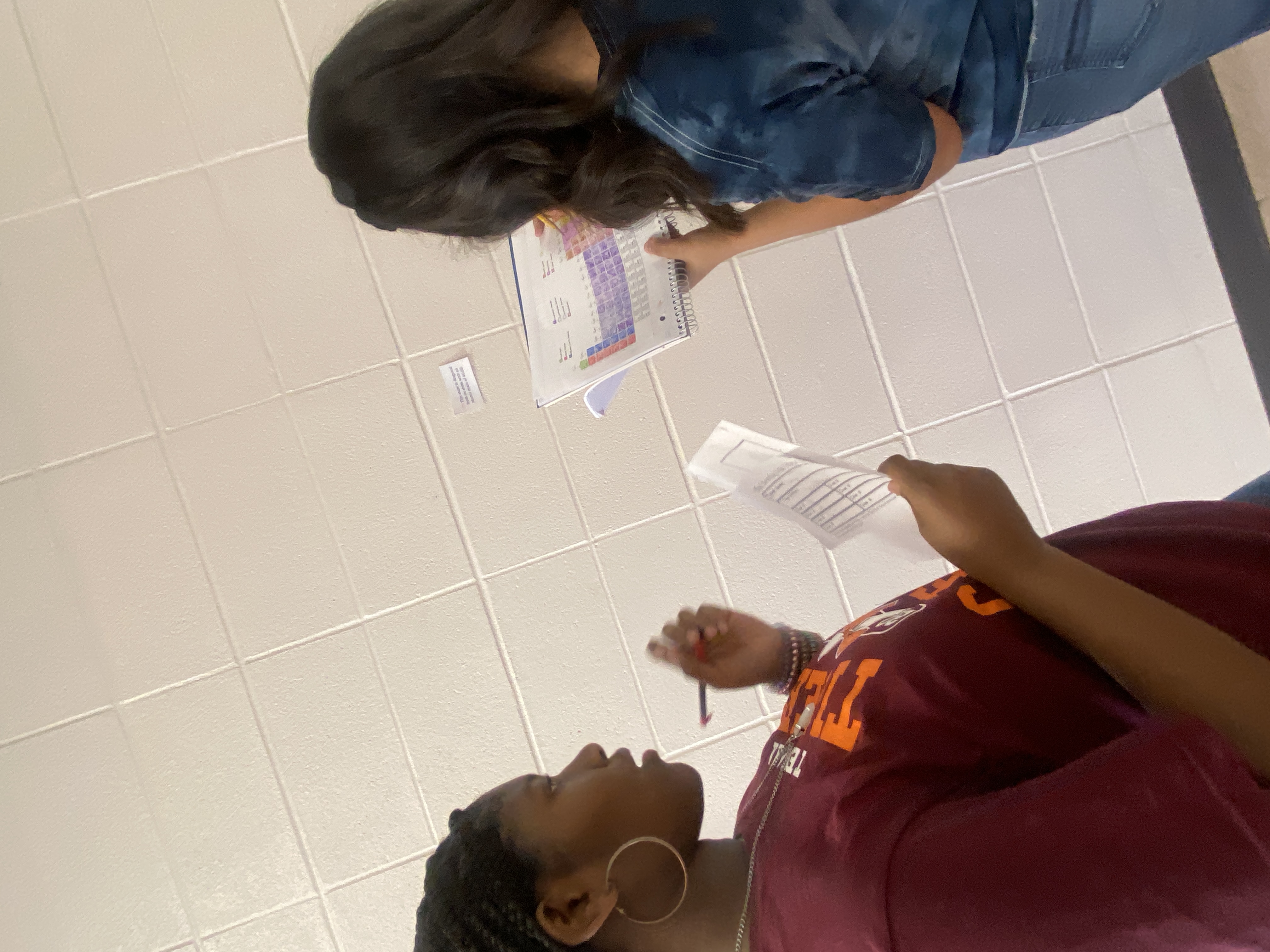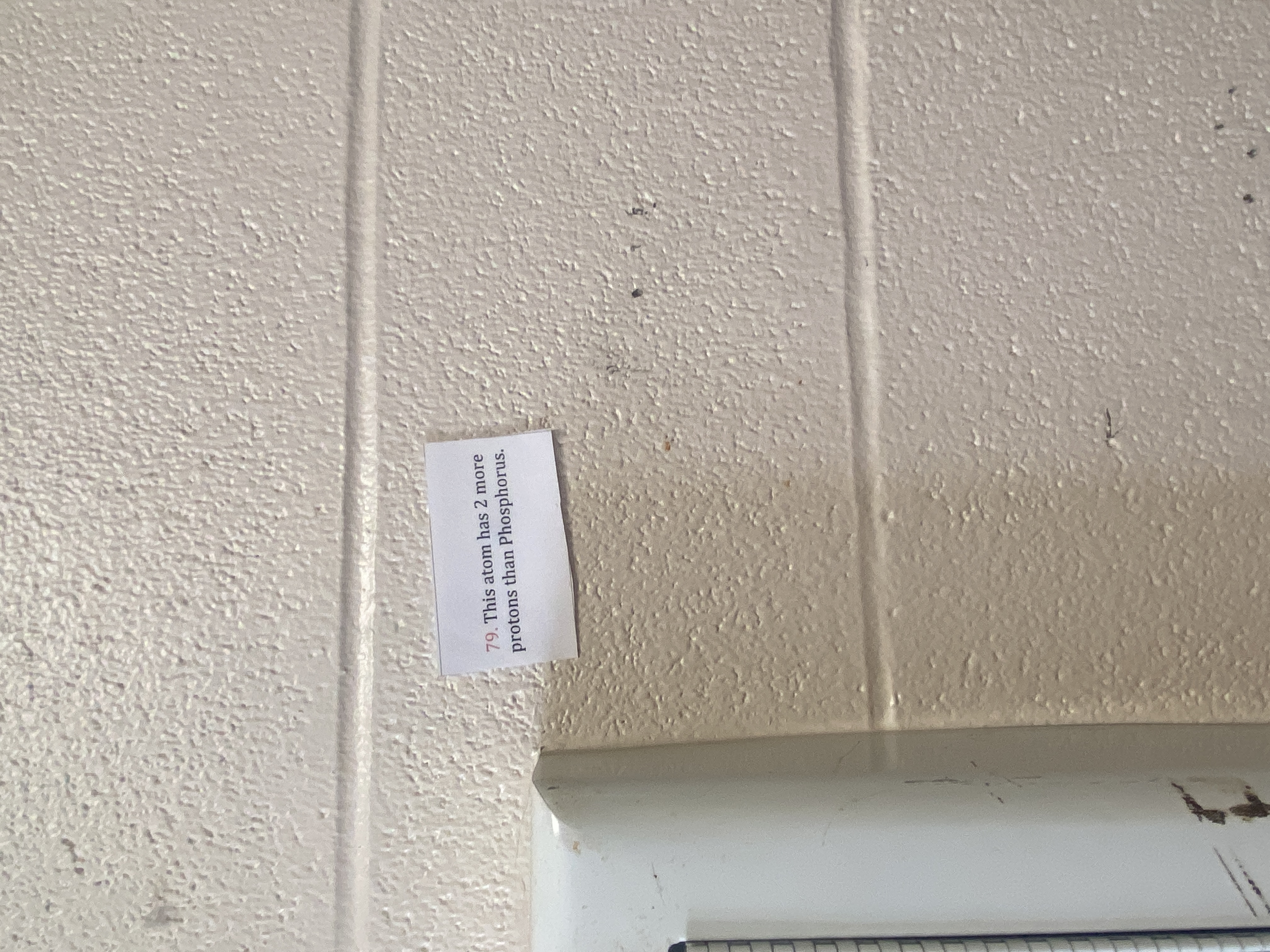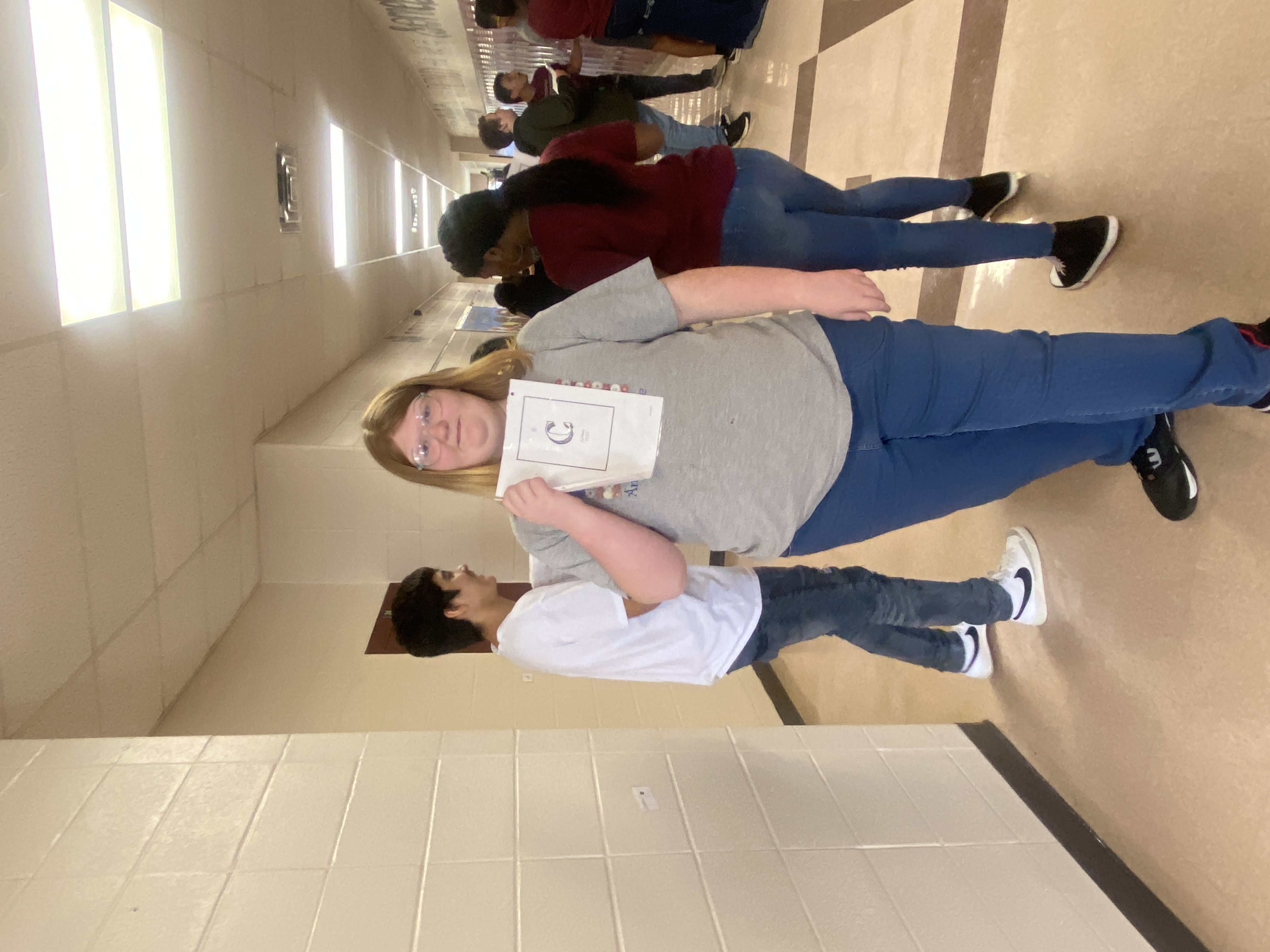 Elements & Compounds - Mrs. Mia Cloud - 6th Grade Science
Sixth graders have been learning about Elements, Compounds, and Molecules! Today they demonstrated their understanding by building models of different substances using marshmallows. They were able to visually compare a molecule and compound and how specific elements like oxygen appear in nature.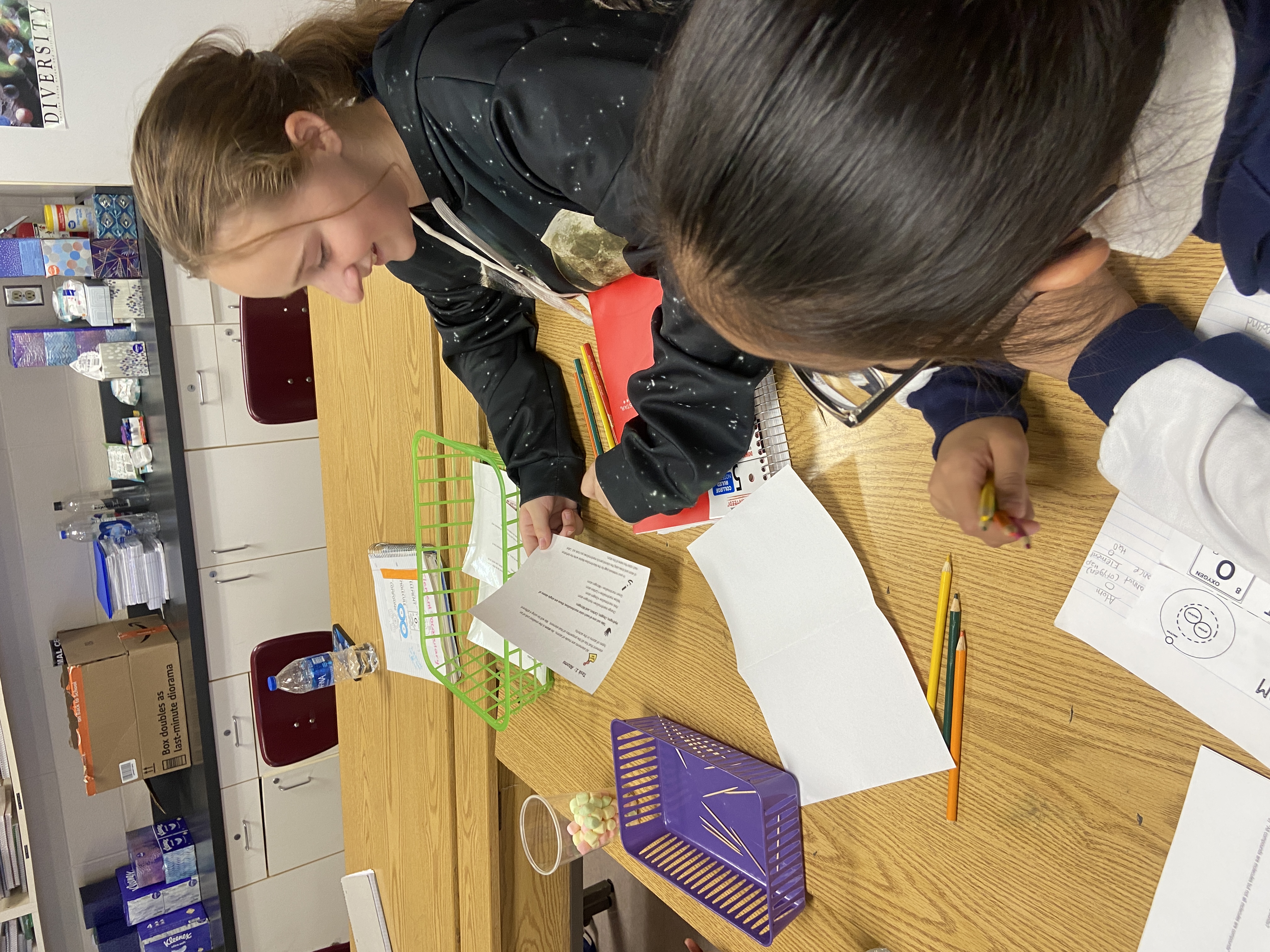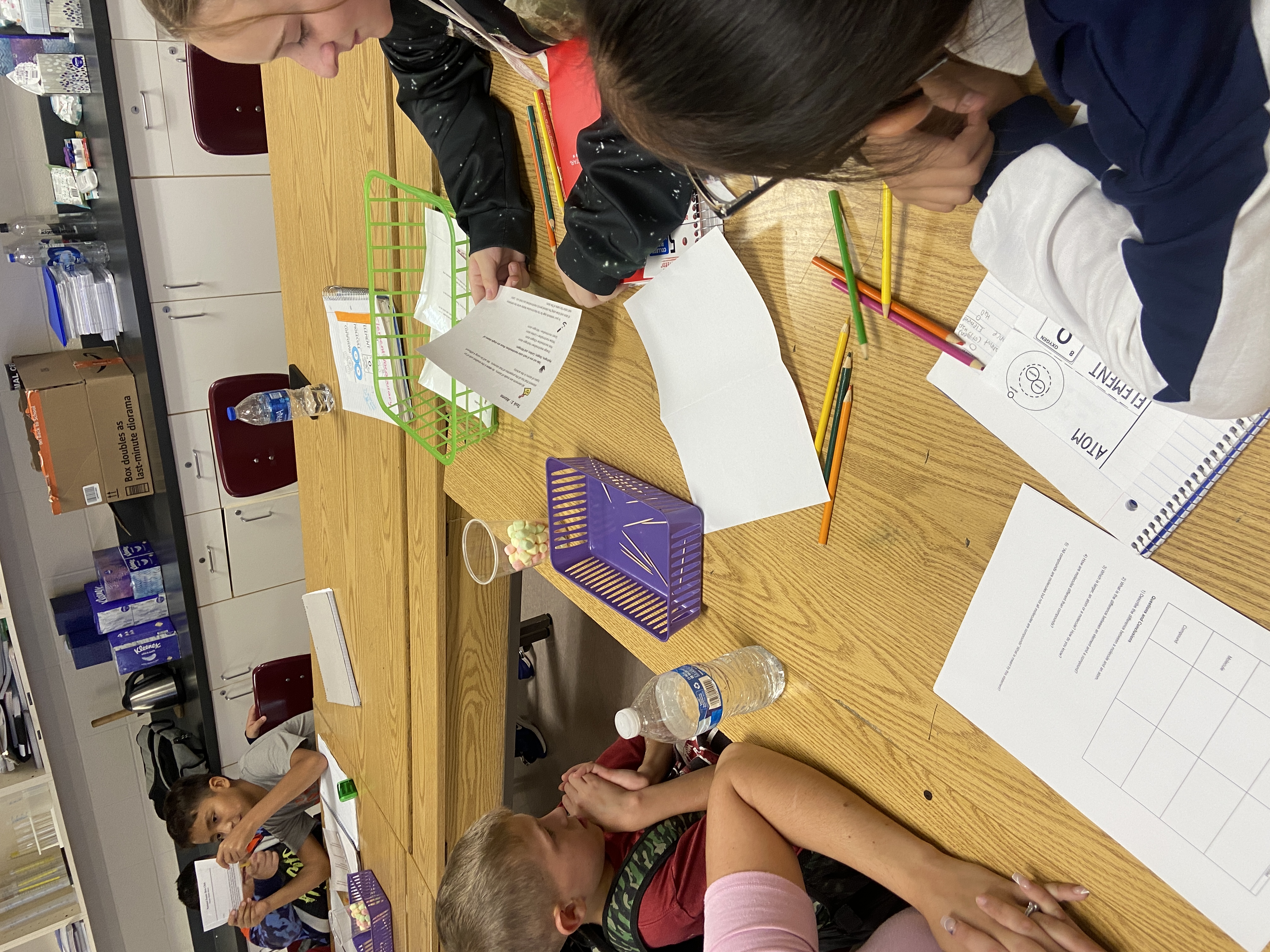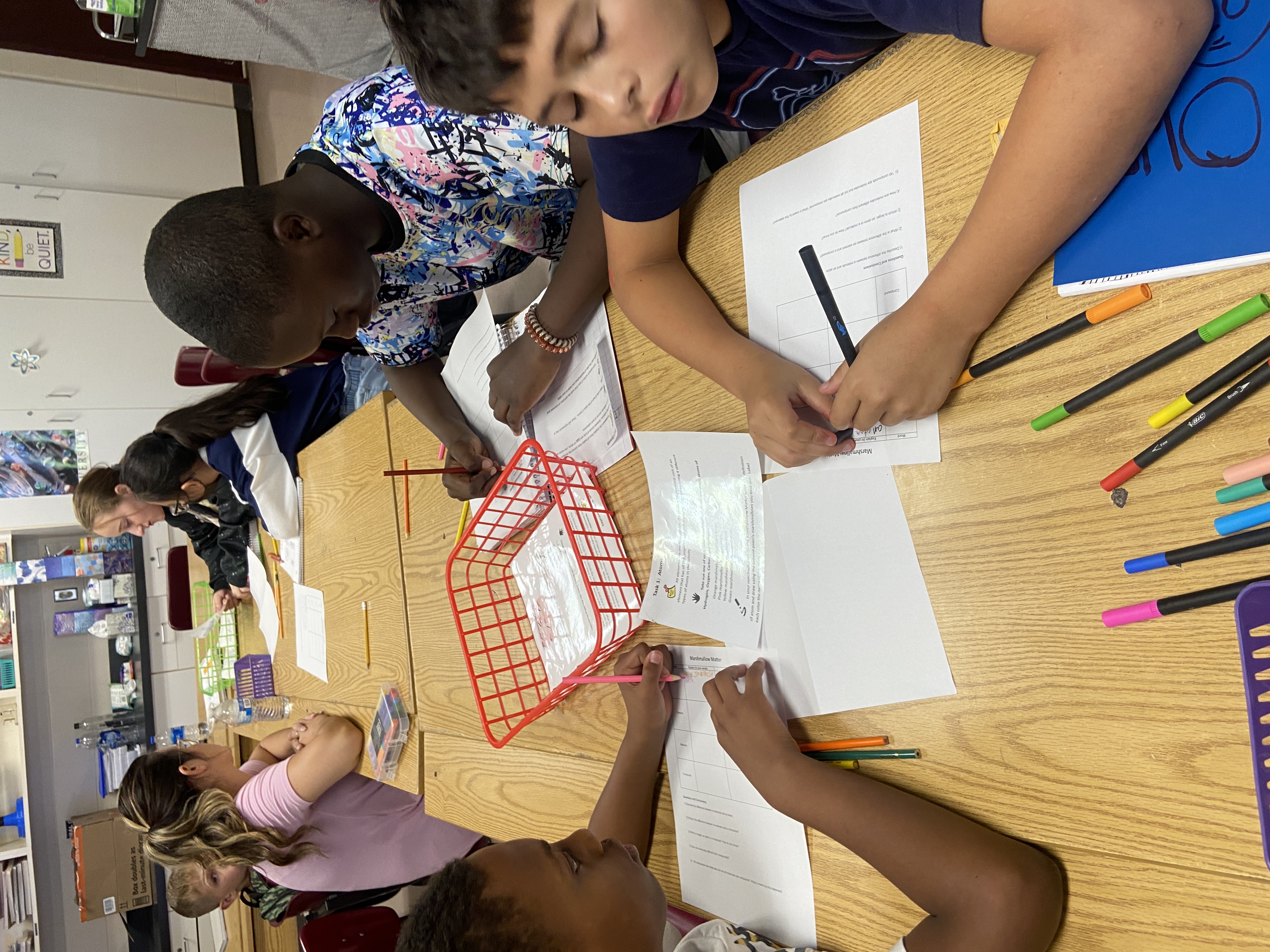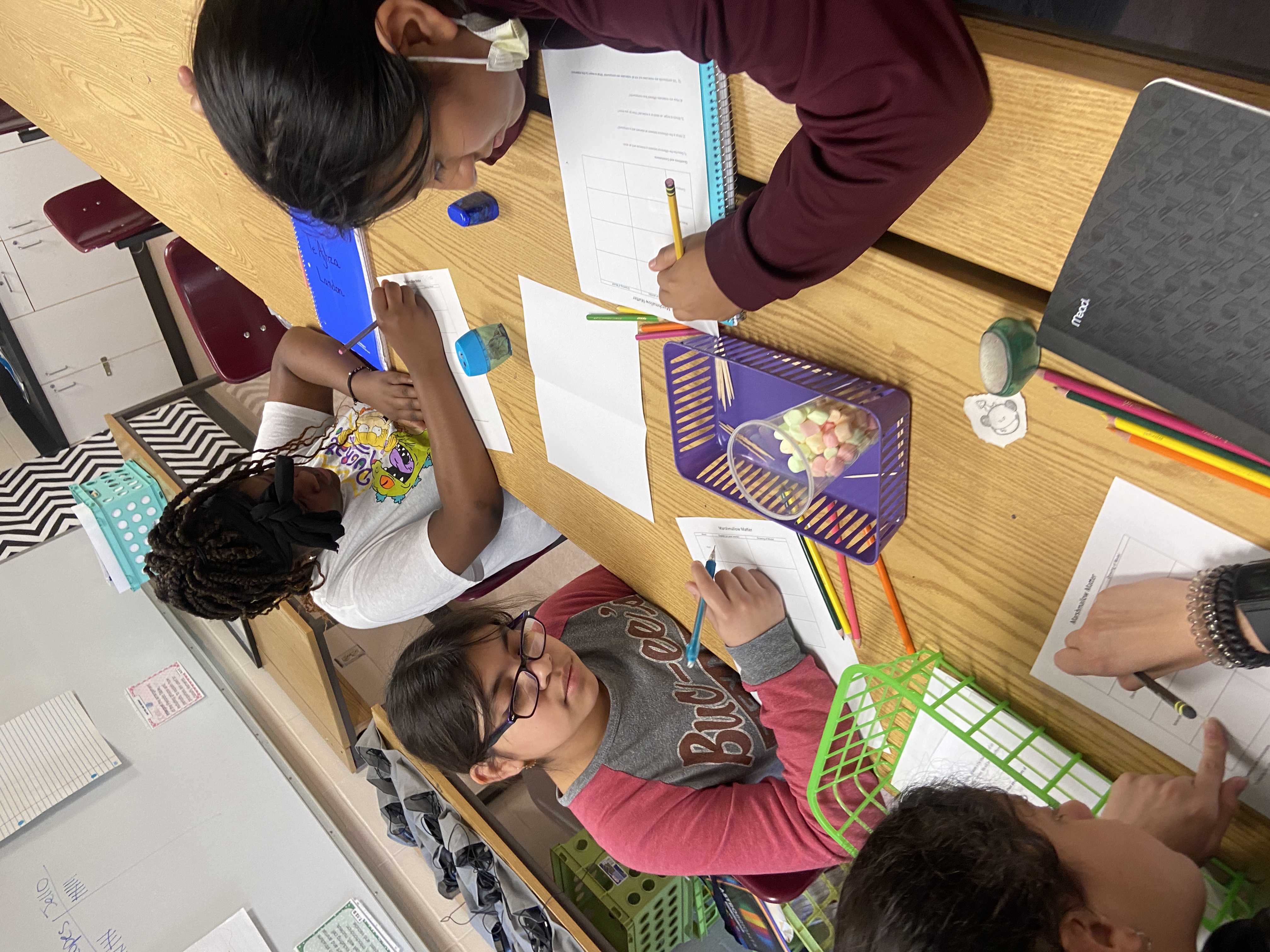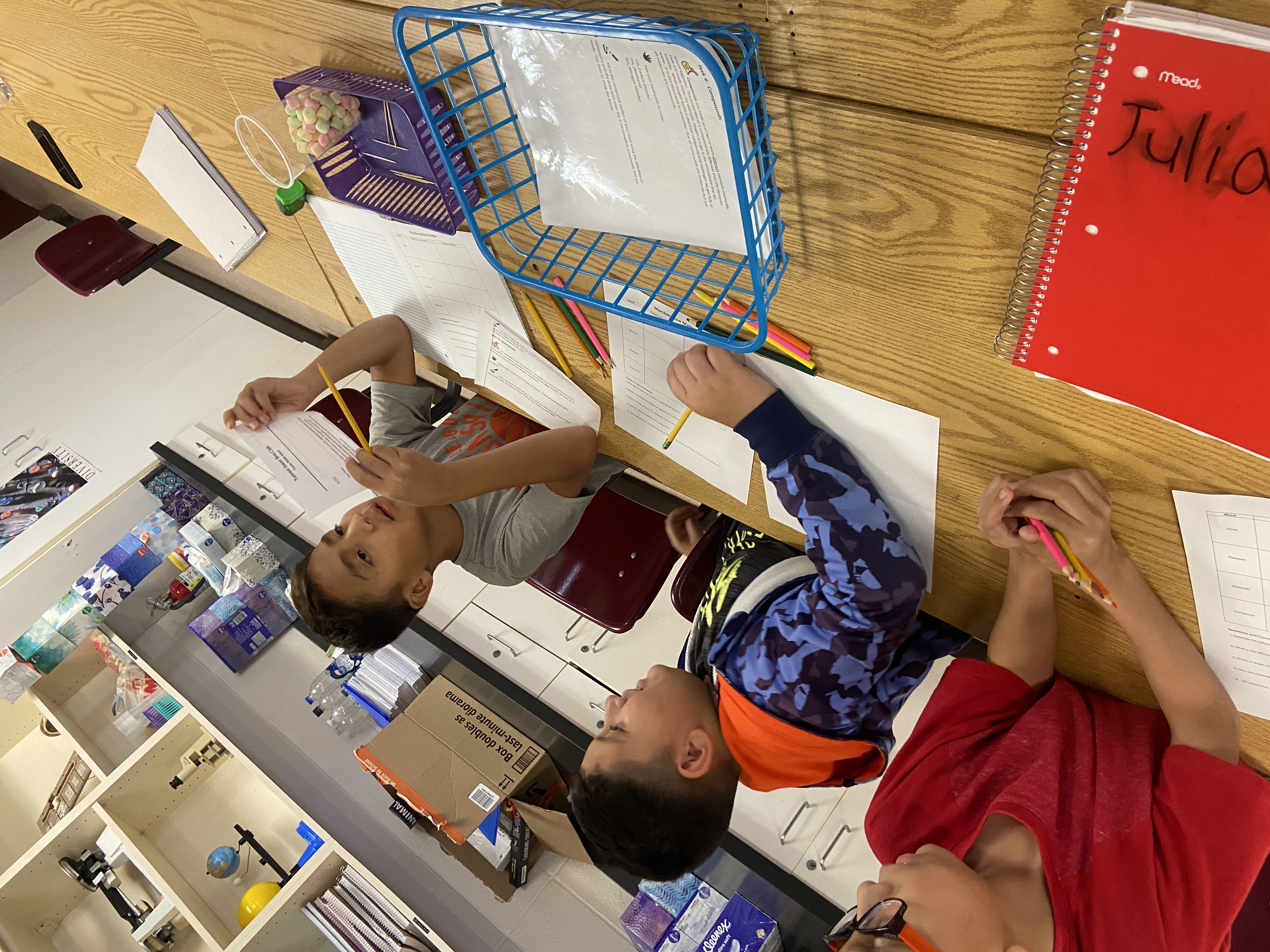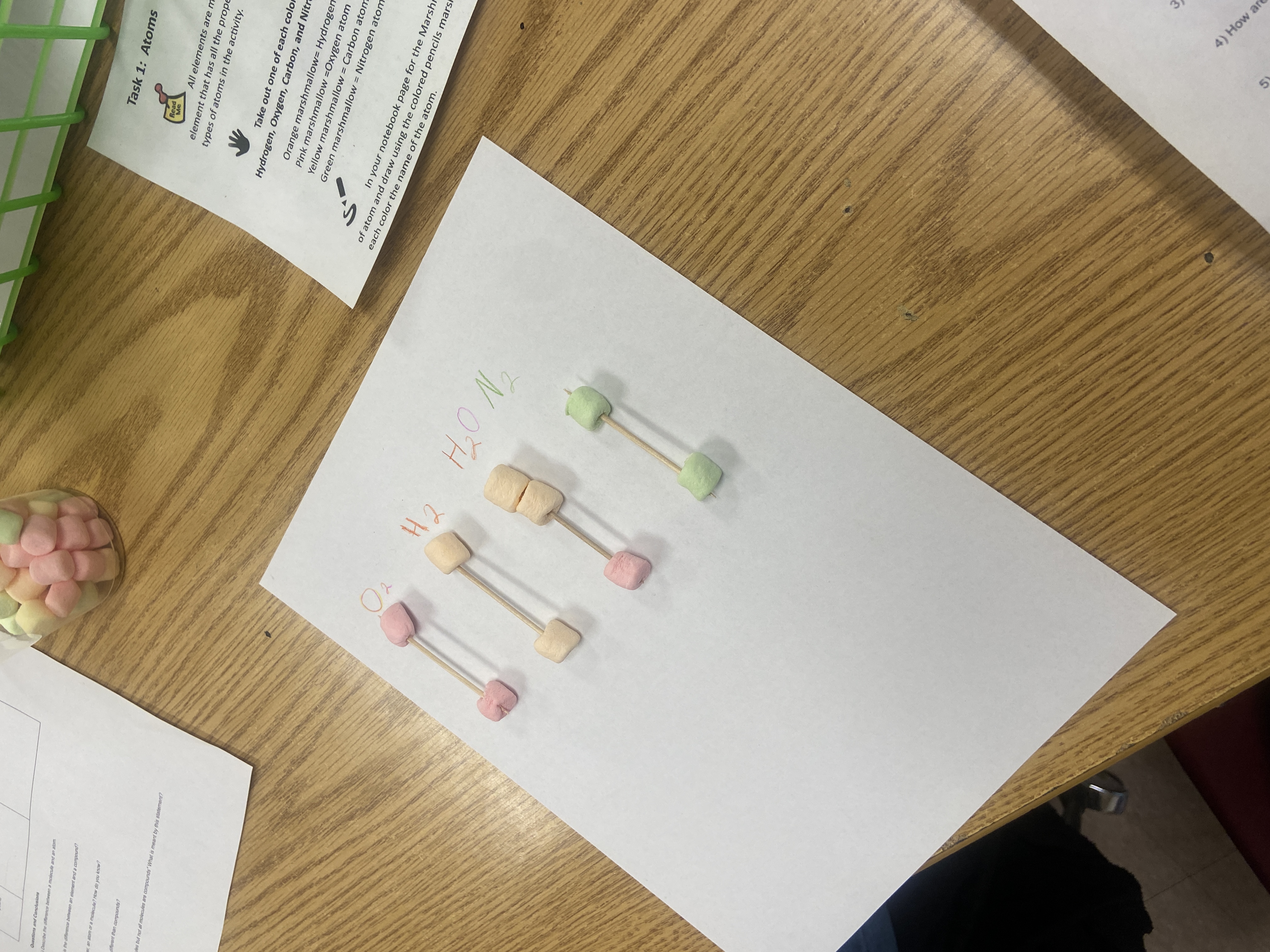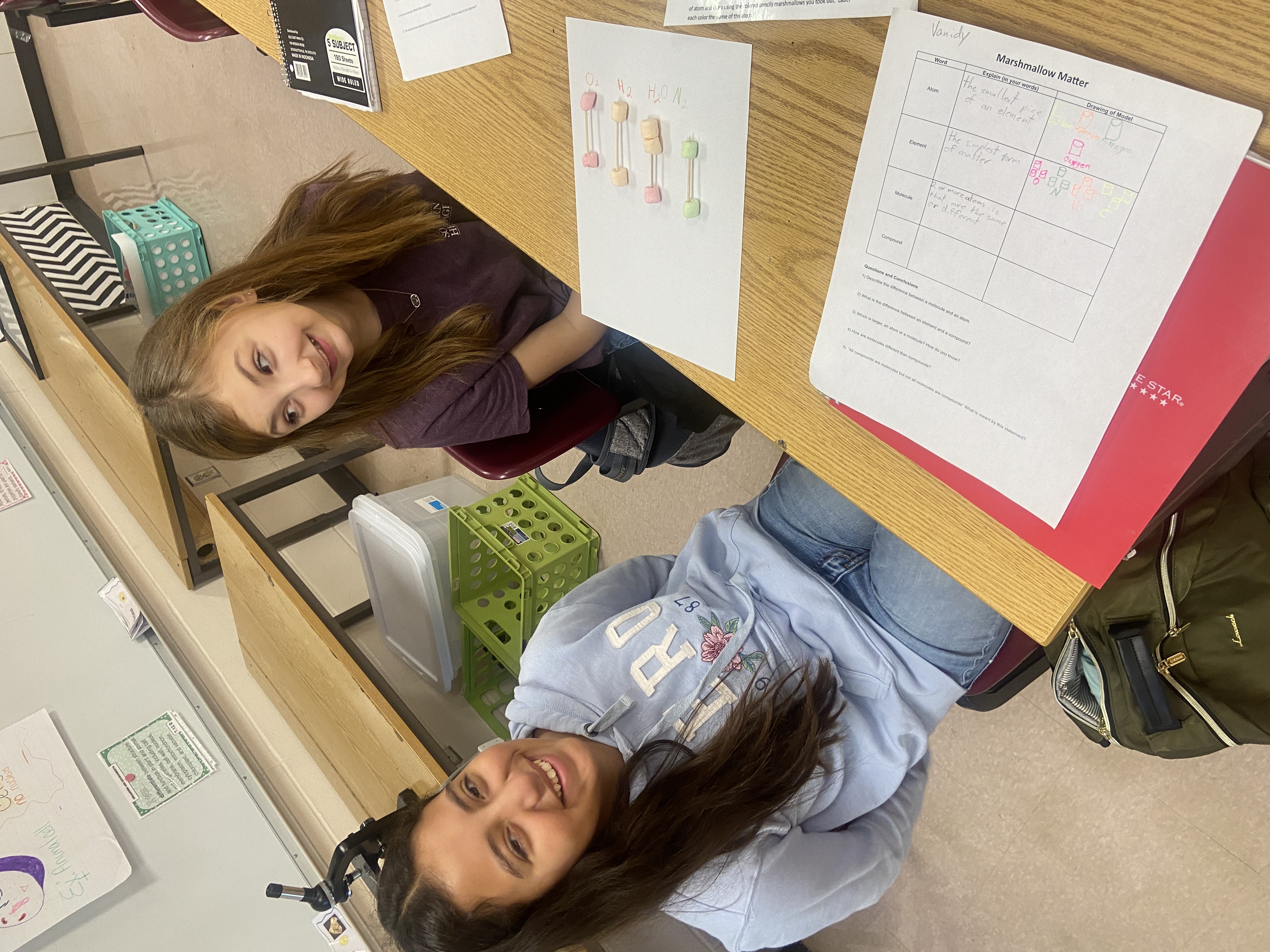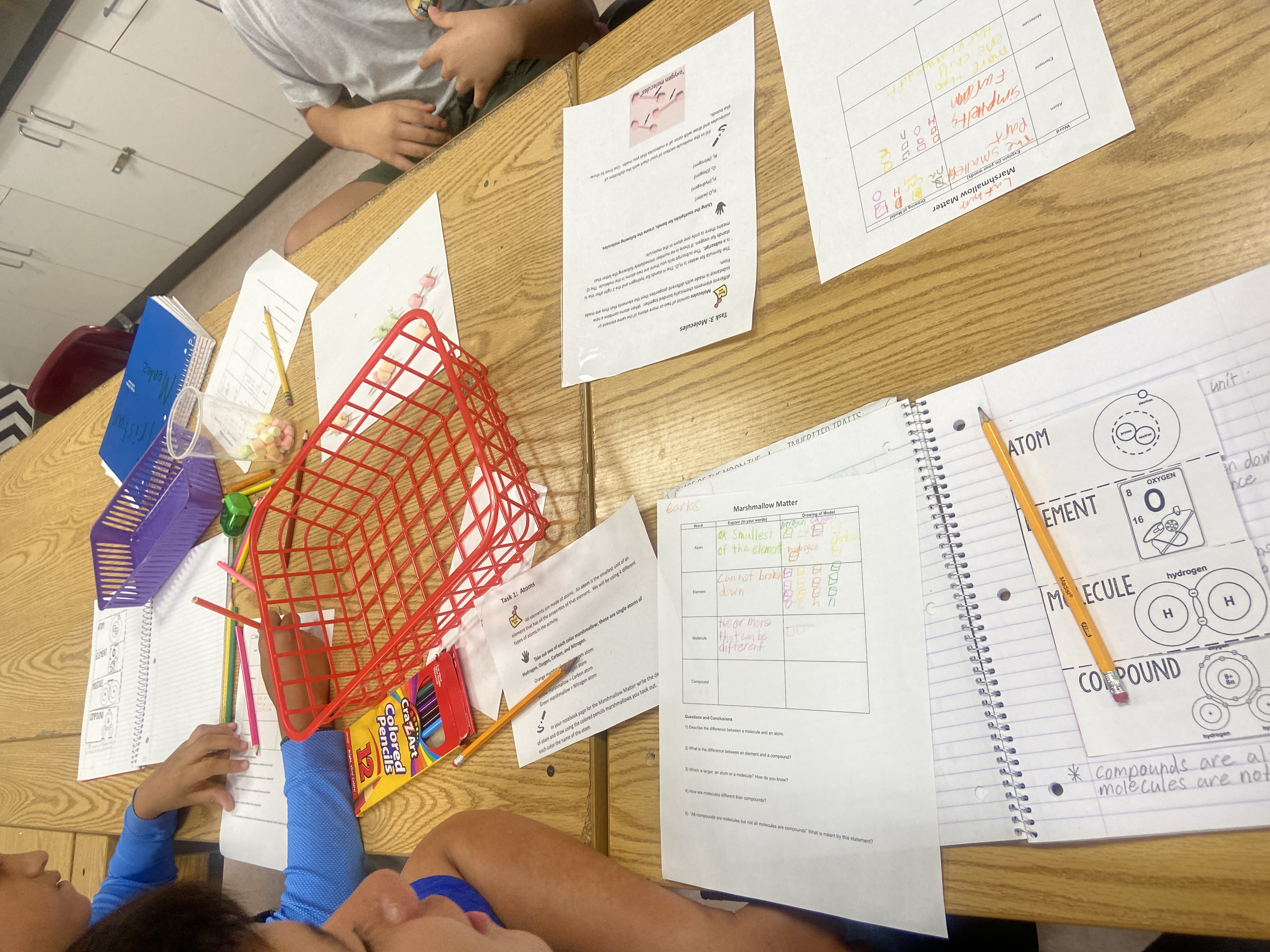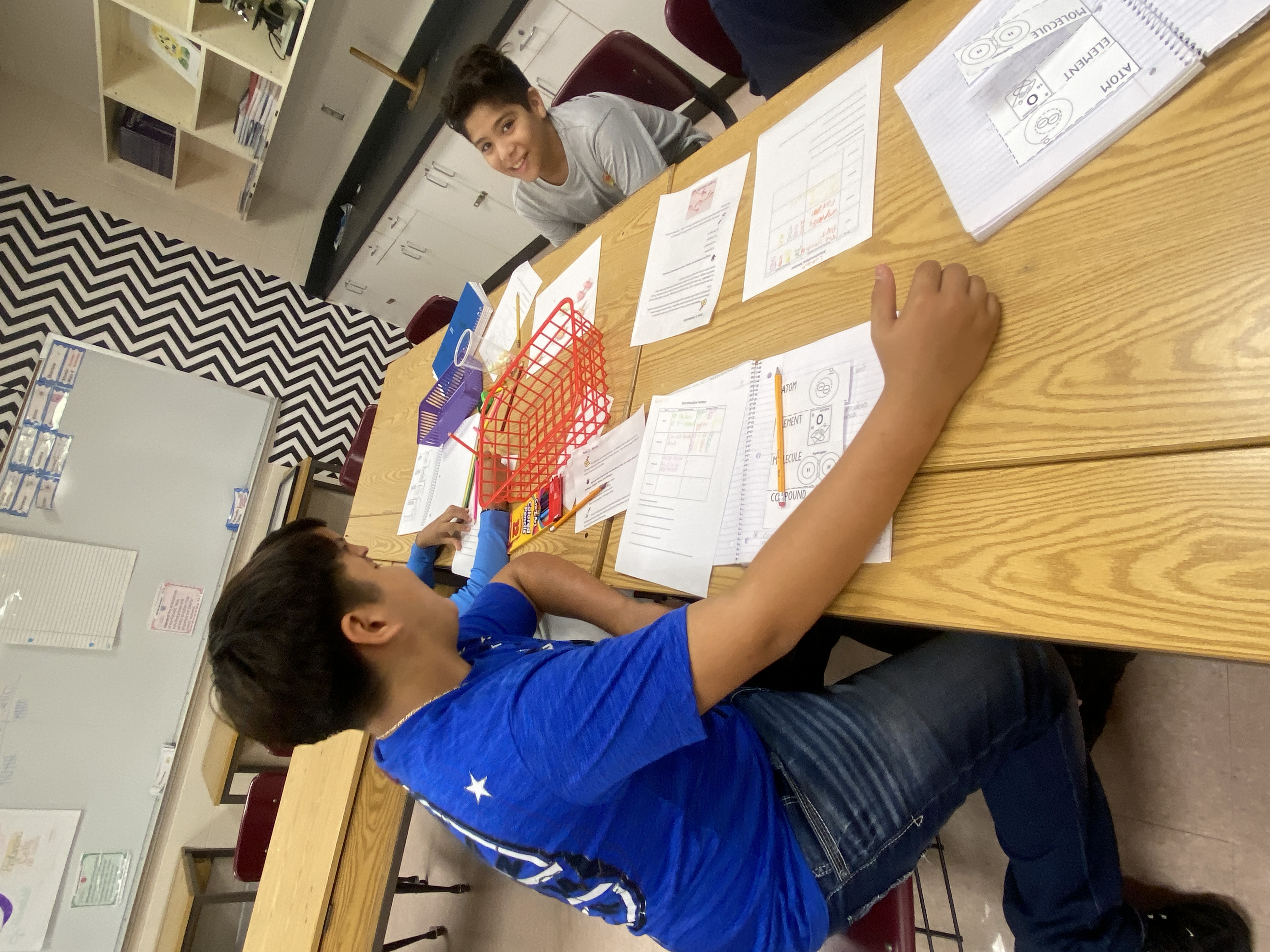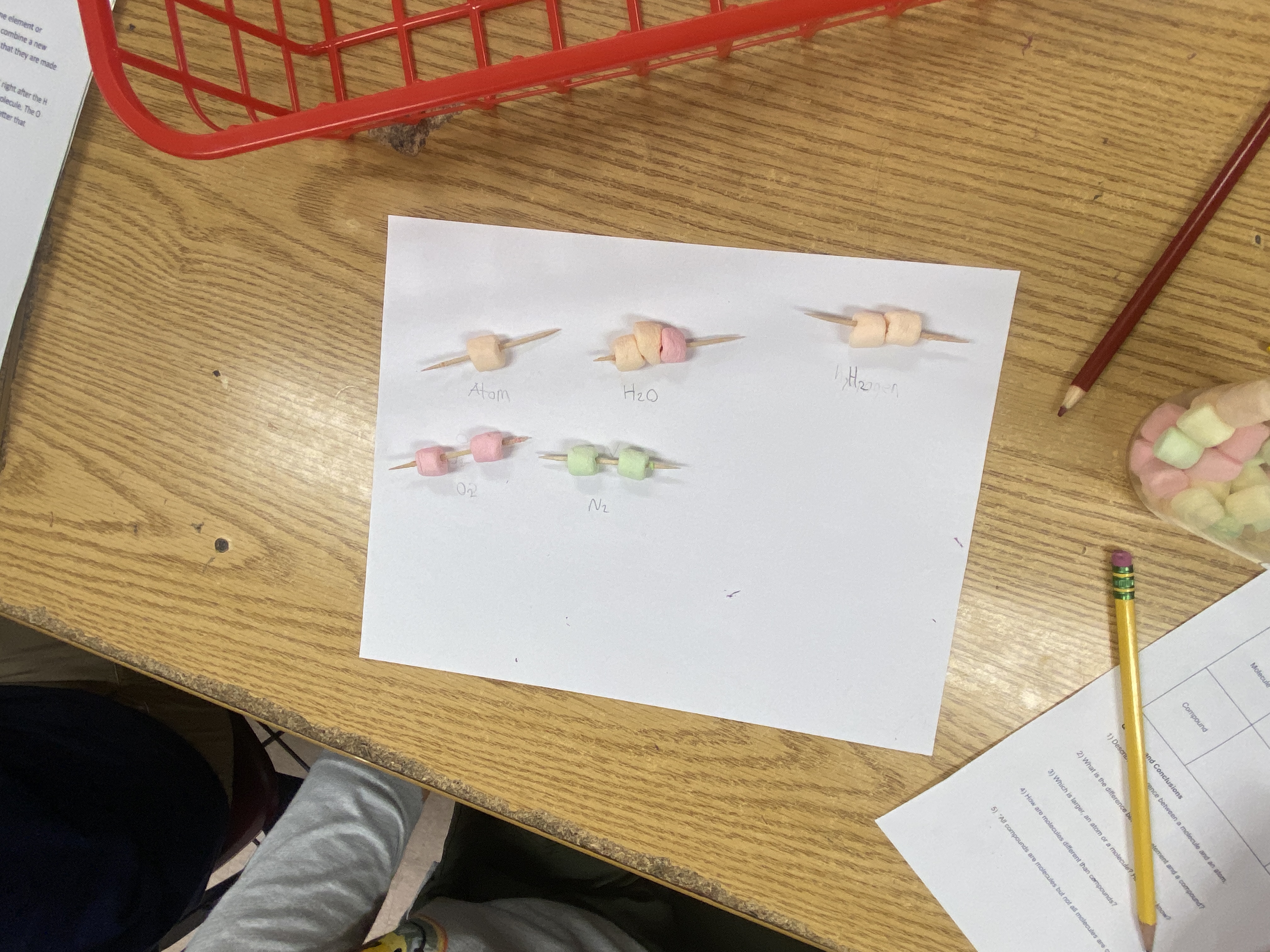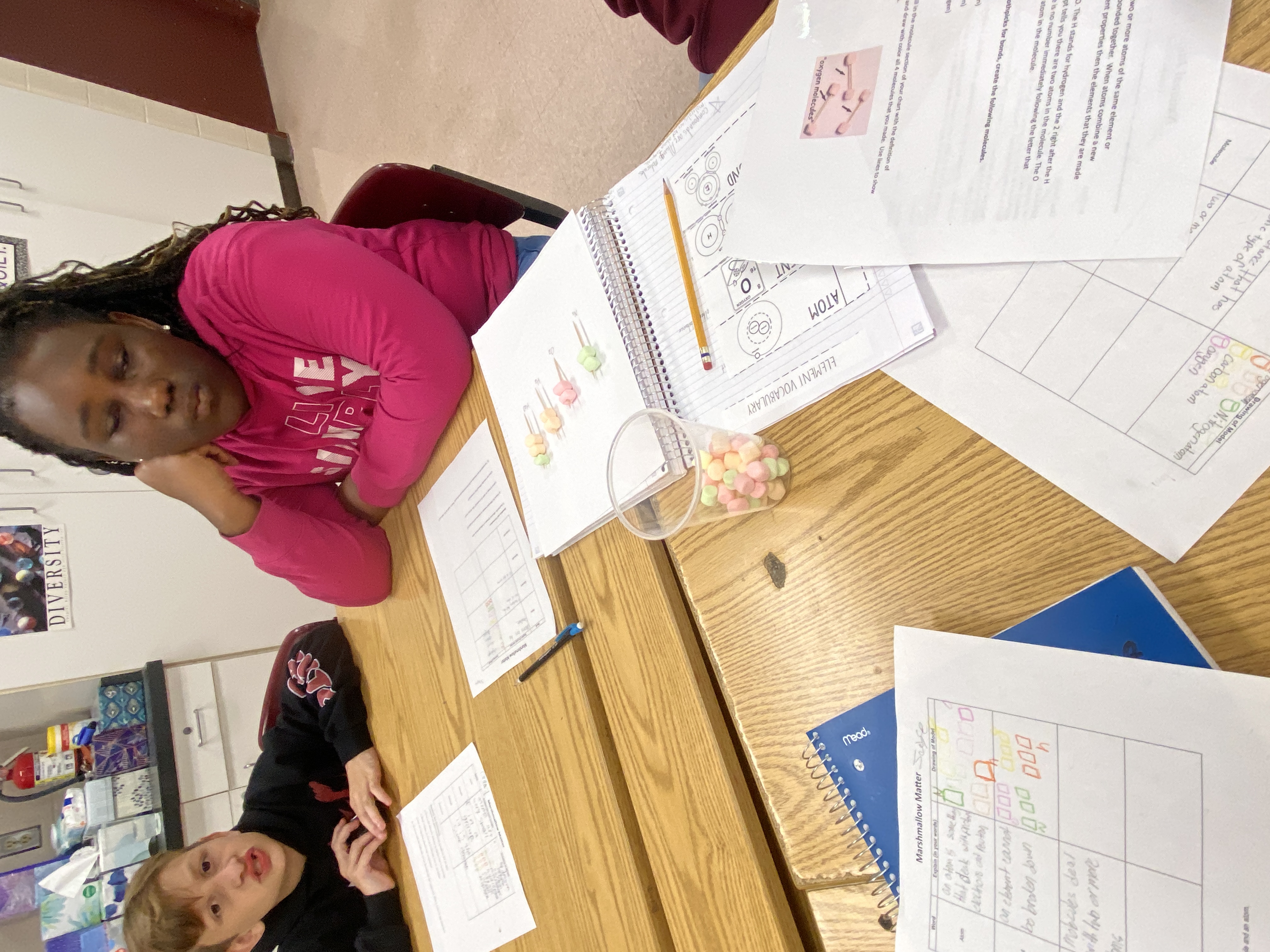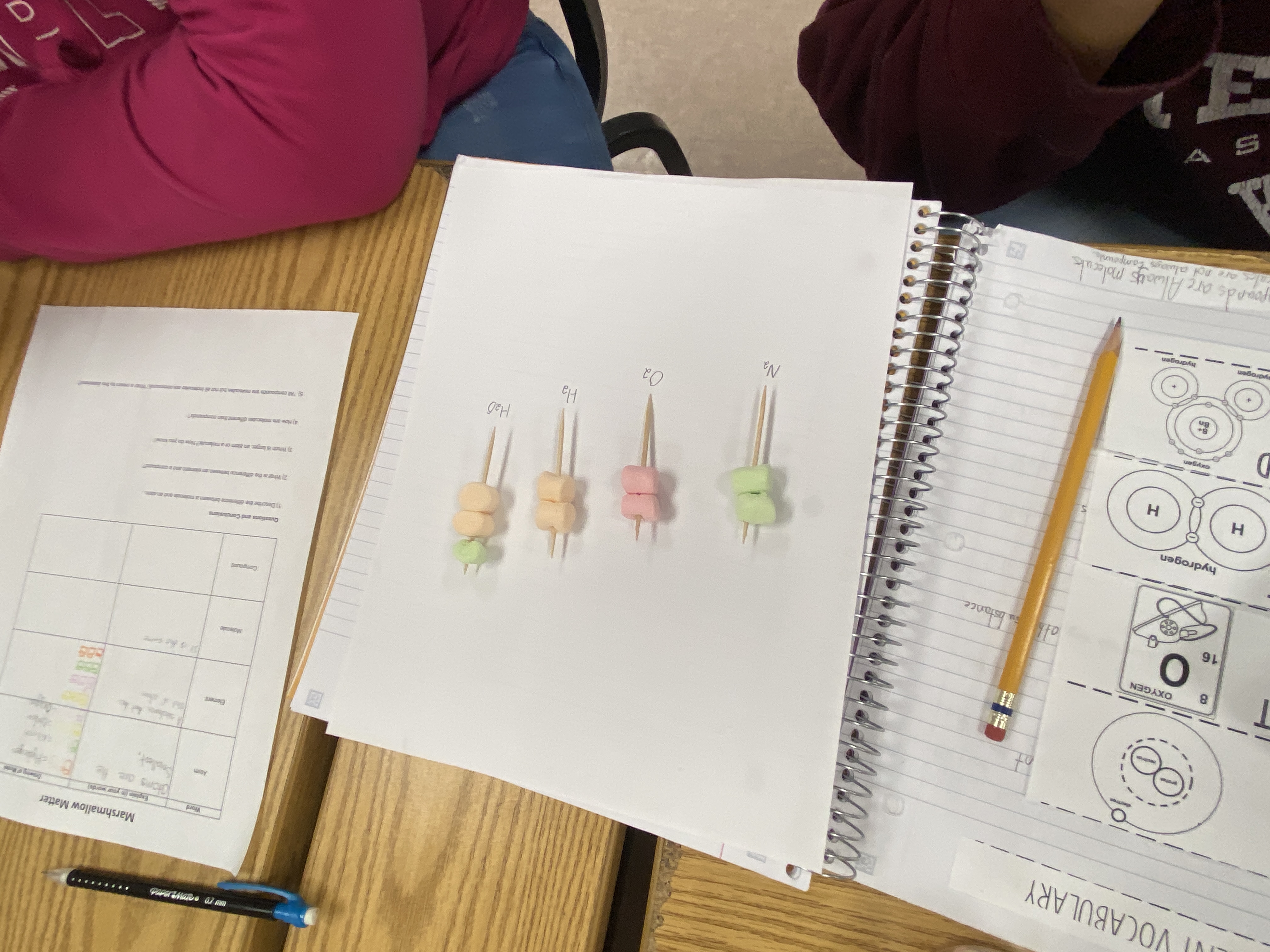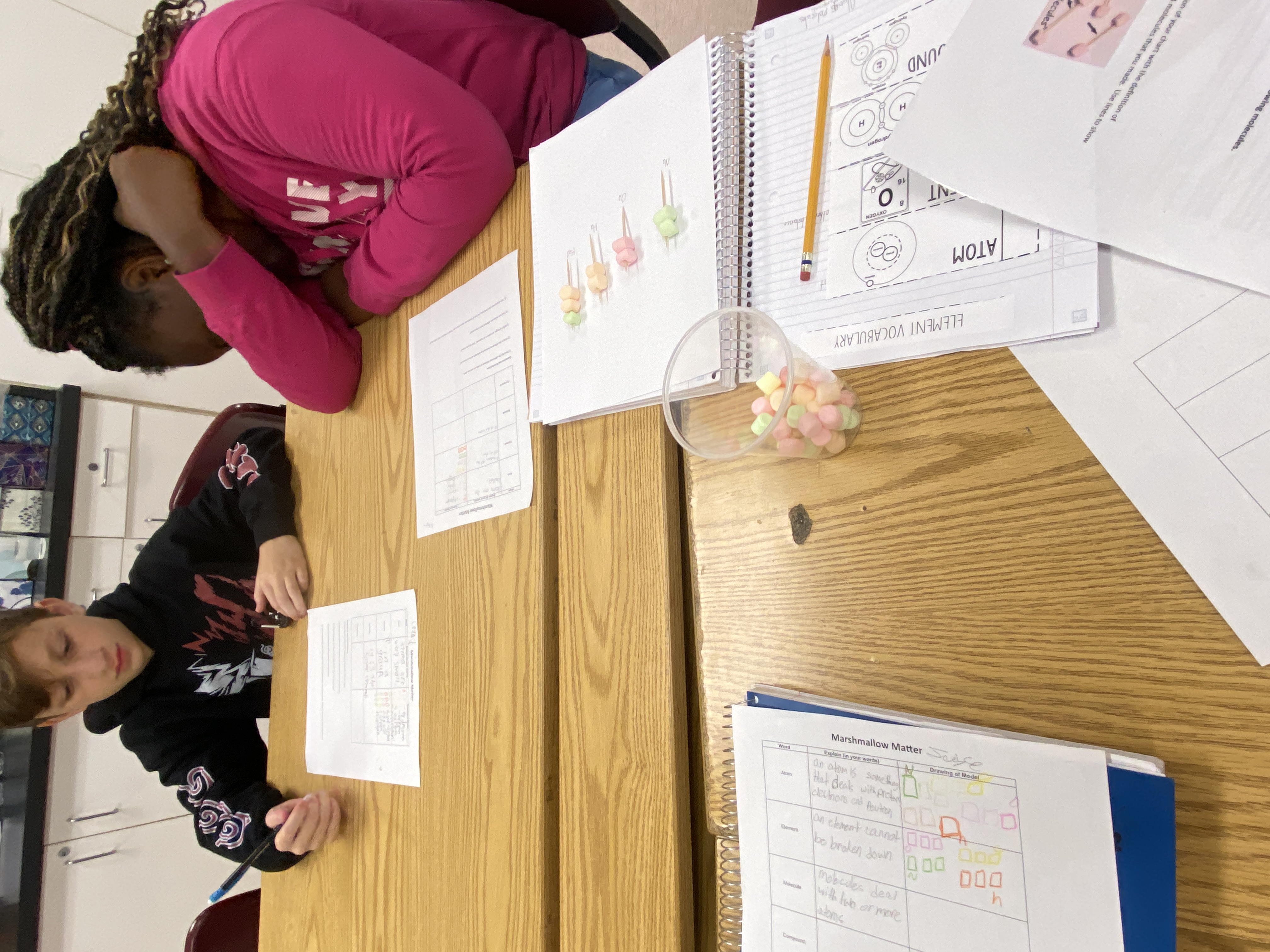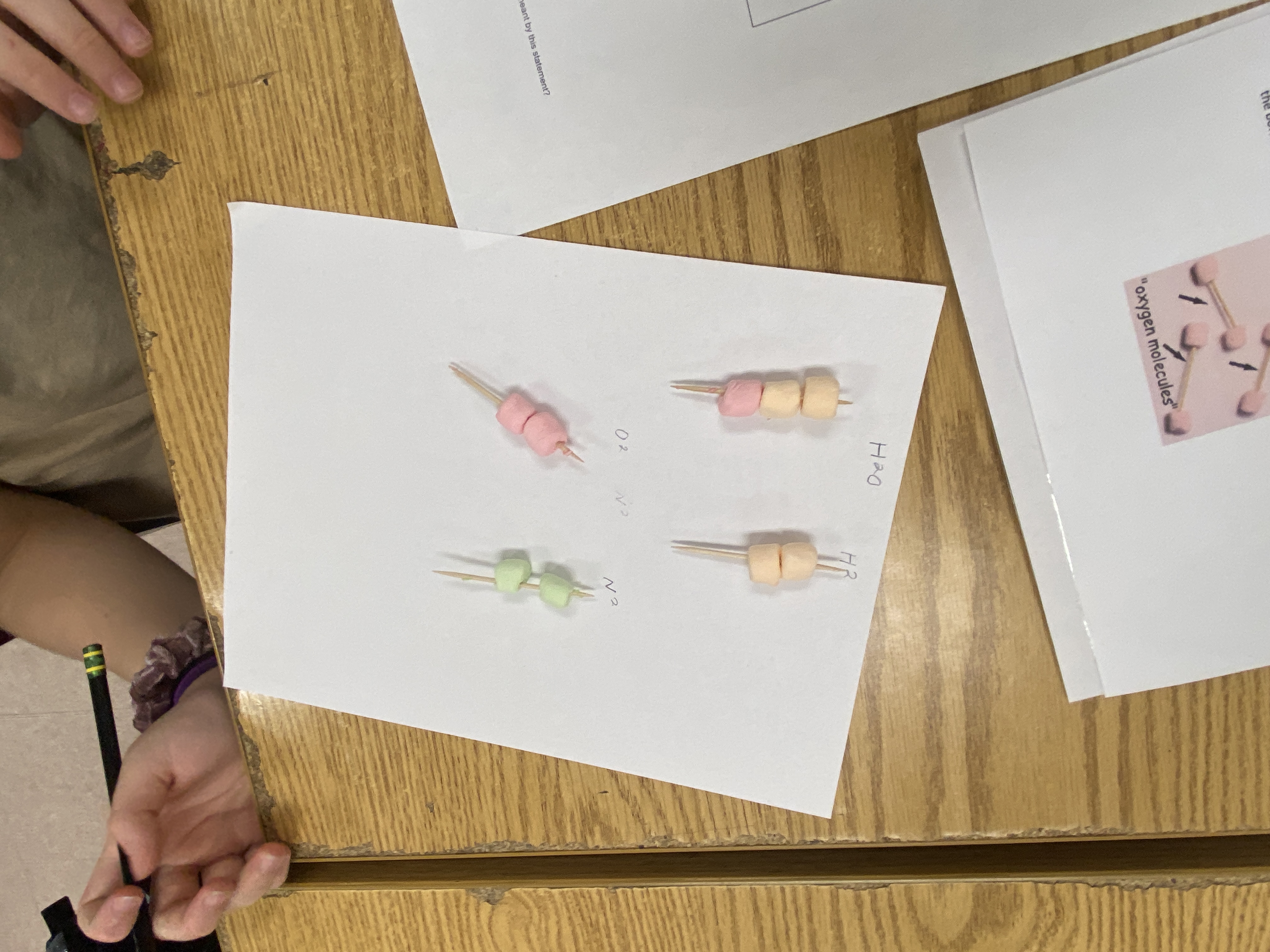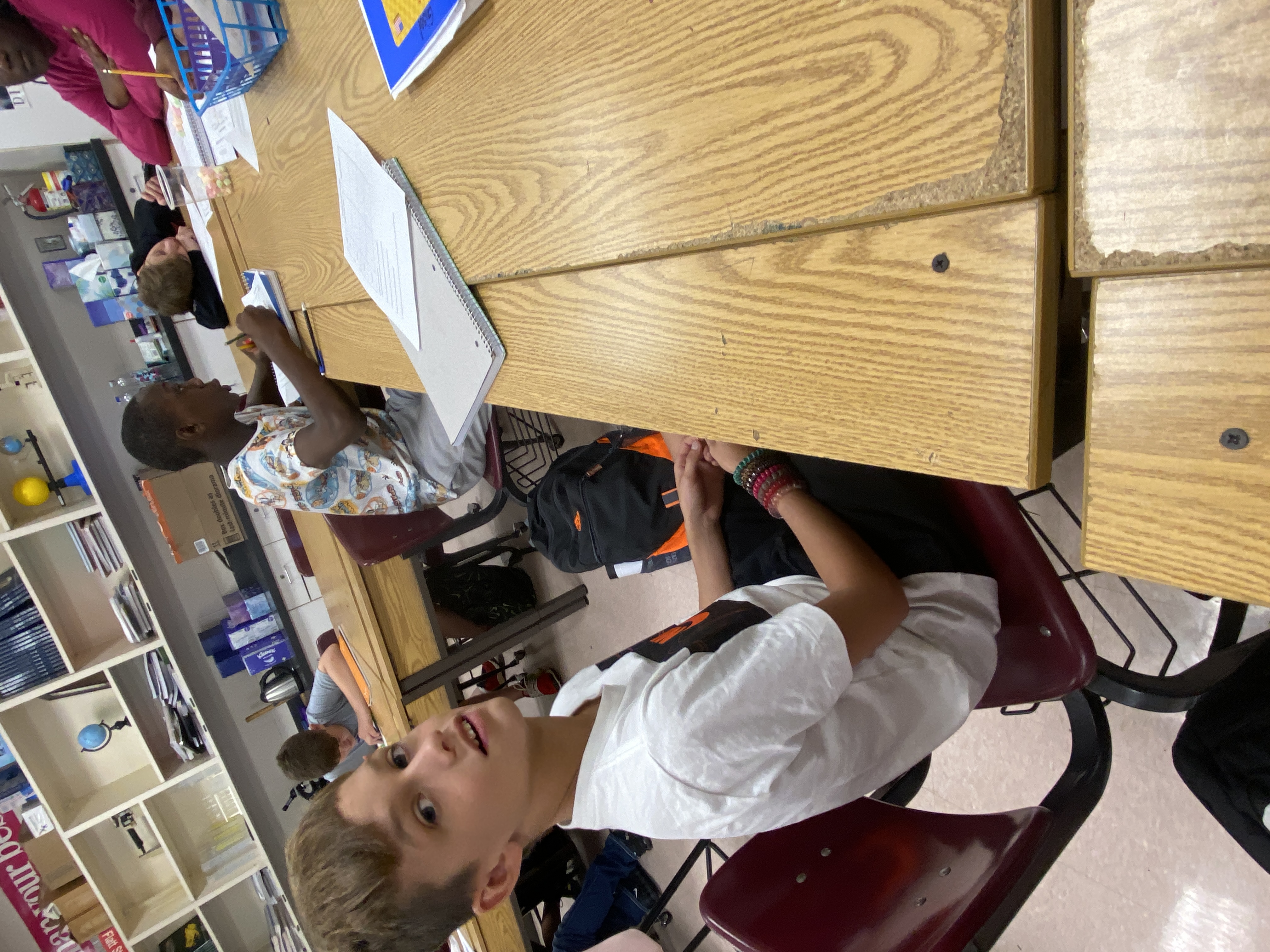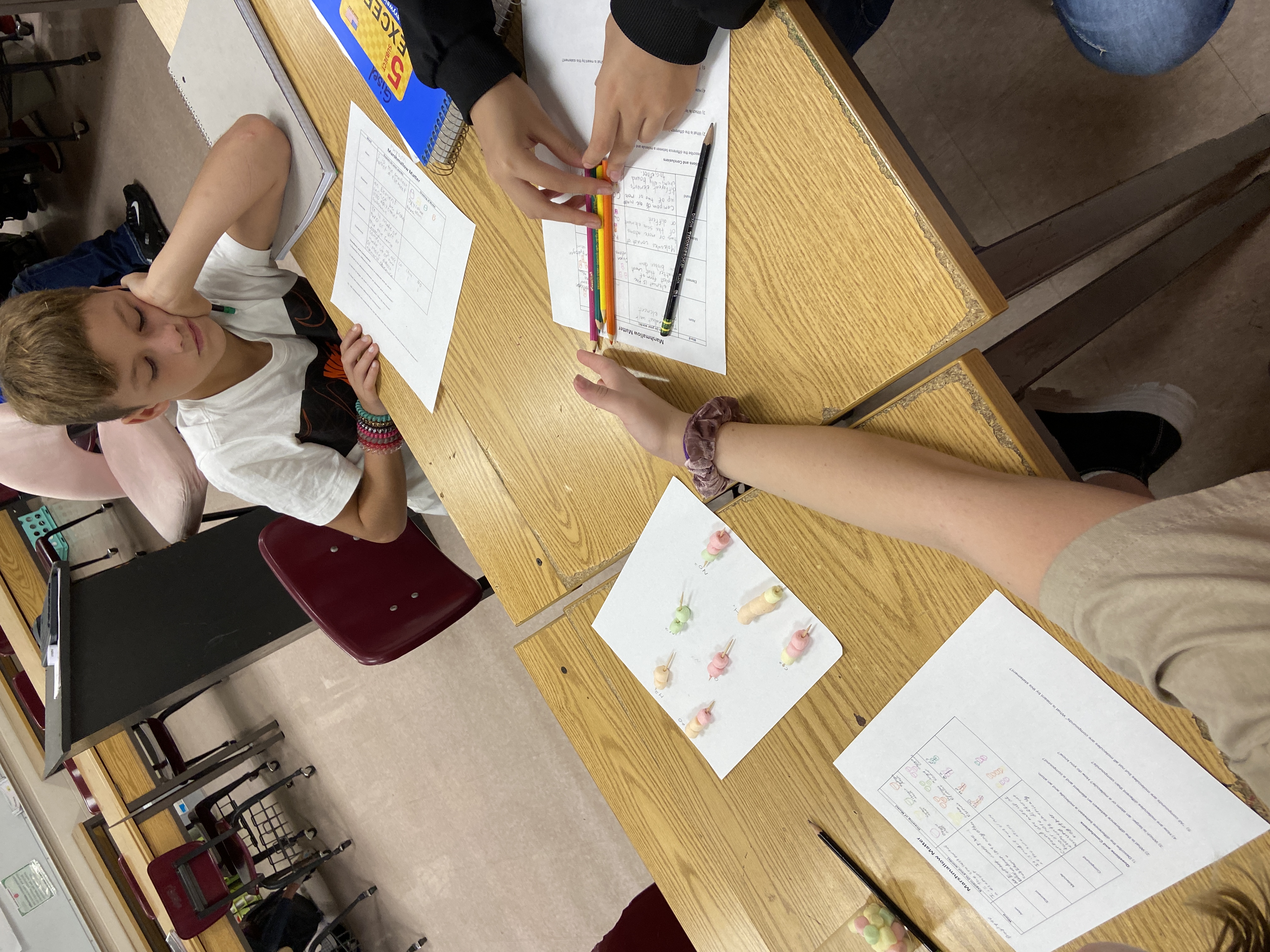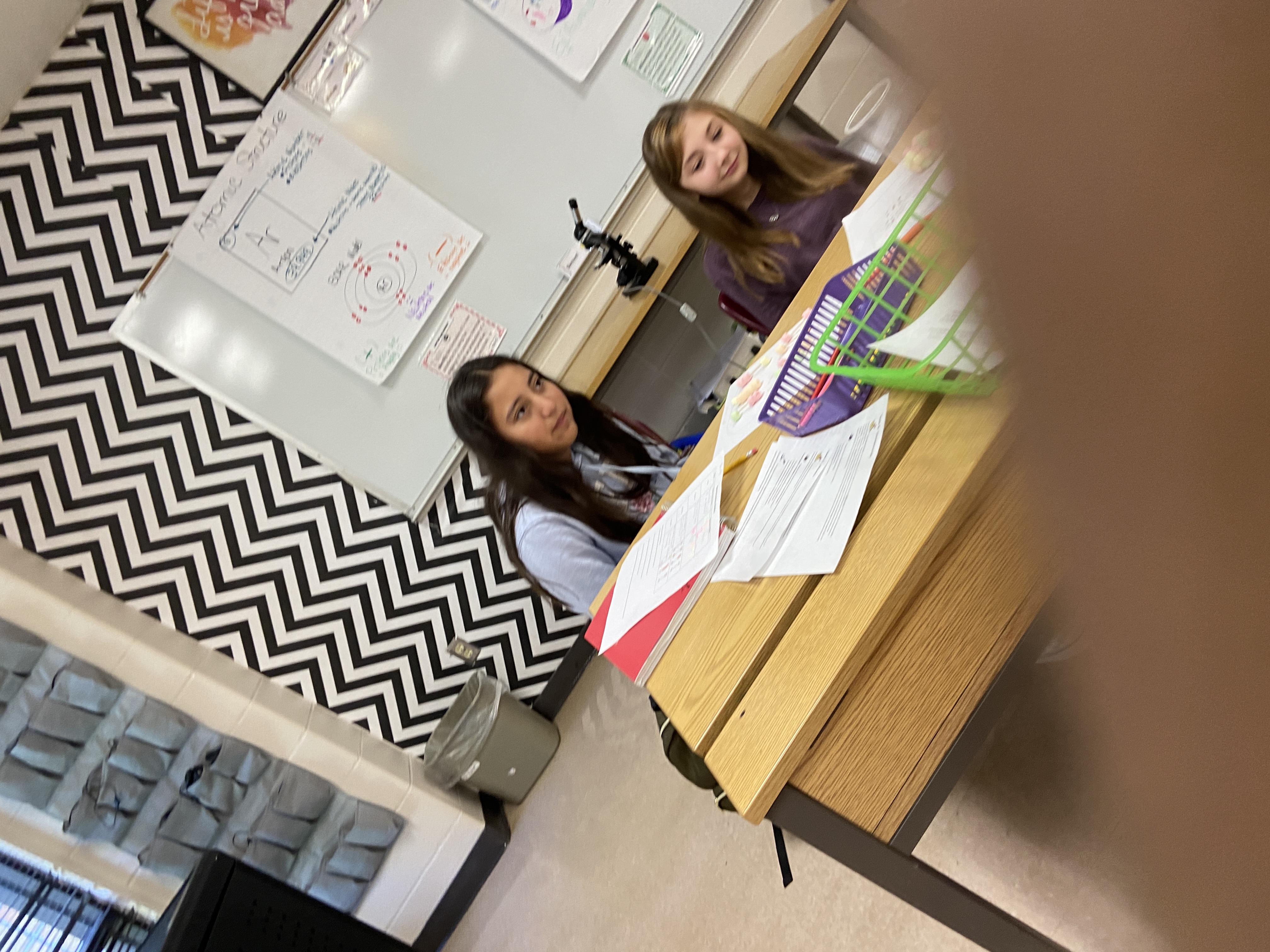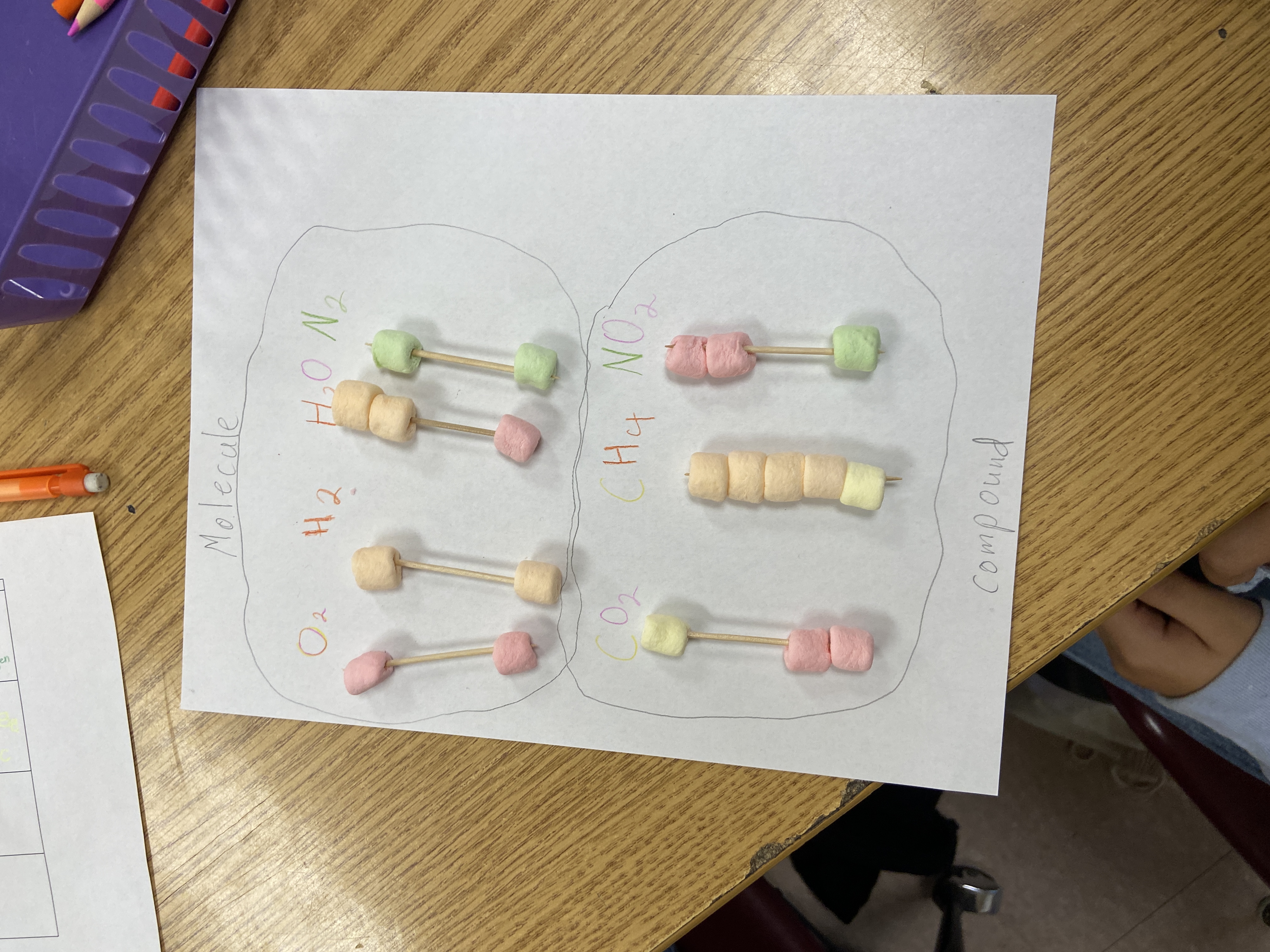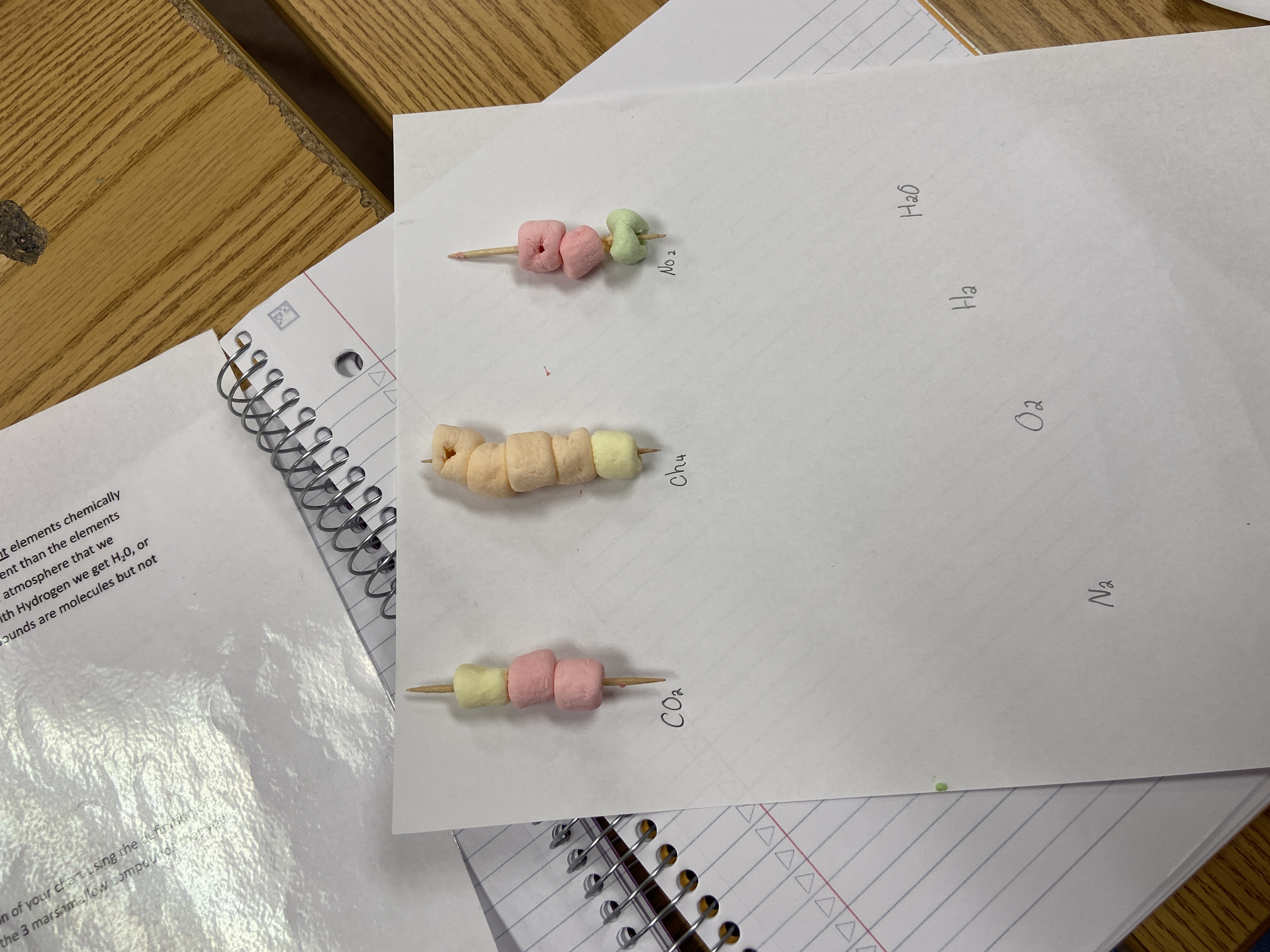 Middle School Science Lab Day with Mrs. Mia Cloudy - 7th Grade
Our 7th grade group broke out the microscopes for the first time this year! They were able to observe the organelles of plant and animal cells by viewing the epidermis of an onion and their OWN CHEEK CELLS! (No cheeks were harmed in this lab). They saw and compared and recorded the various organelles such as the cell wall, membrane, nucleus and cytoplasm. Way to go 7th grade!!!!!!!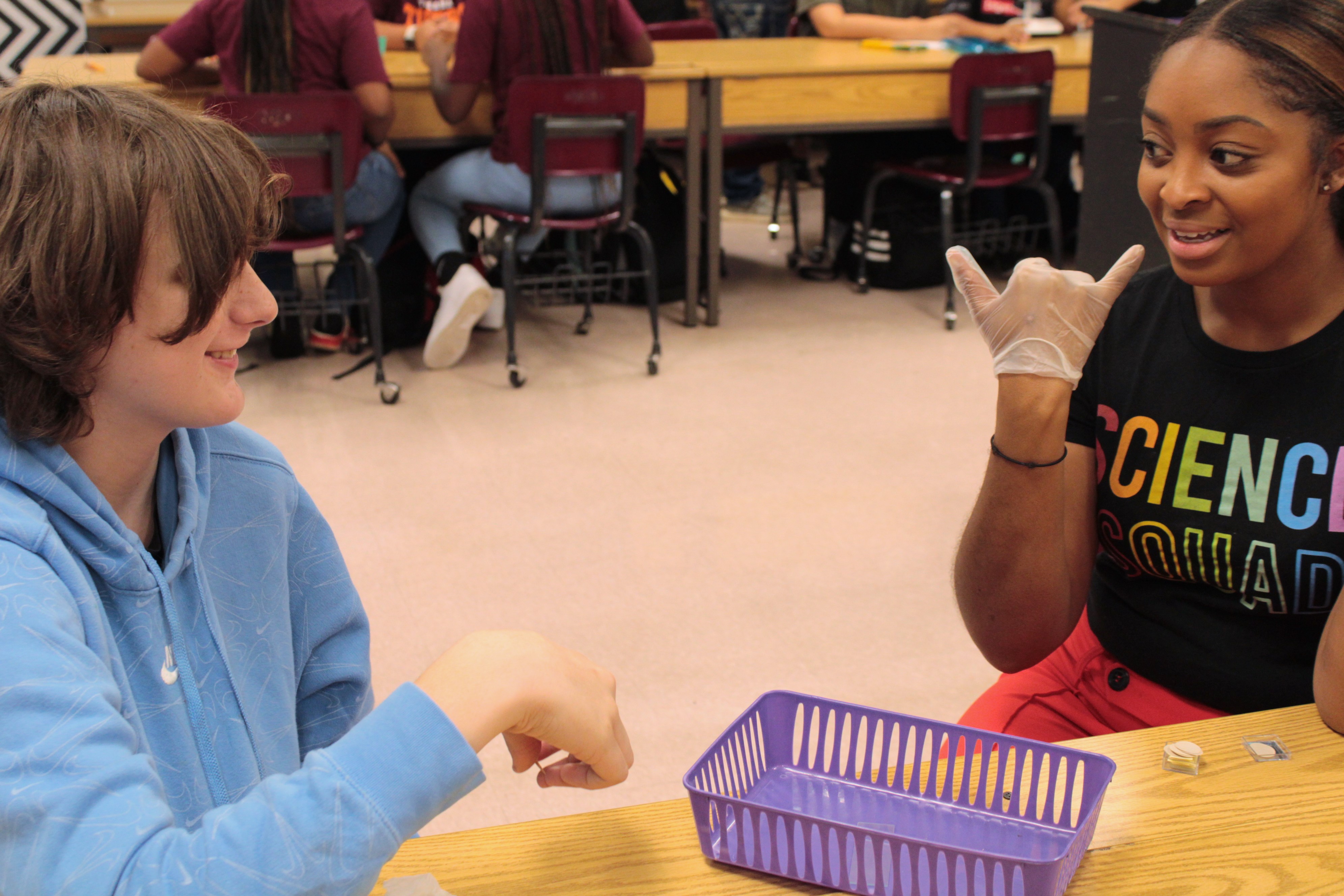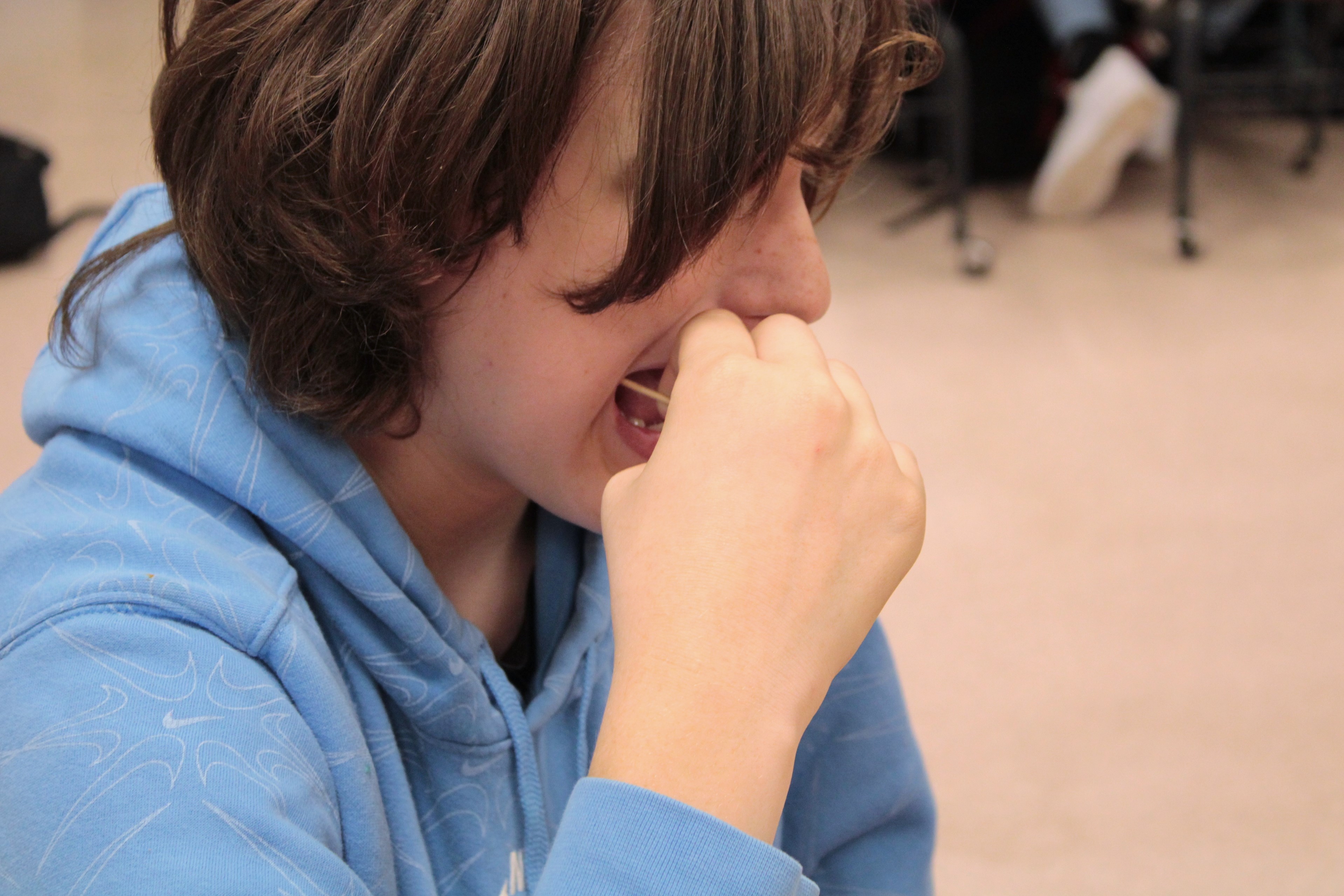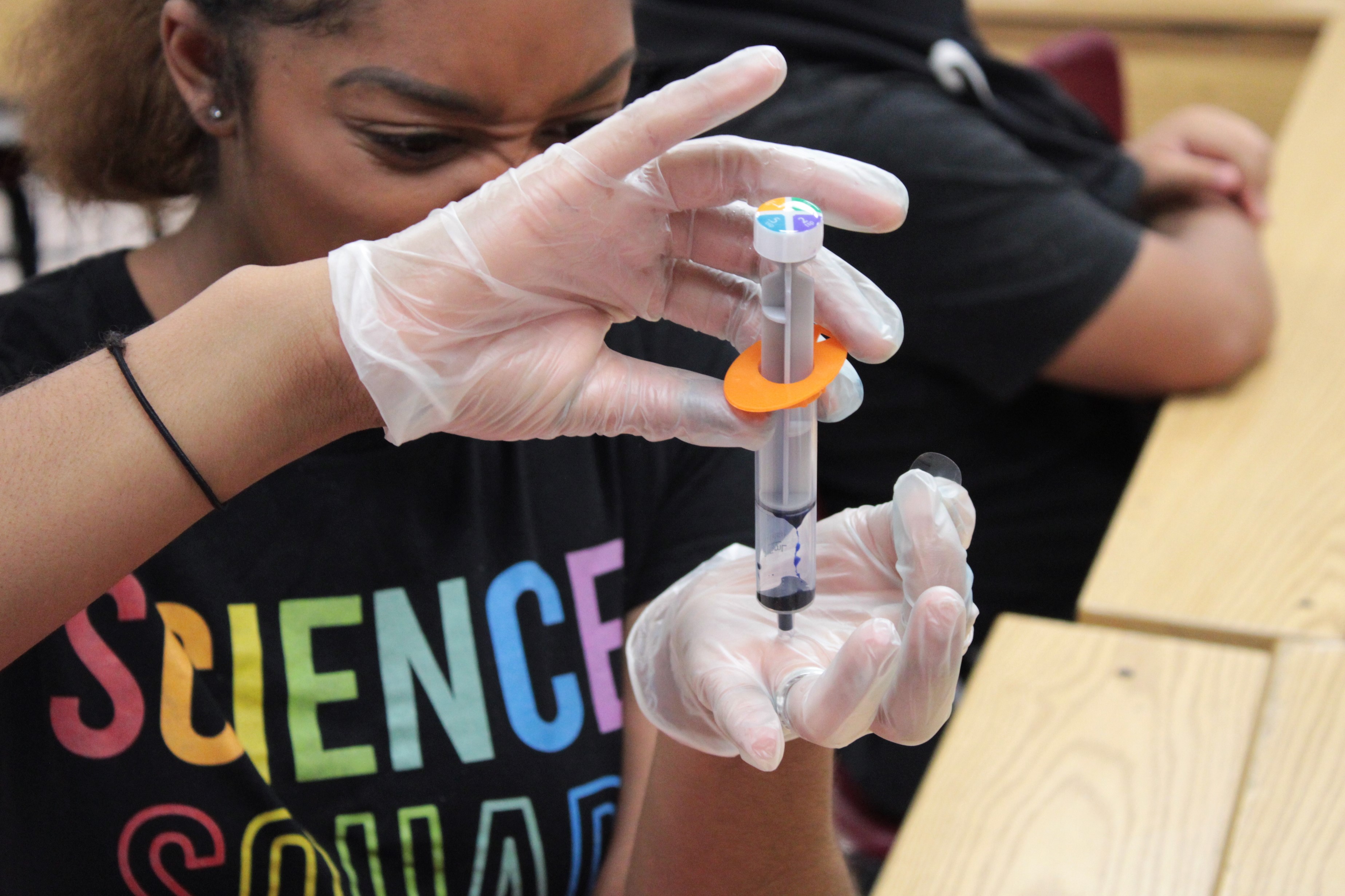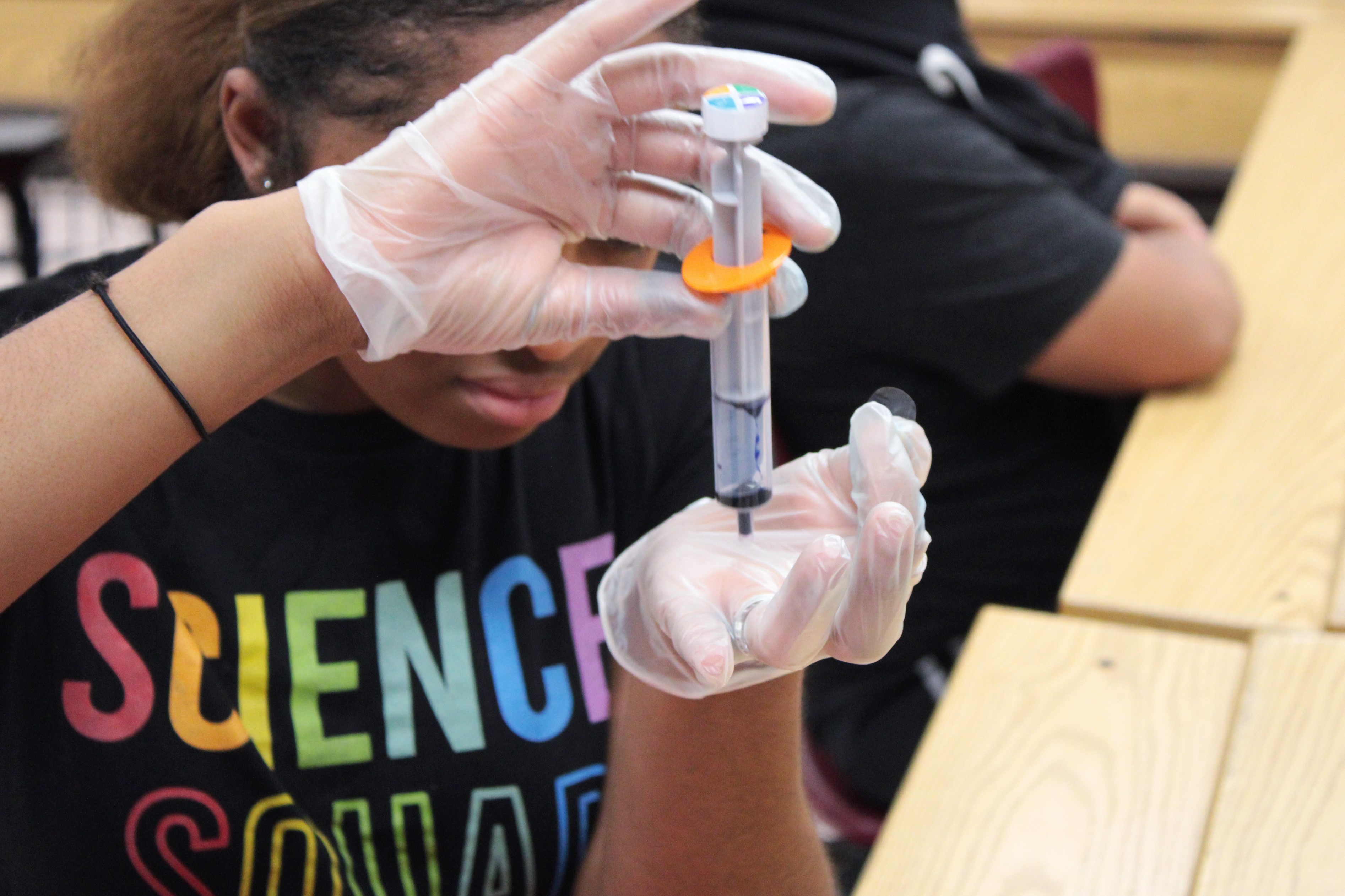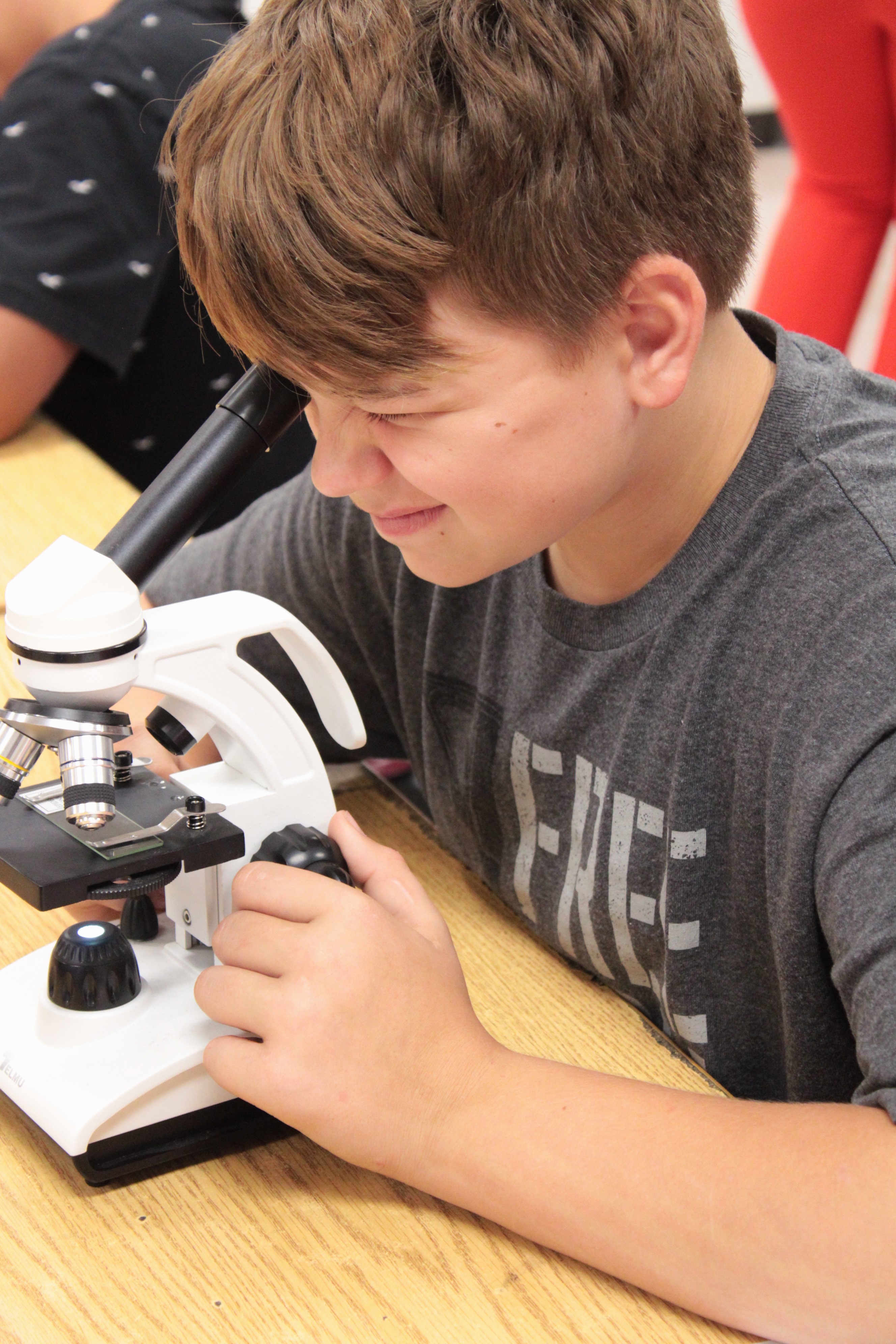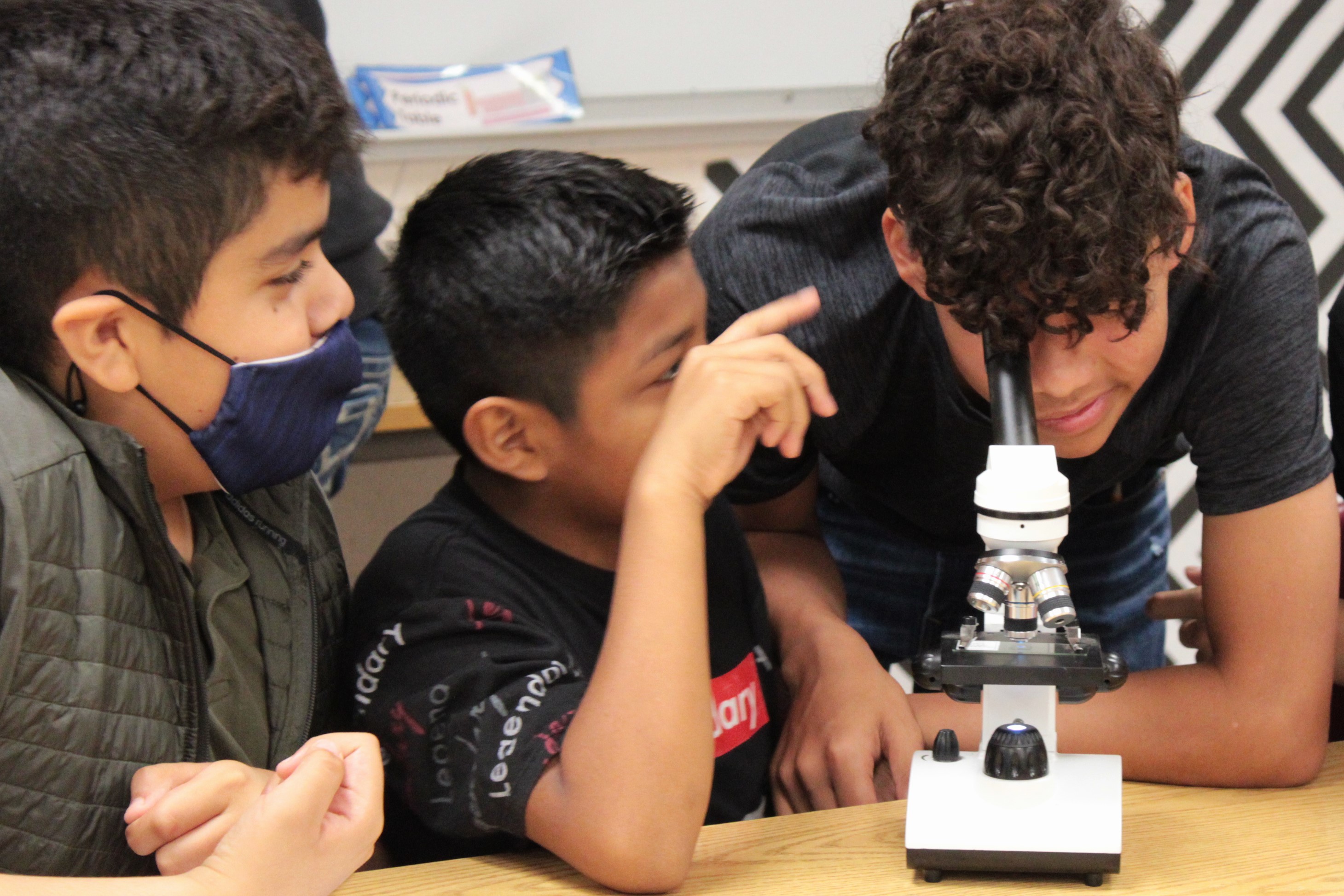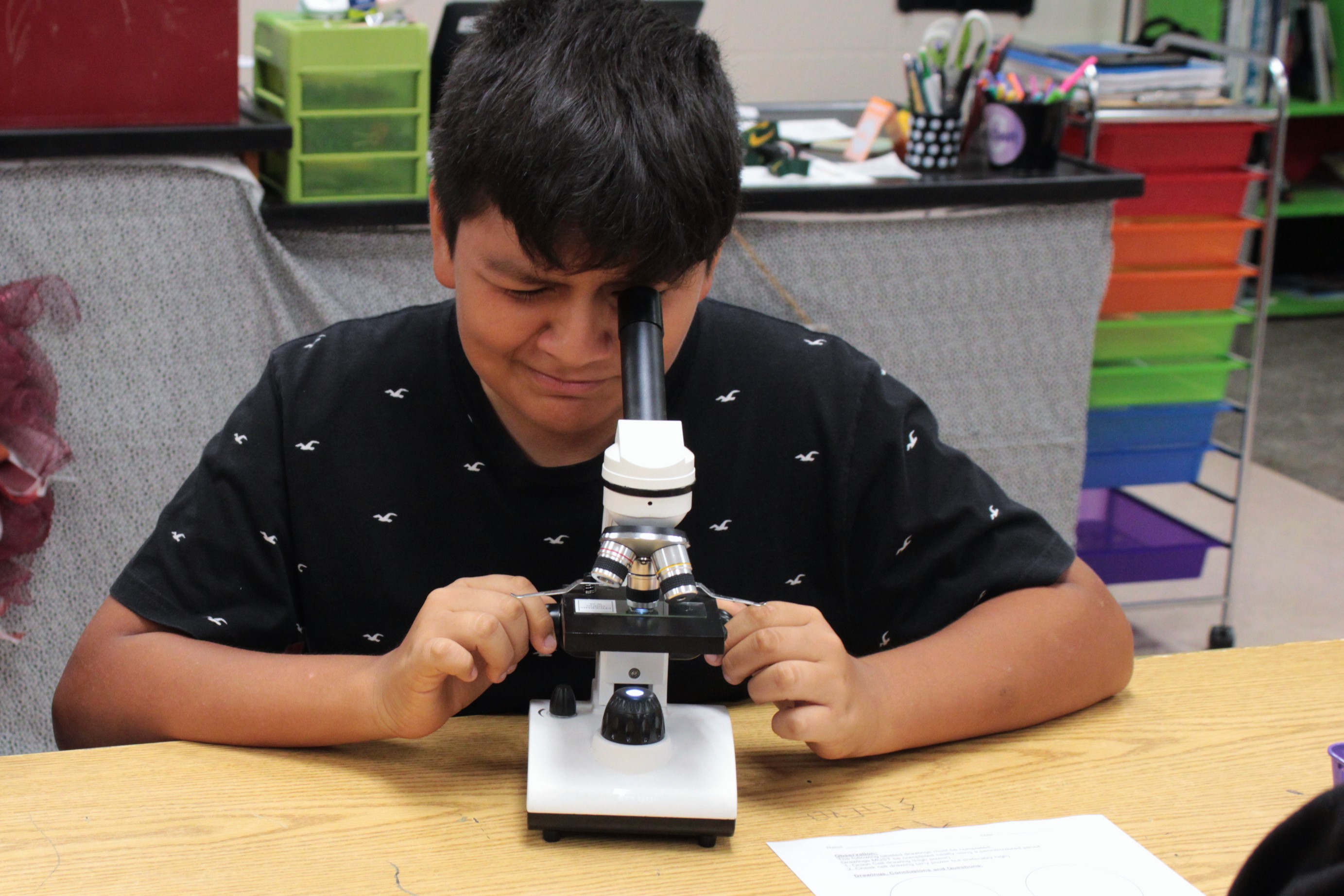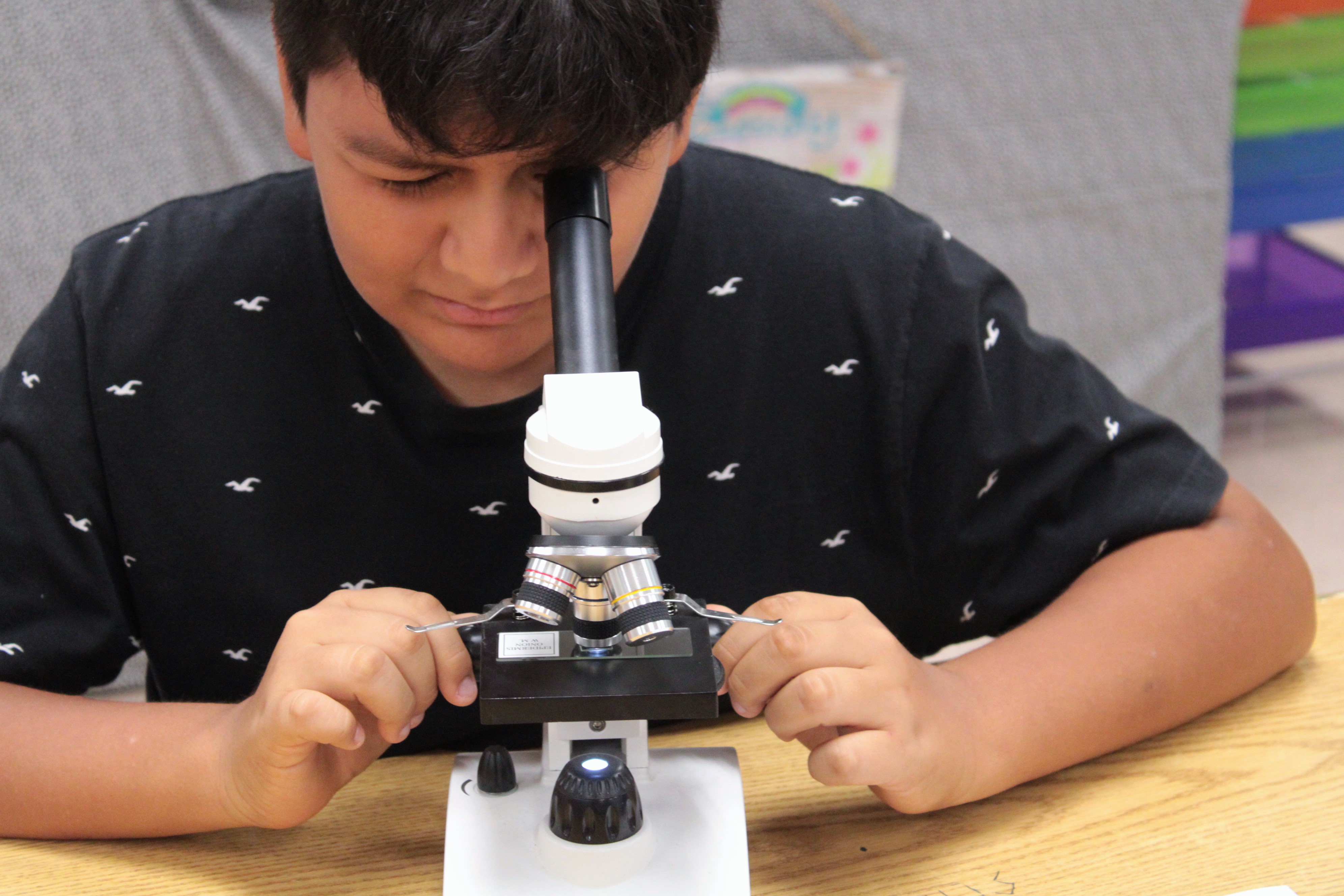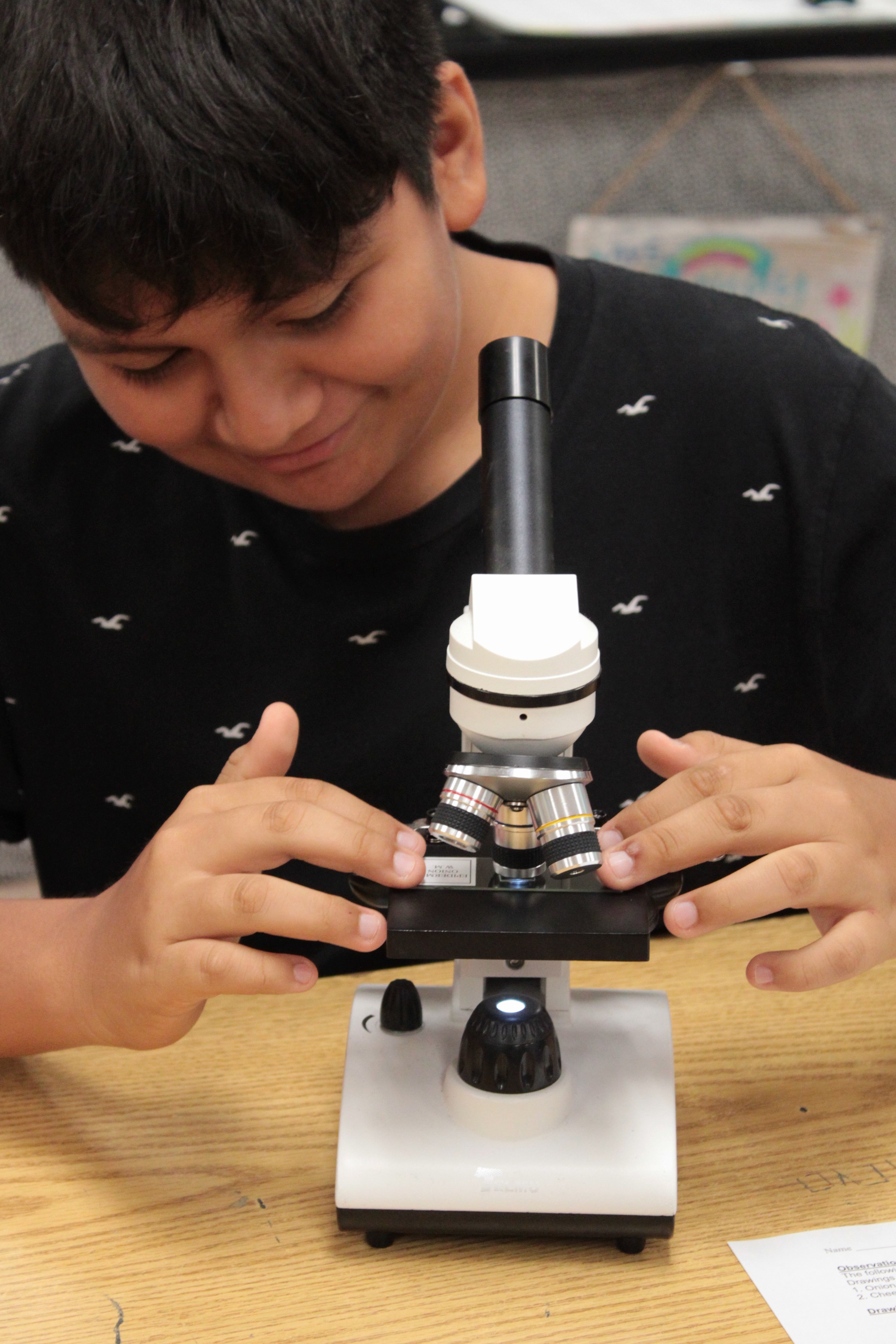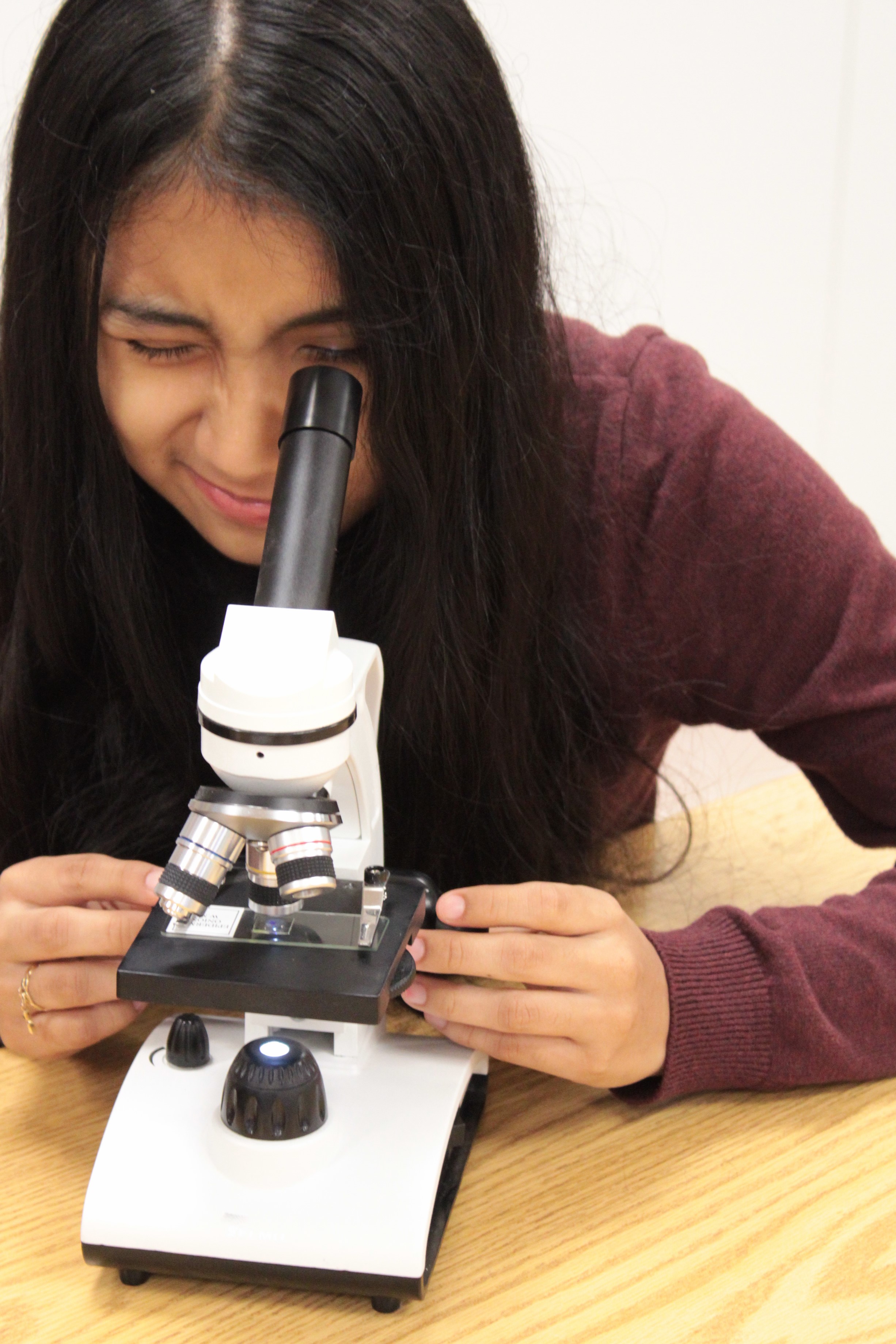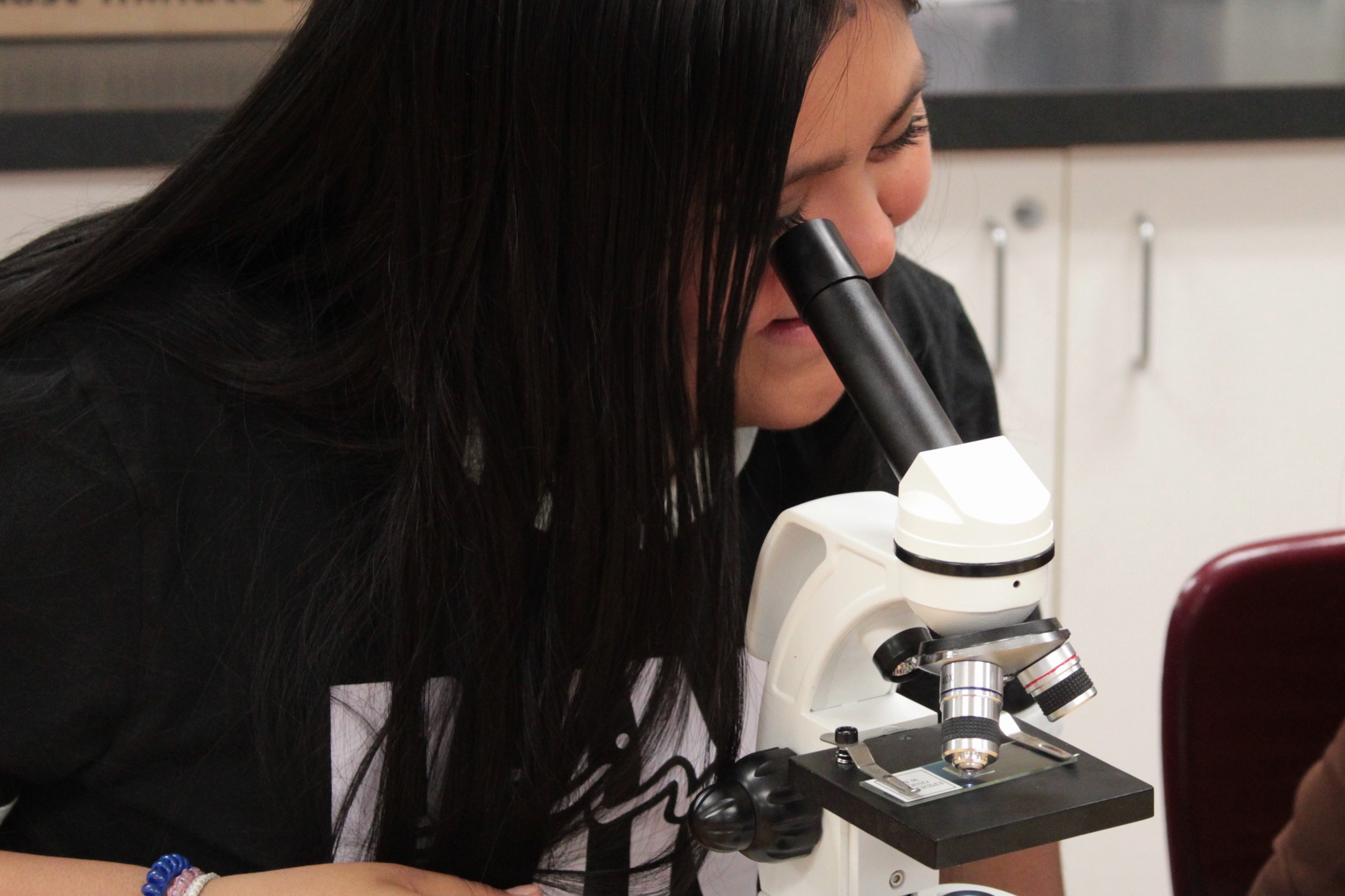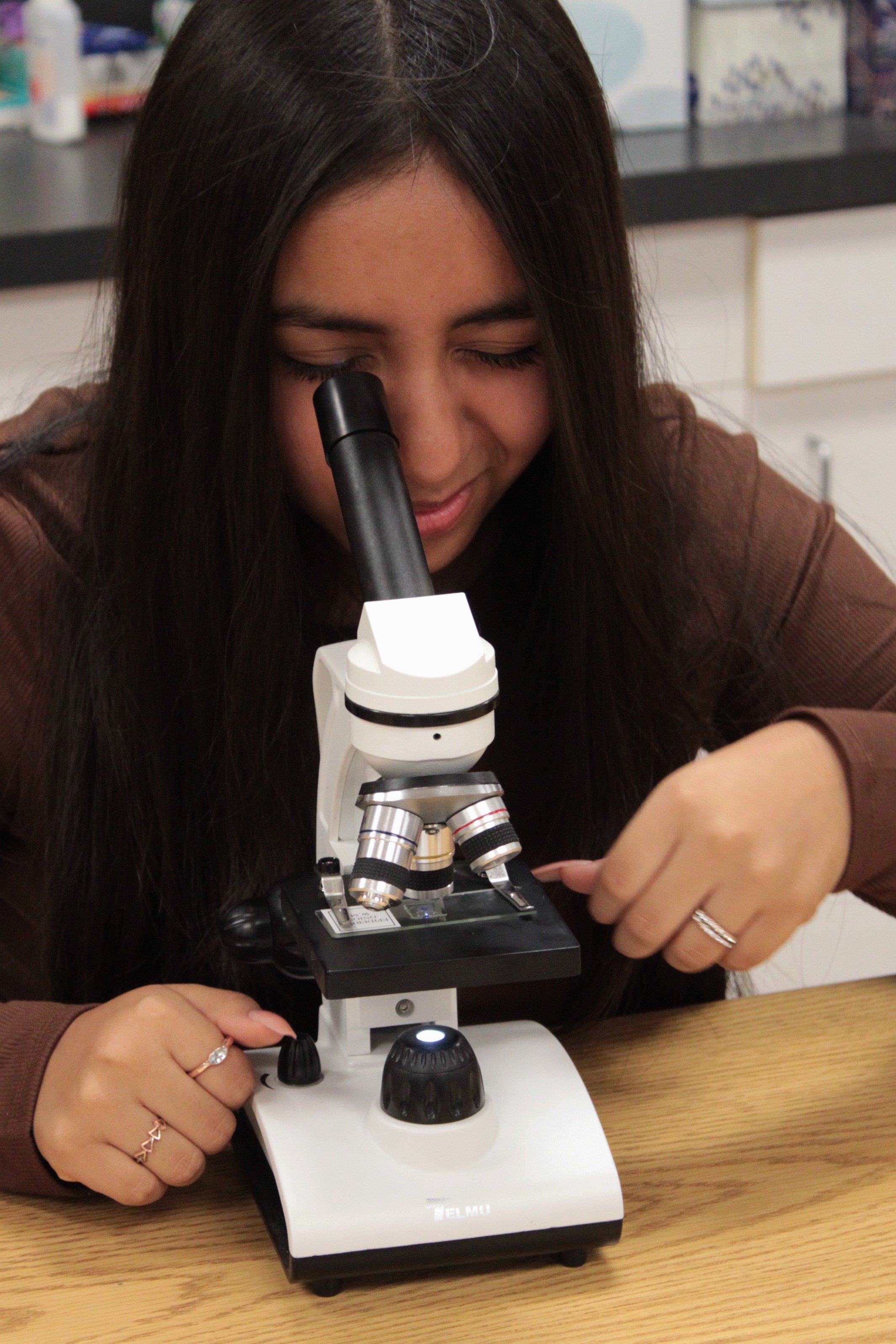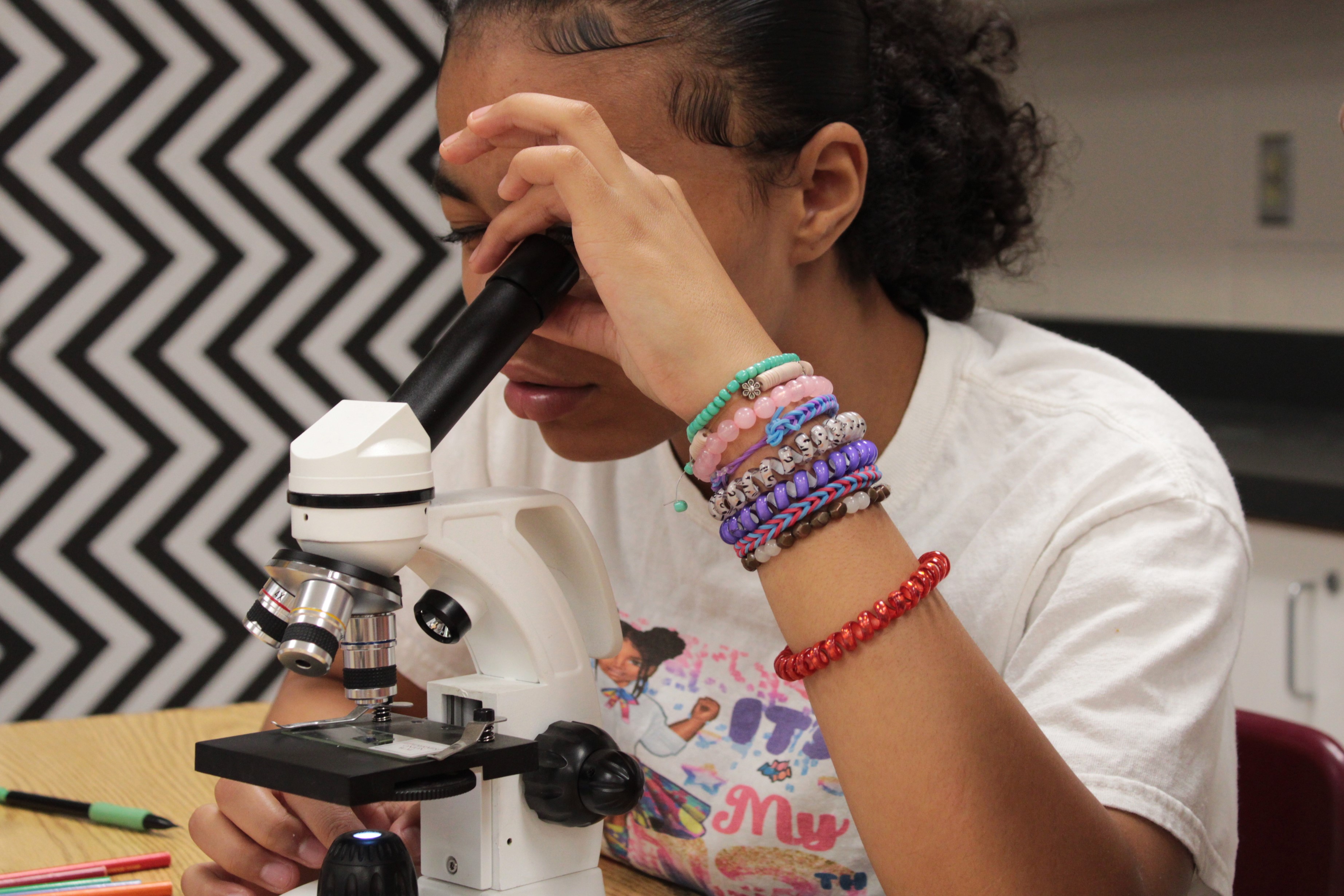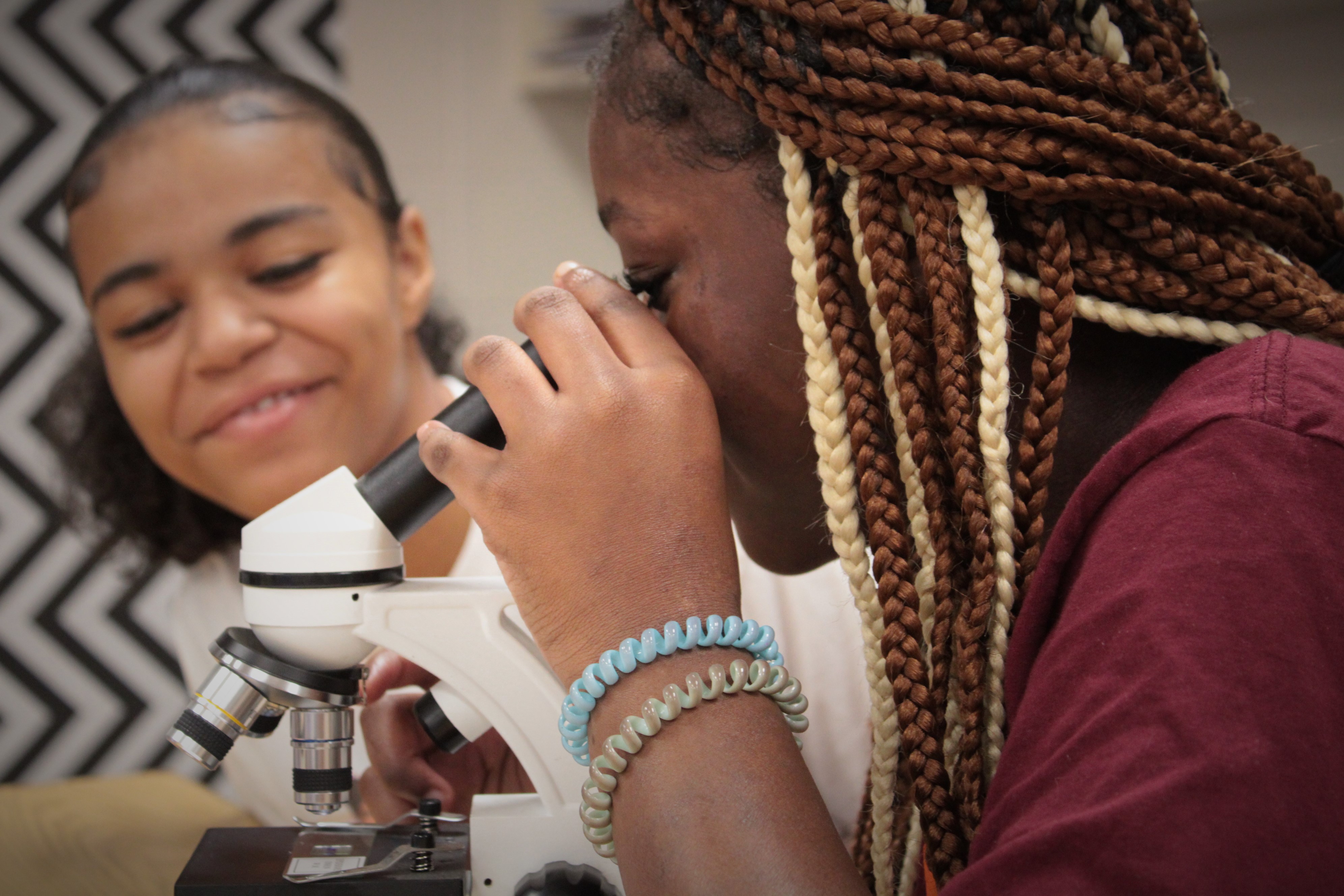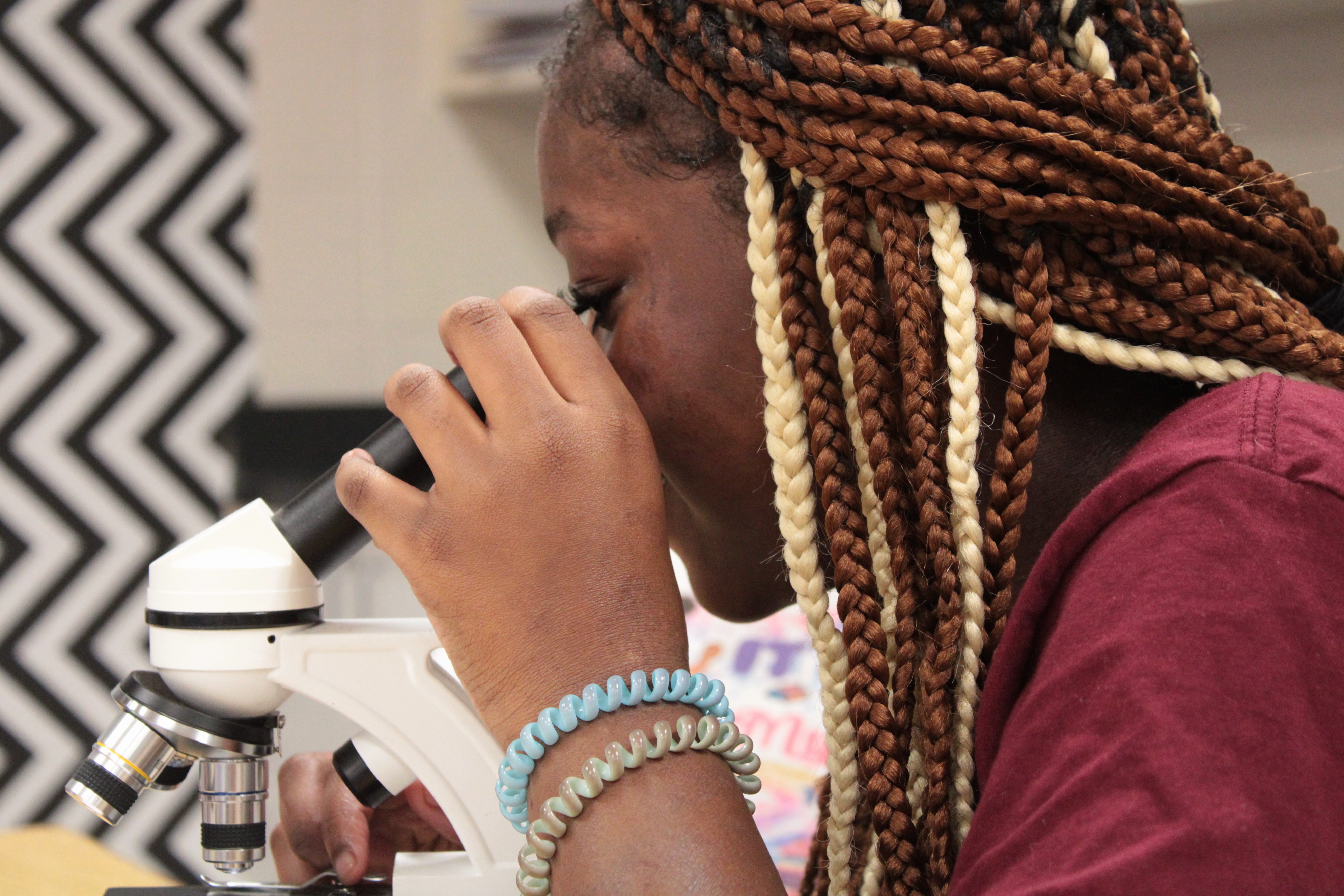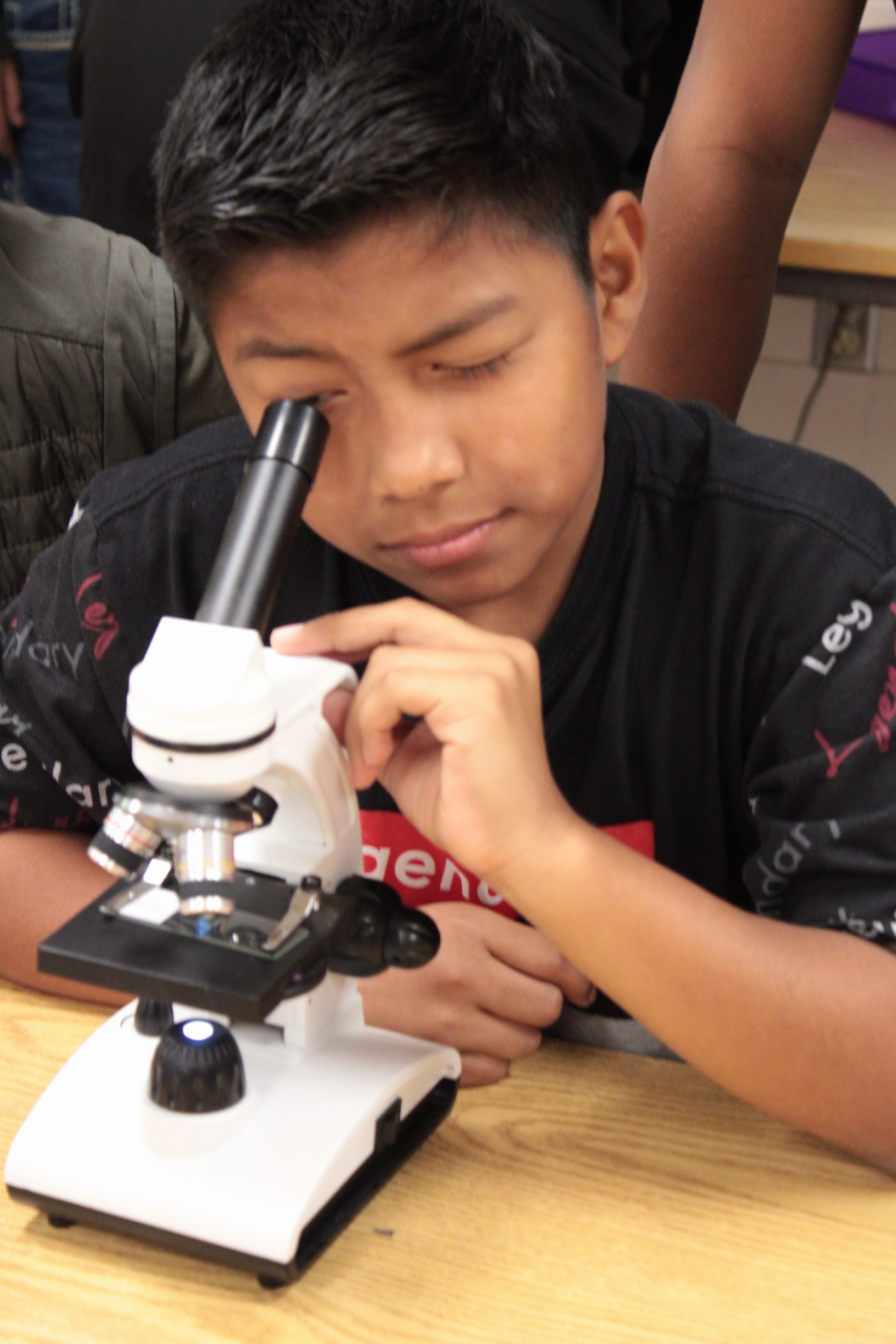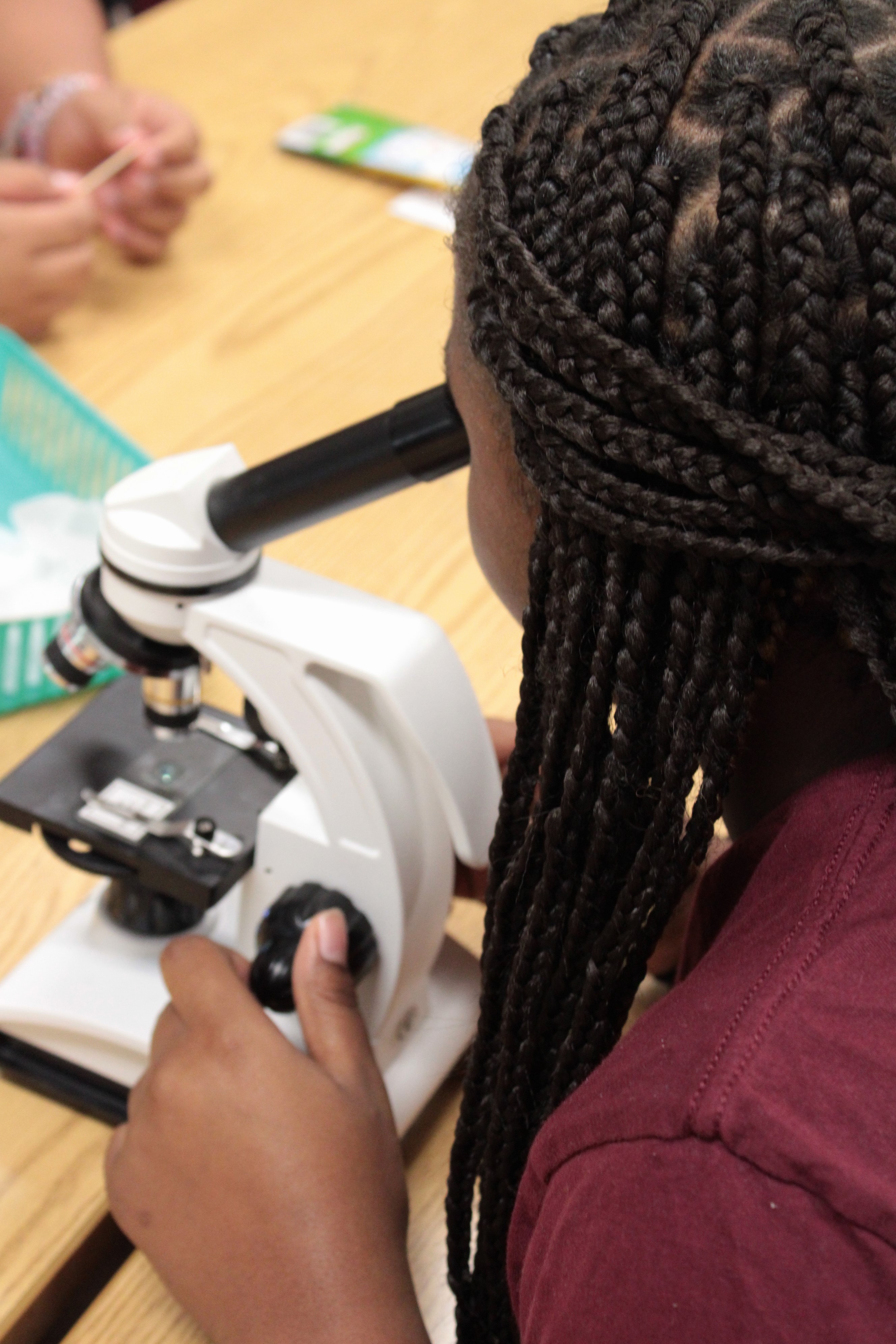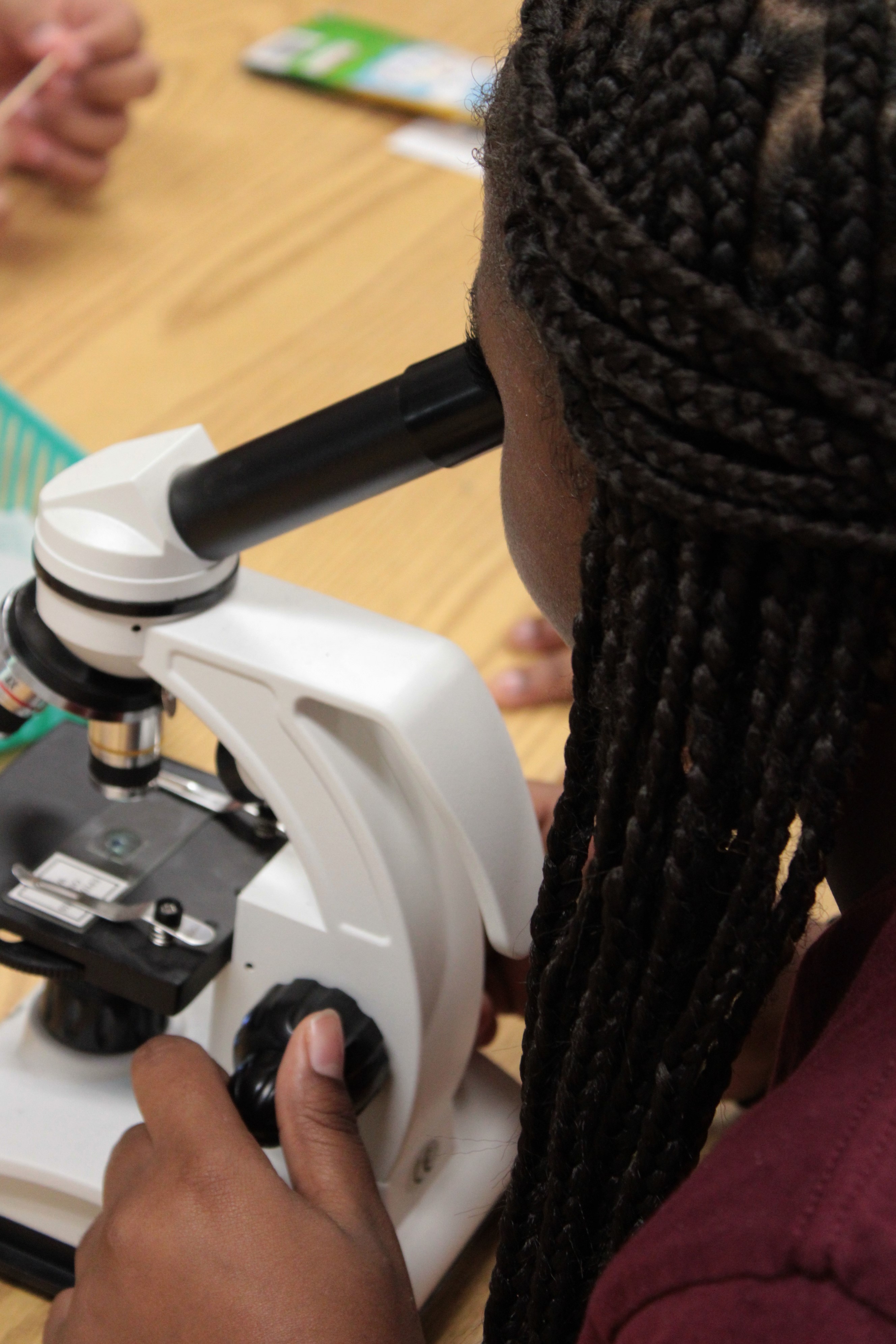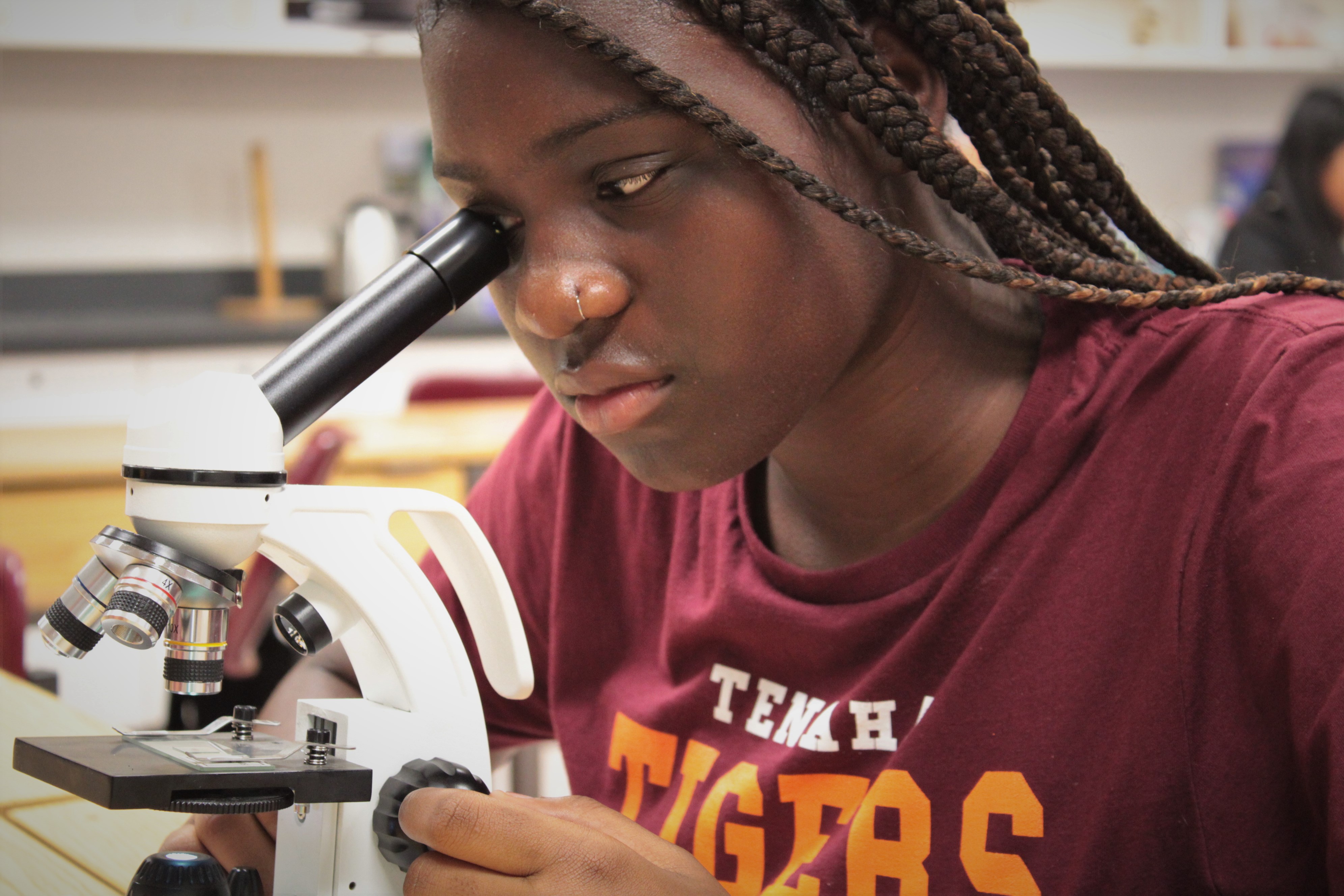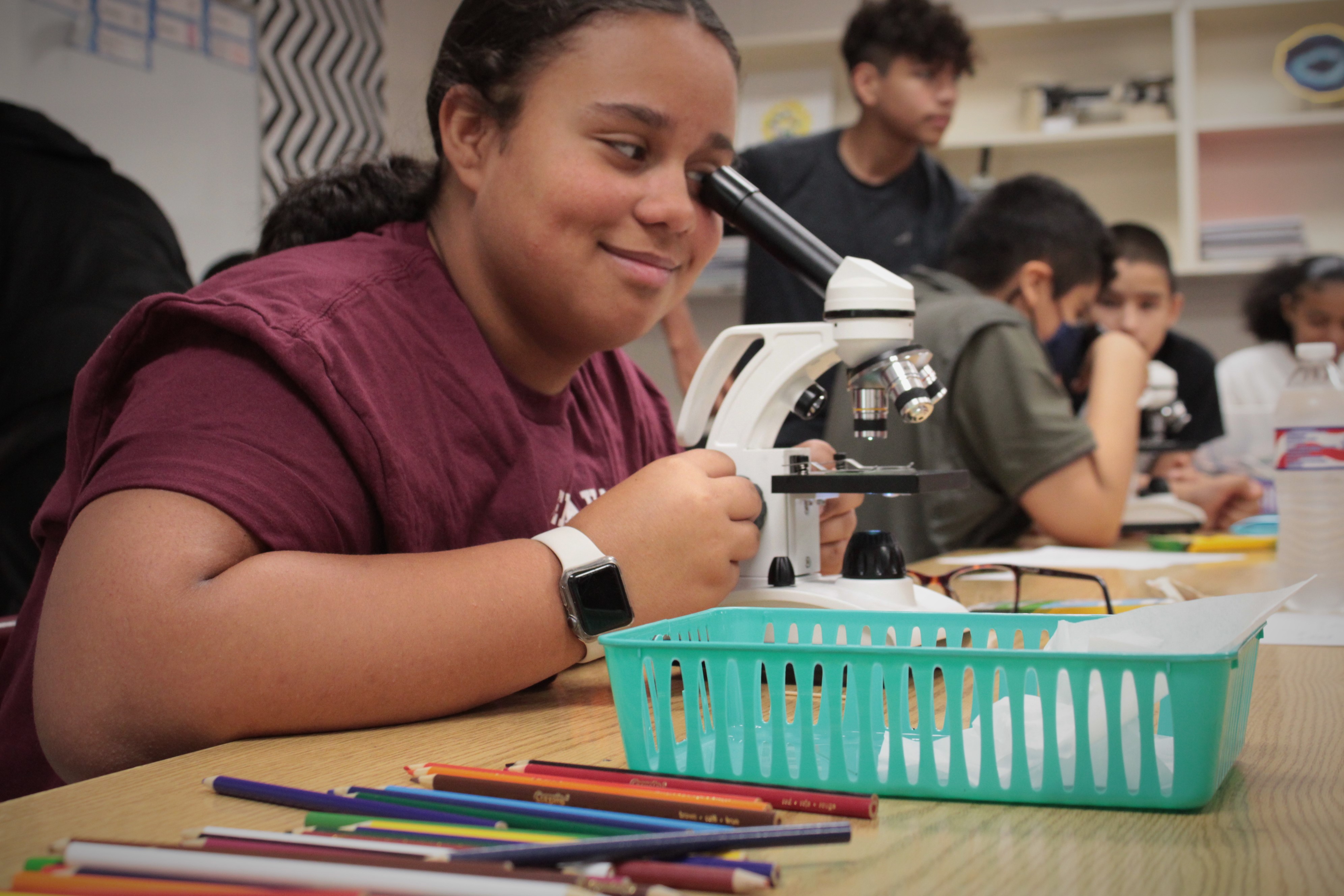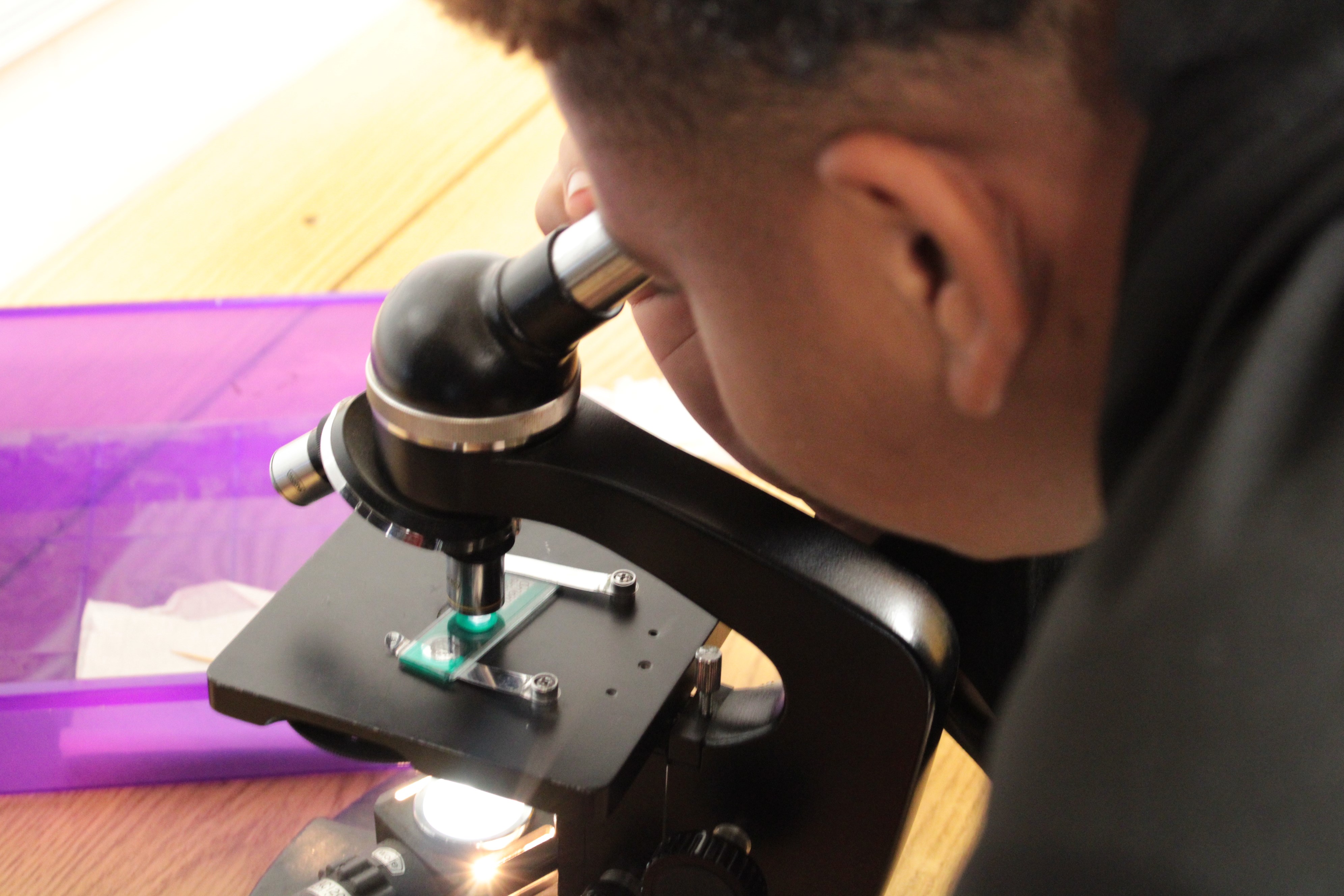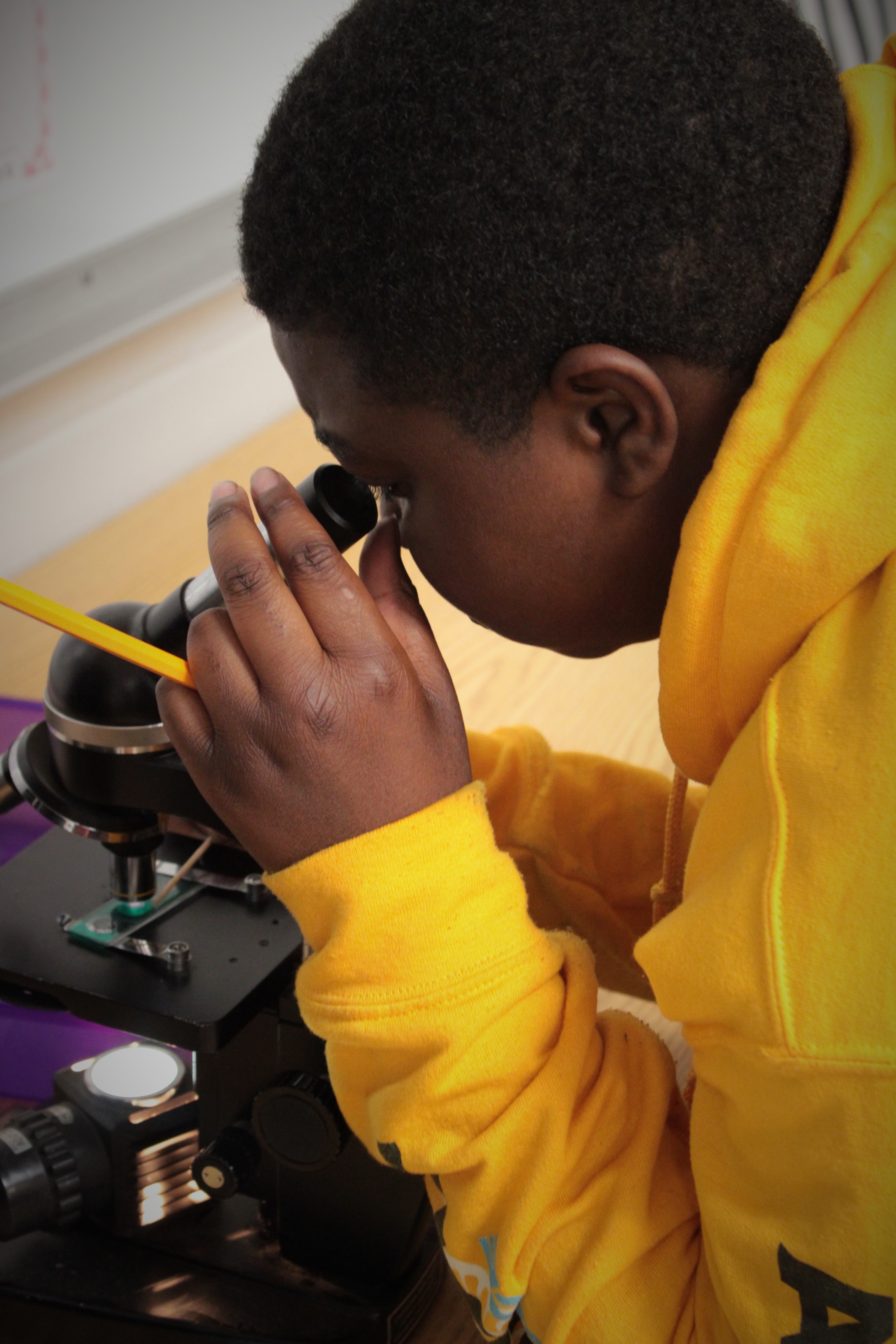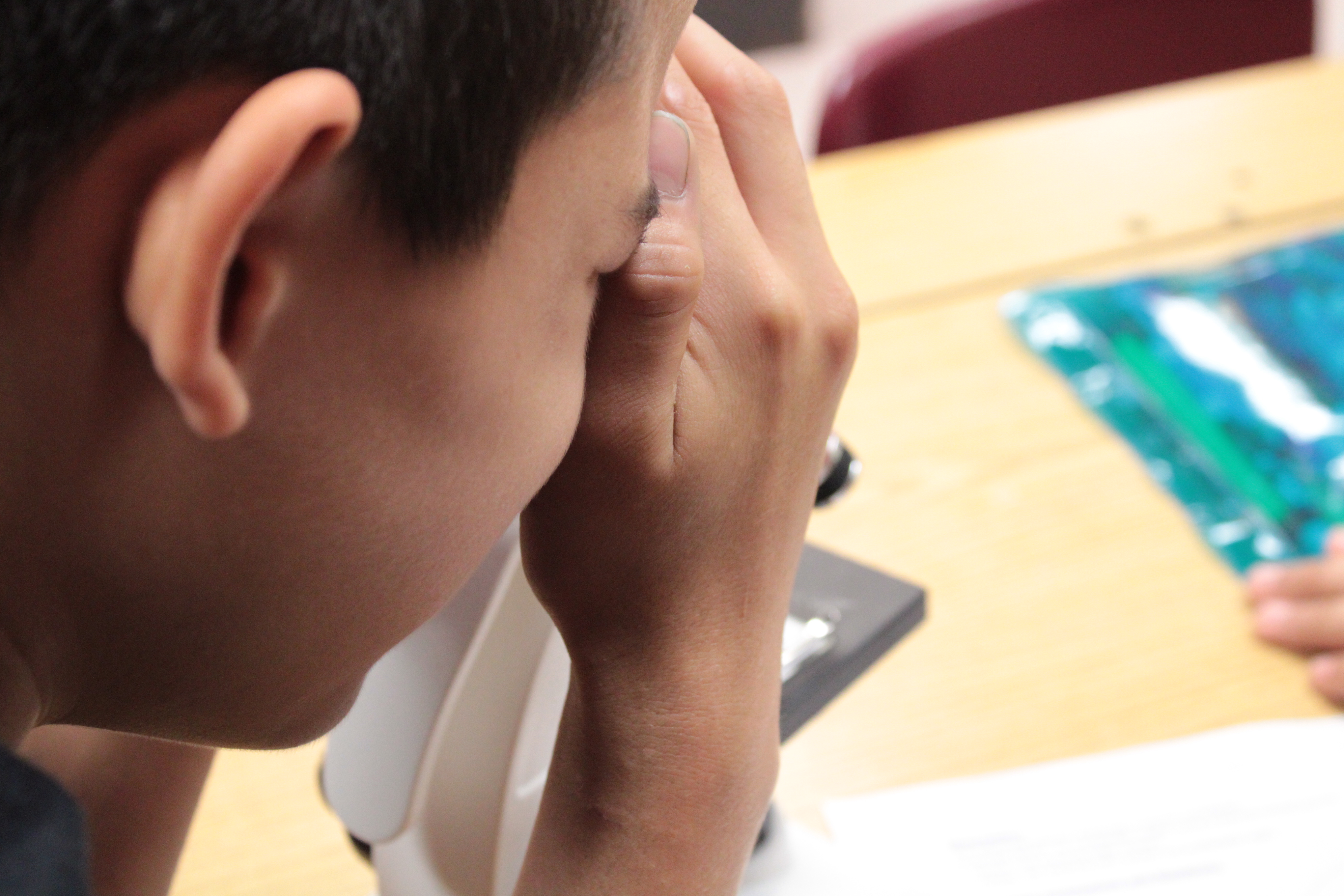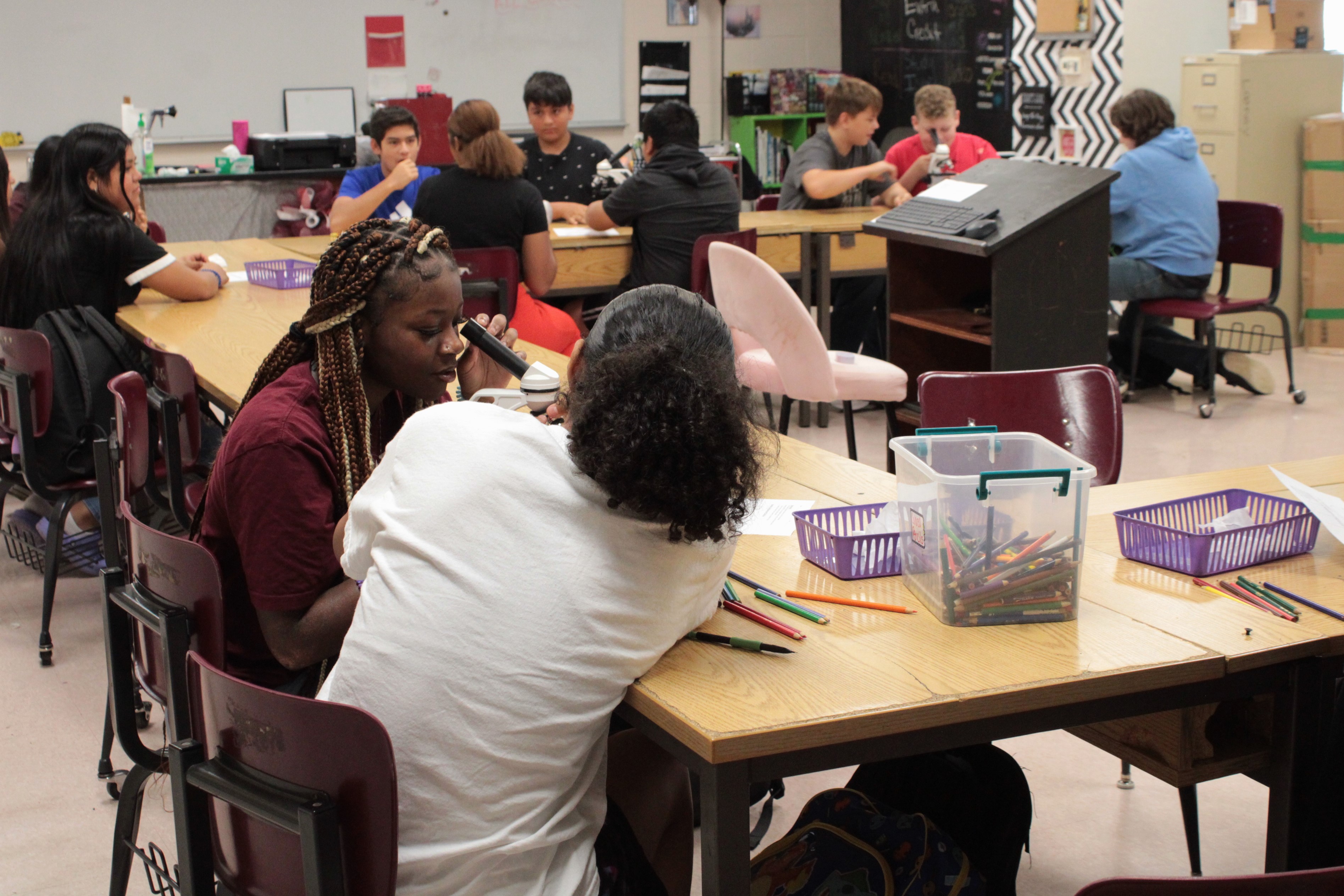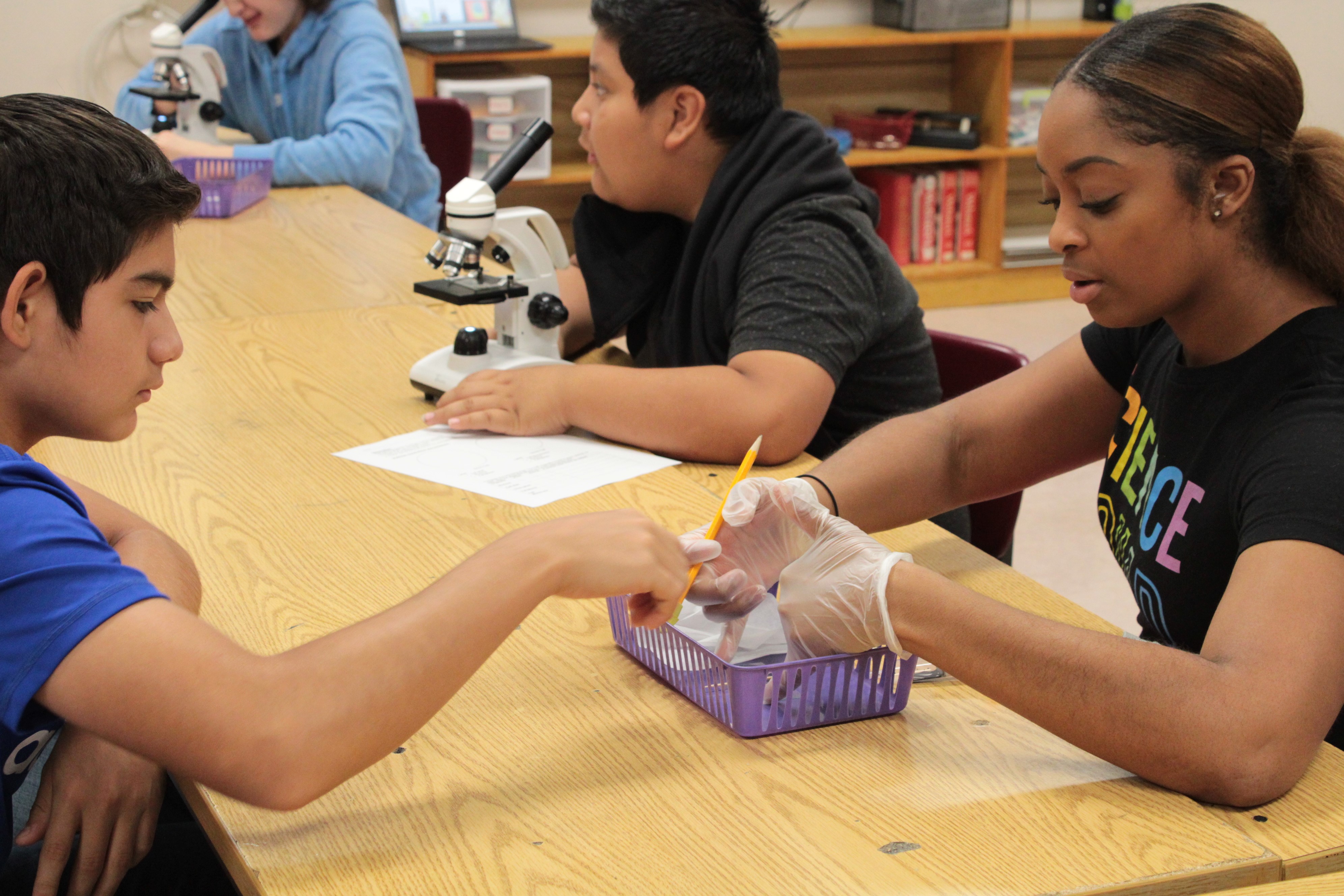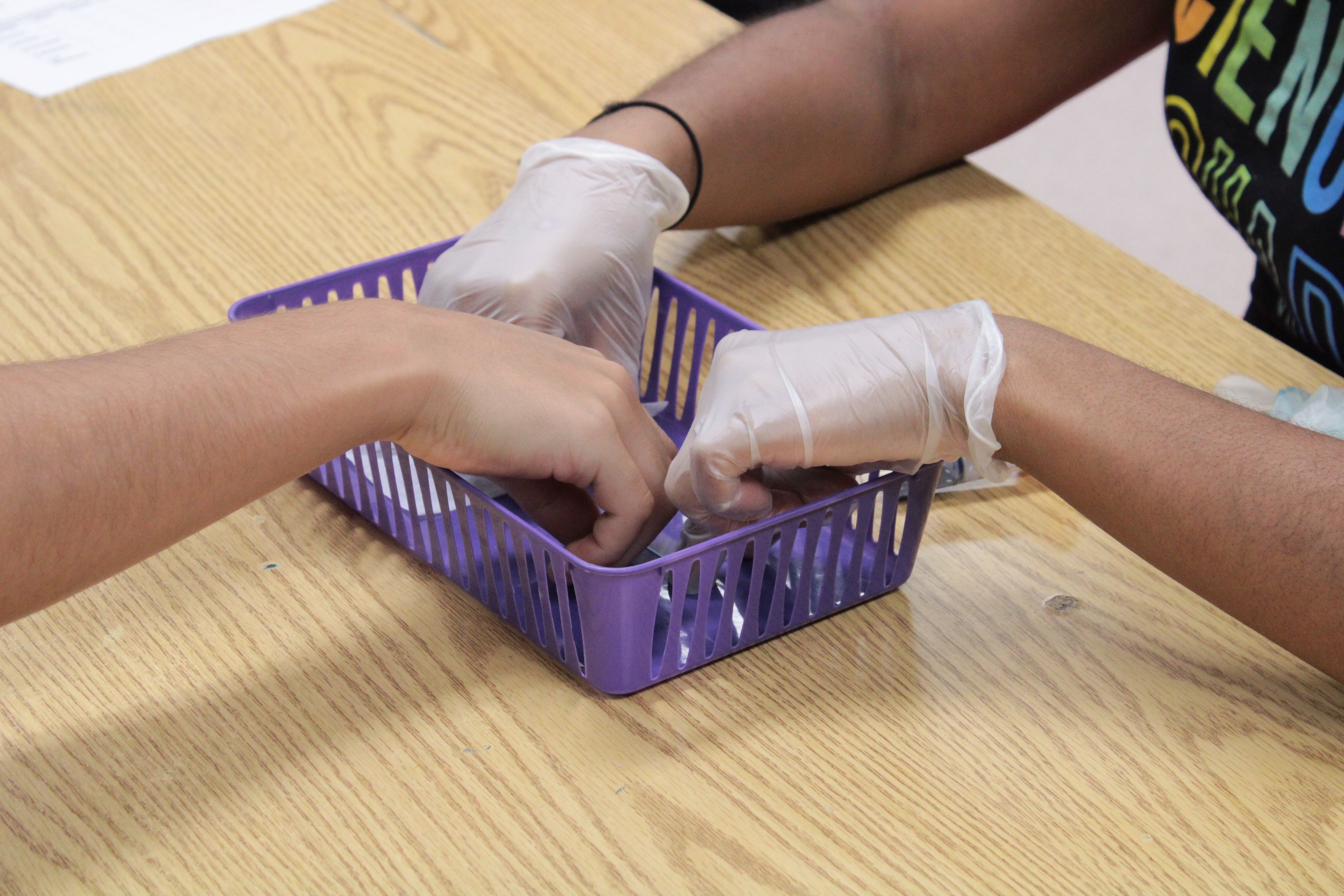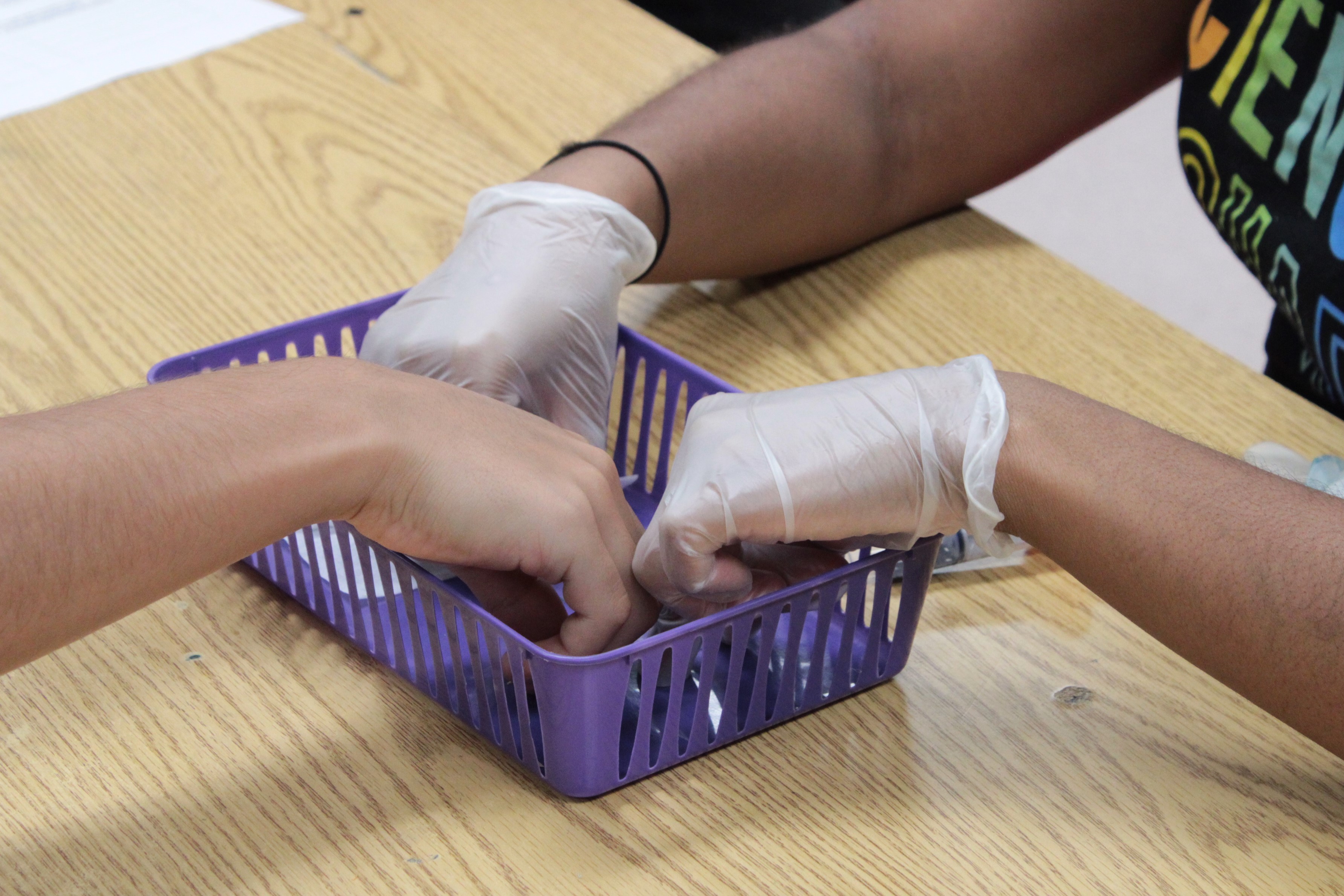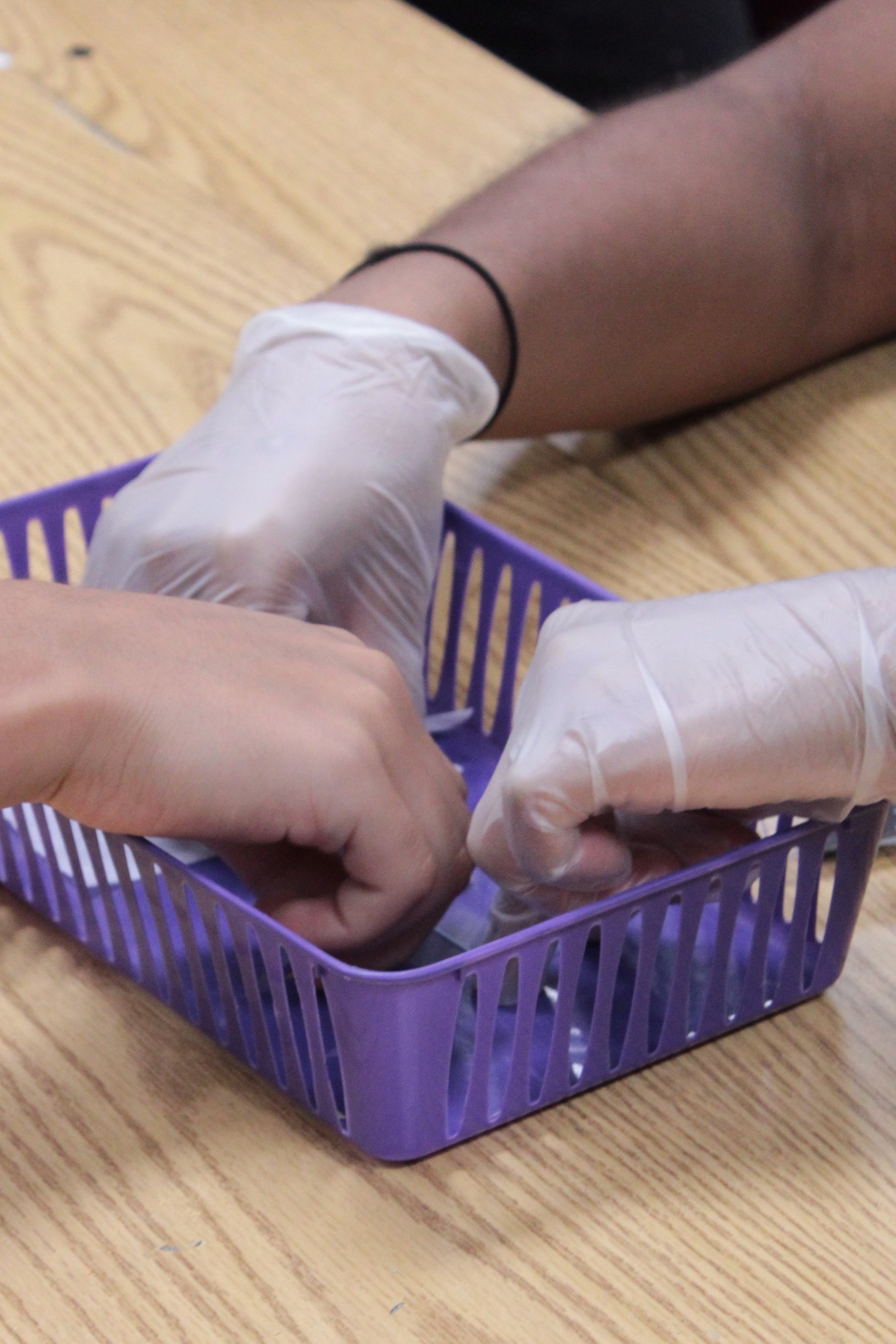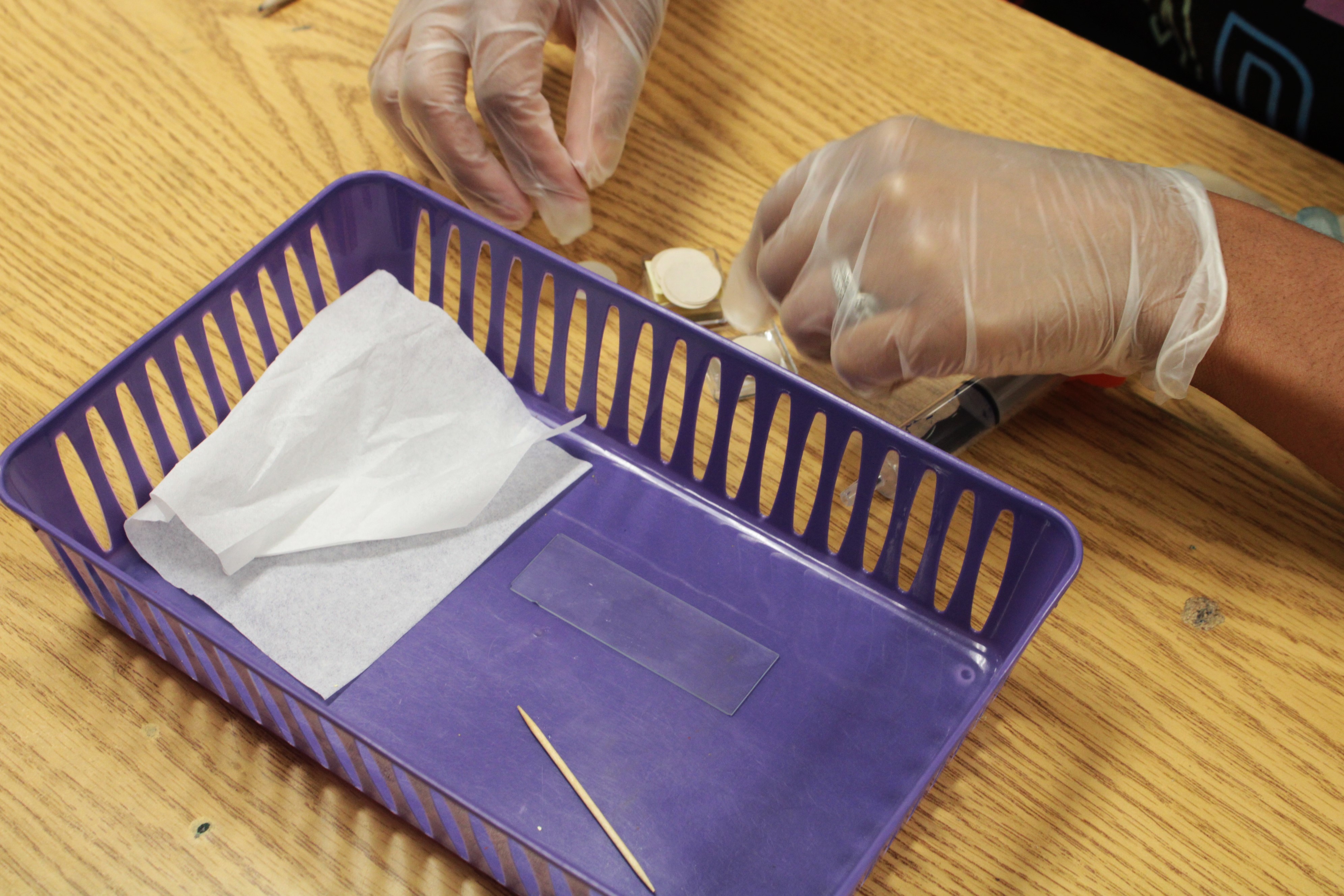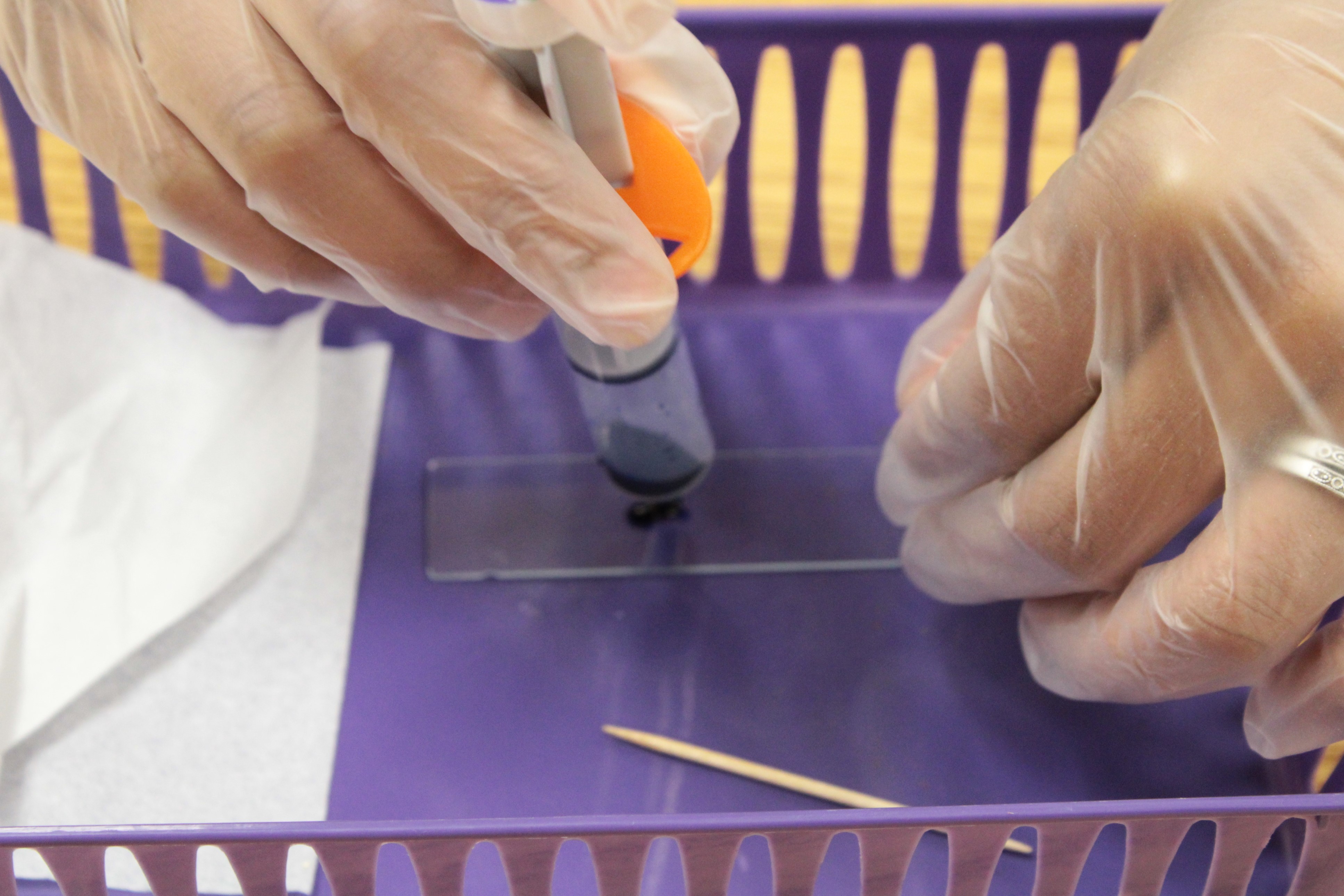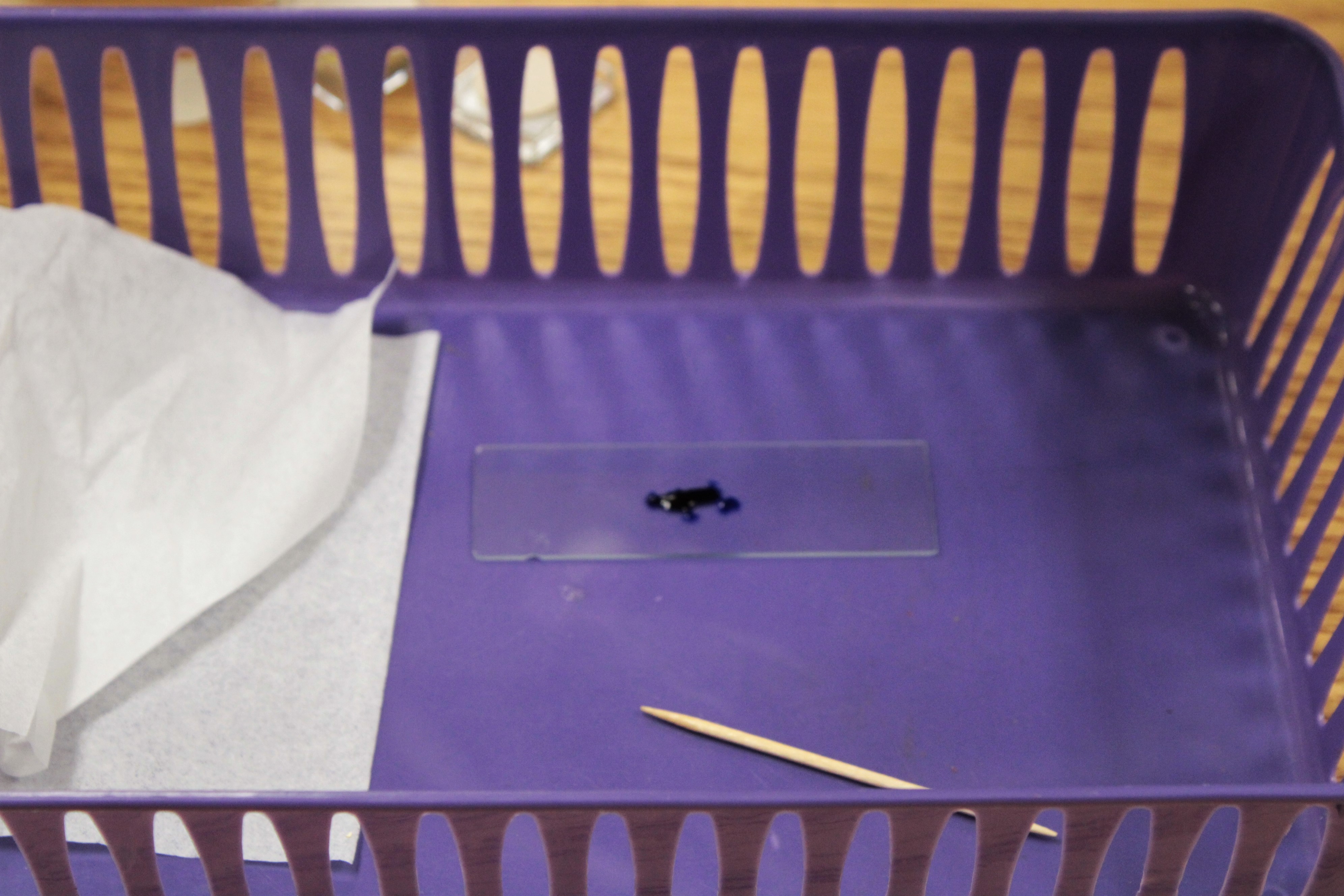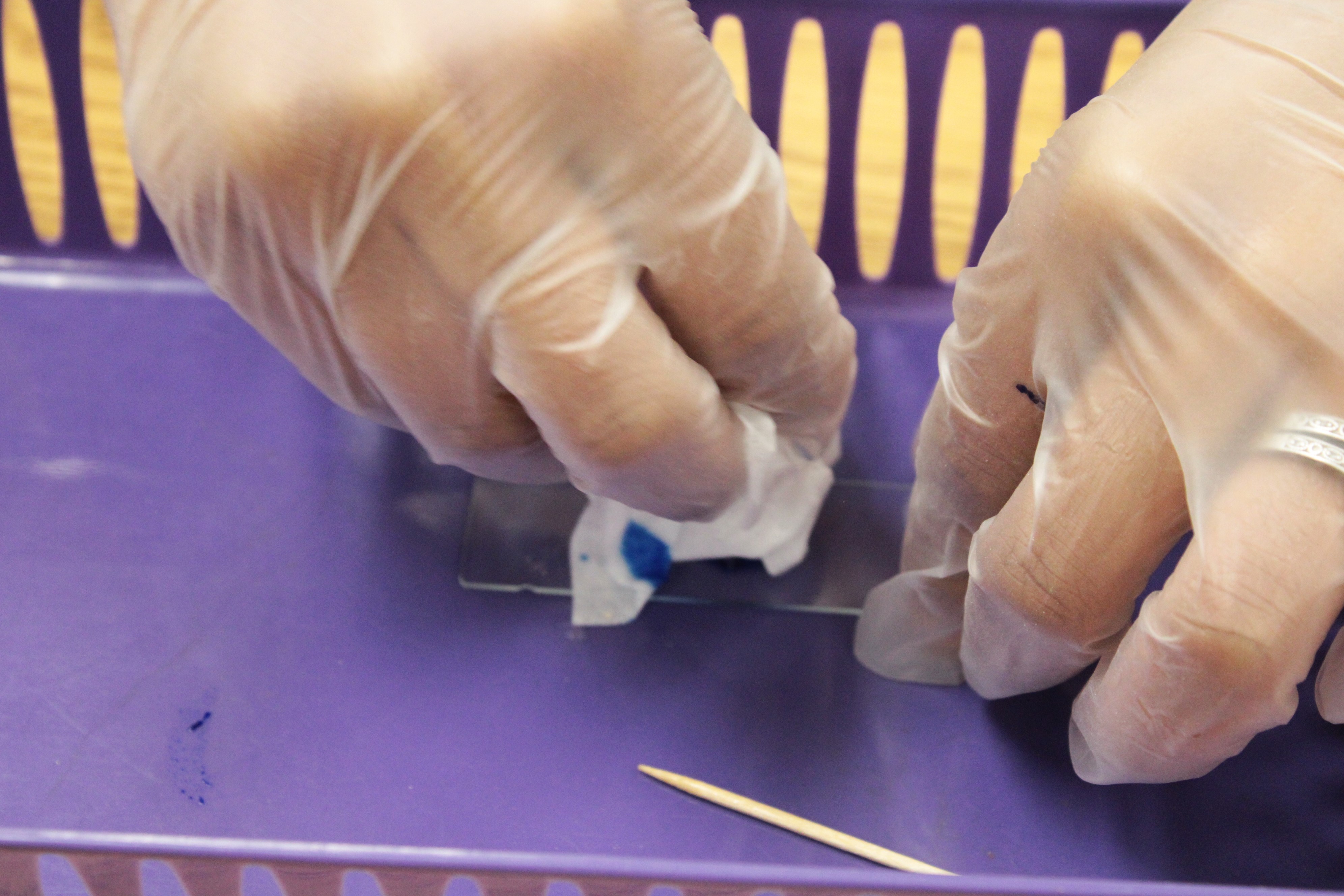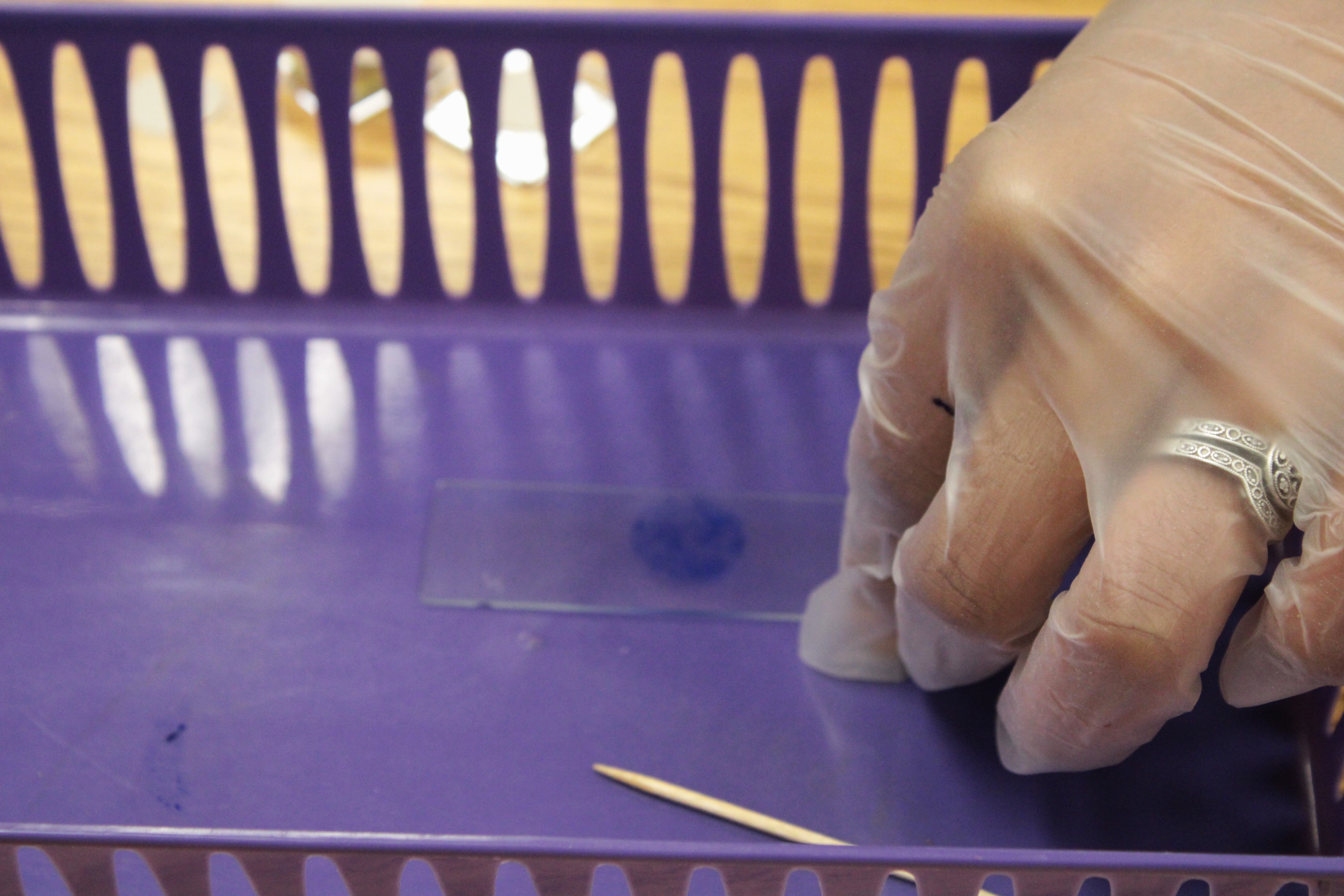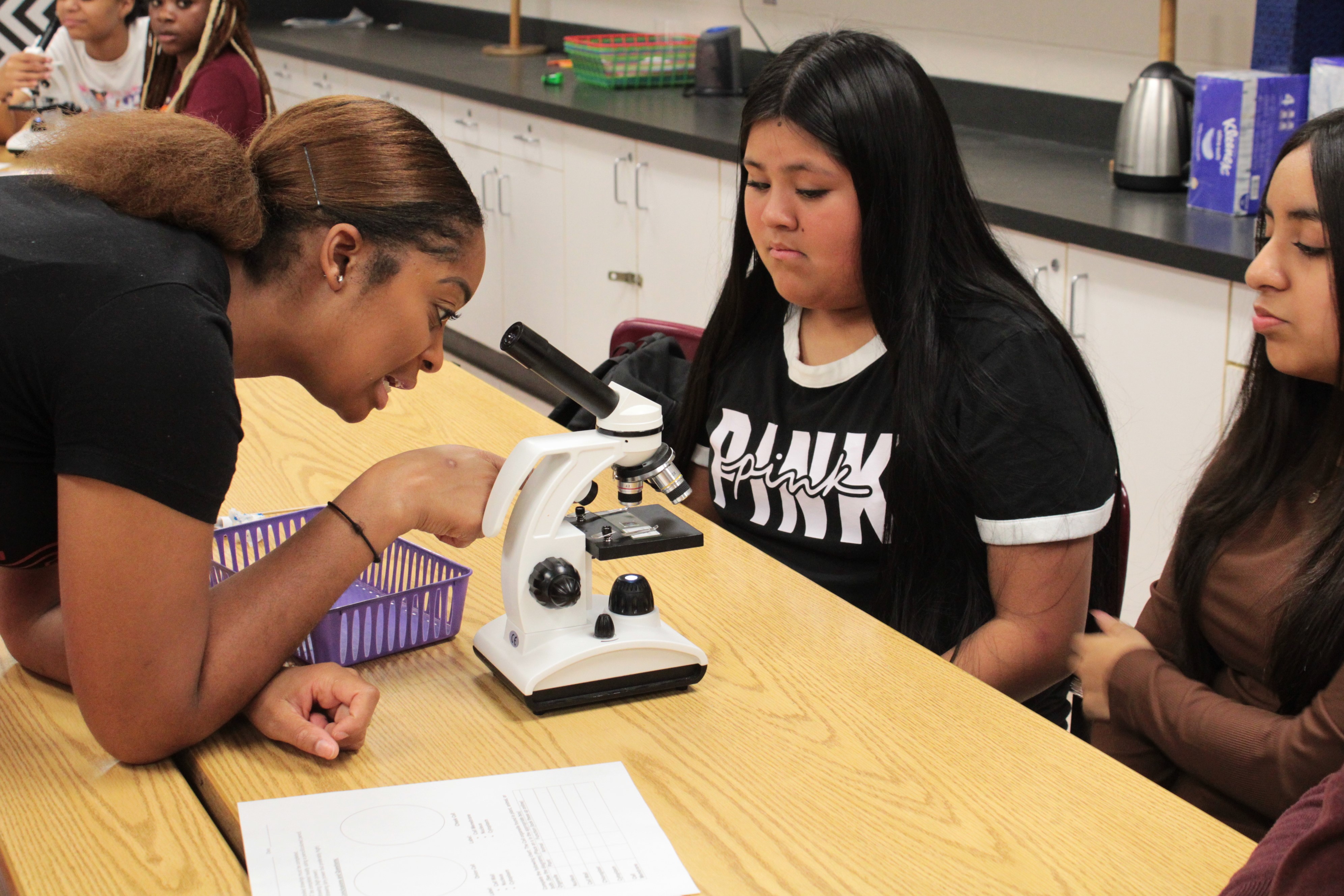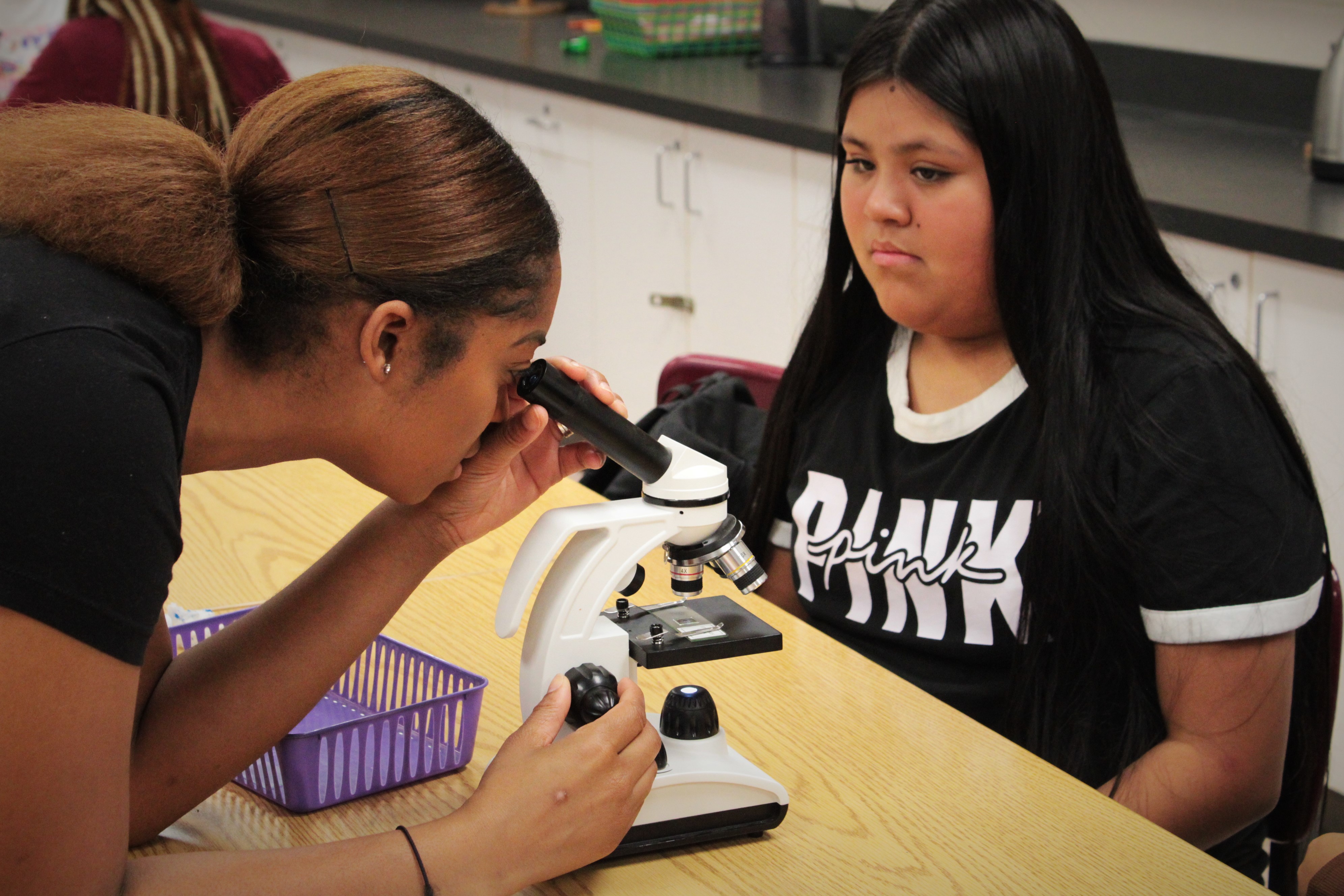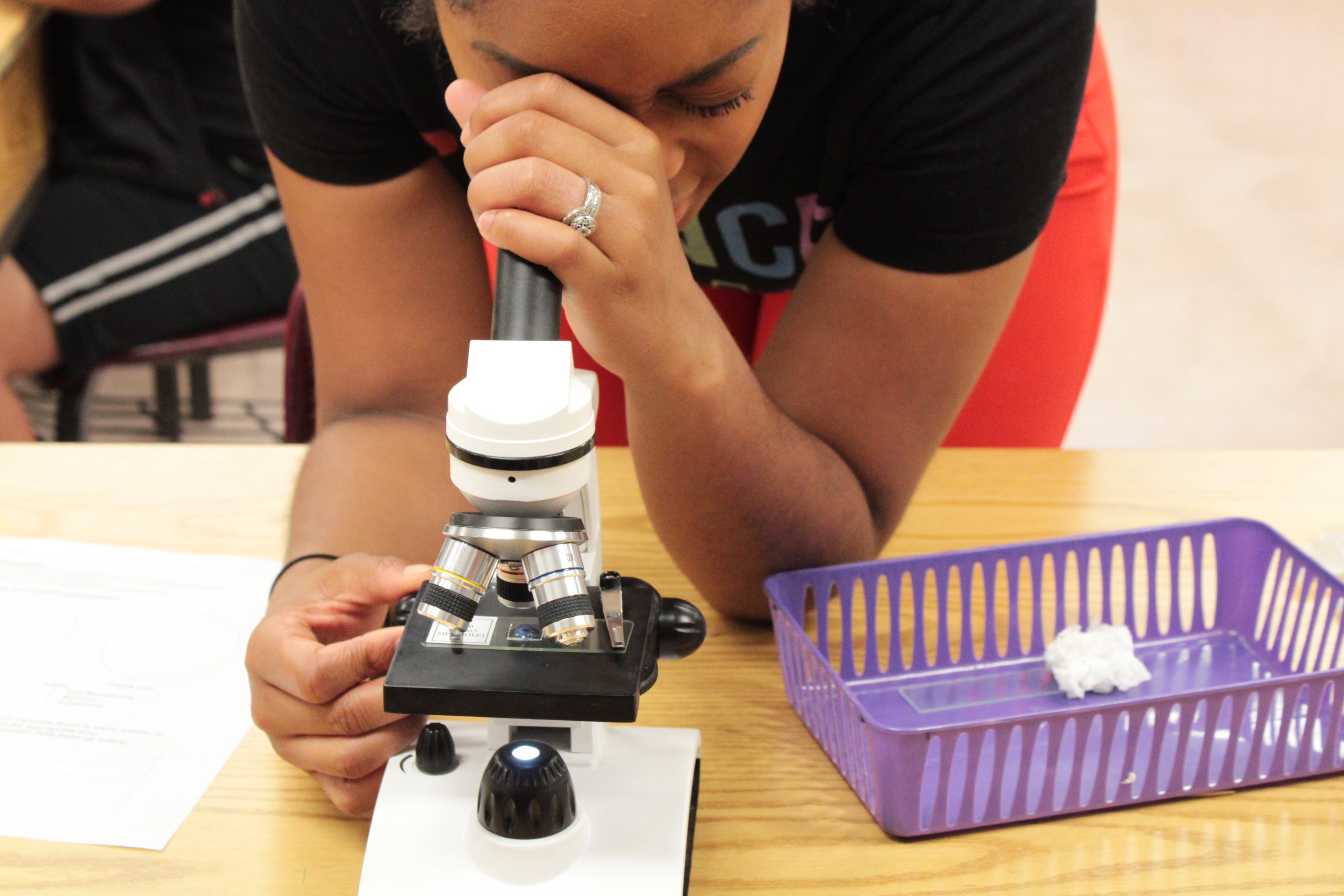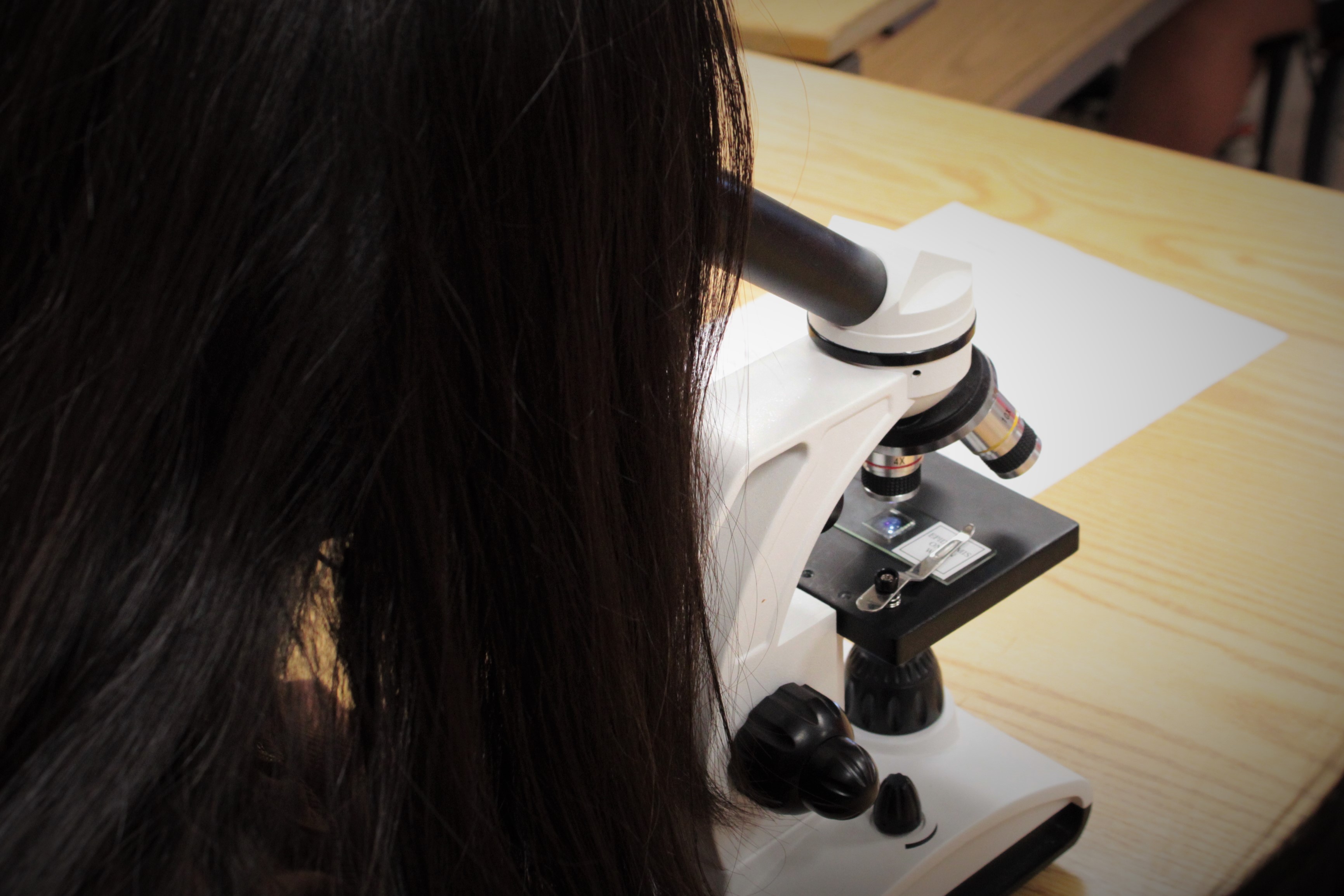 Chemistry - Mrs. Leigeber
The students had to research non-newtonian fluids and polymers. They then found two recipes for slime. Over the course of a week, they made two samples of slime and are finishing a presentation on their slime recipes.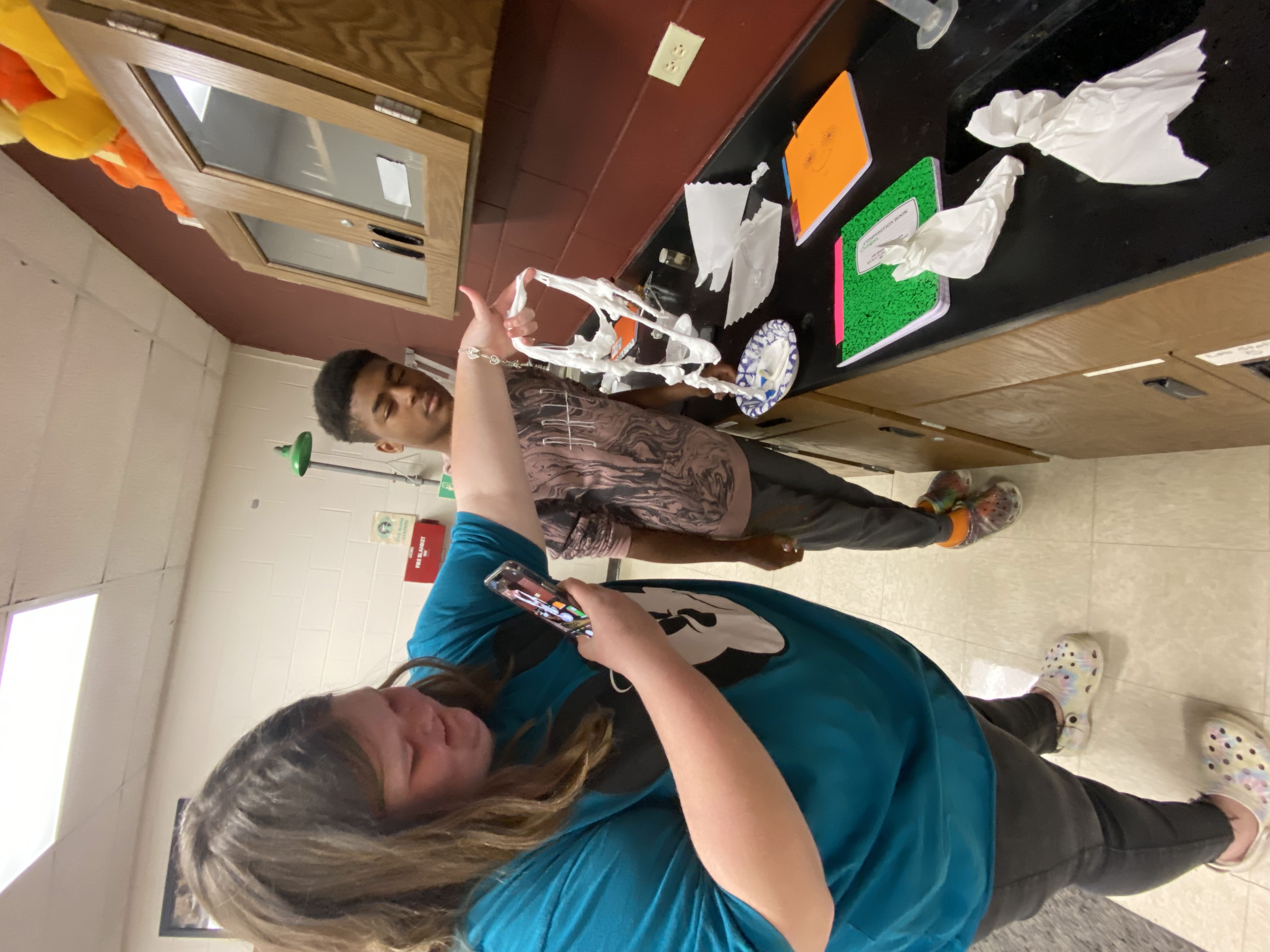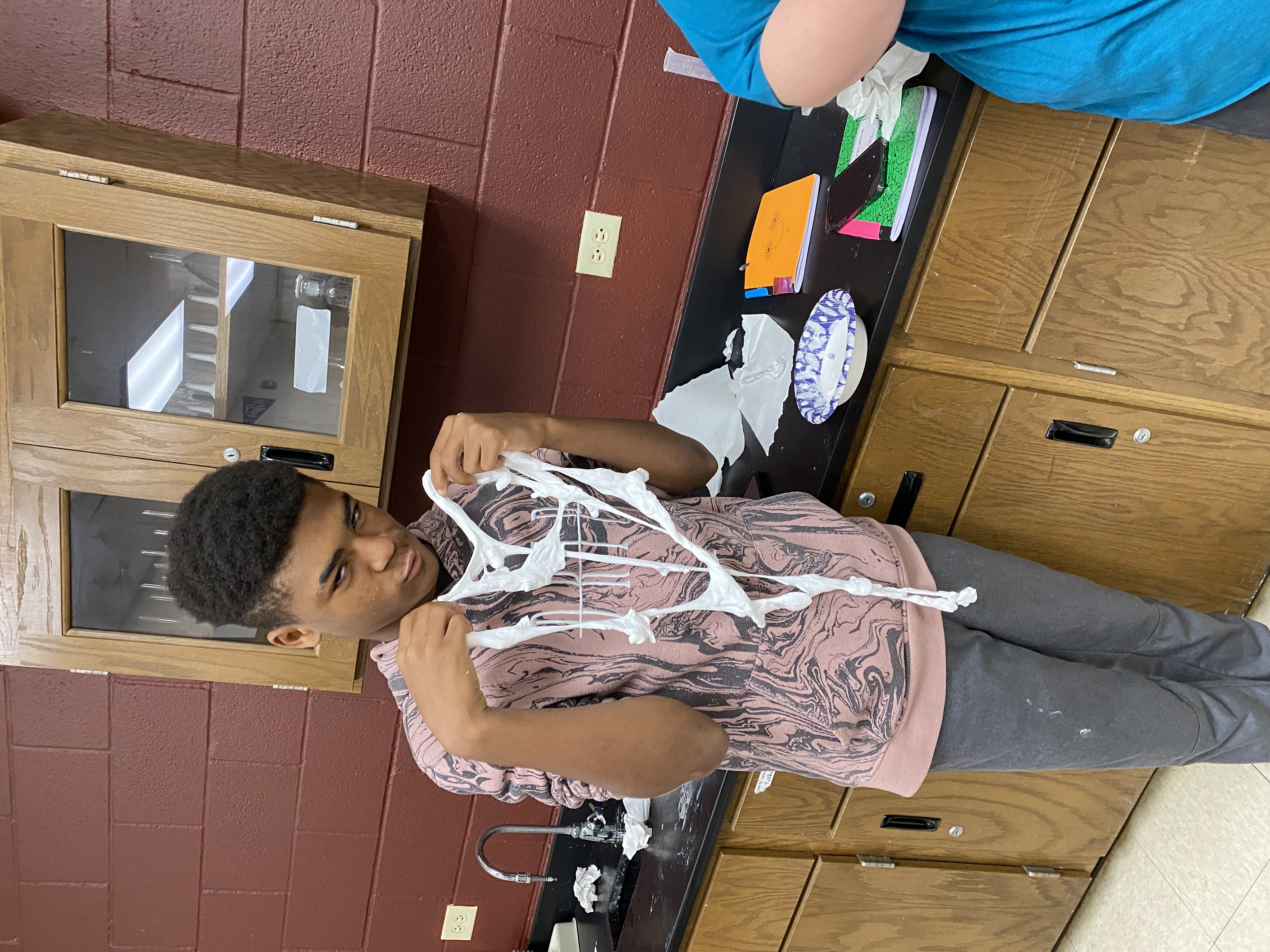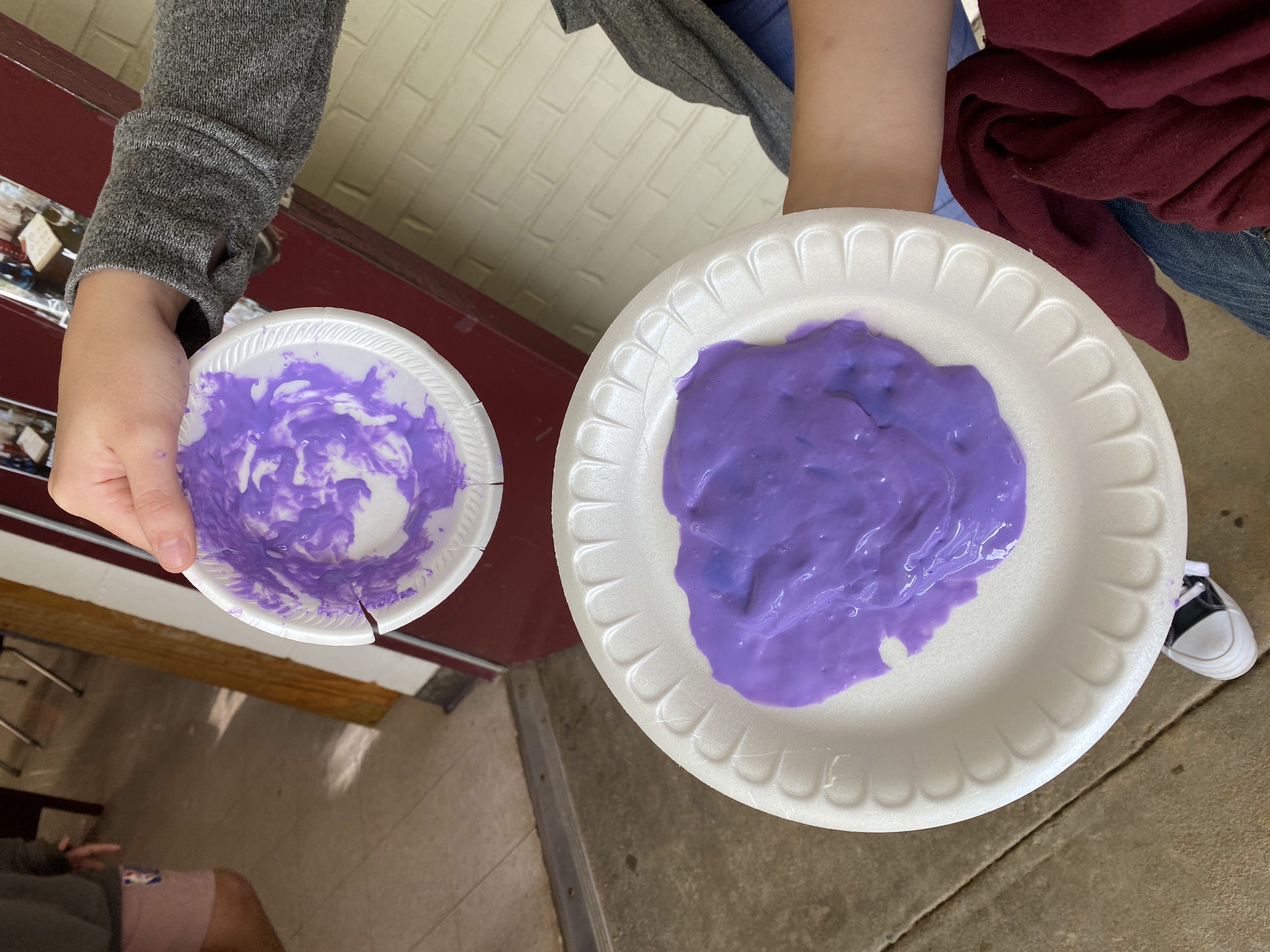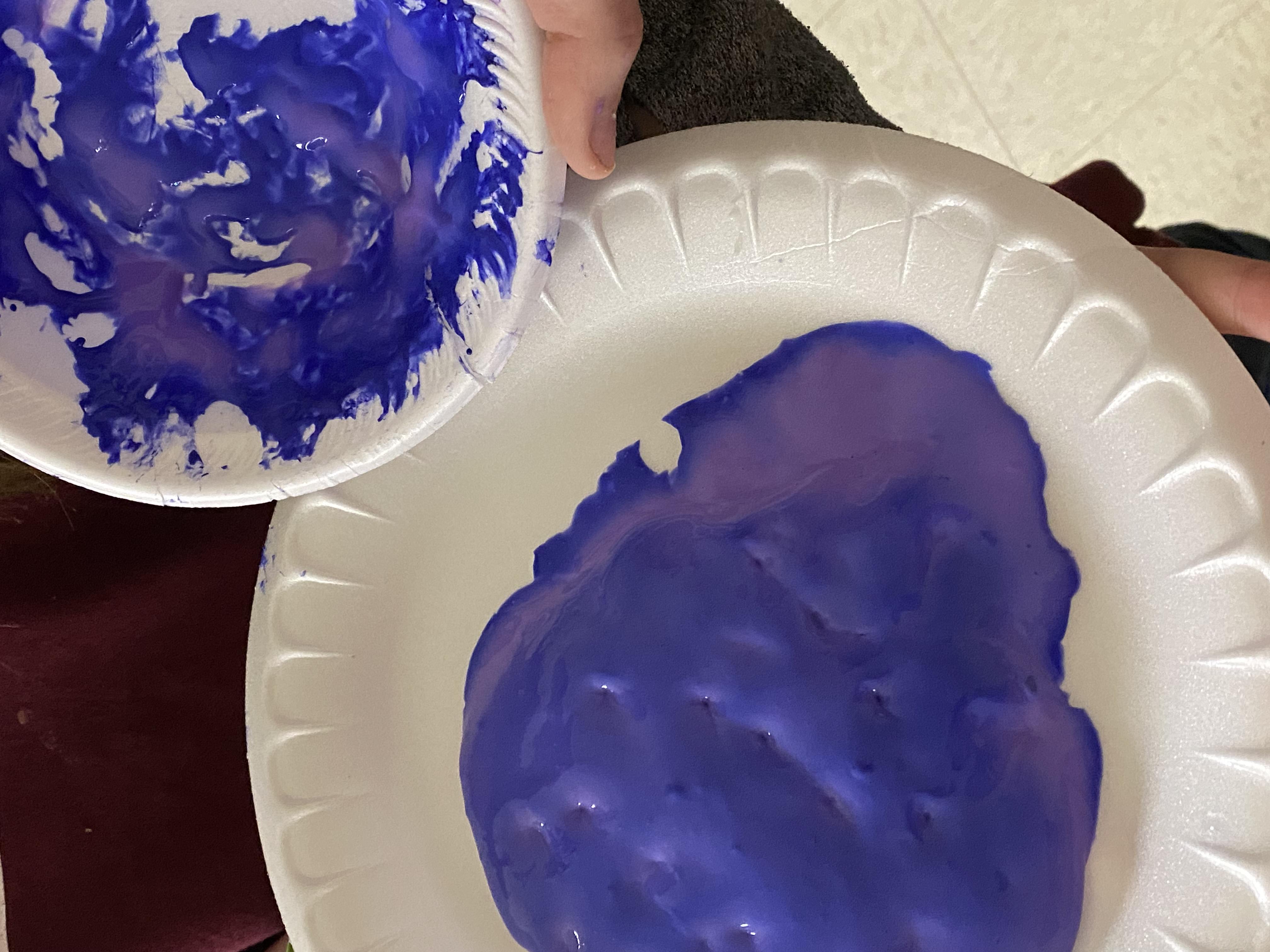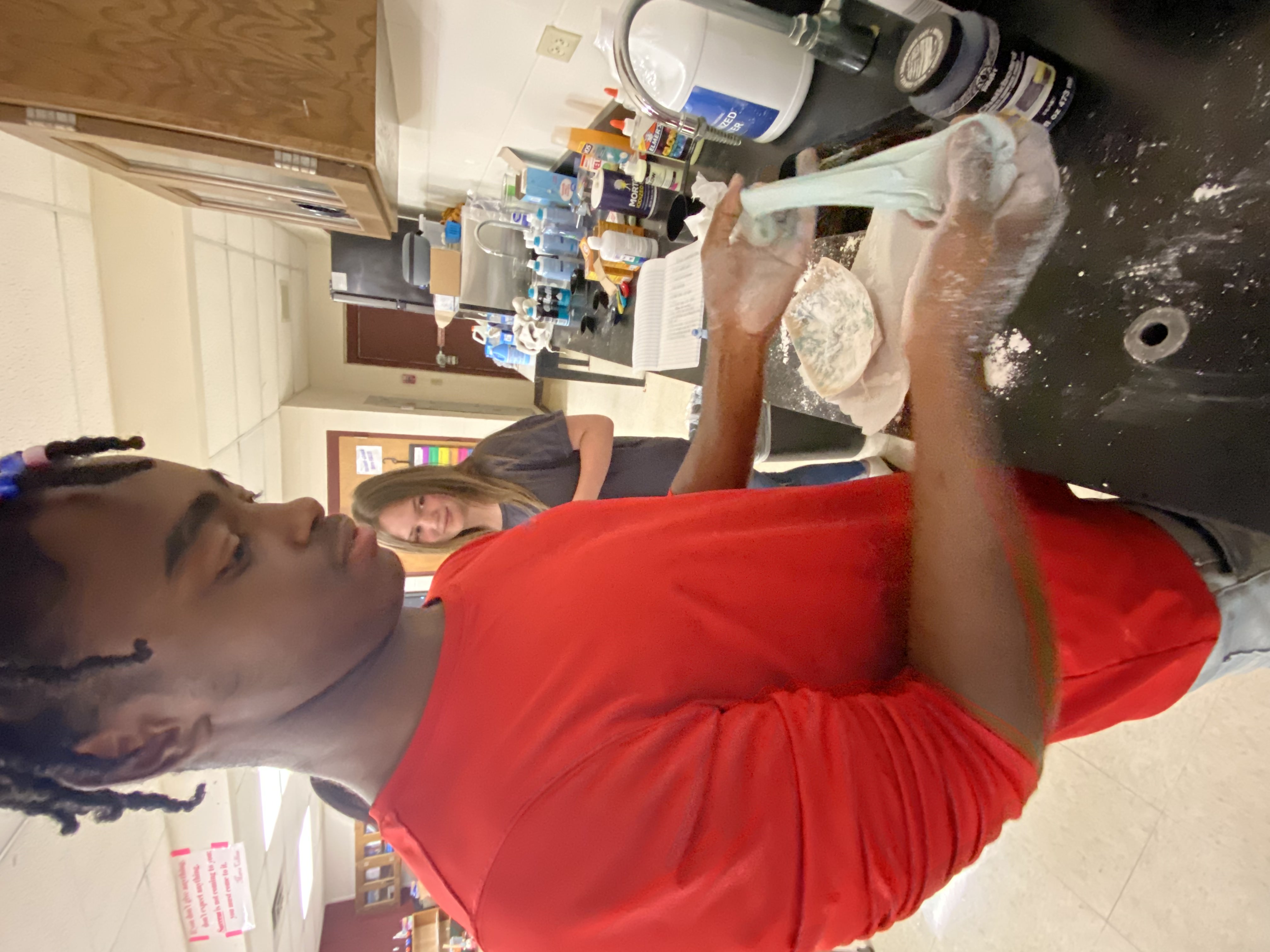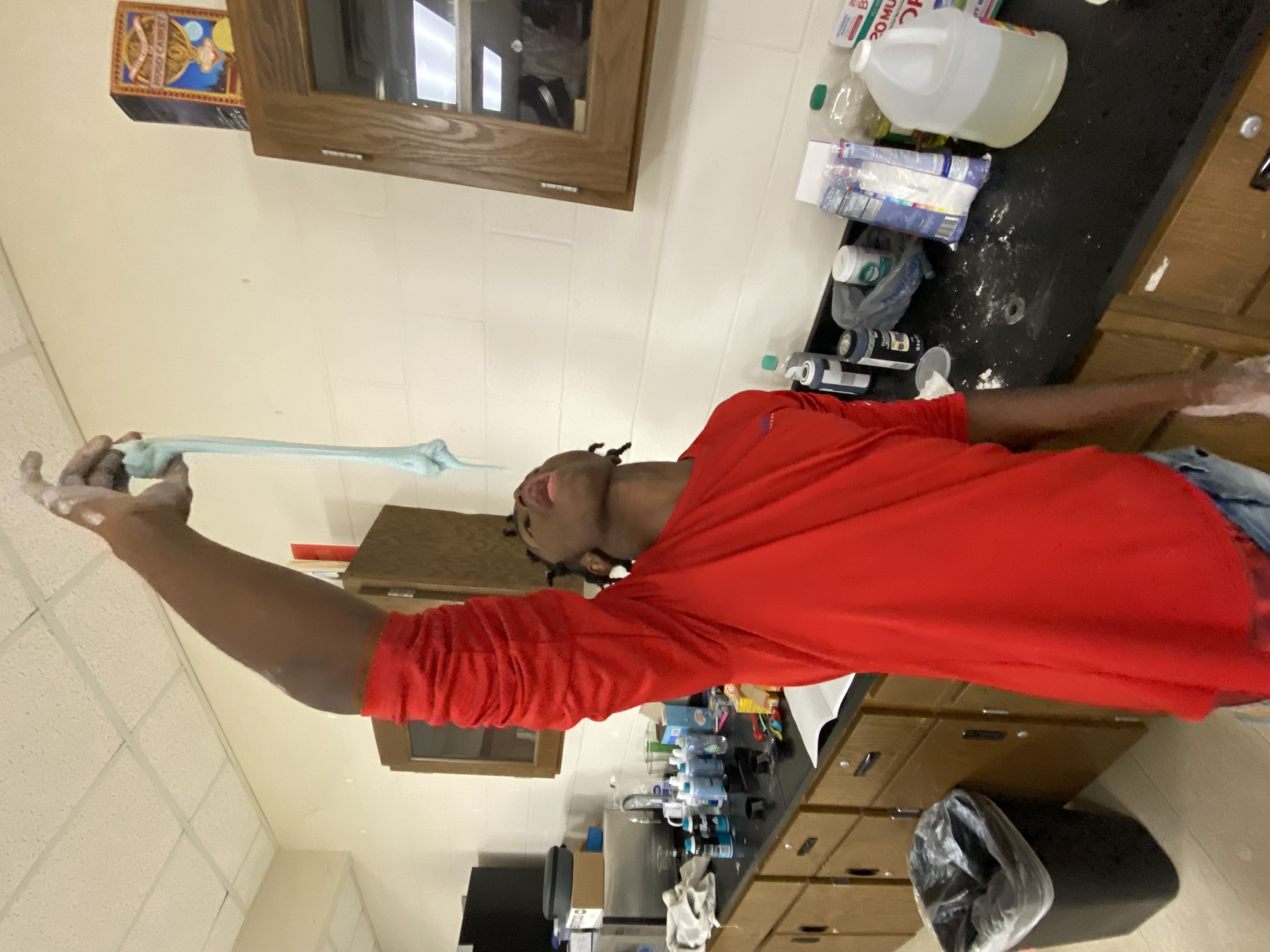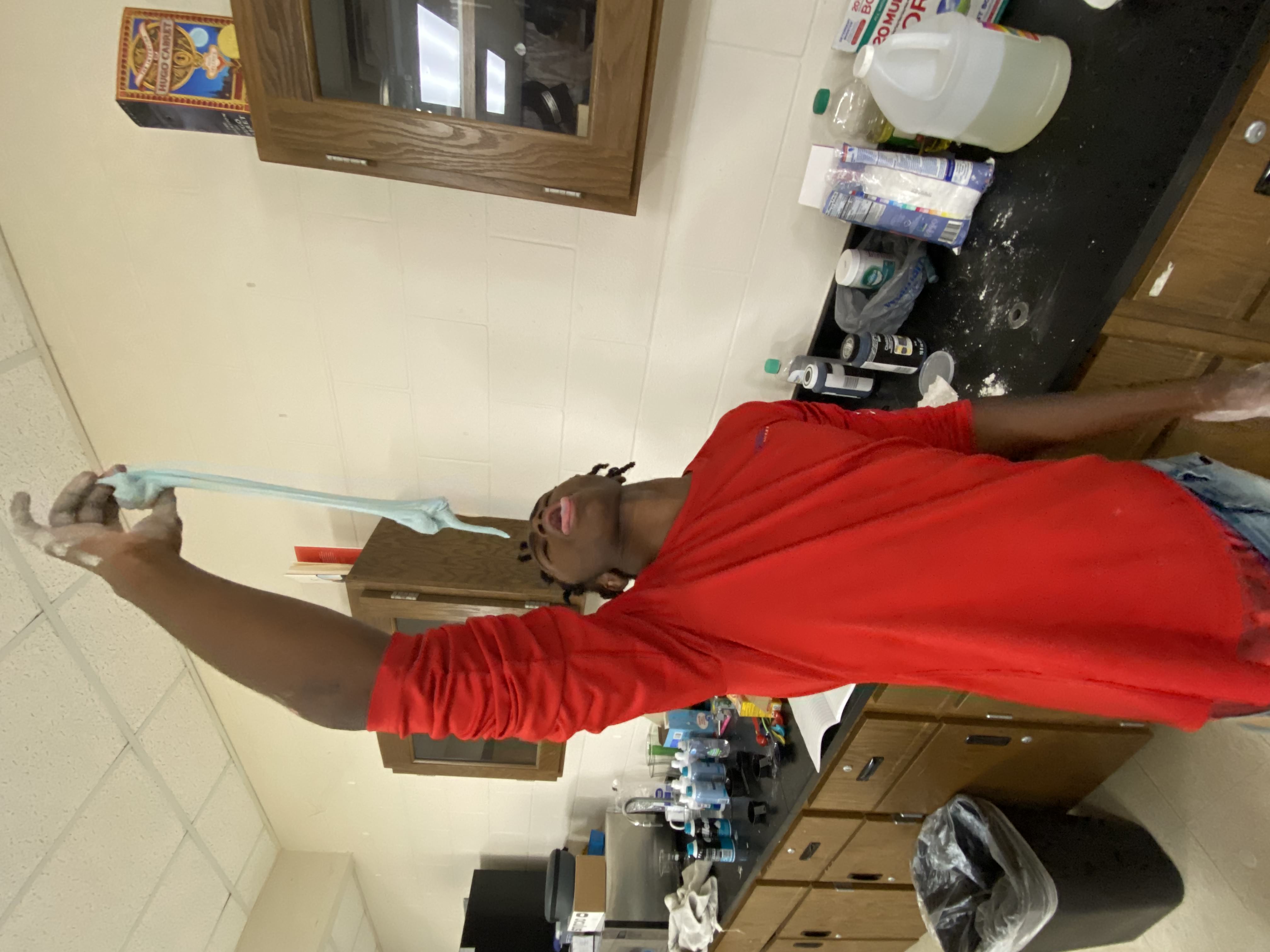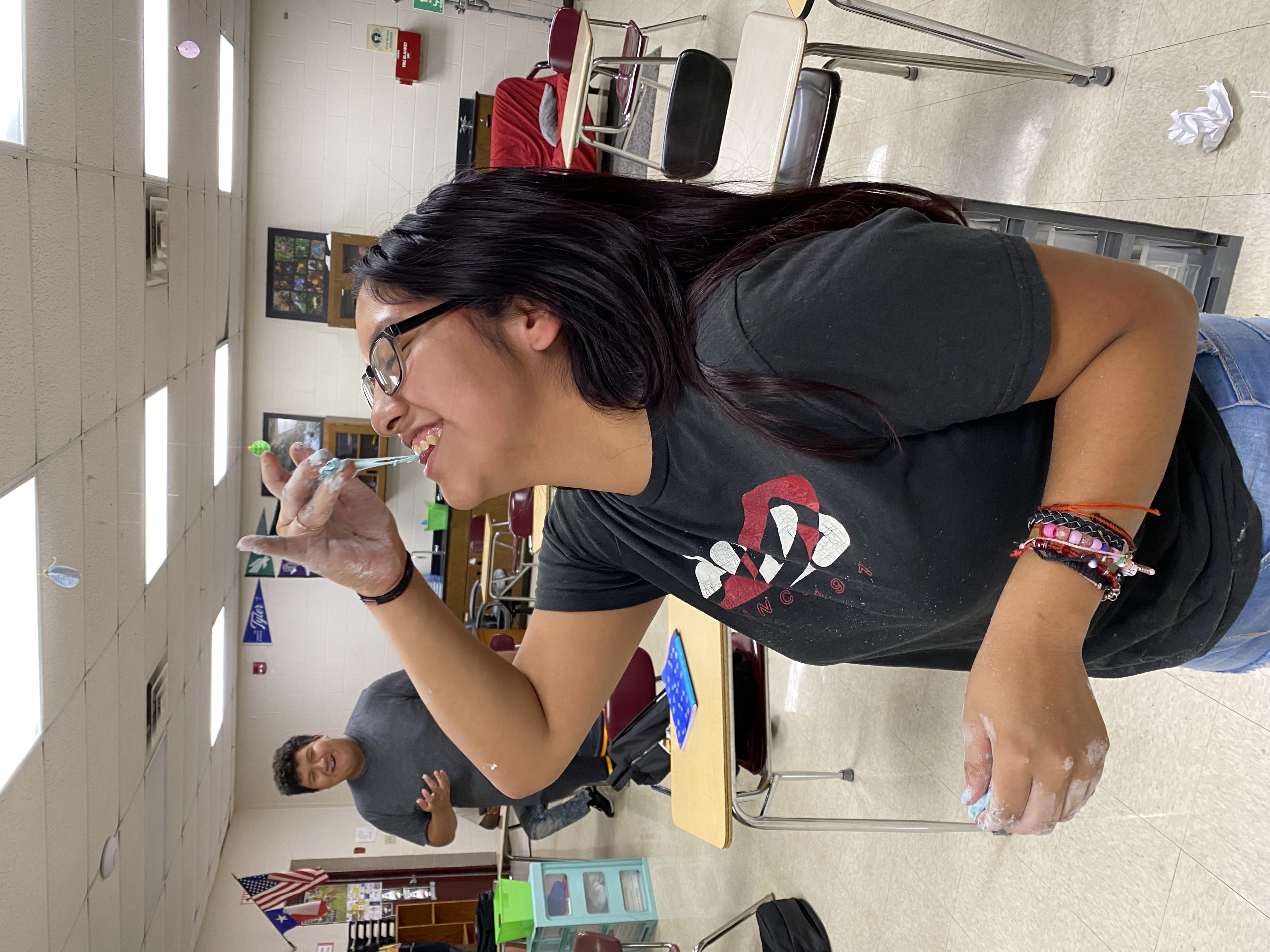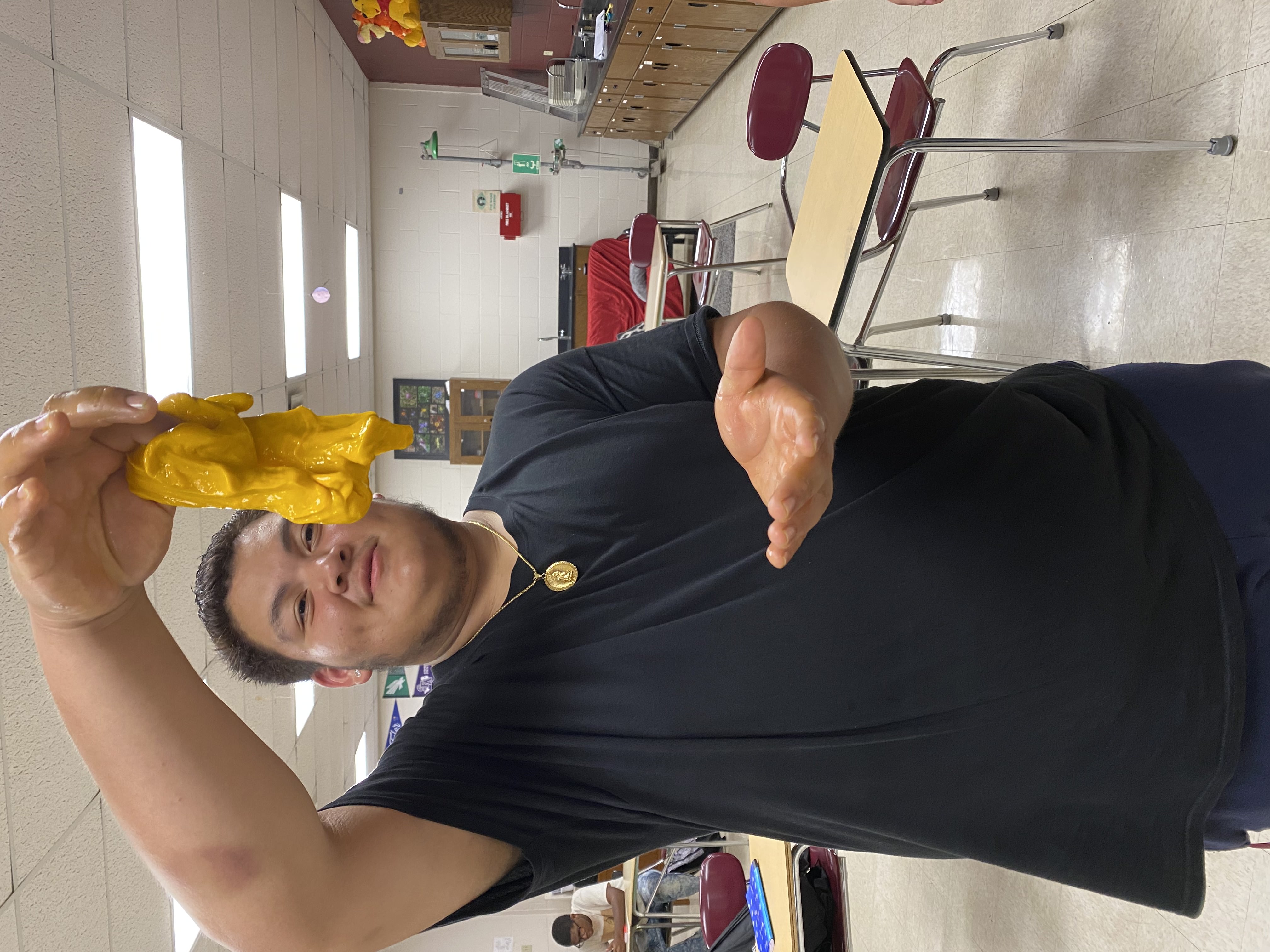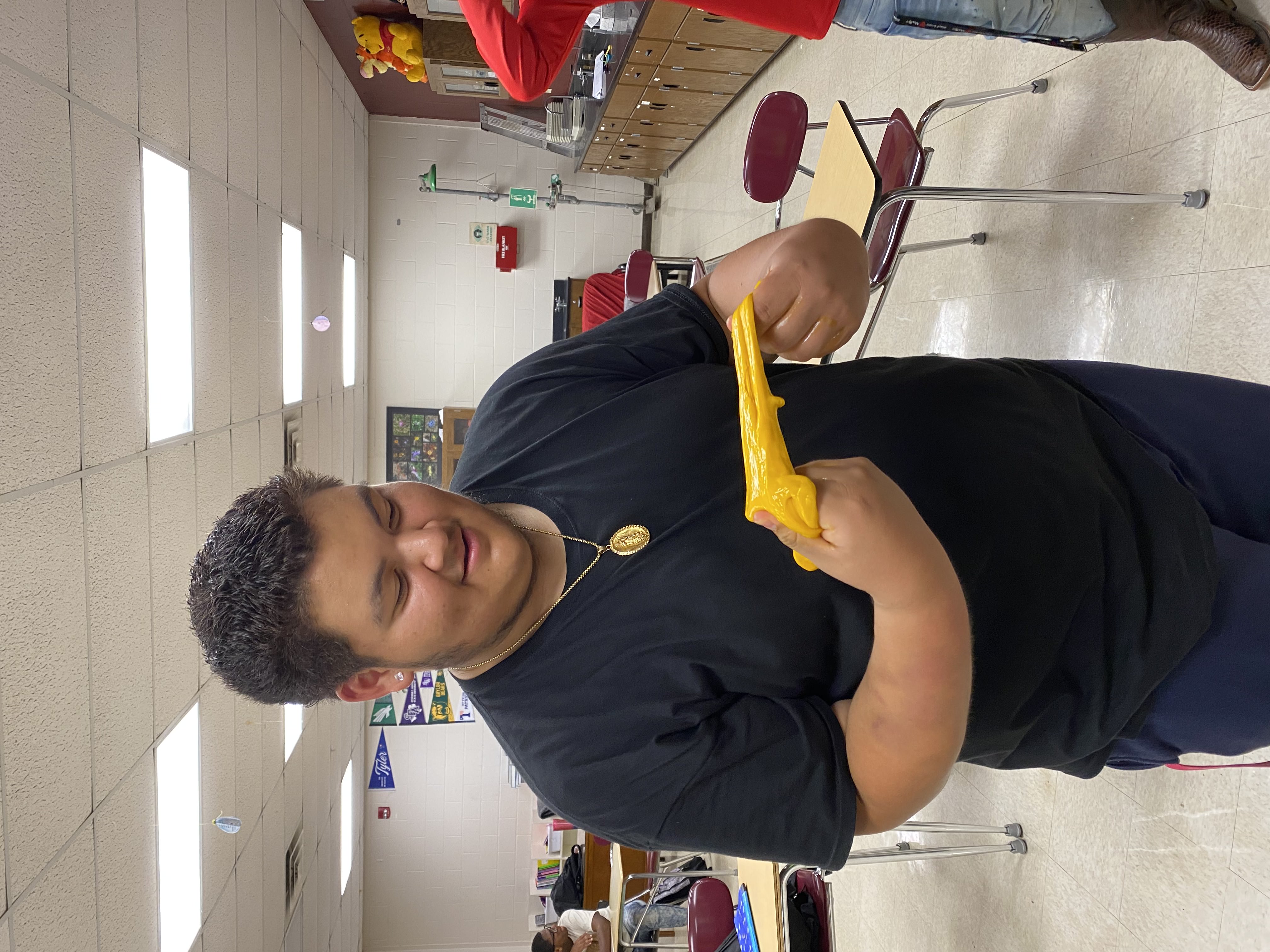 Introduction to the Ryze Tello Drone and the Zephyr Flight Simulator - Mrs. Huckabee & Coach DePriest
Students in the Part 107 Remote Drone Pilot course were introduced to their first hands-on training with the Ryze Tello, as well as, logging flight time on their computer simulated flight software, Zephyr.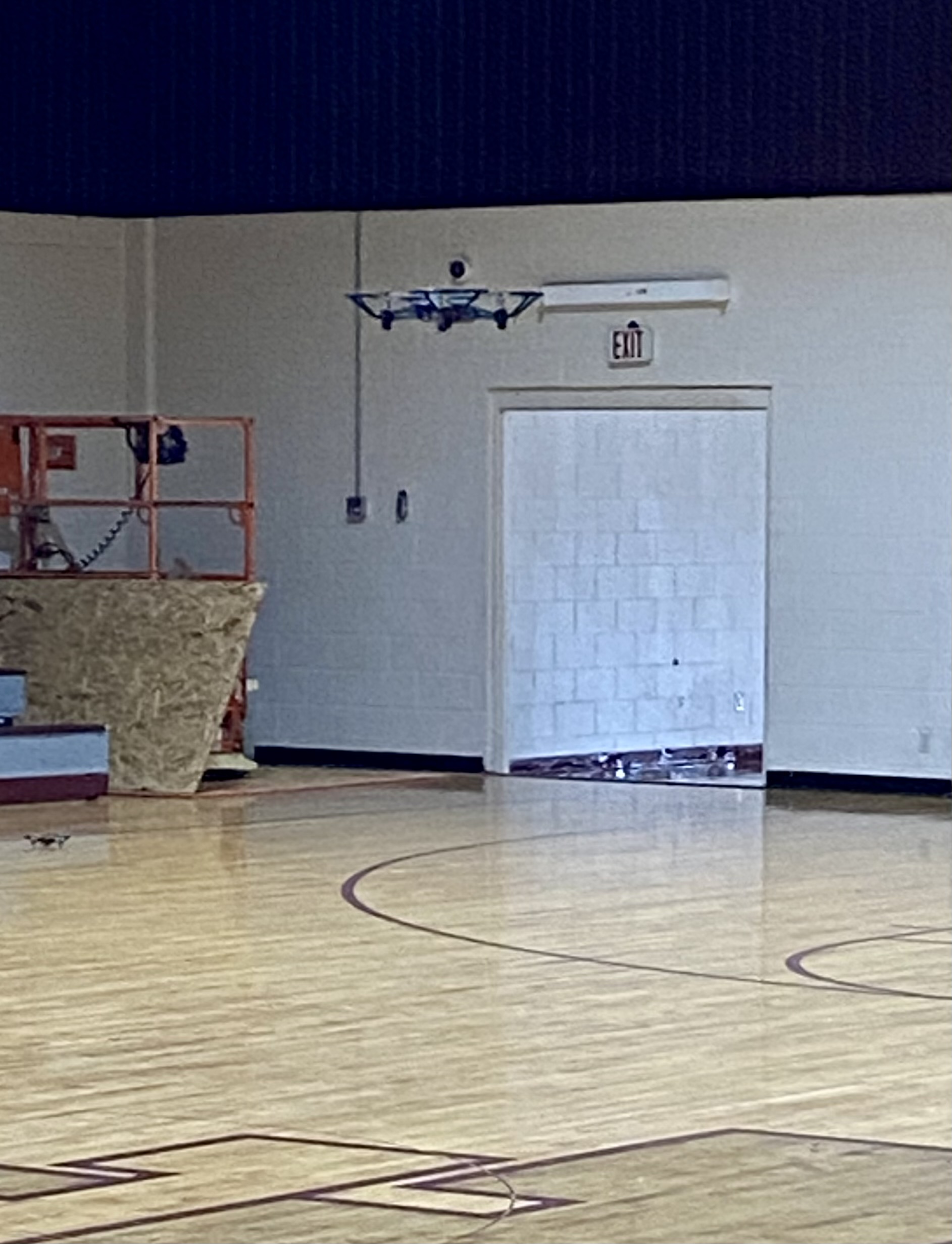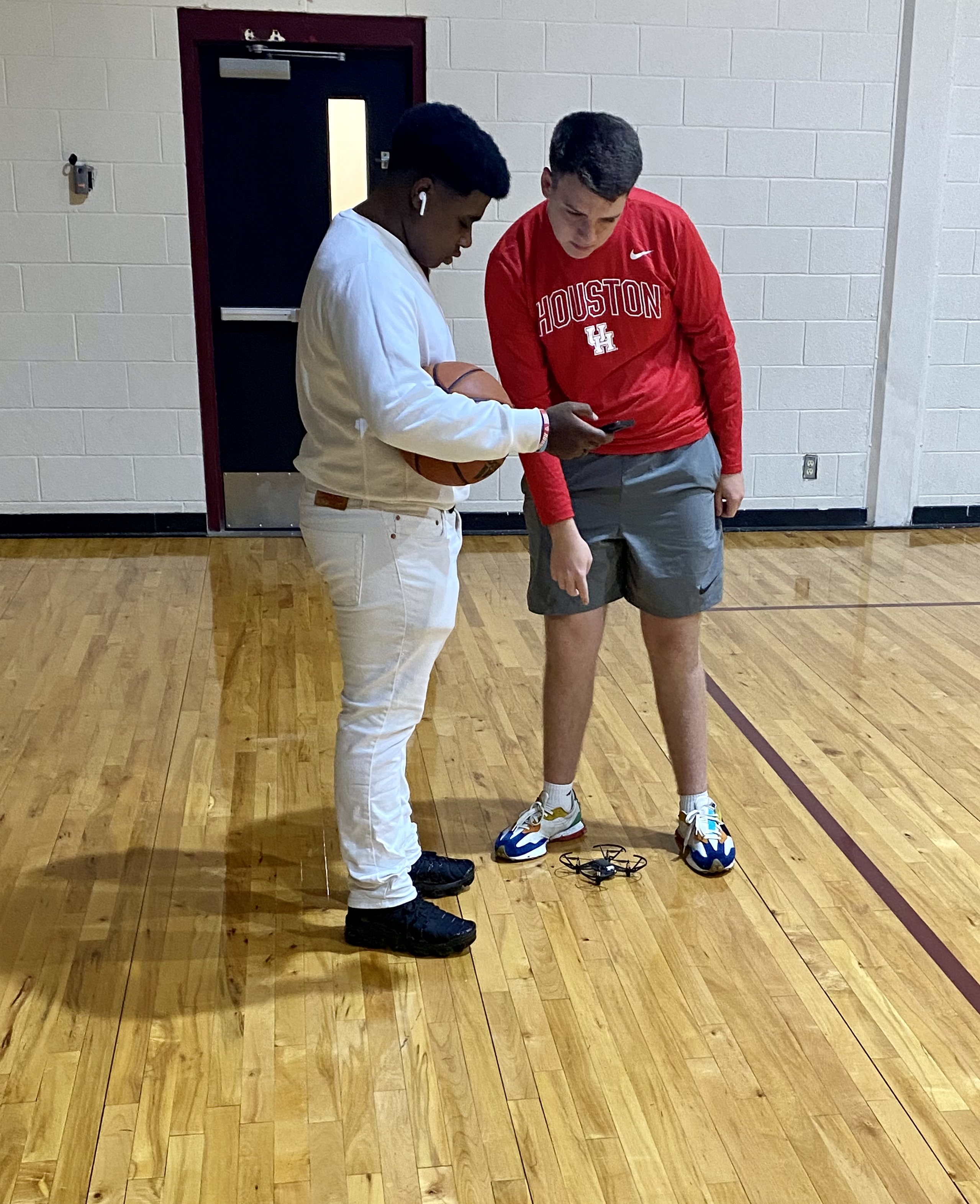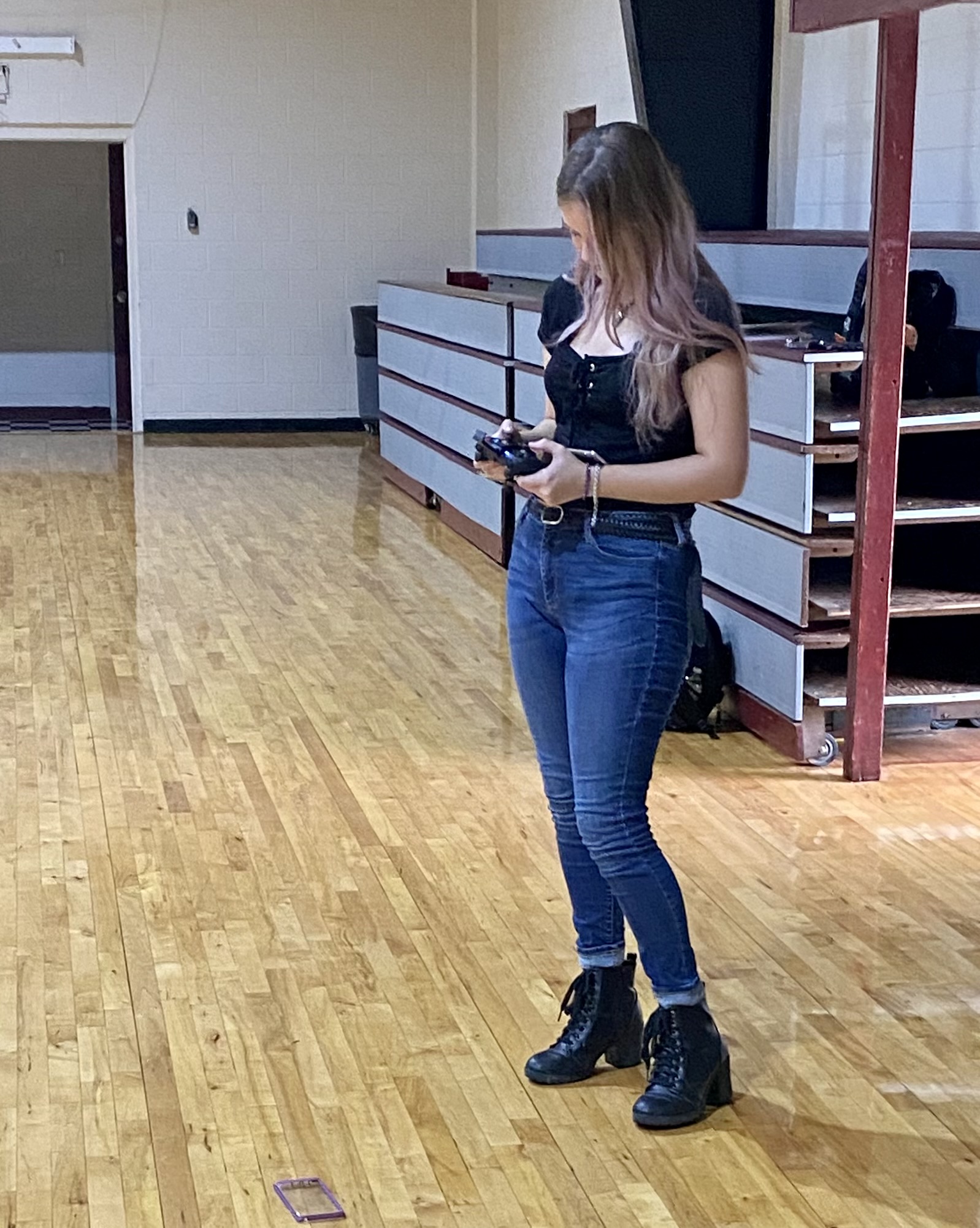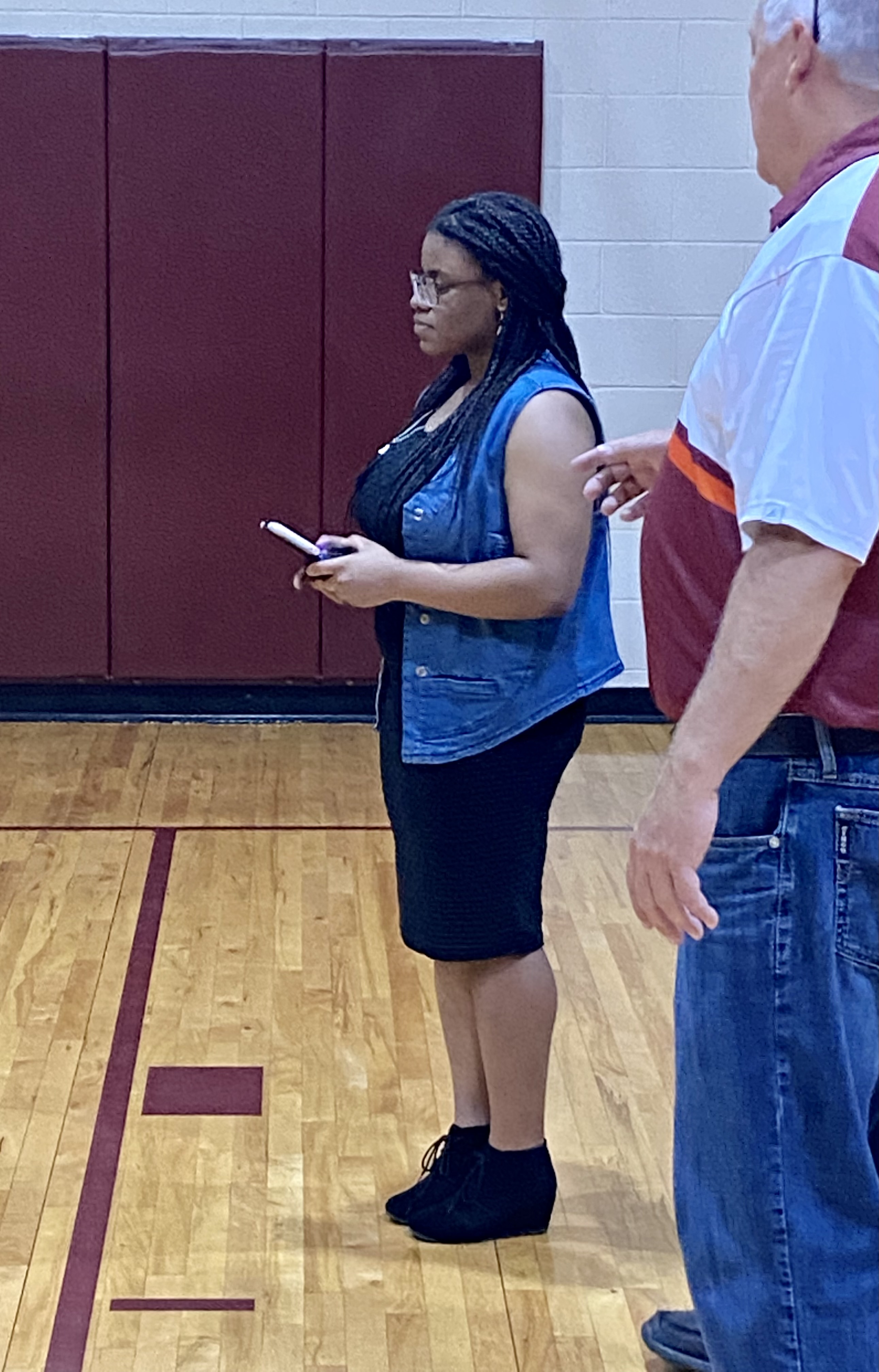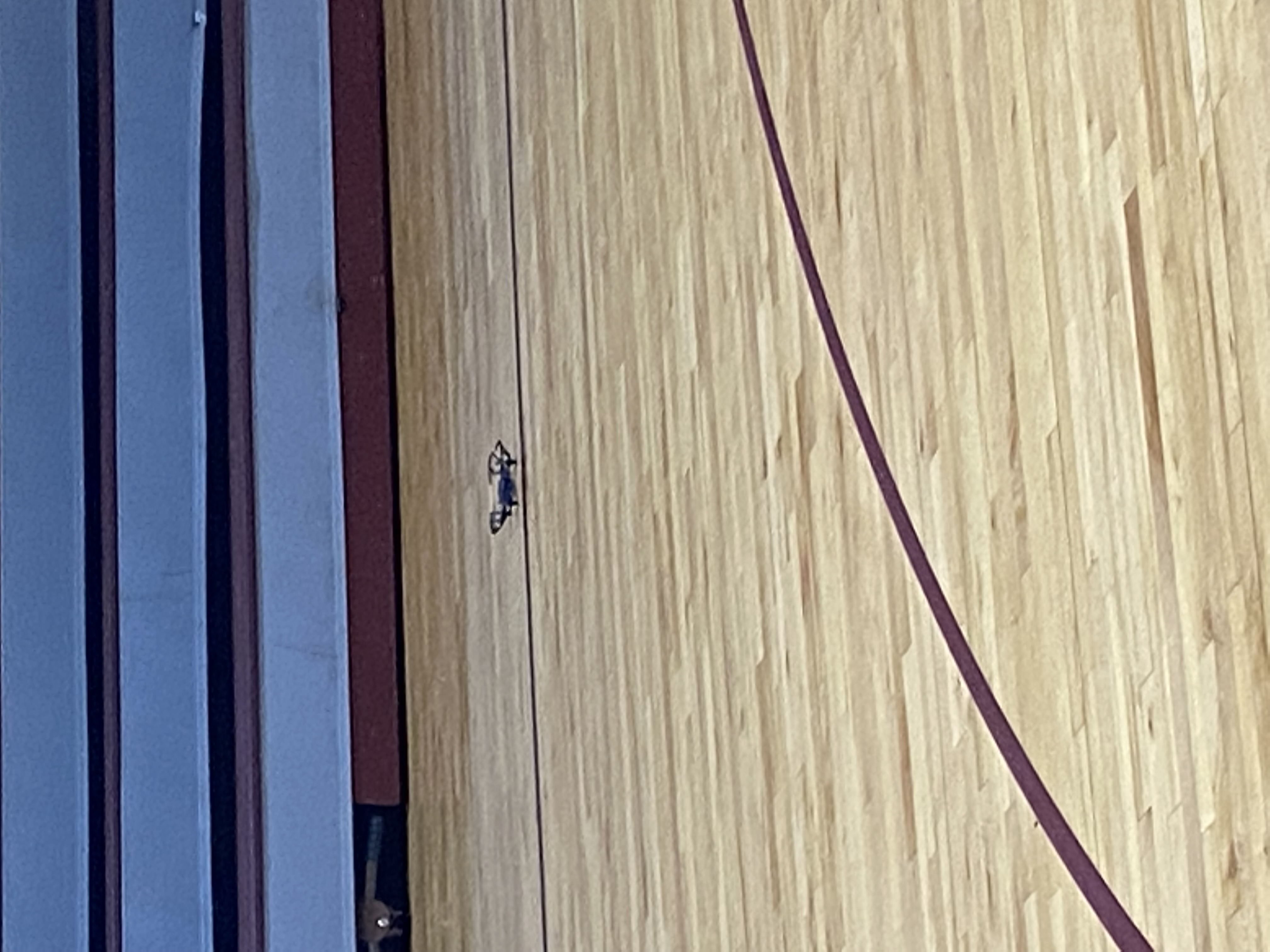 Future Prep Session 1 - 8th Grade - Lead Sponsor: Mrs. Wiist