What We're Learning!!
Tenaha Elementary School
Planetarium Field Trip - Stephen F. Austin State University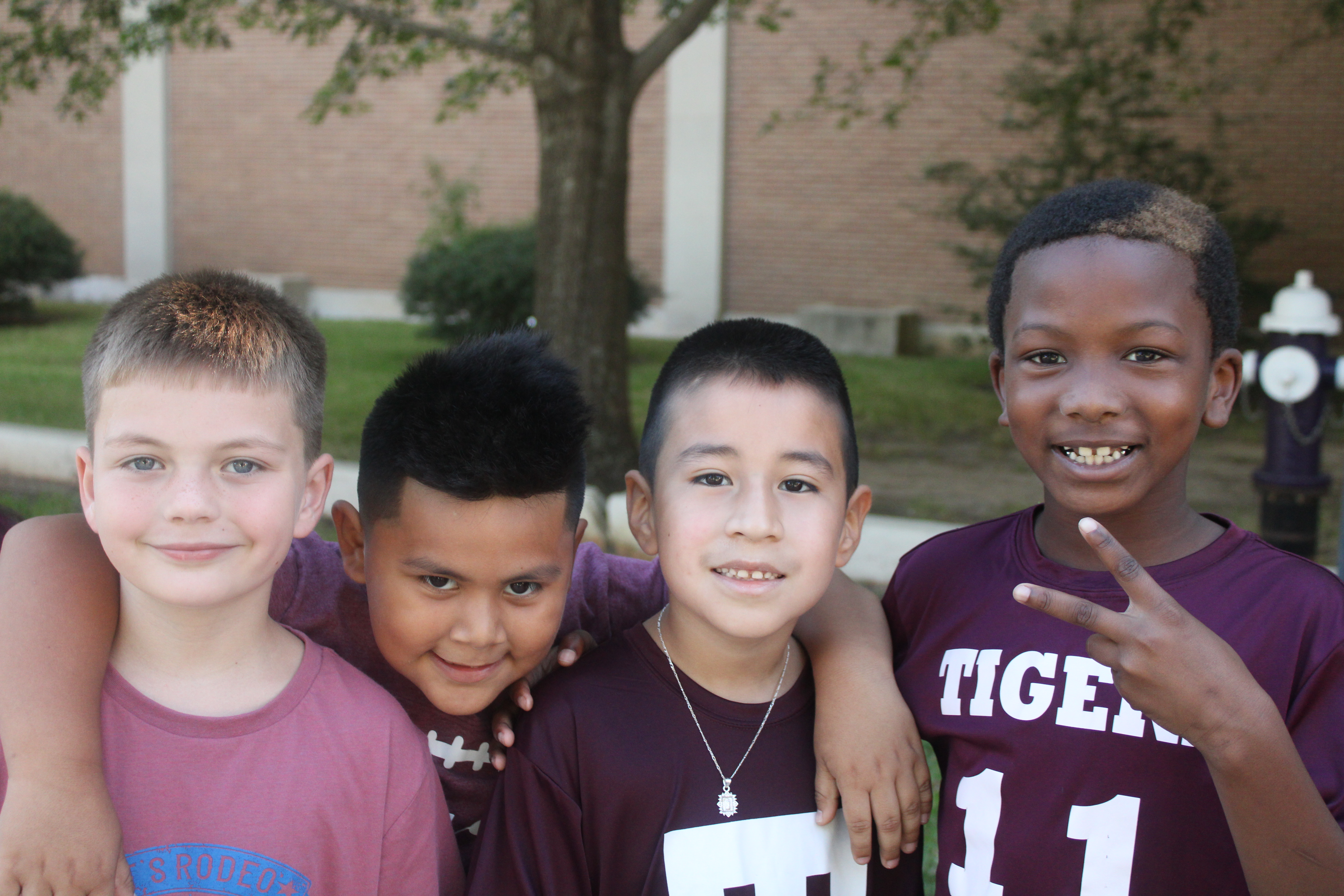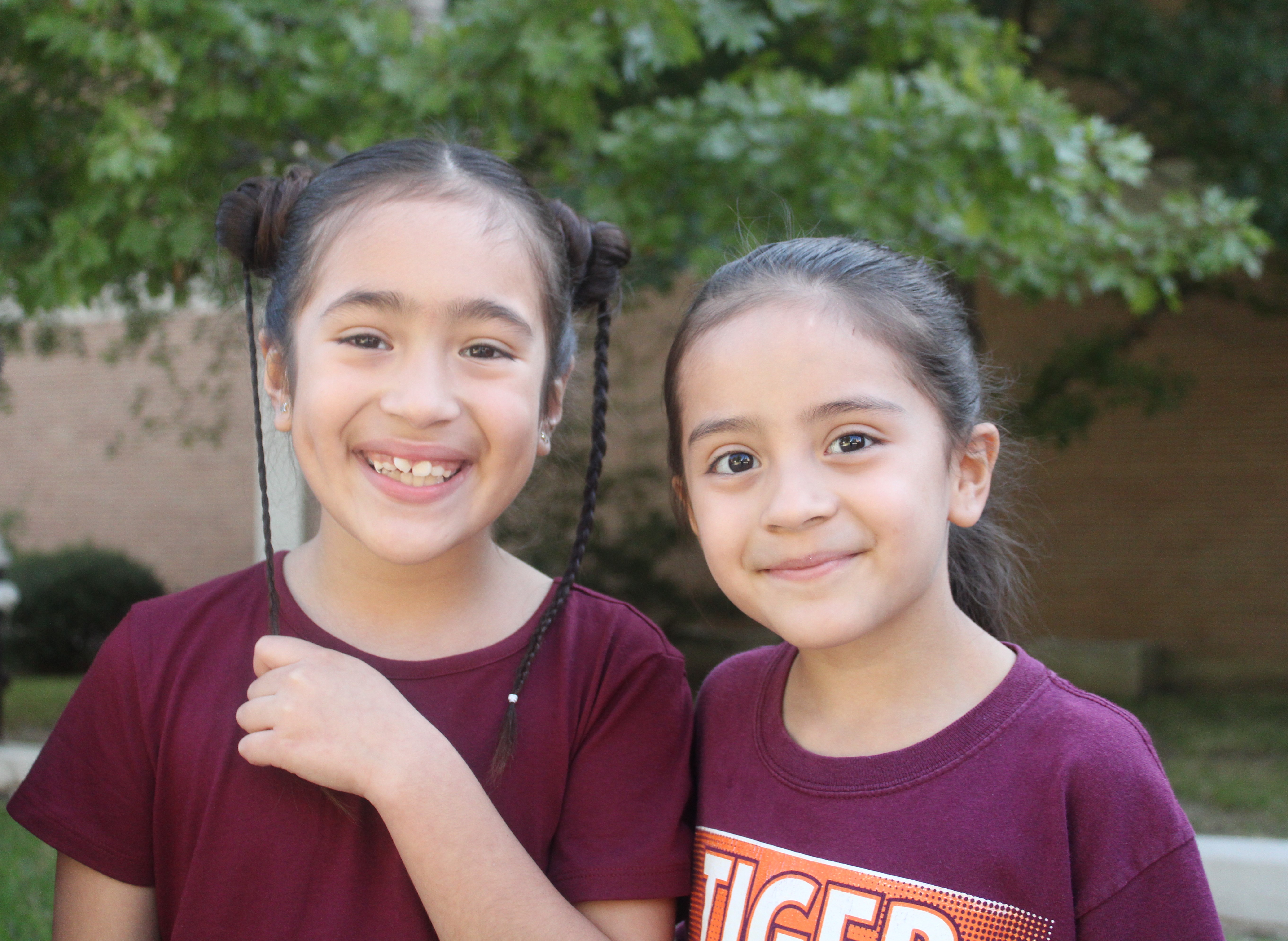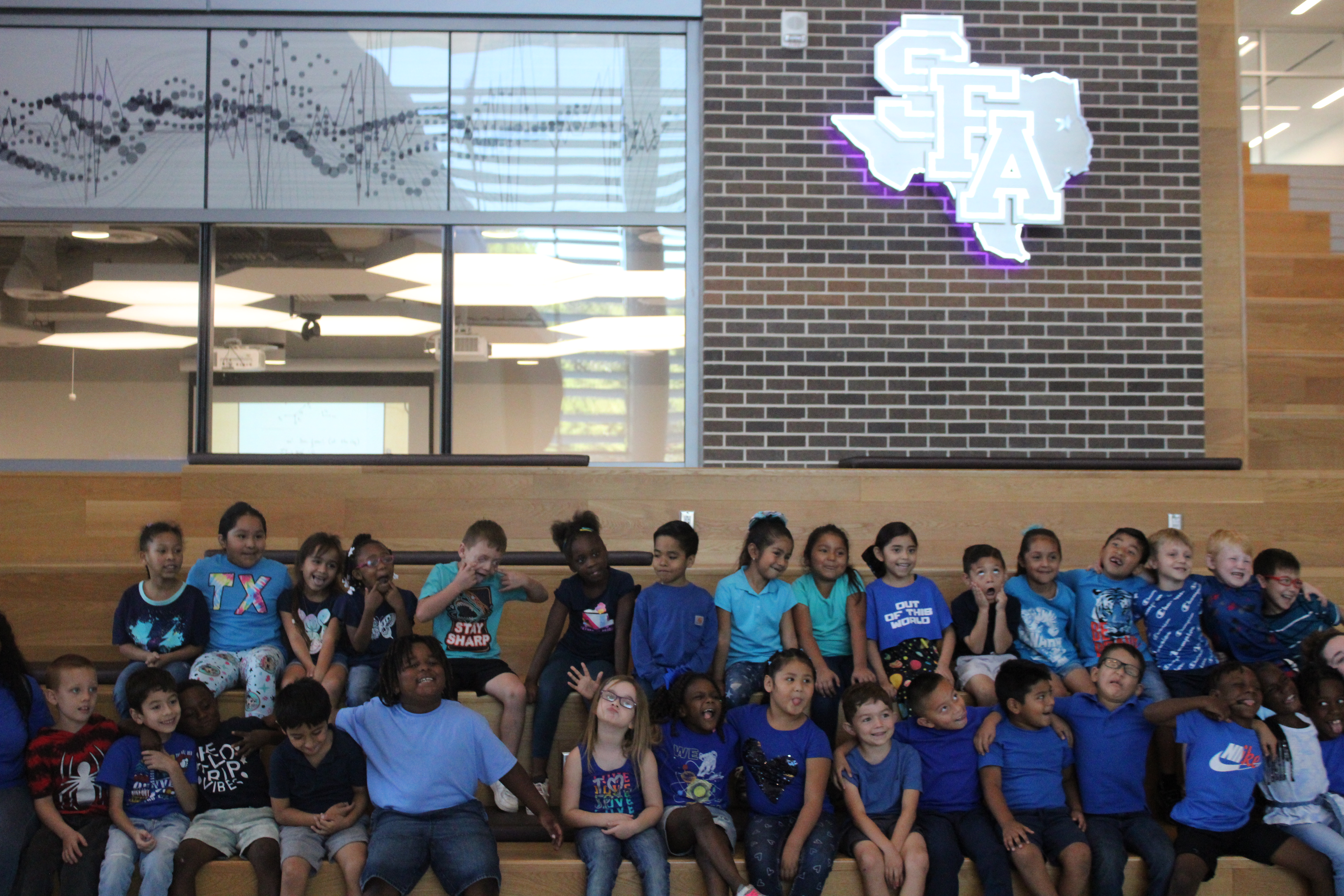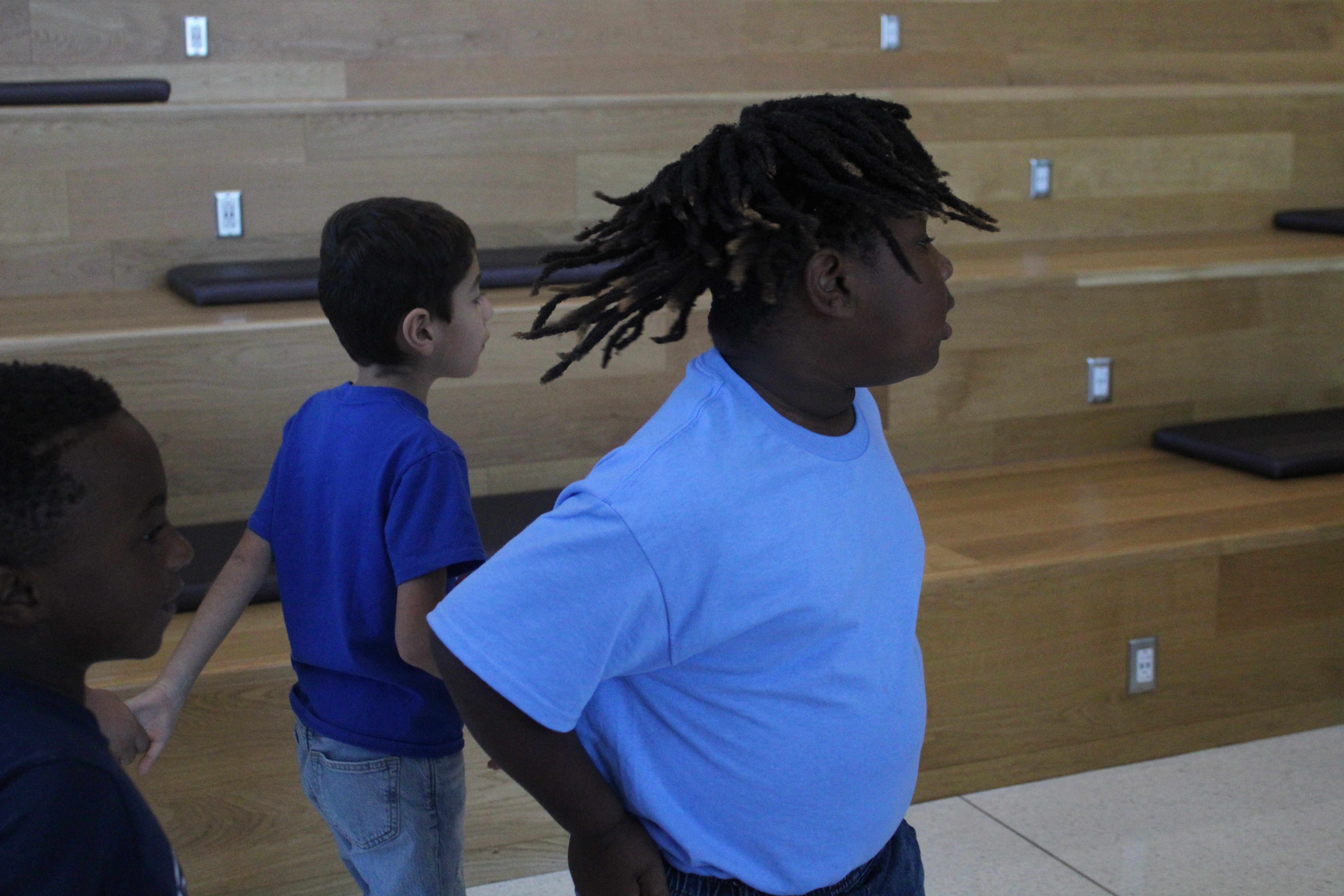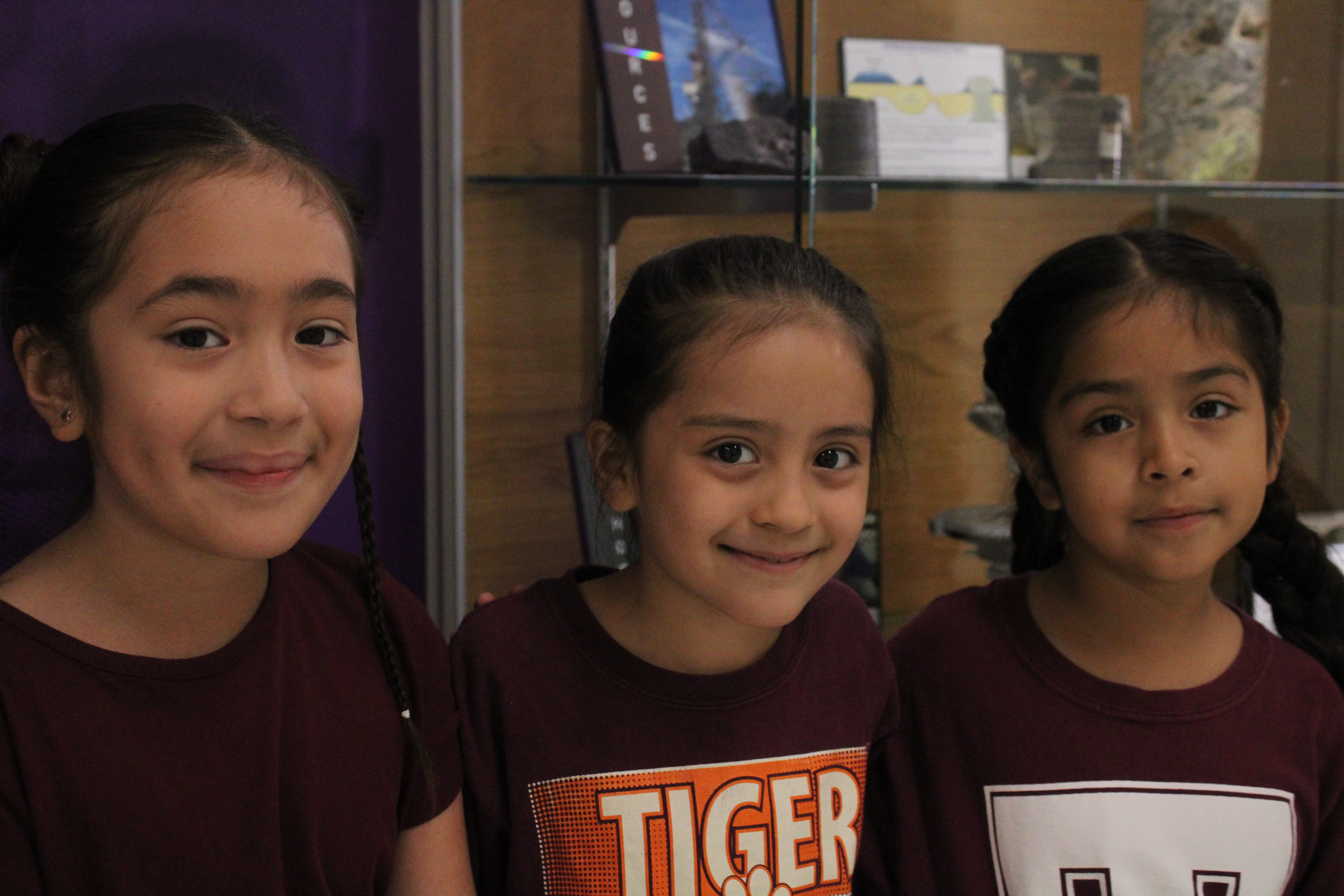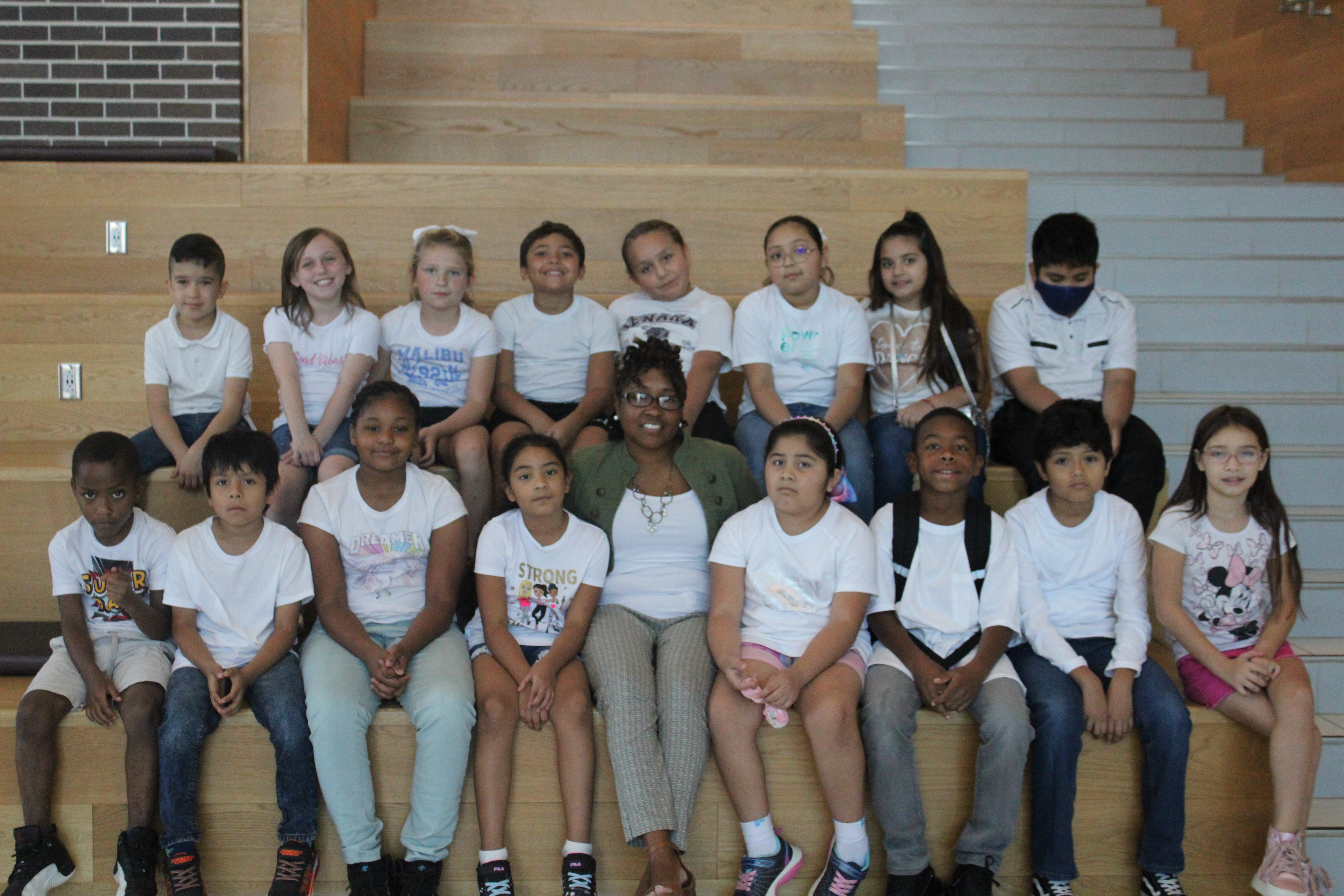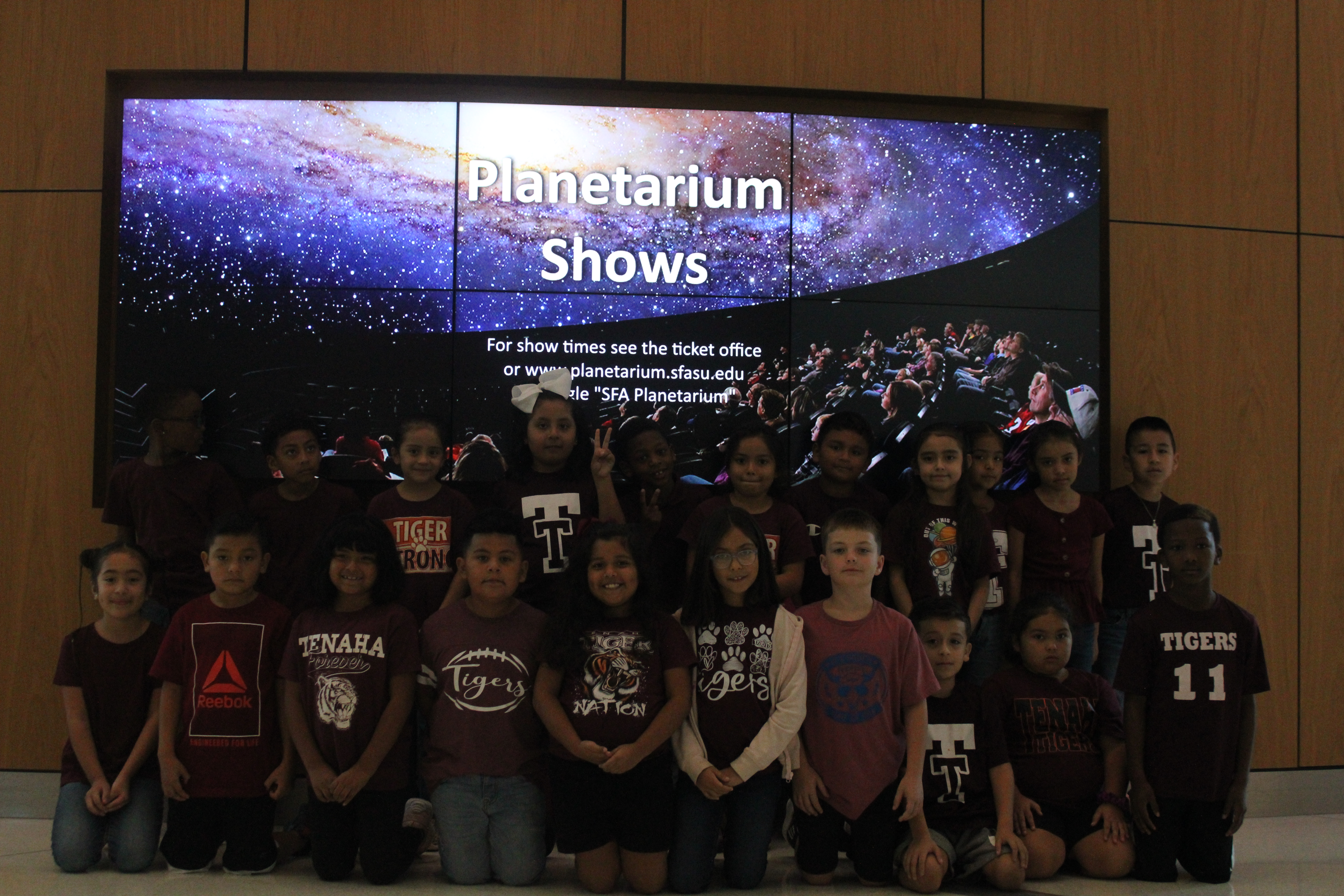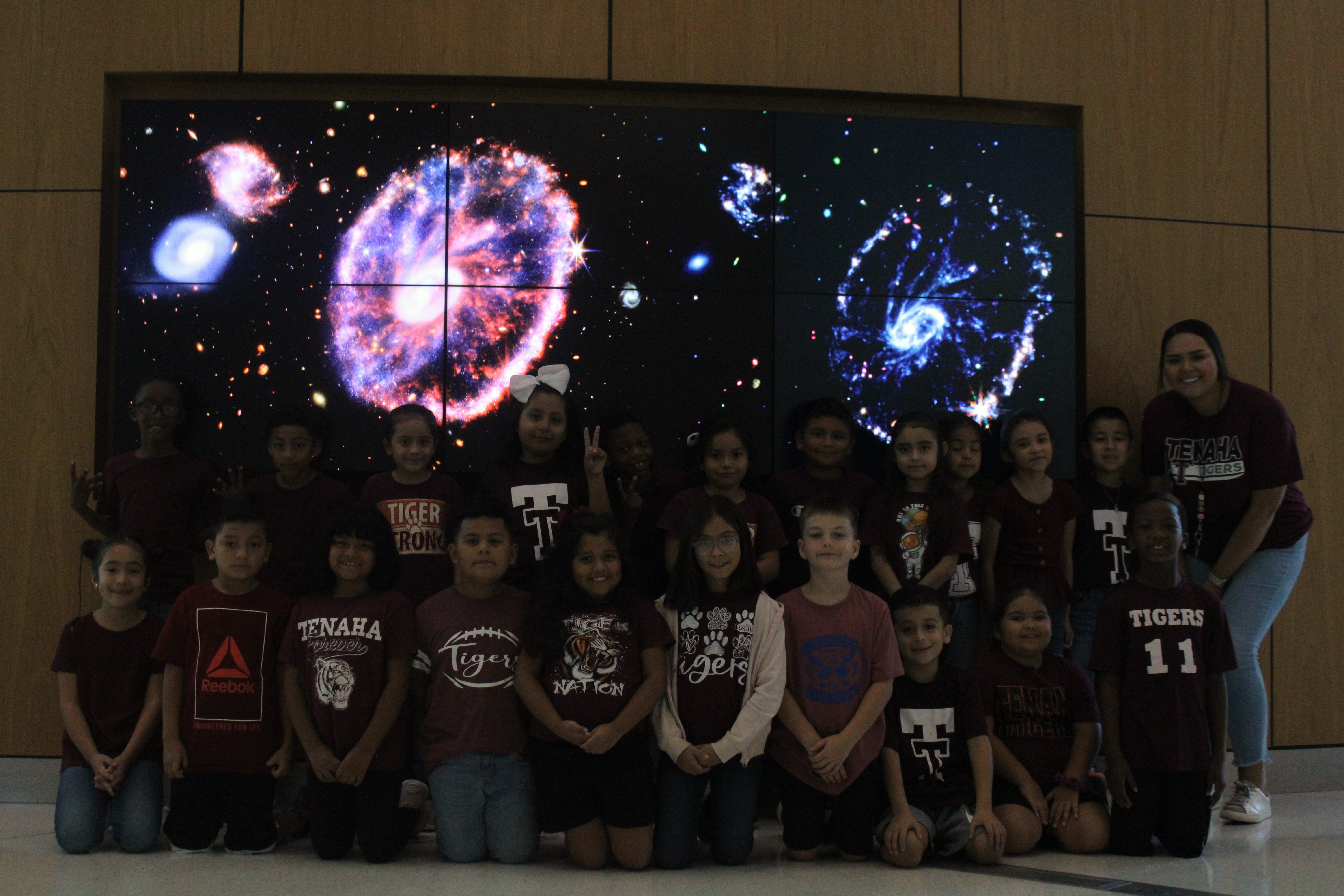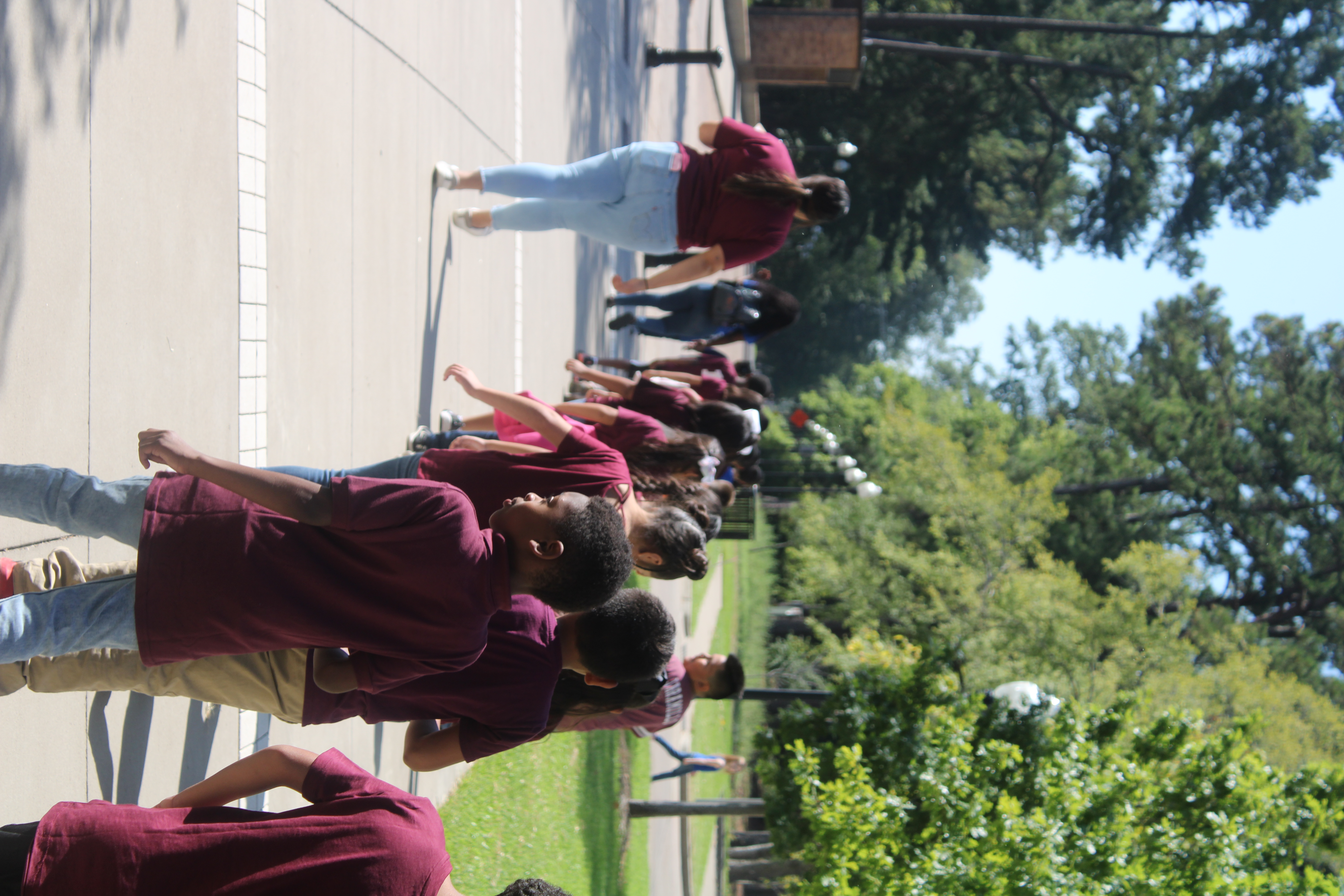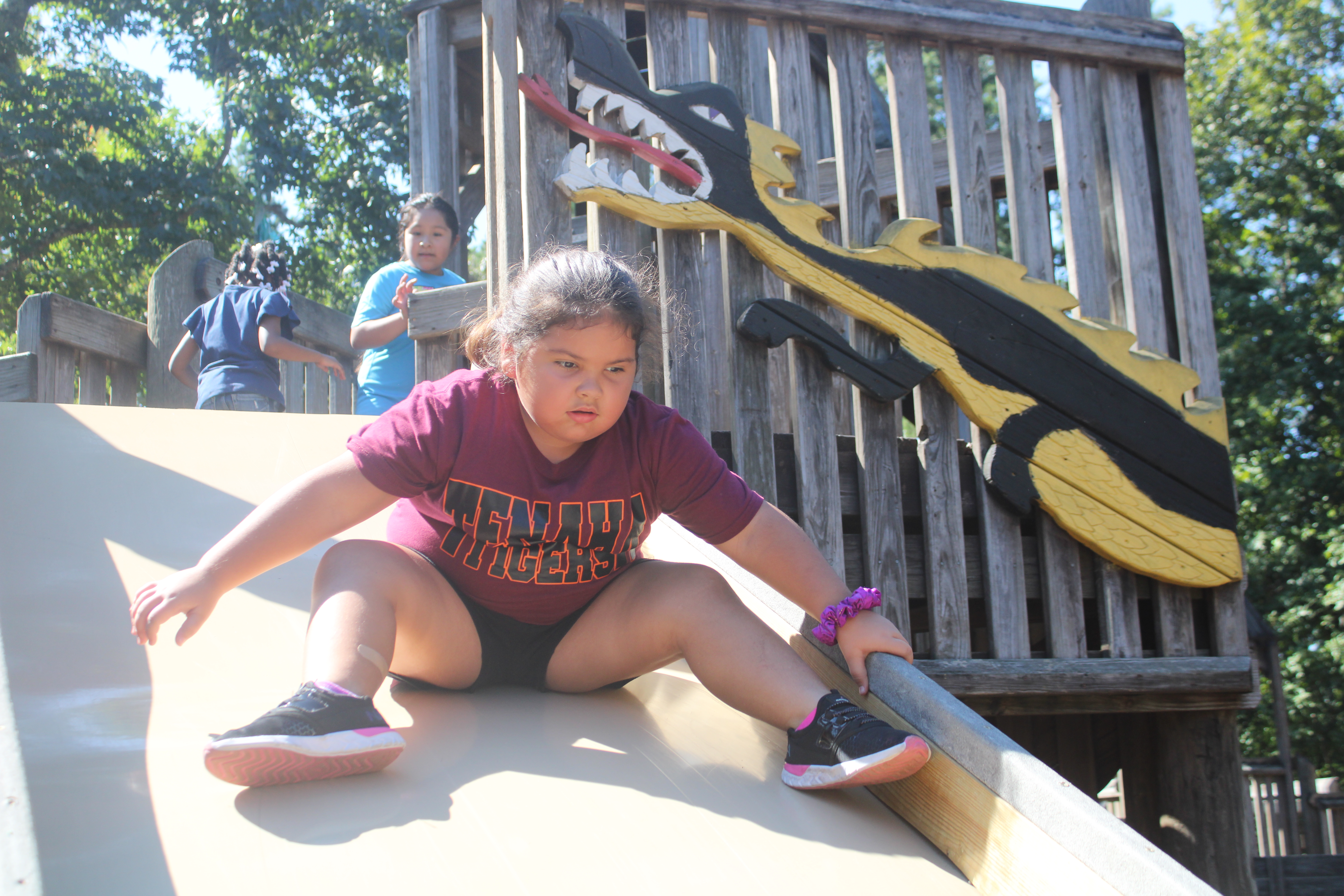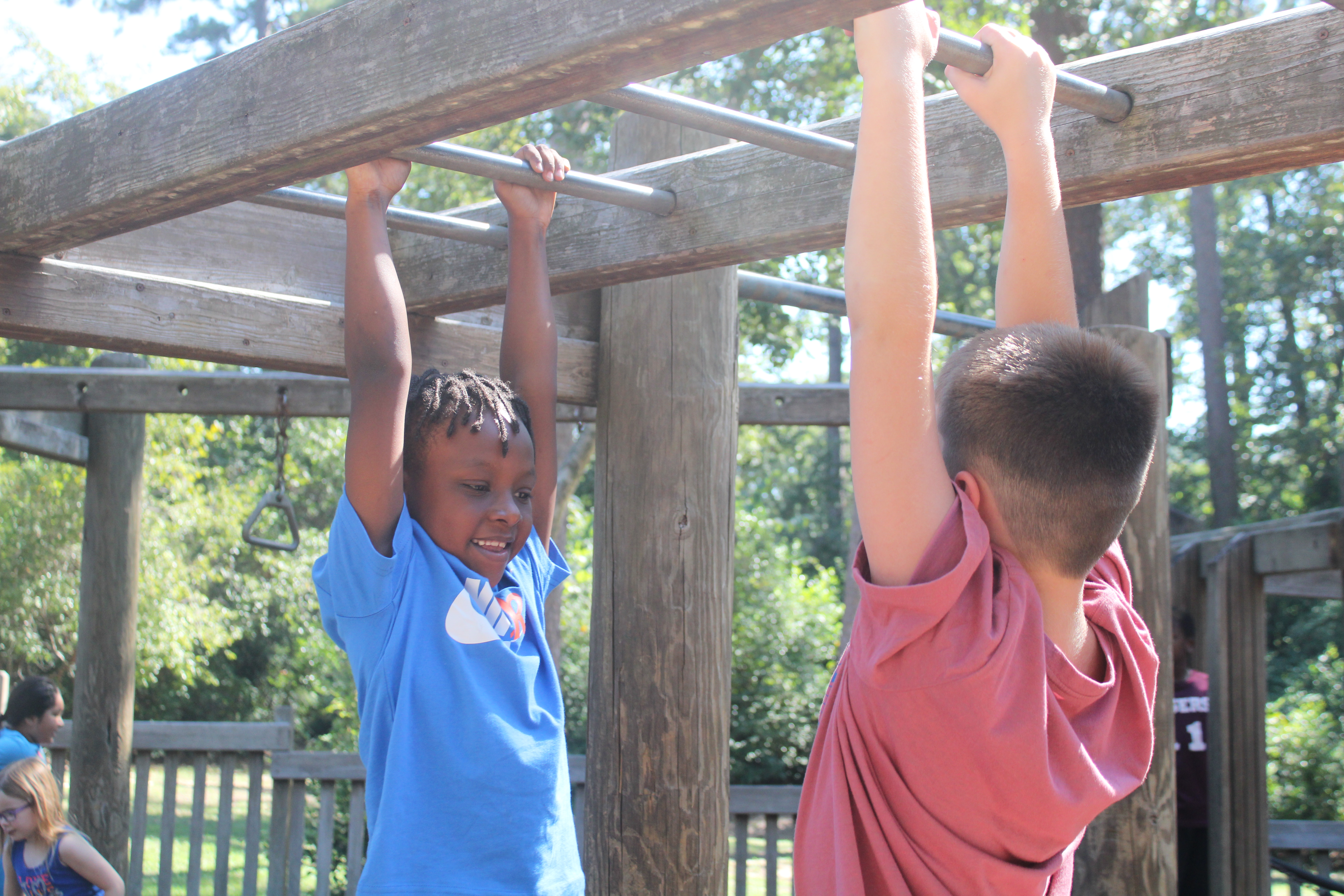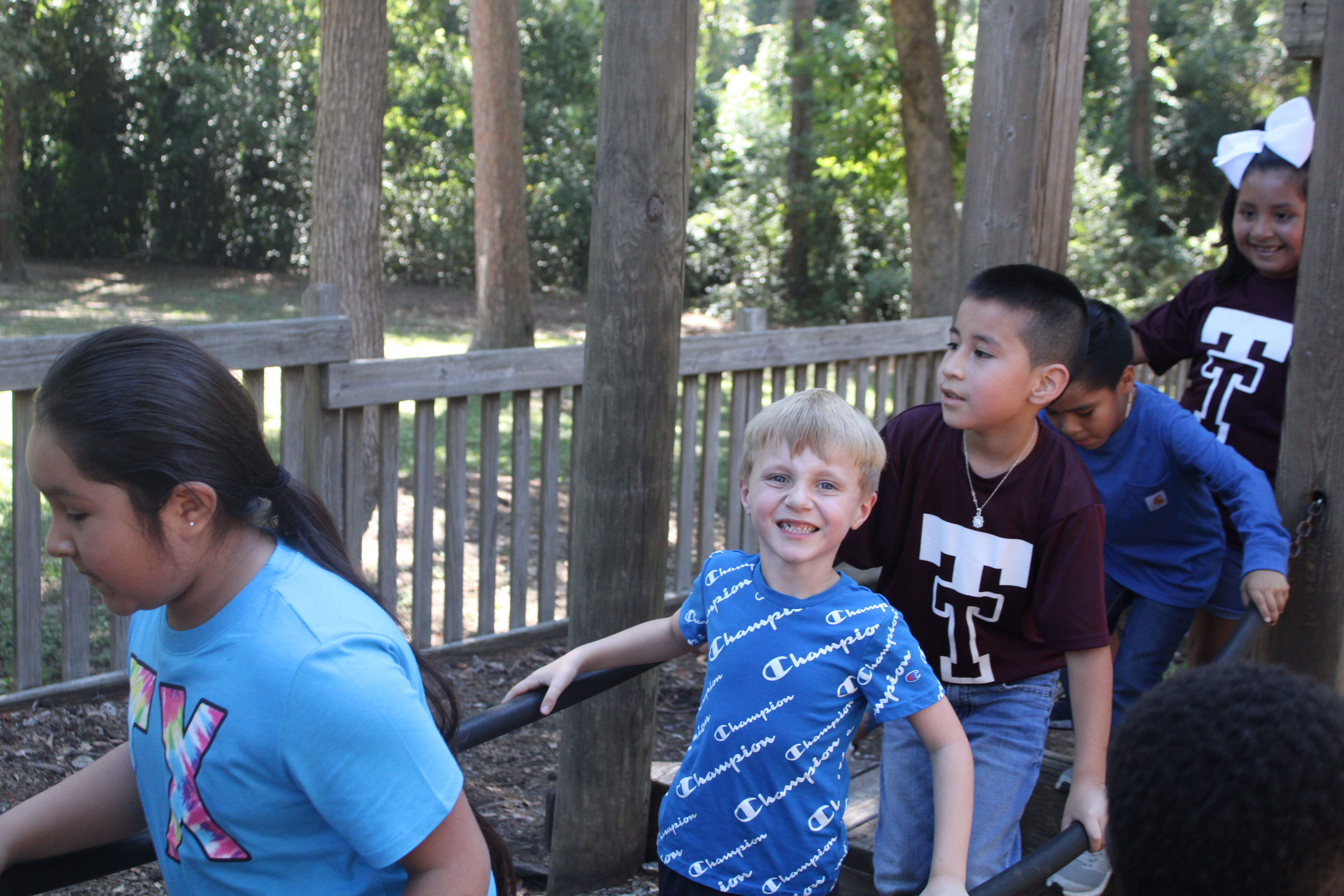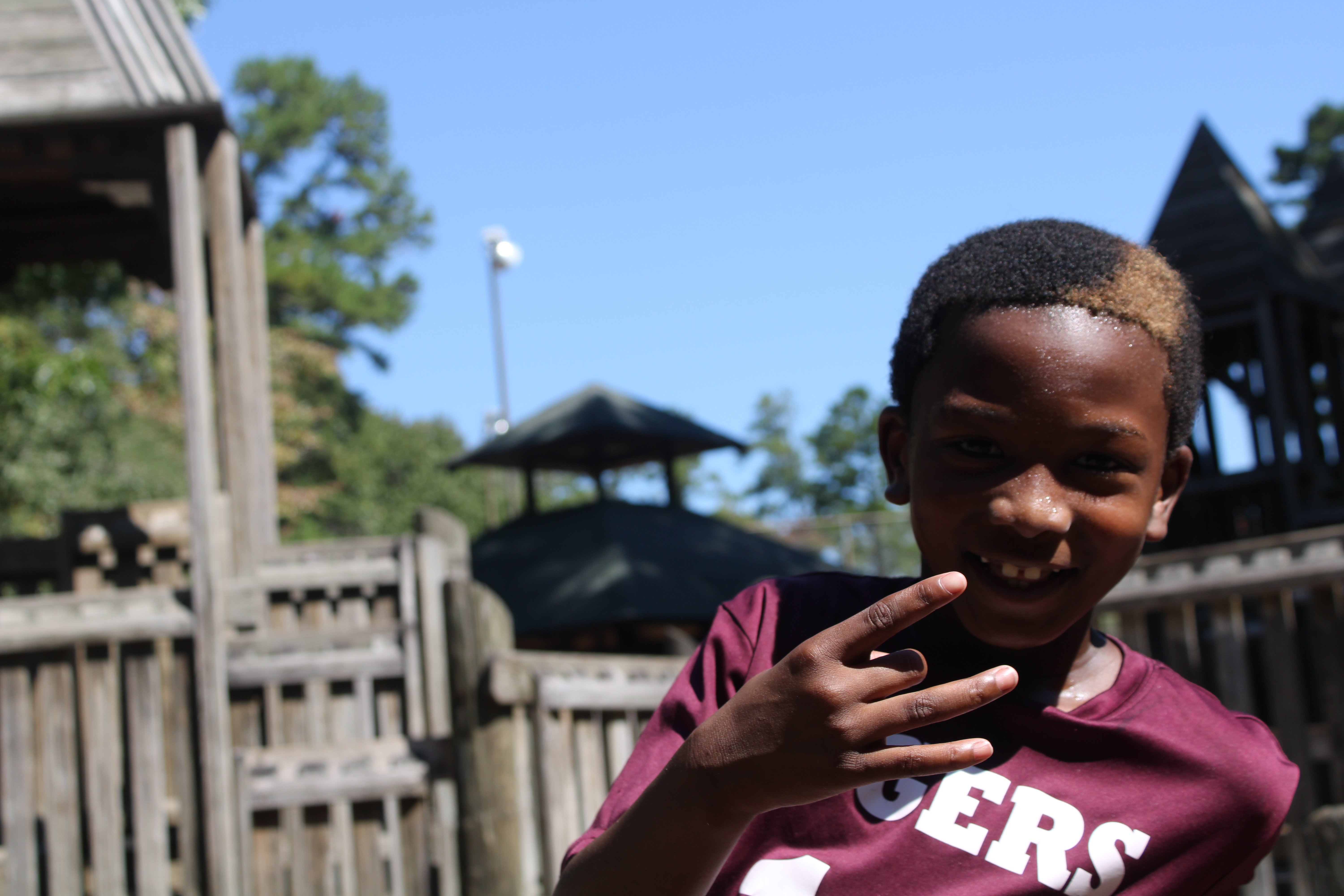 Mr. Hudspeth - Circuit Lab
During this lab, our students were learning about simple circuits. Students were investigating how to create a complete circuit, and they were also testing different materials' conductivity. Students learned that certain materials (metals) are good conductors, while other materials act as insulators. They thoroughly enjoyed building and testing their circuits!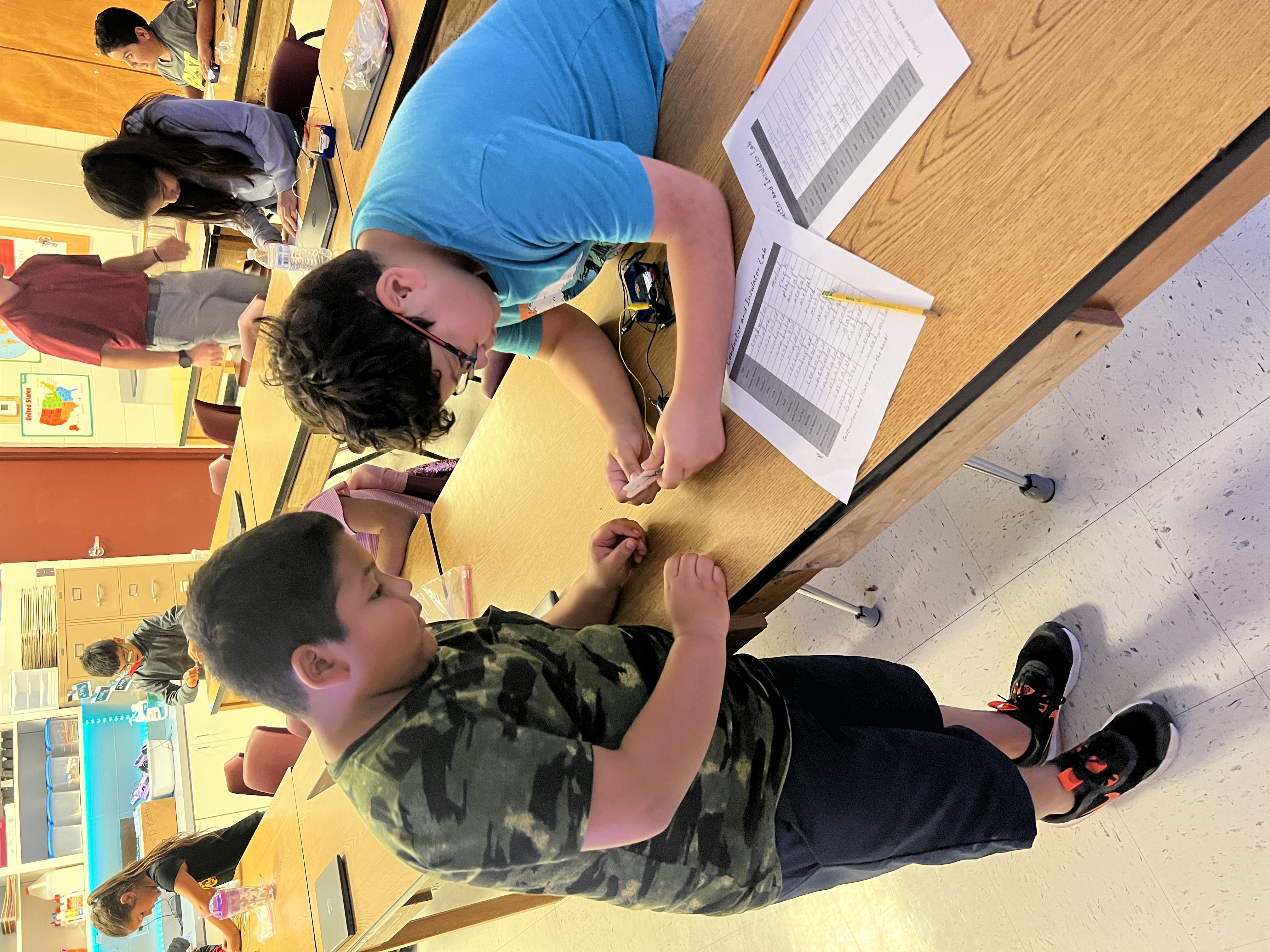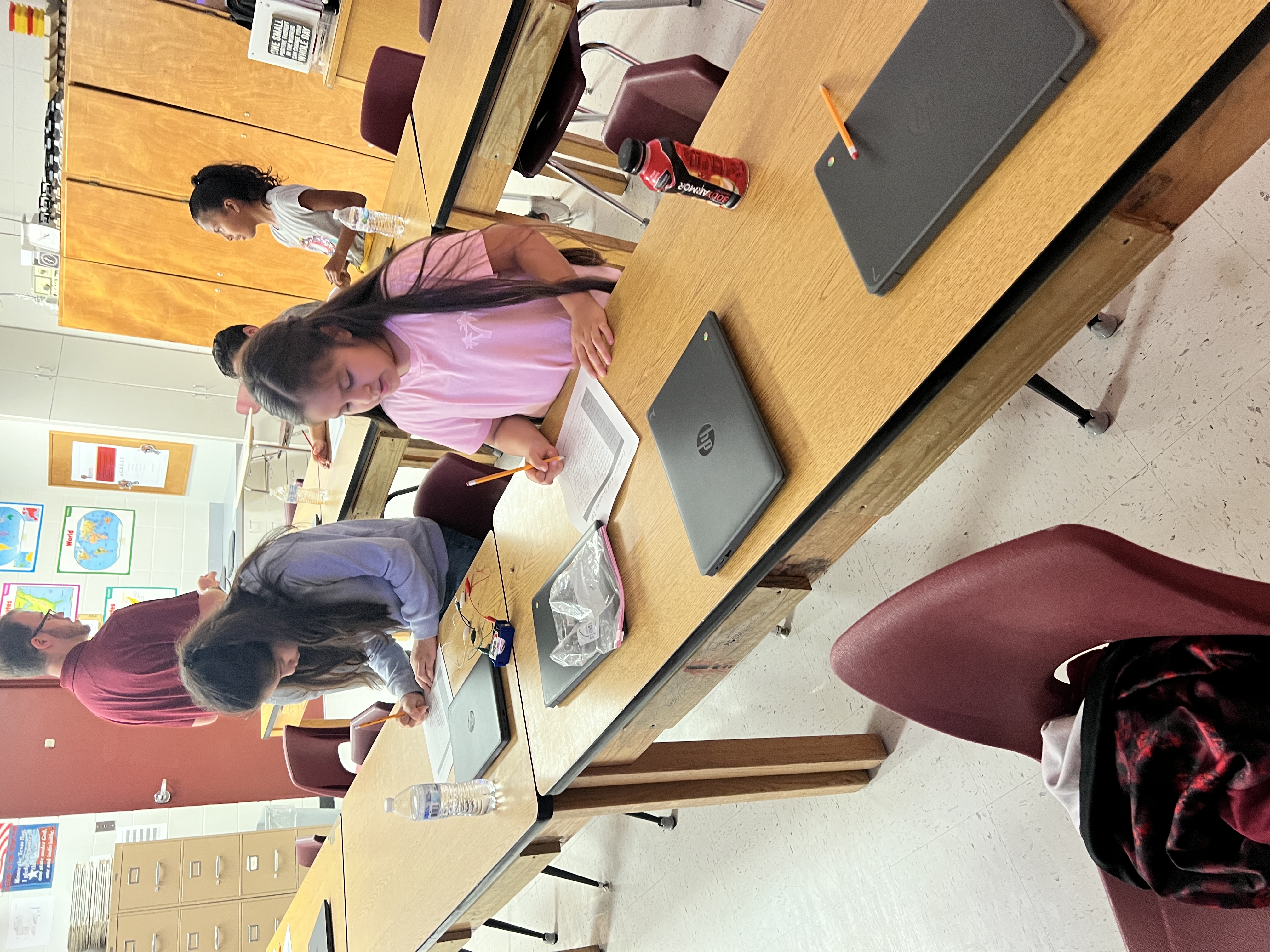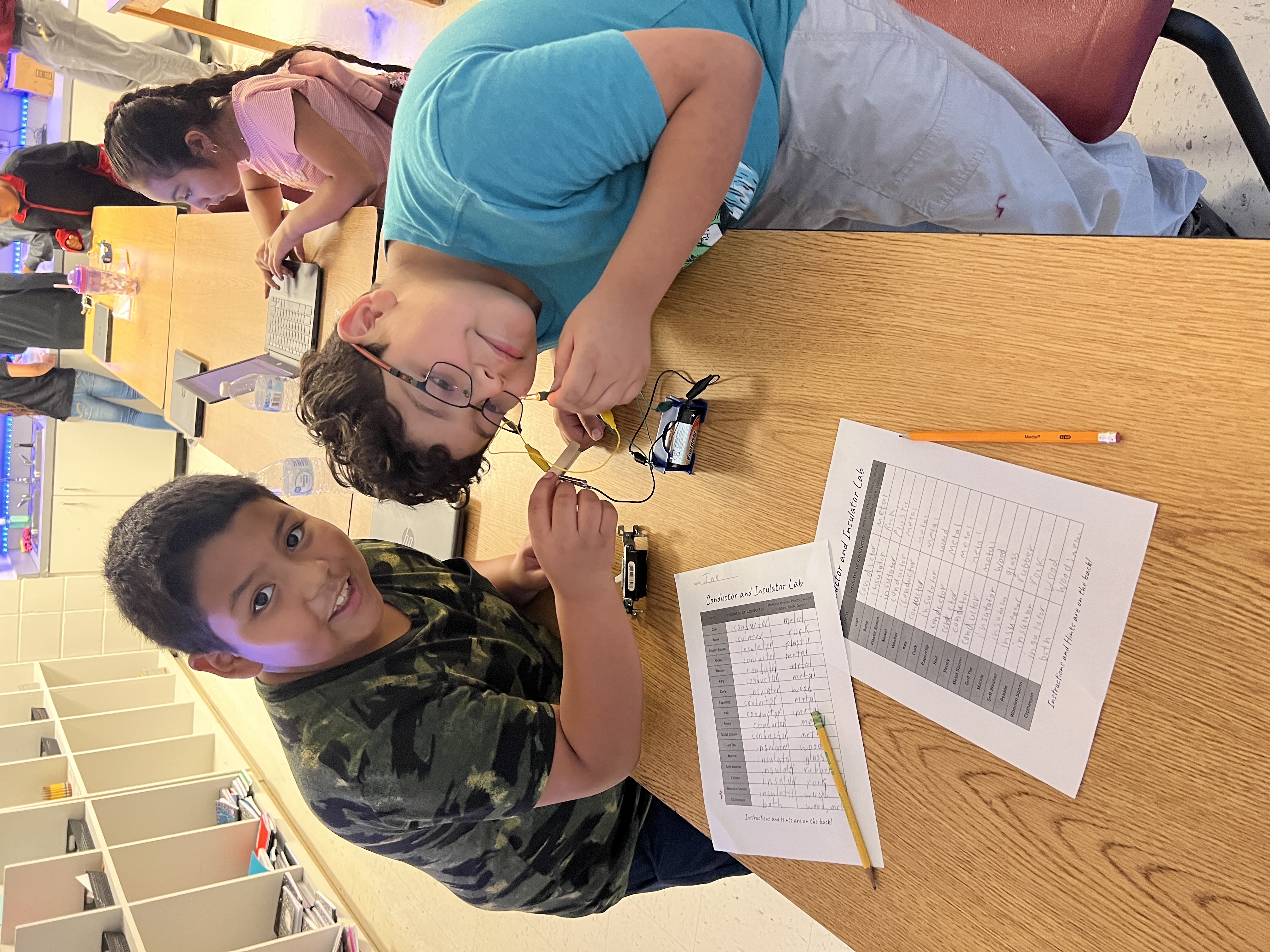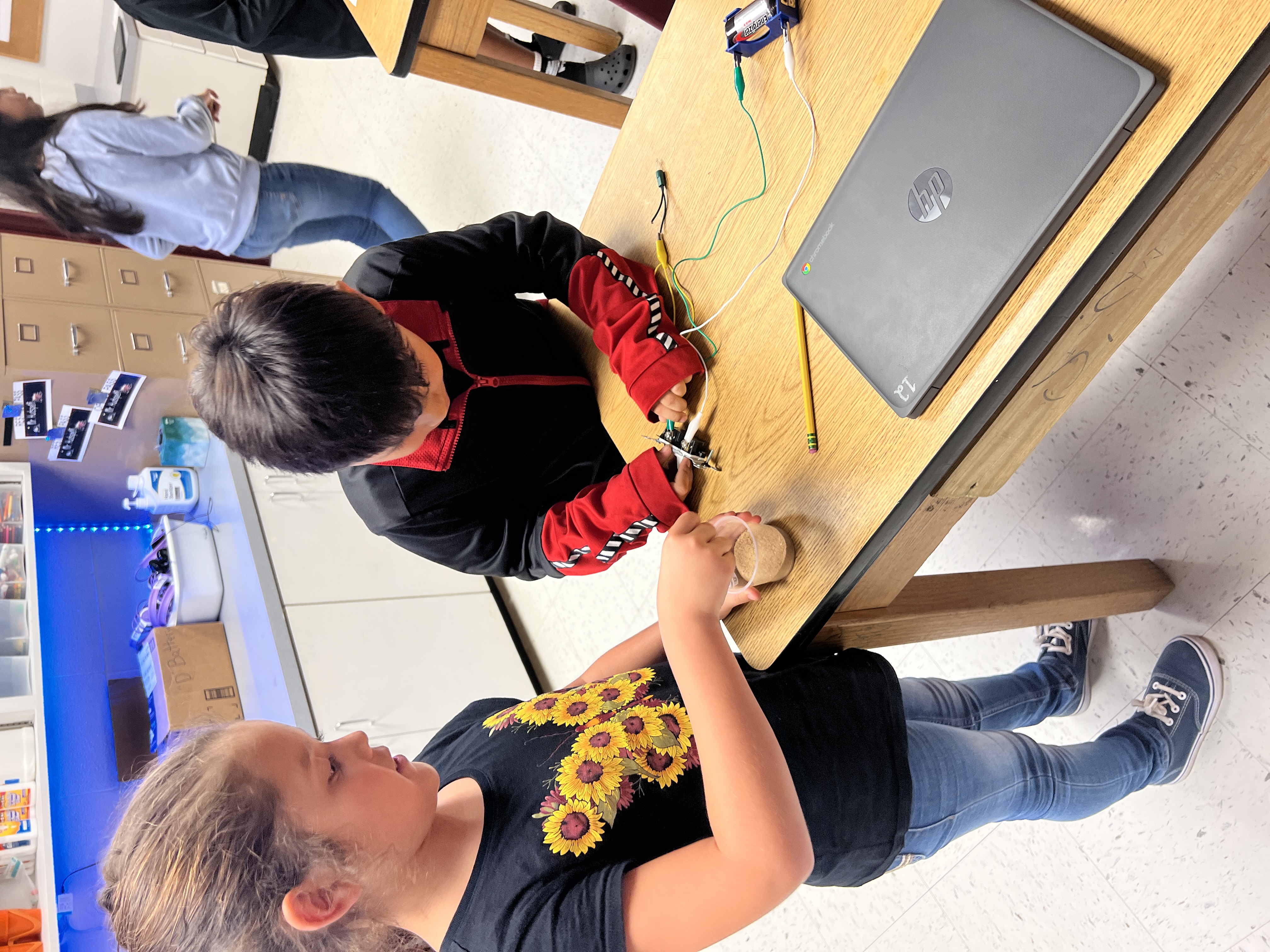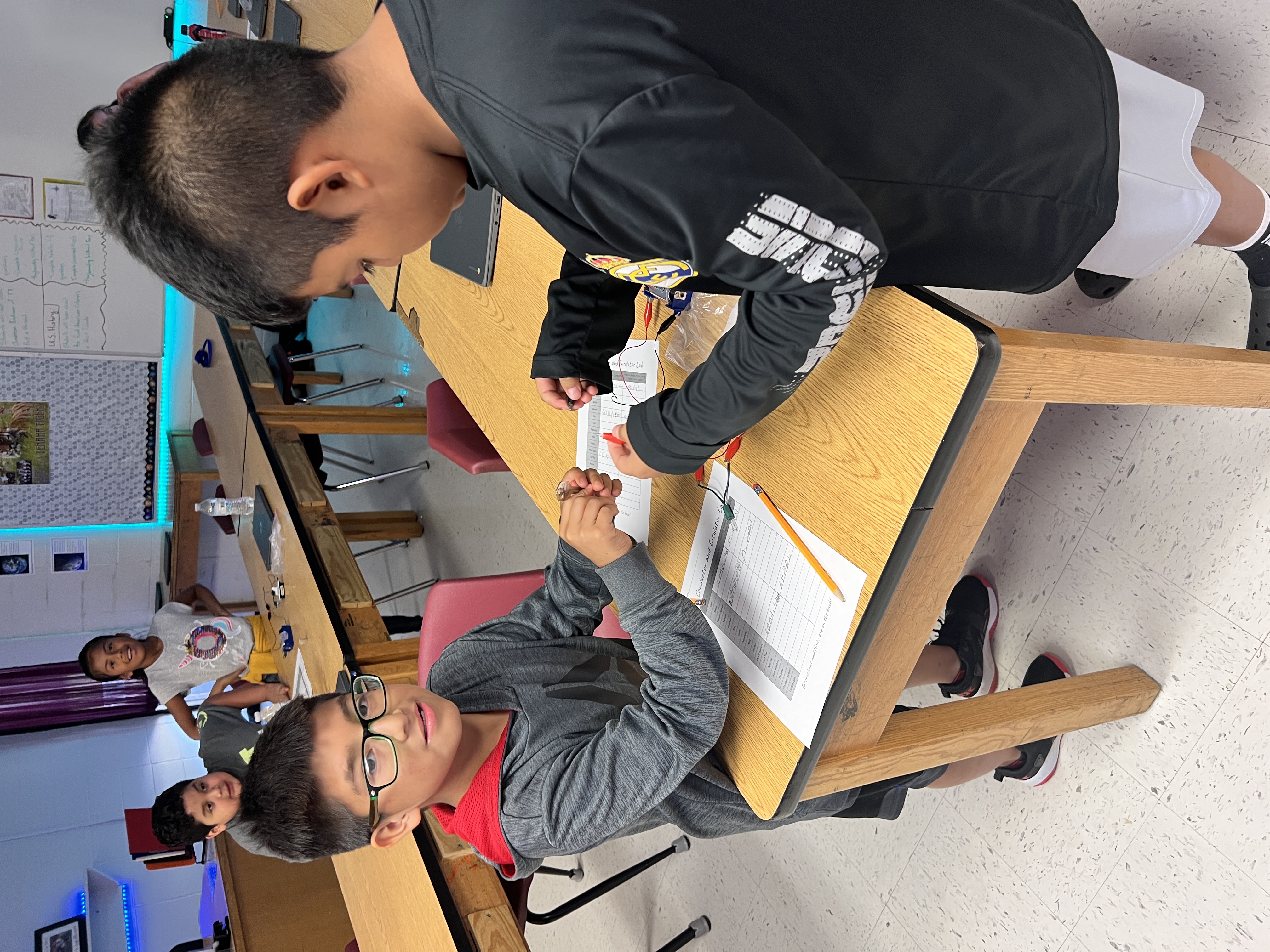 Green Day - Mrs. Collins
Our color this week is green and today we enjoyed eating Mindcraft green rice Krispy treats!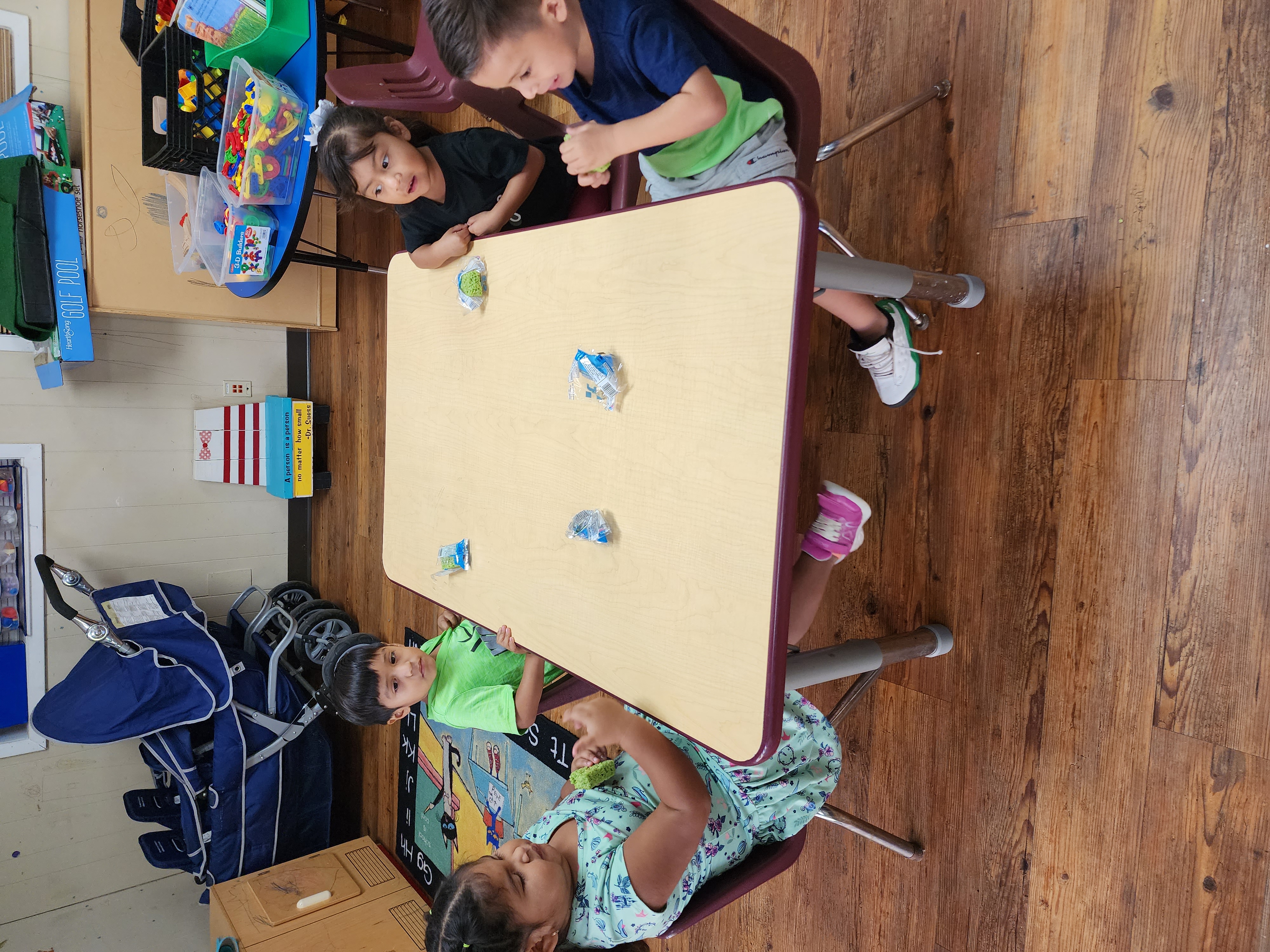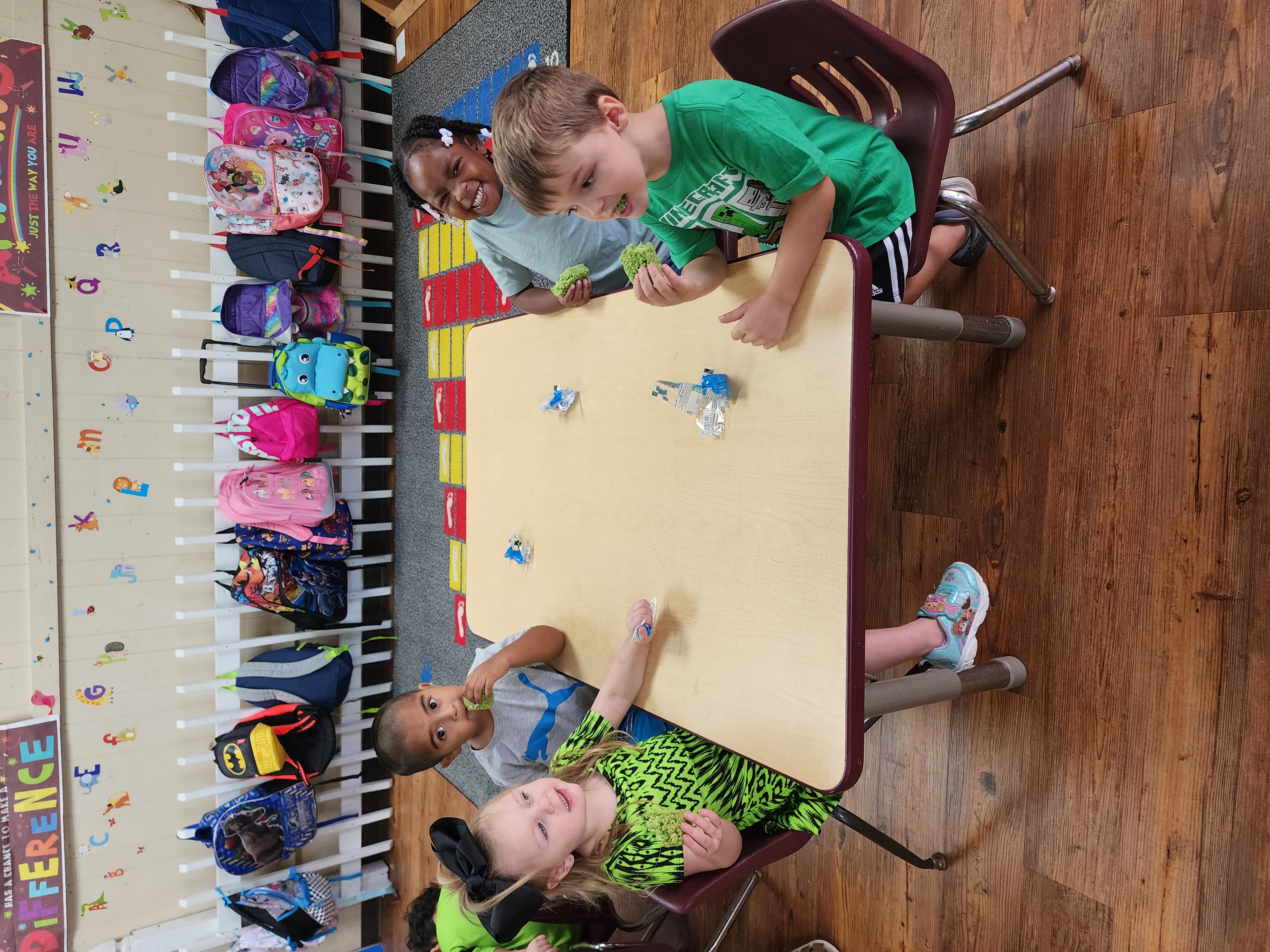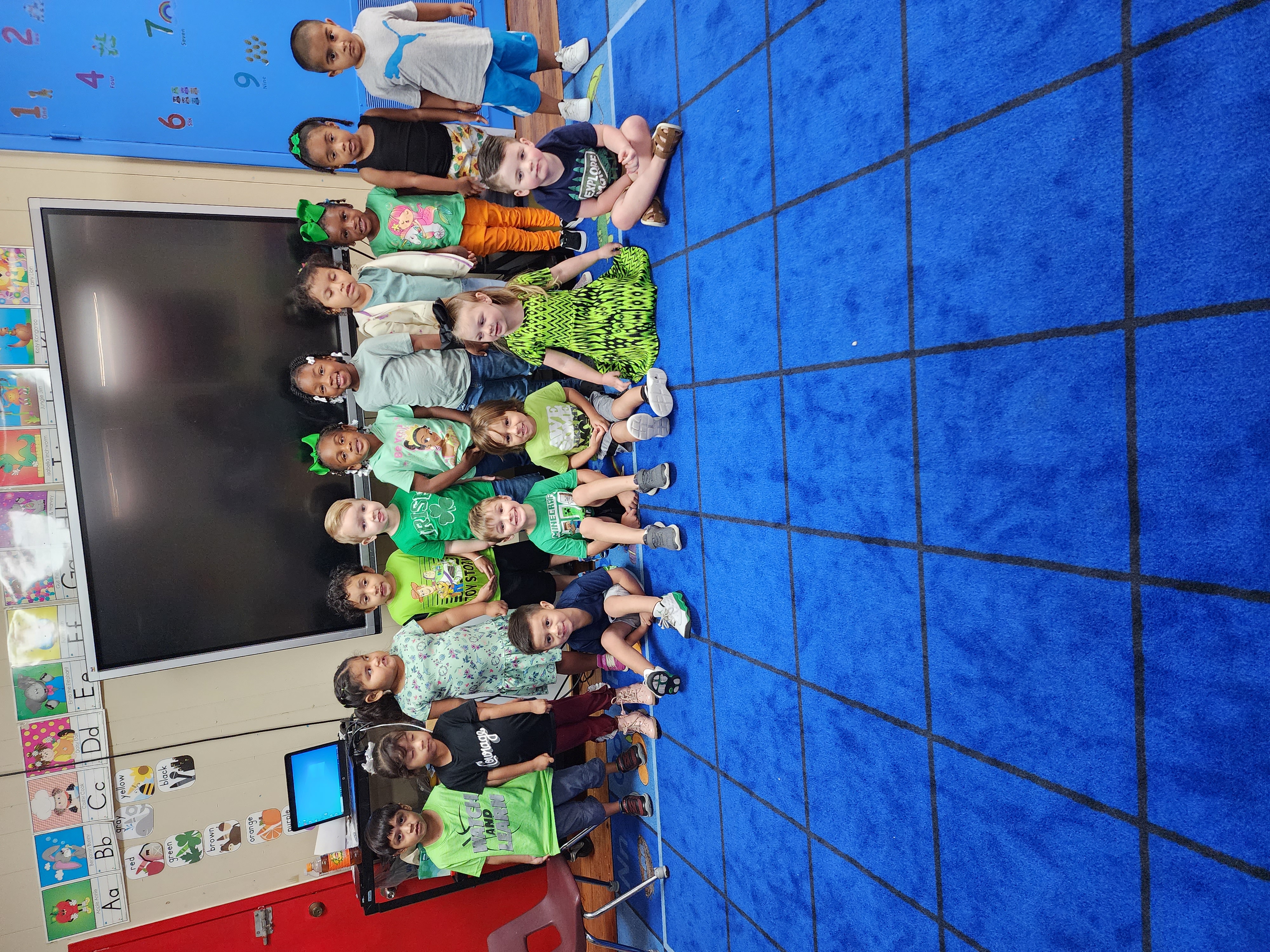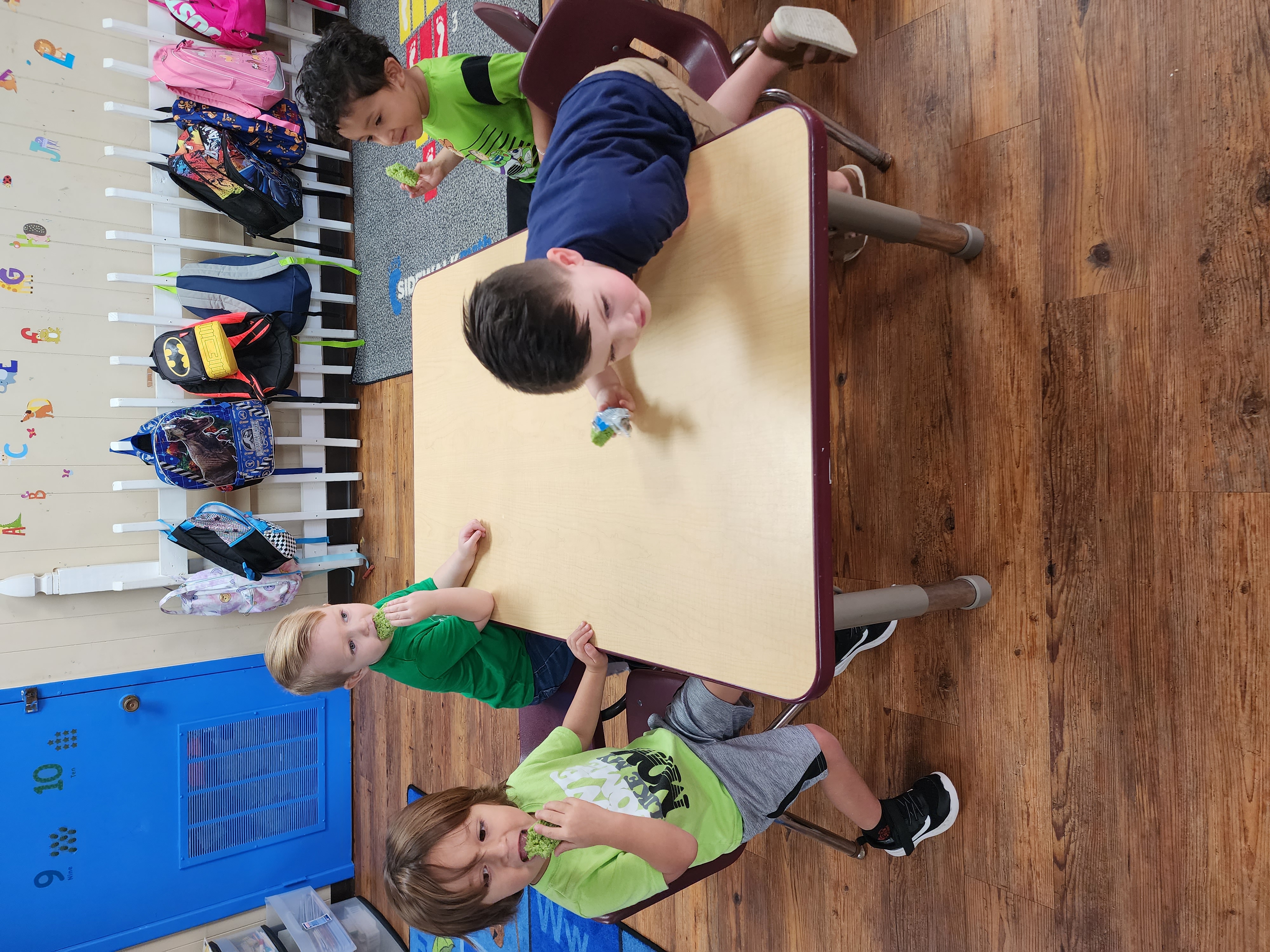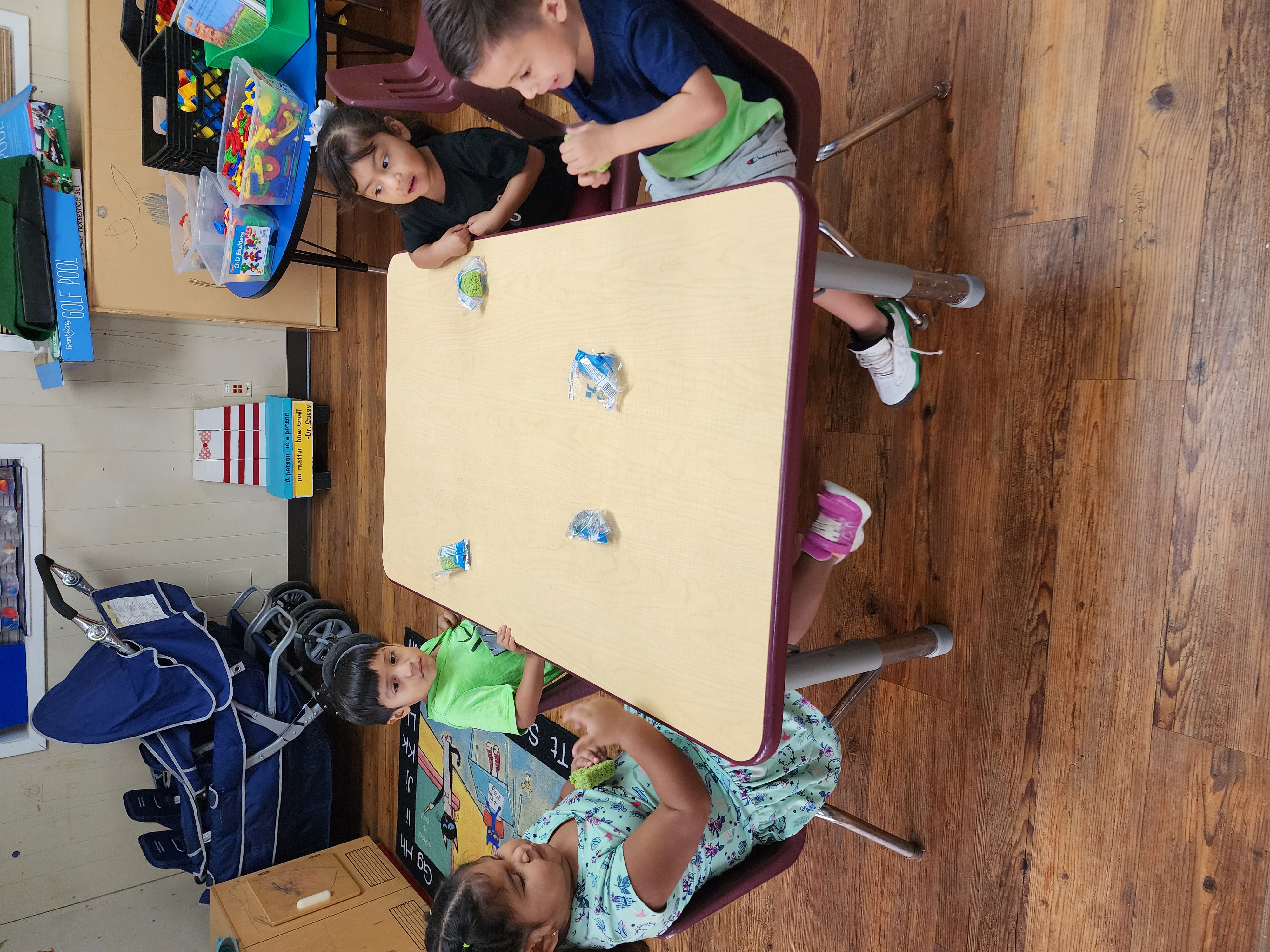 Mrs. Garcia - Oobleck Experiment
Students were engaged in an activity to further learn about solids and liquids. We created a Non-Newtonian fluid, called oobleck, that is both a solid and liquid.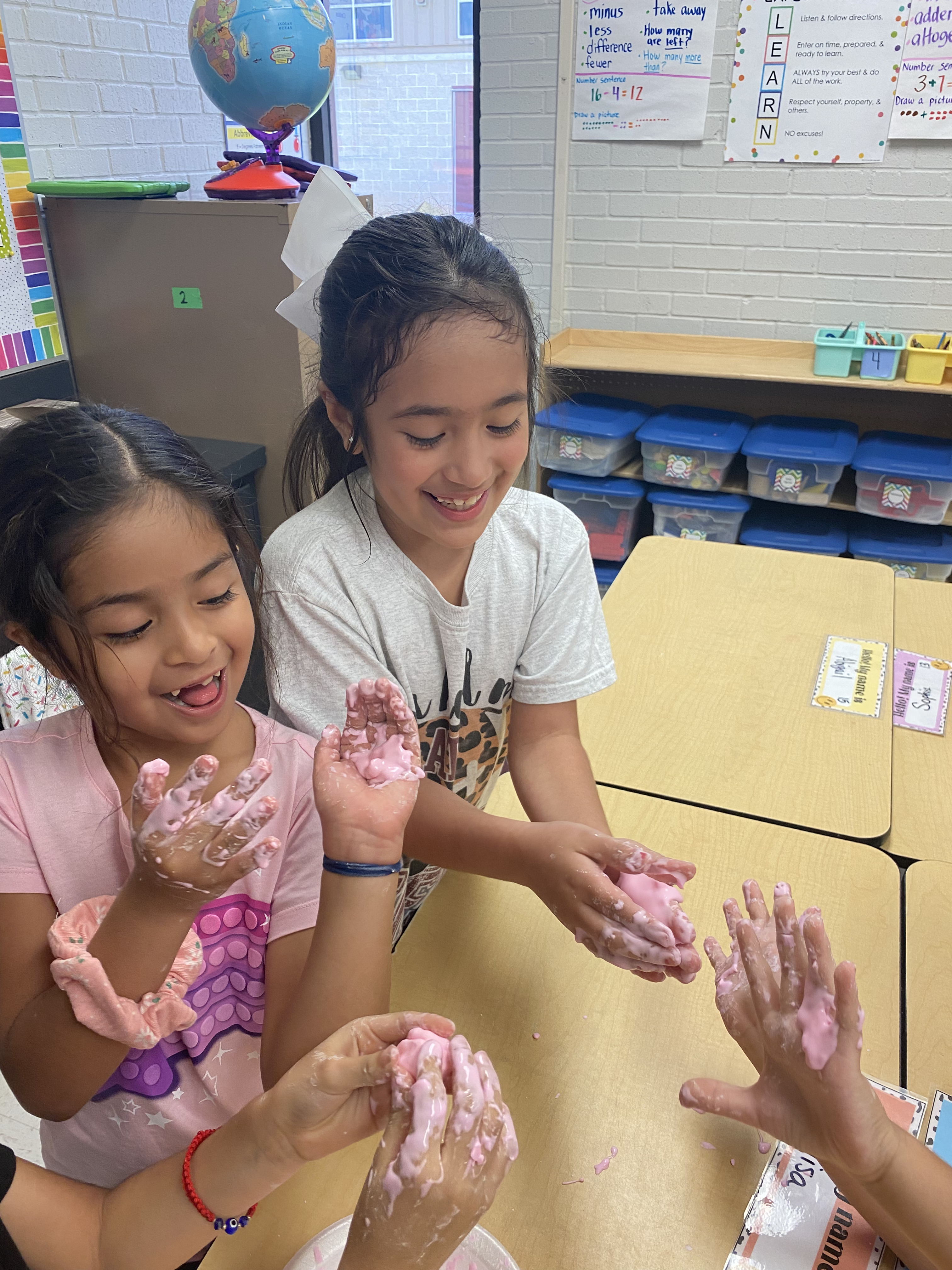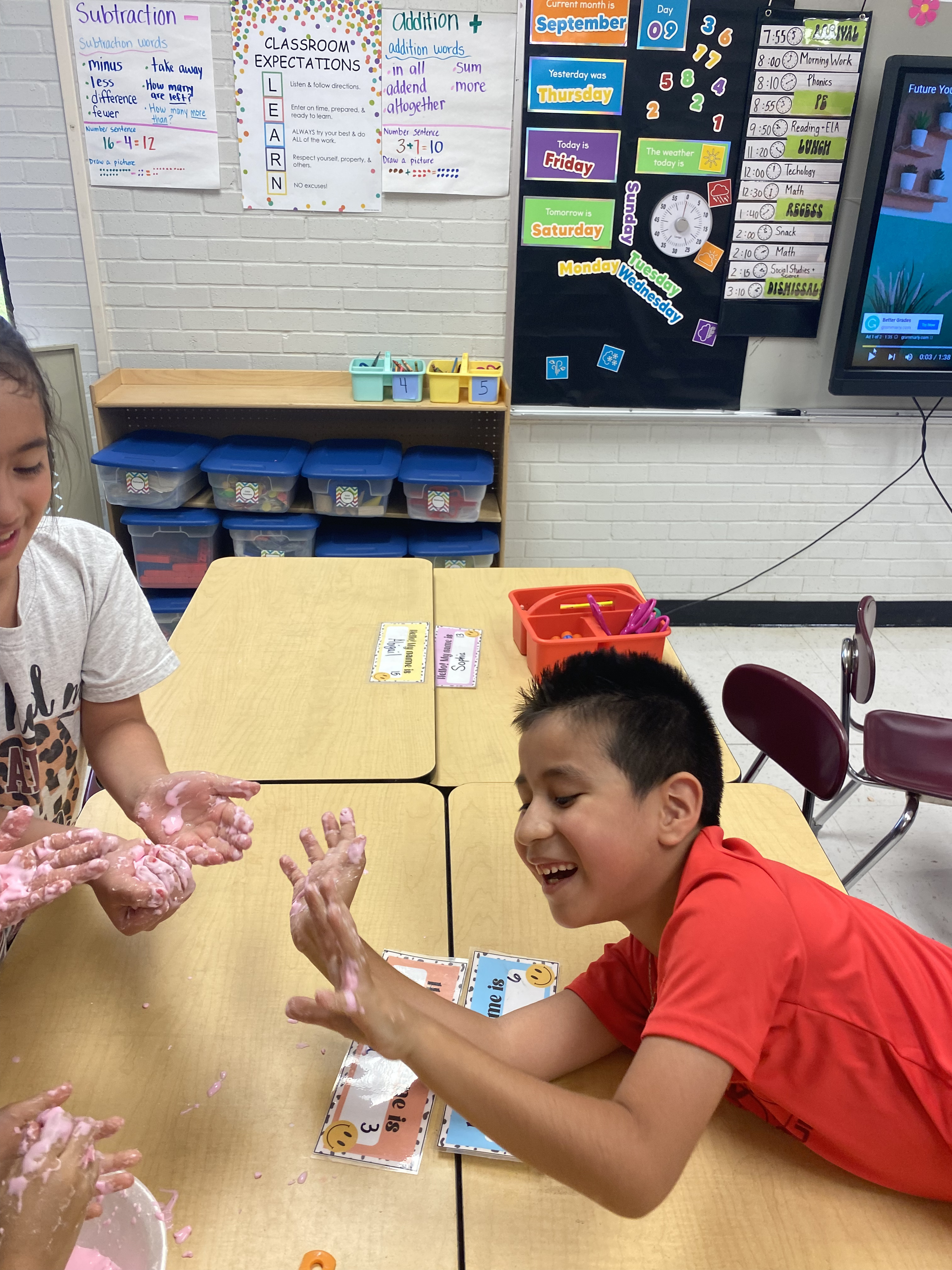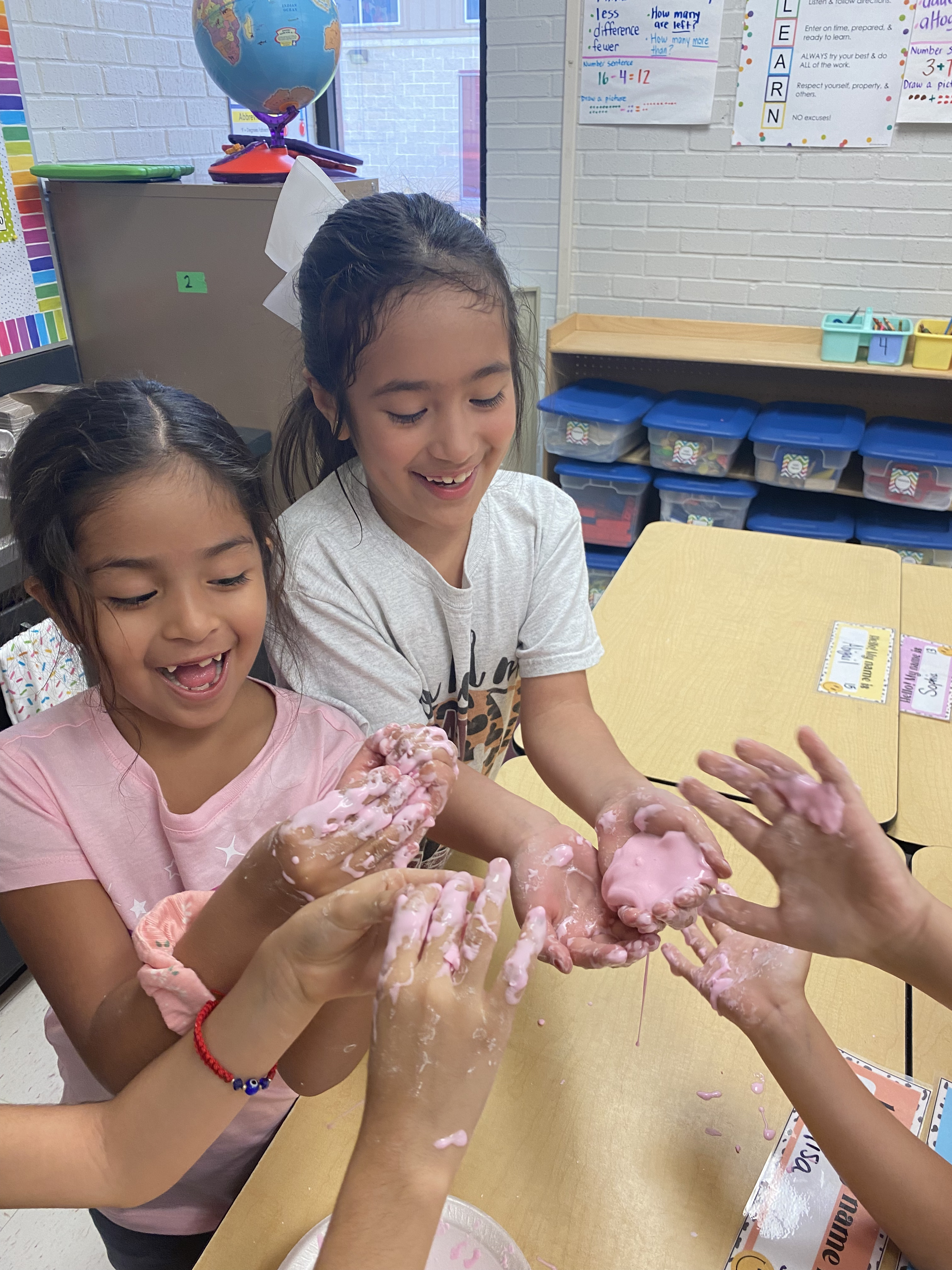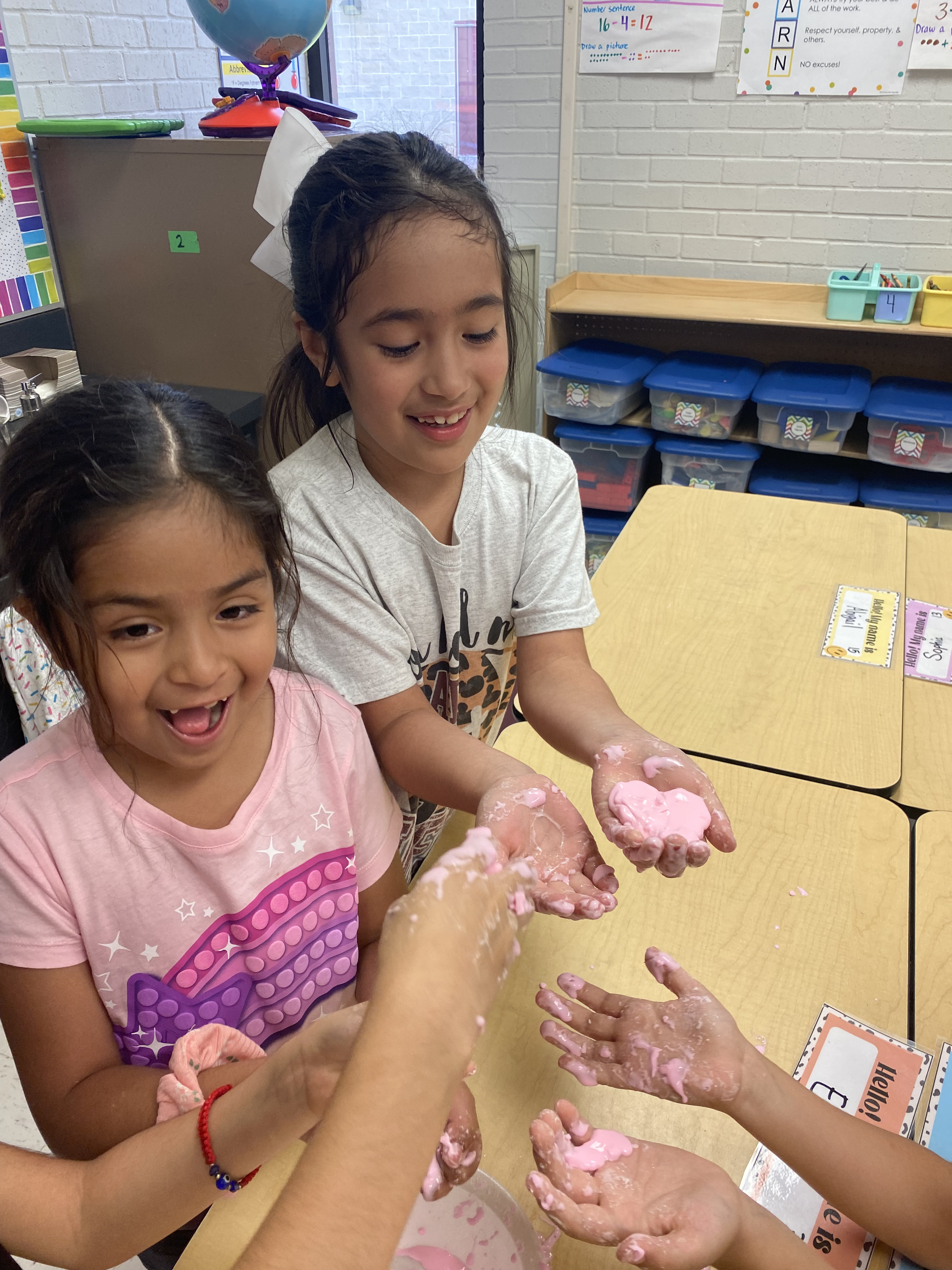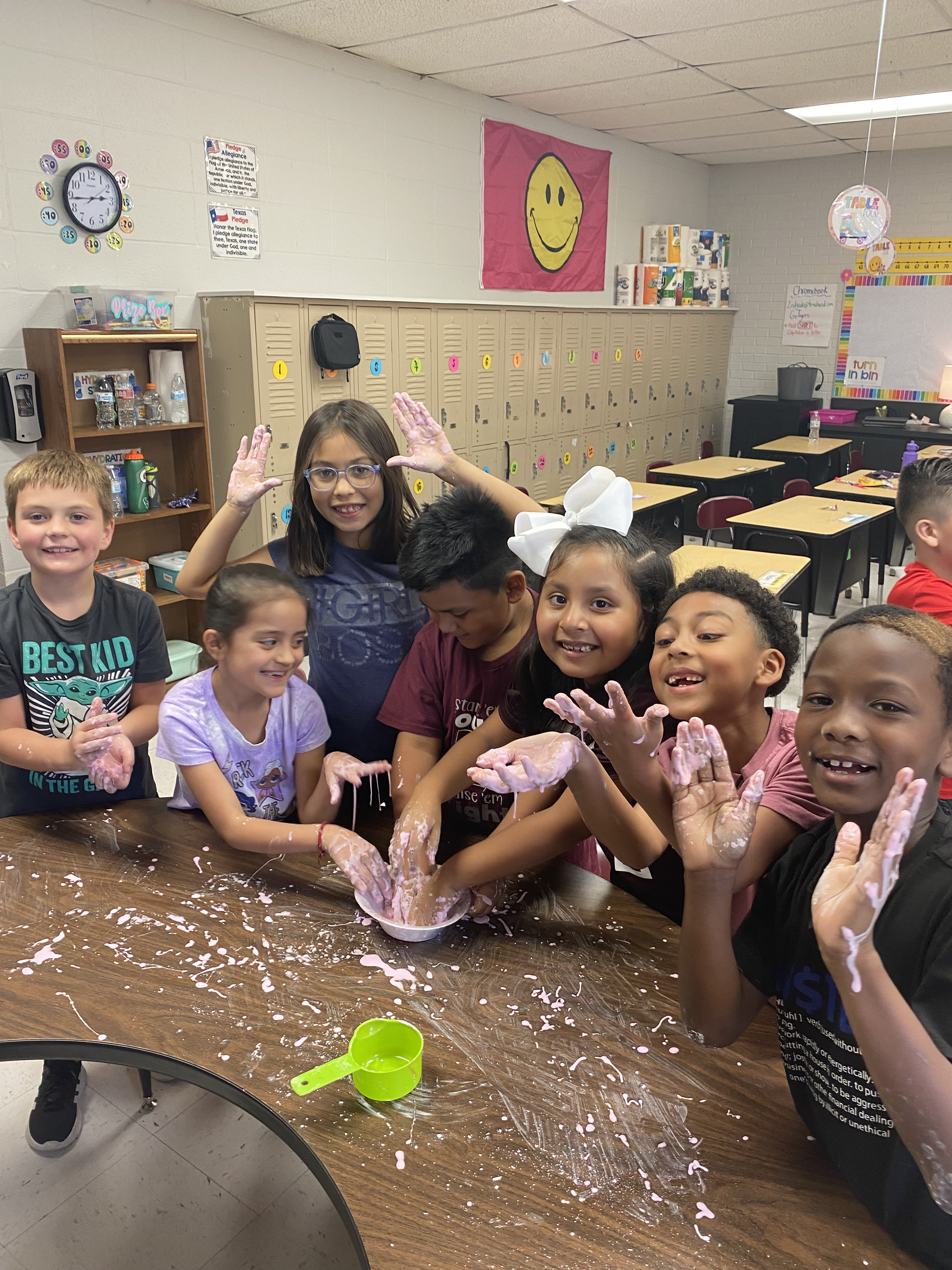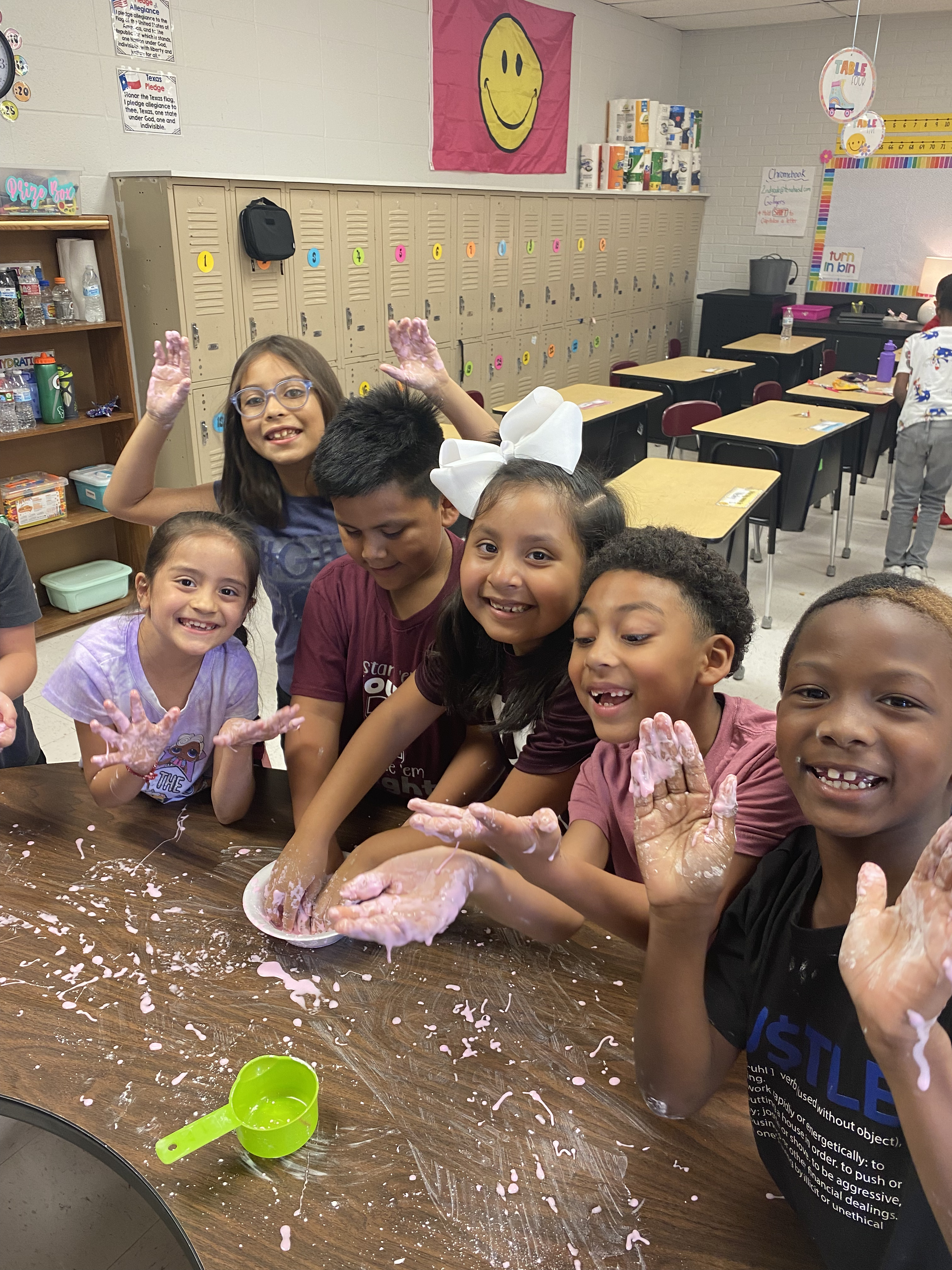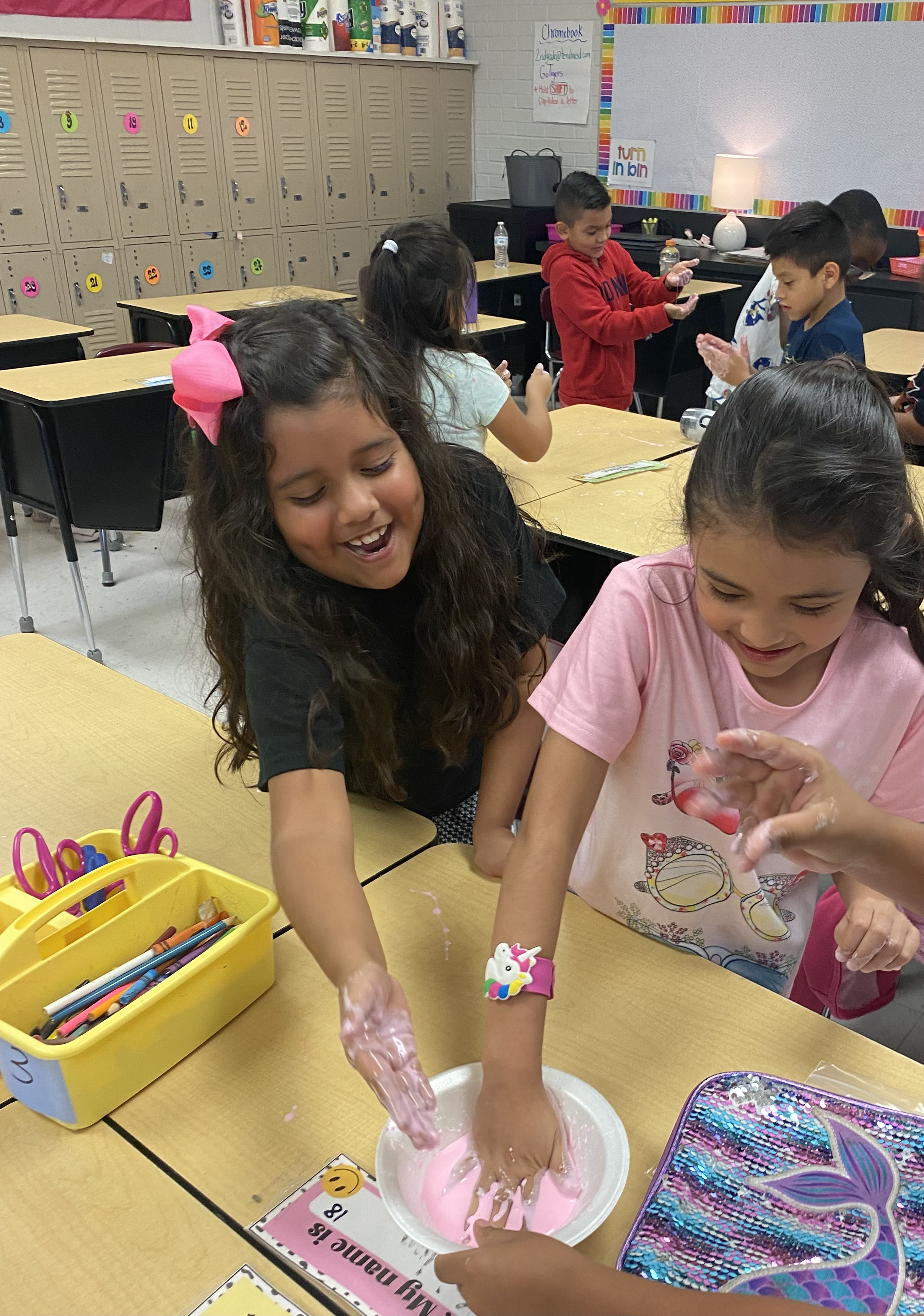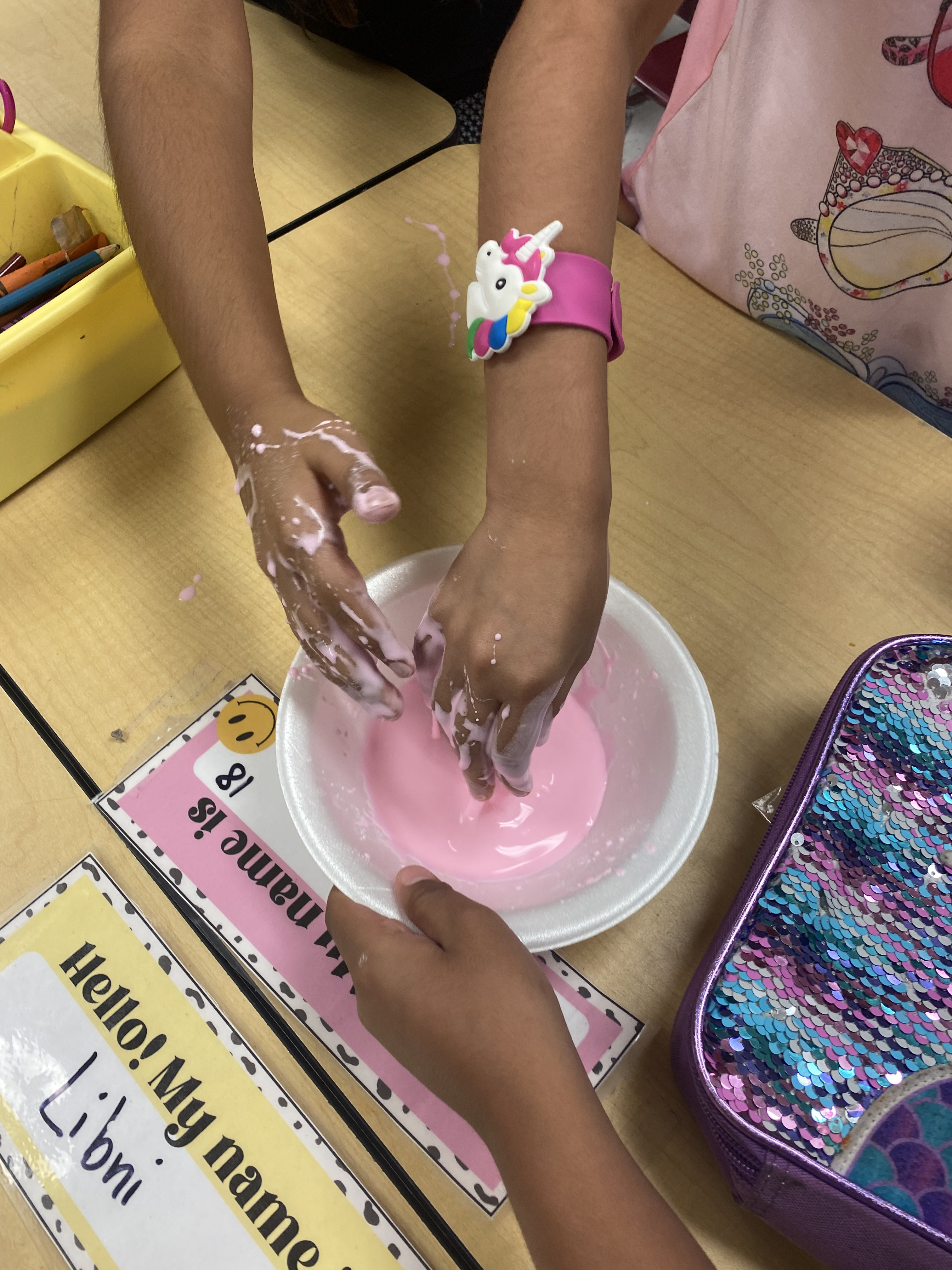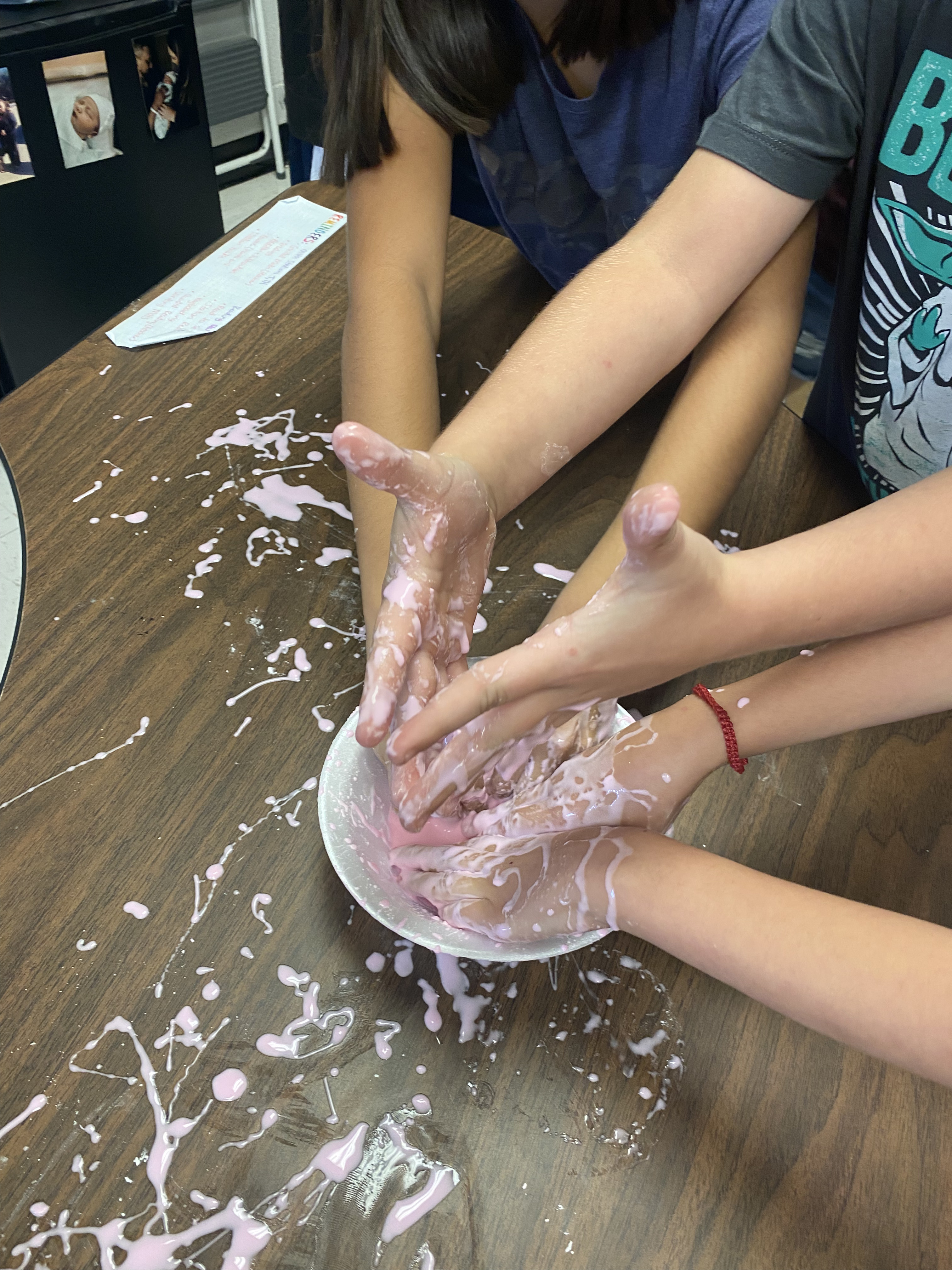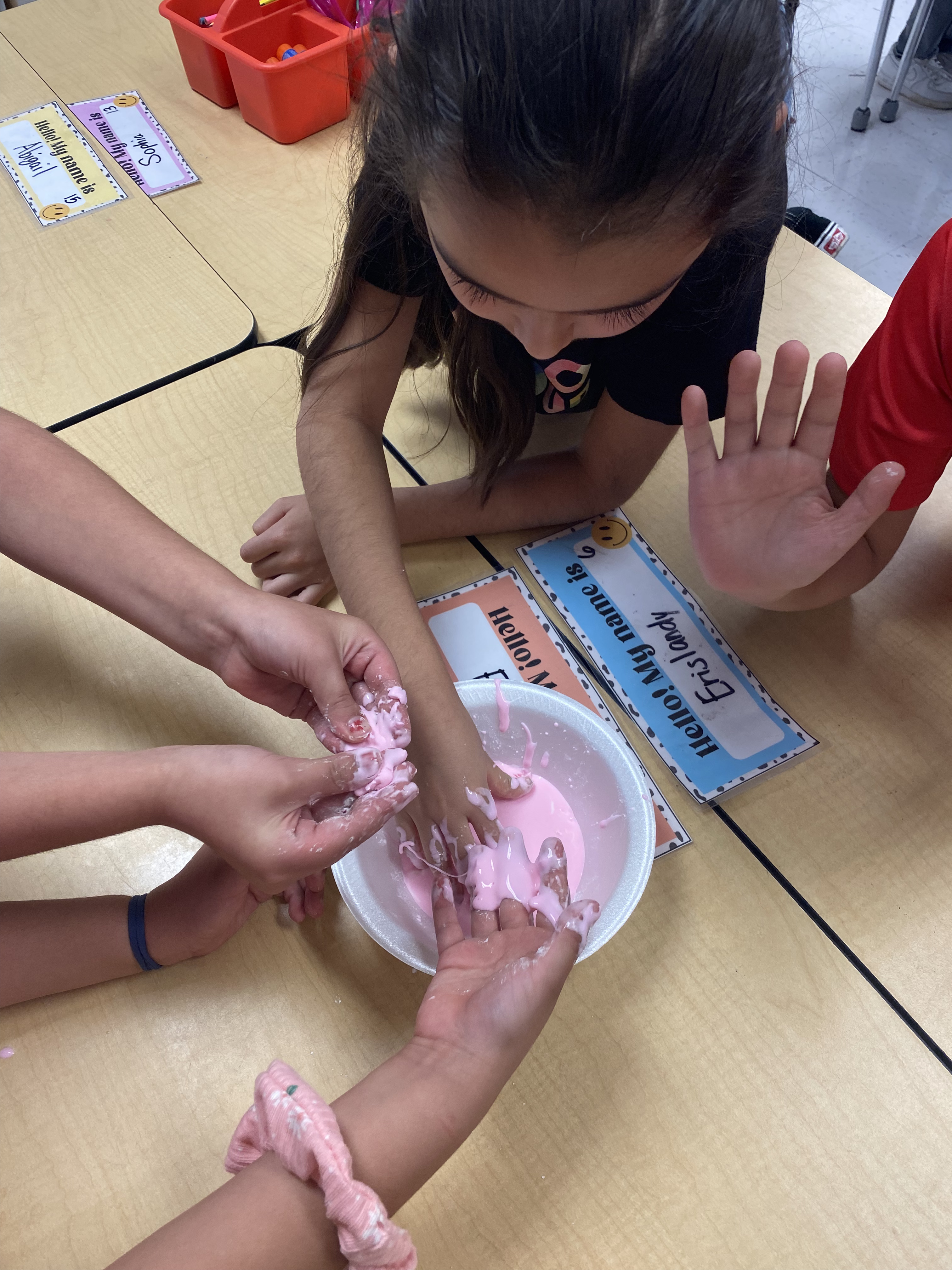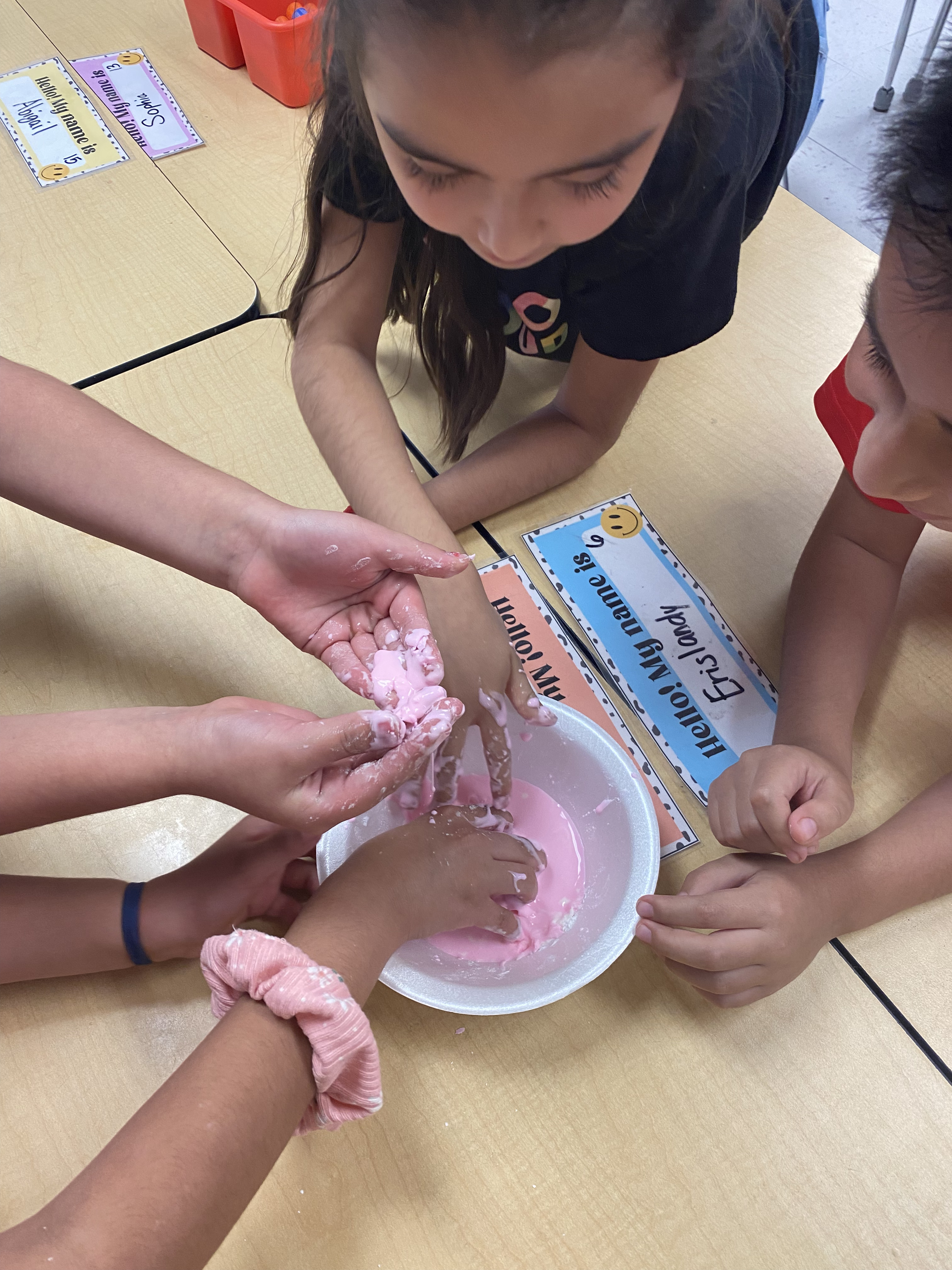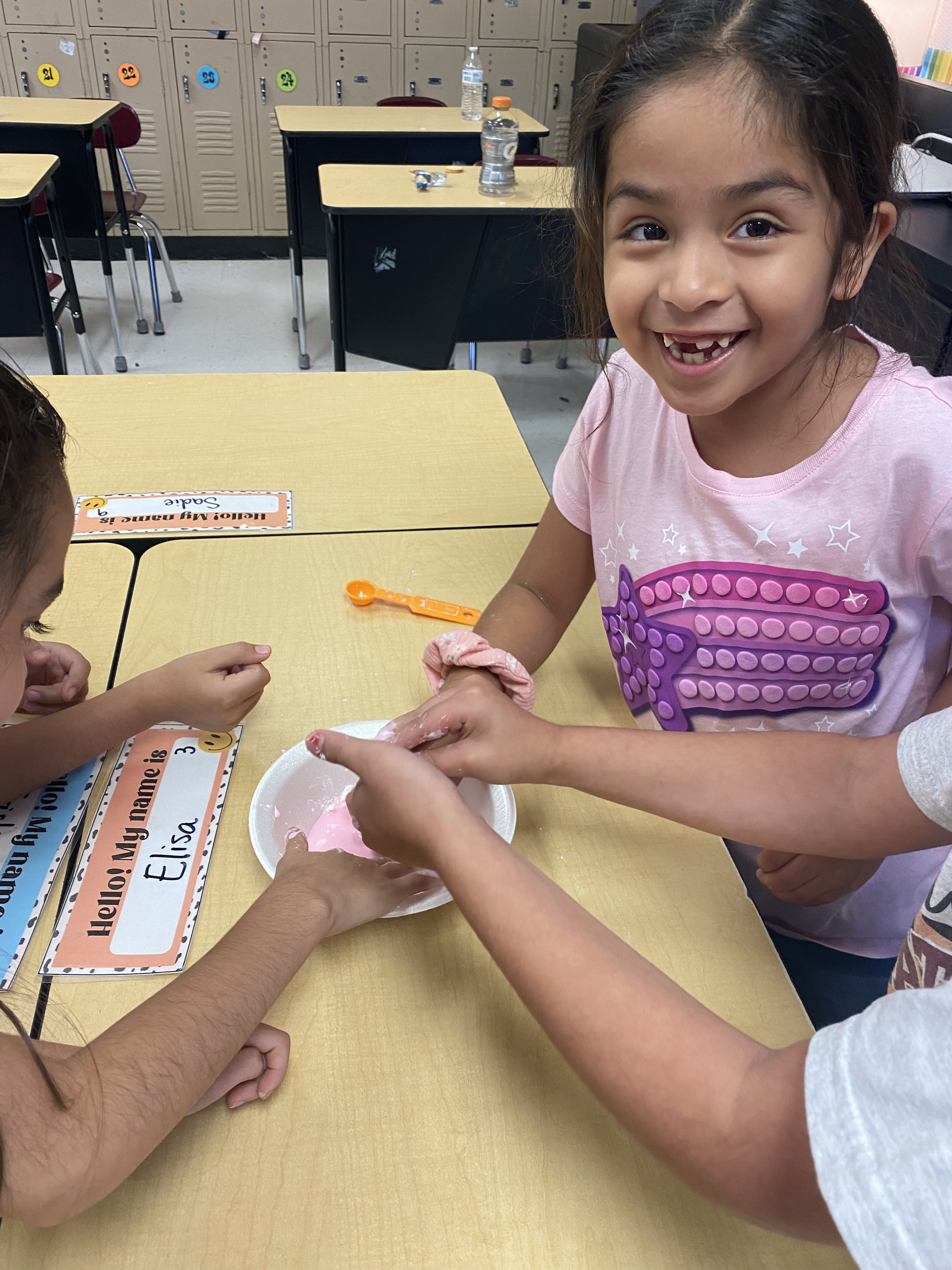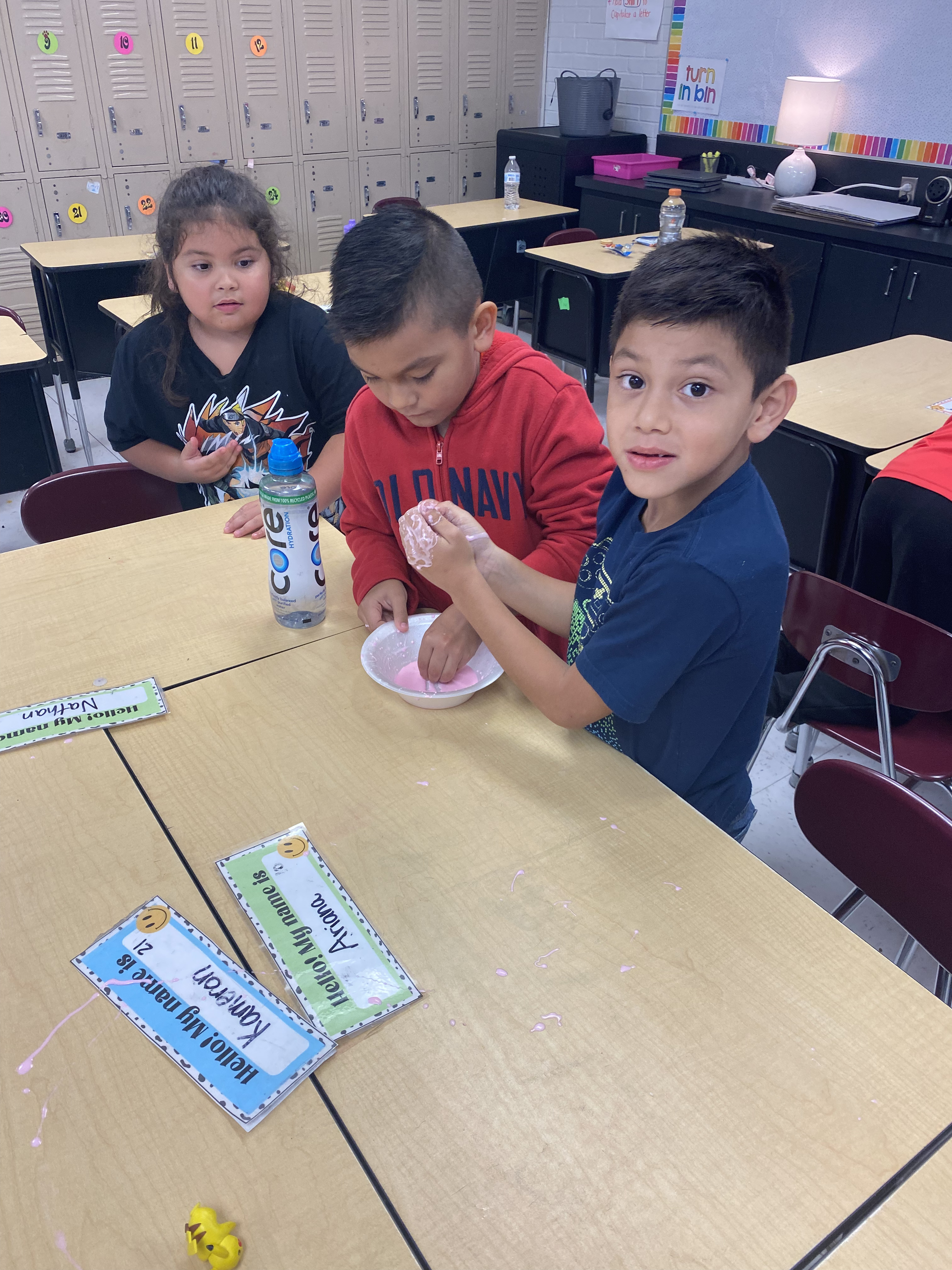 Liquid Experiment - Mrs. Garcia
Students are learning about solids, liquids, and gases. Today, students experimented with several types of liquids to determine the properties of liquids.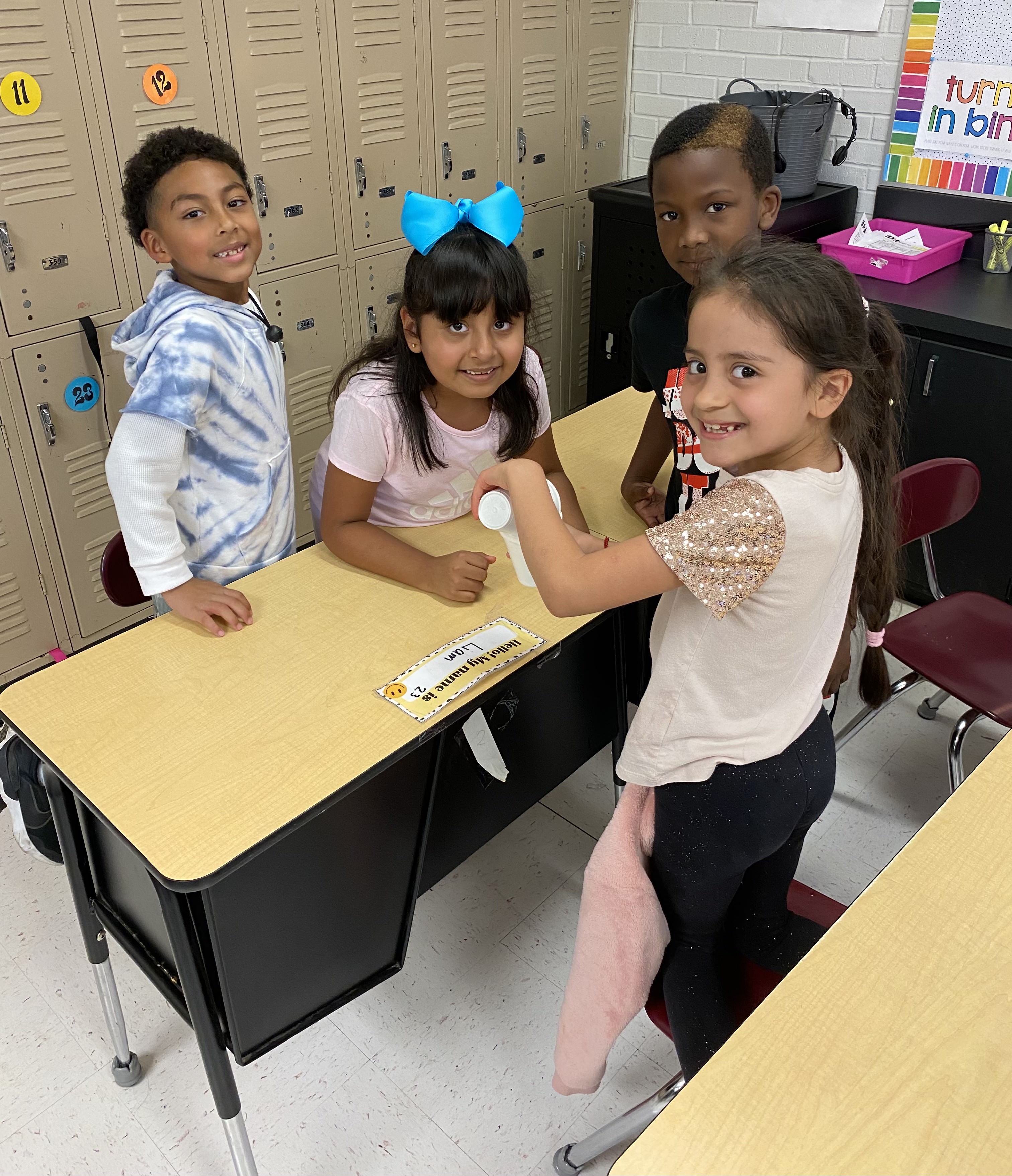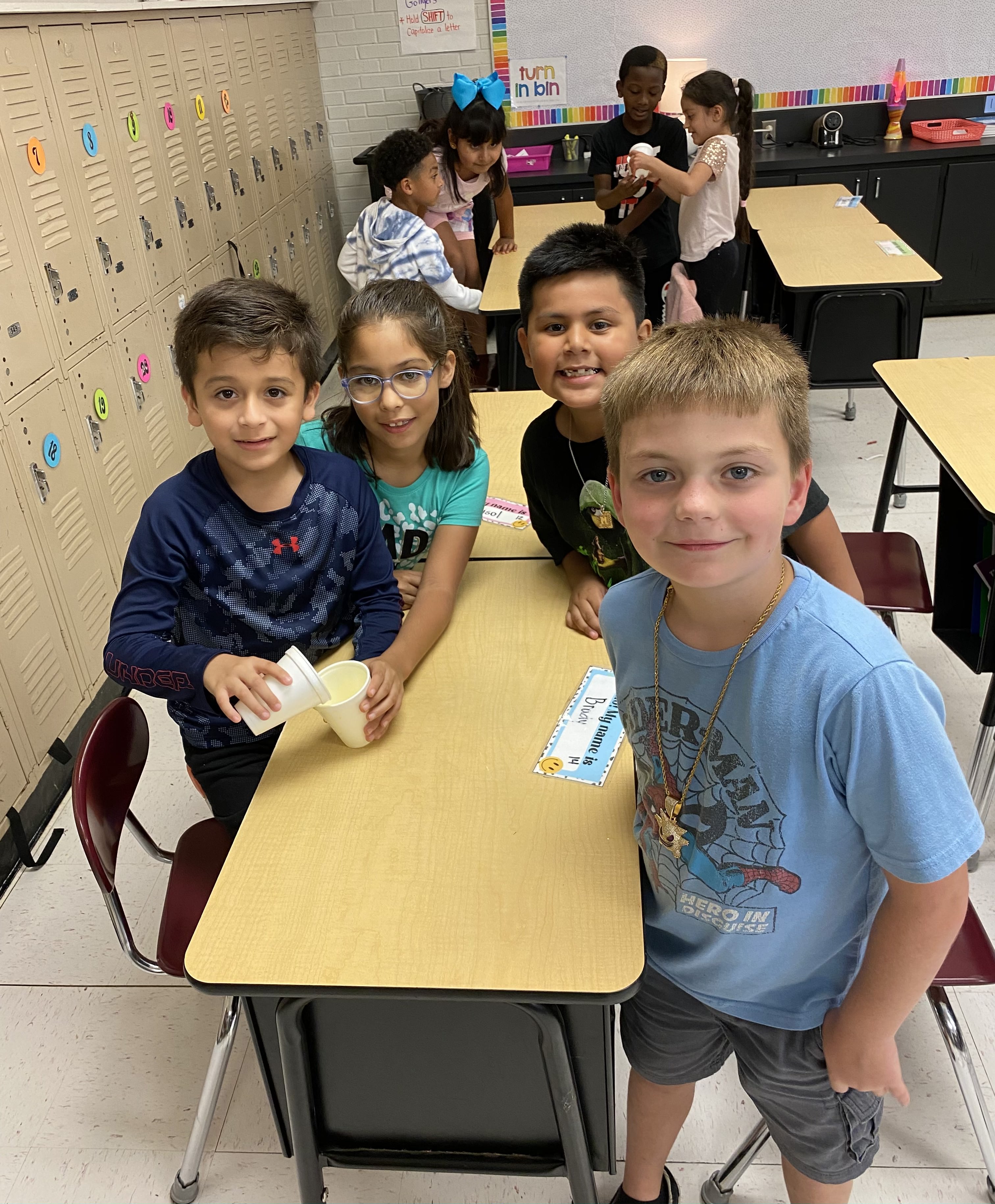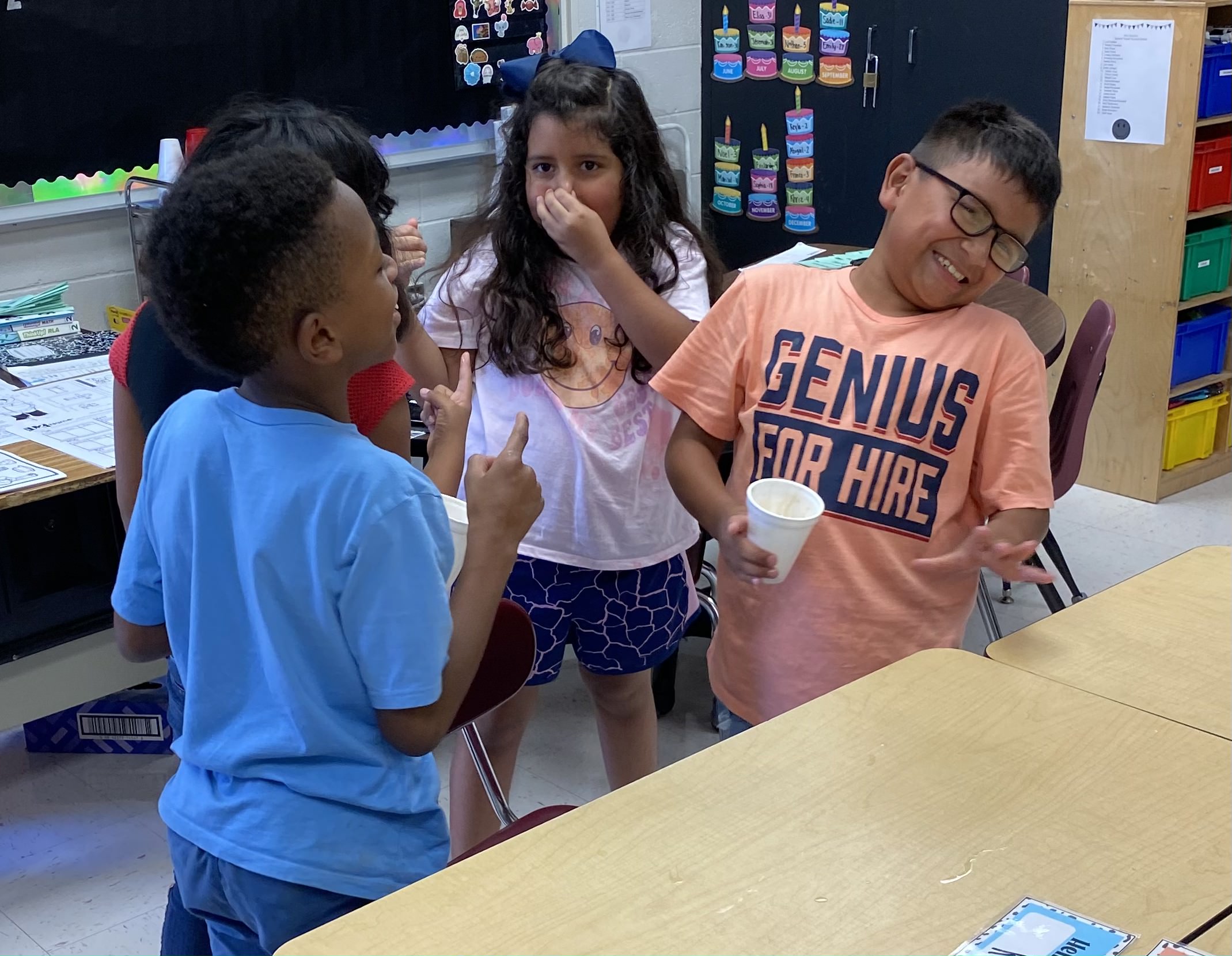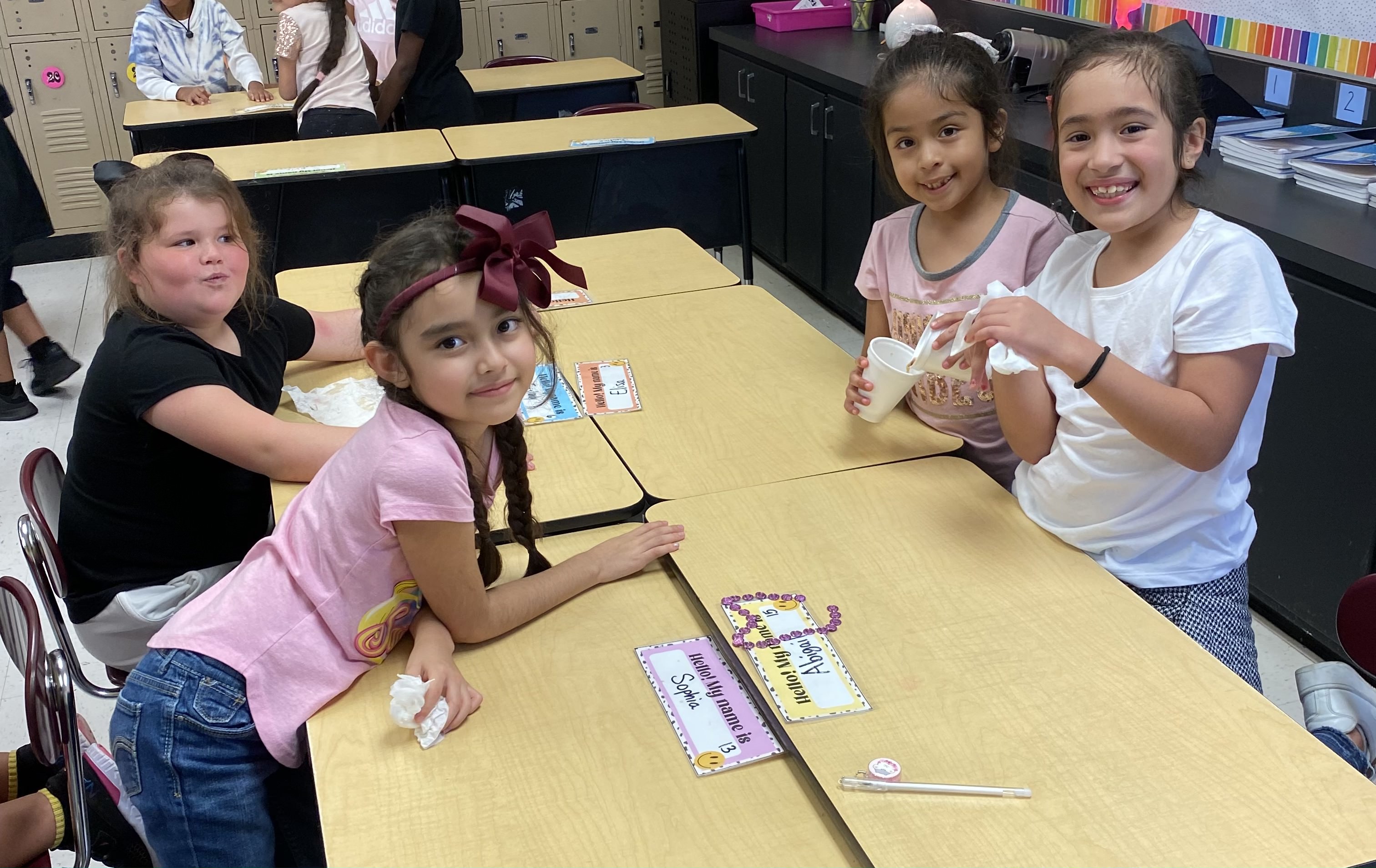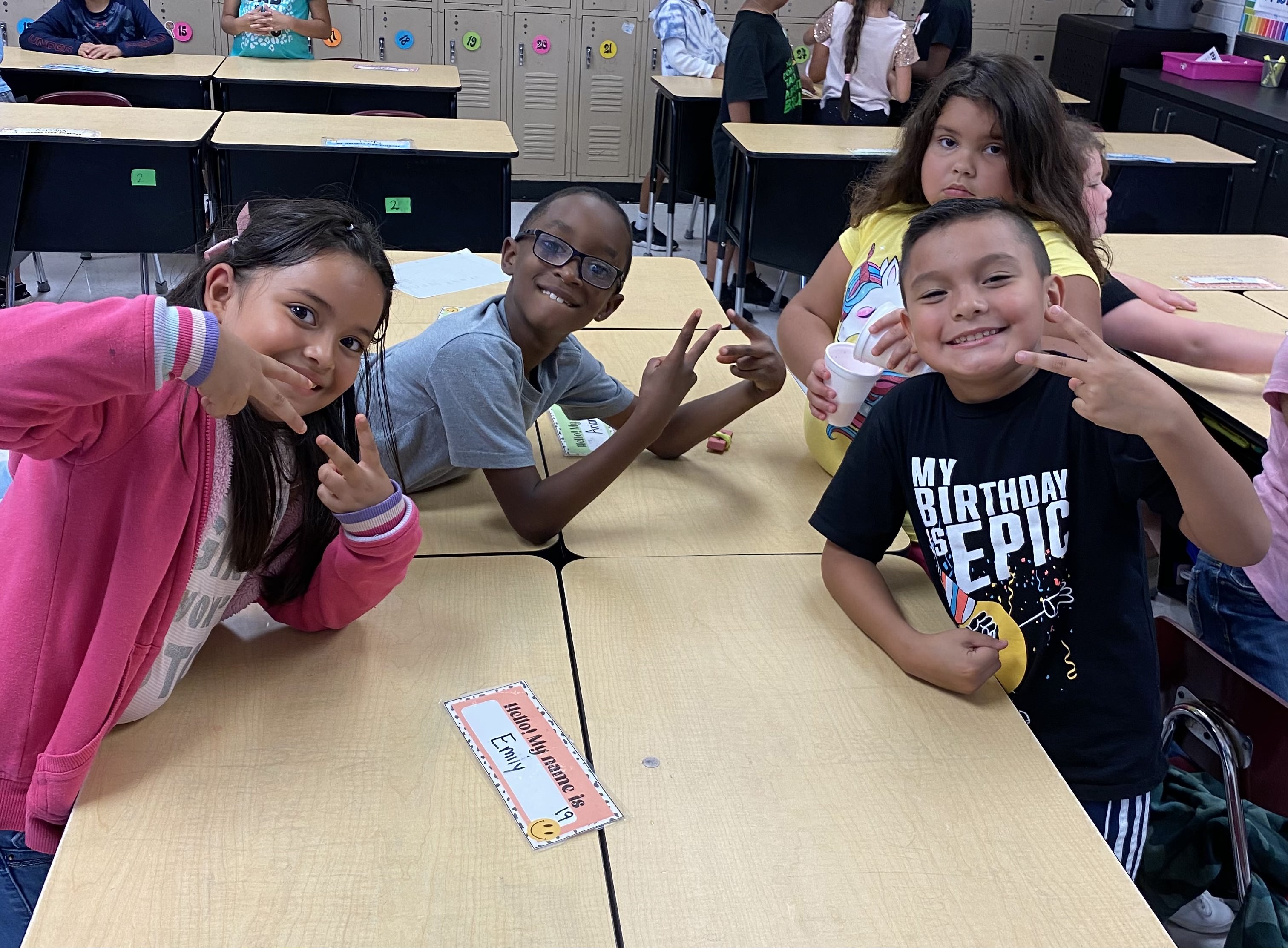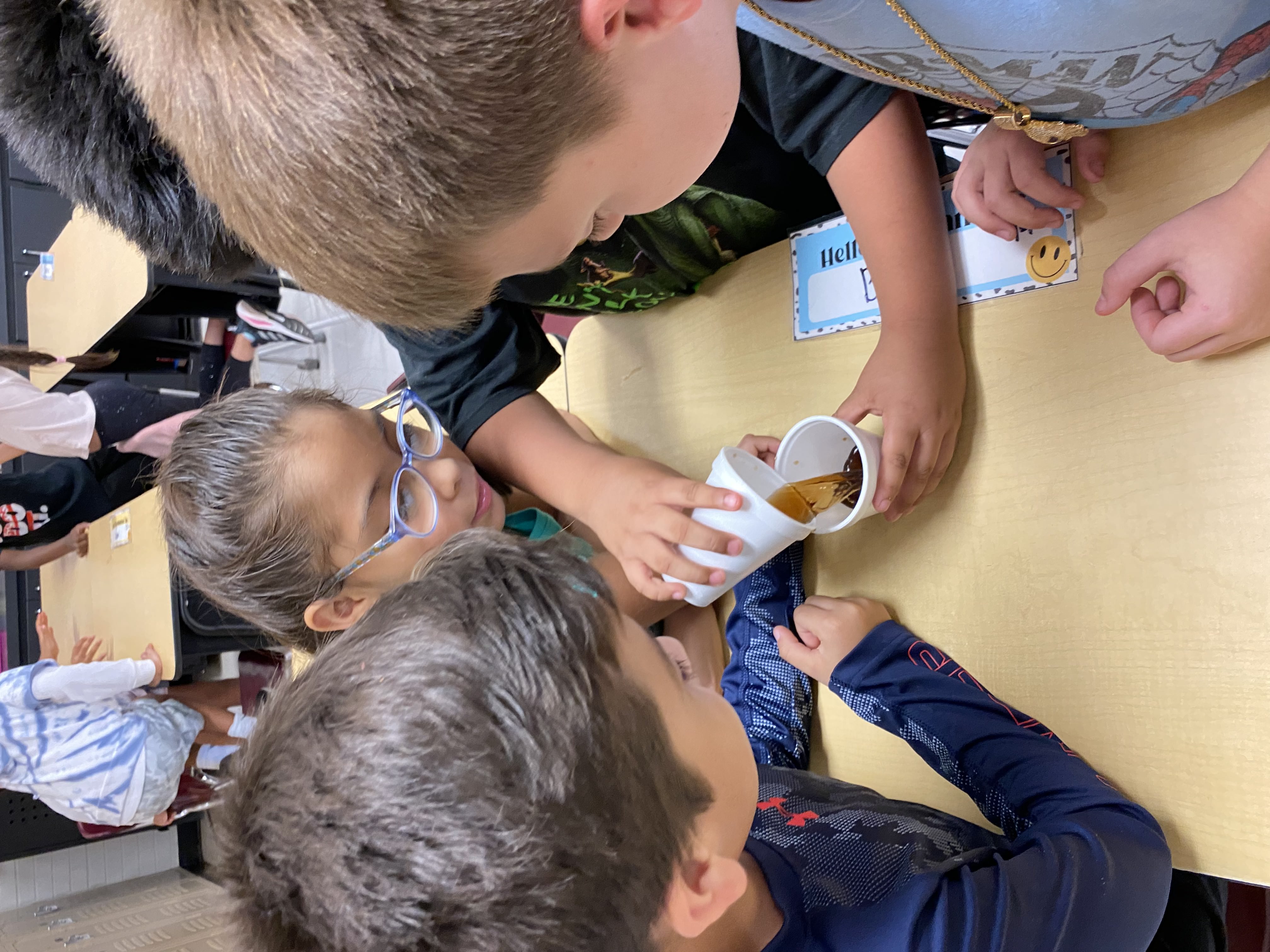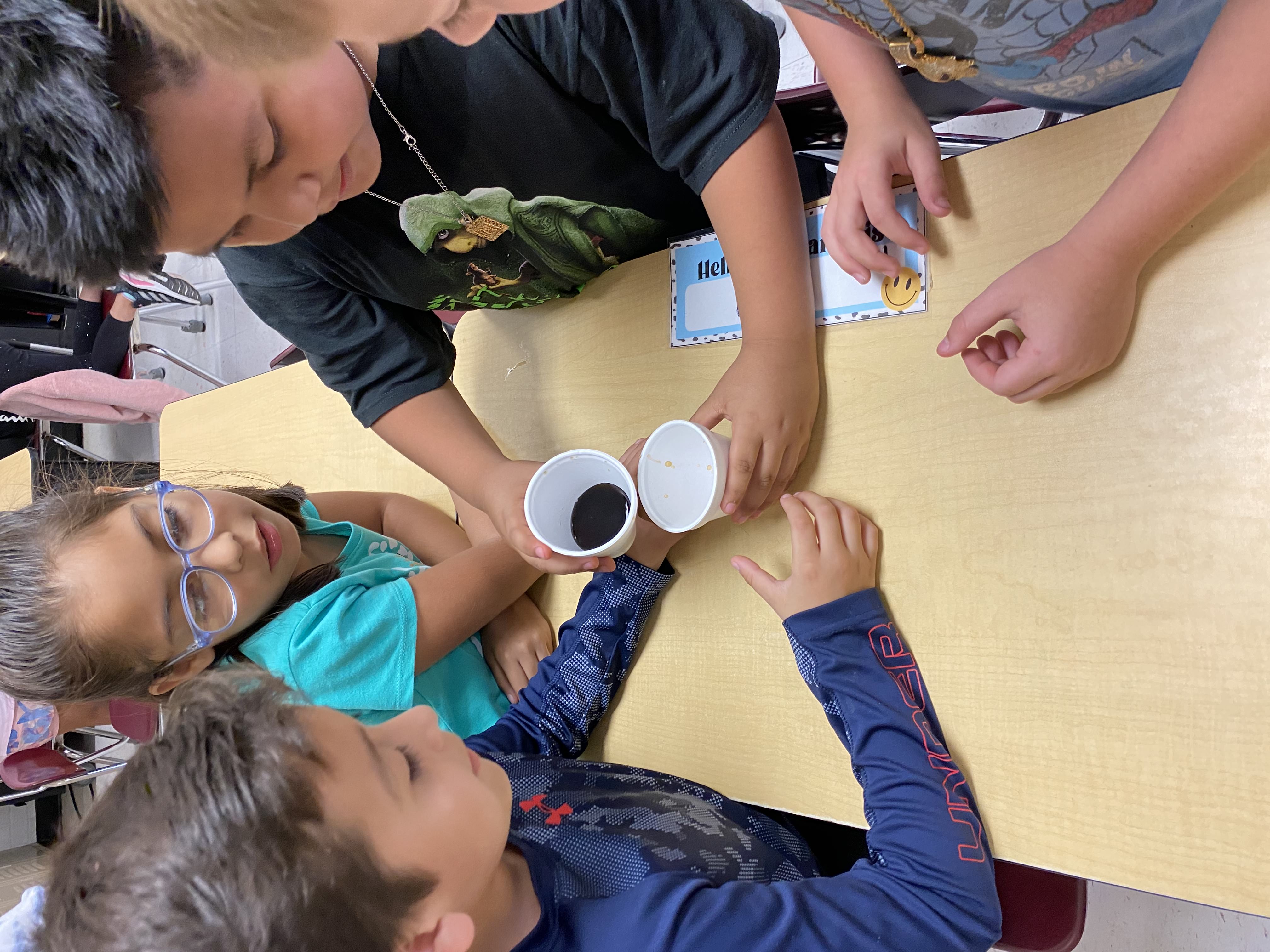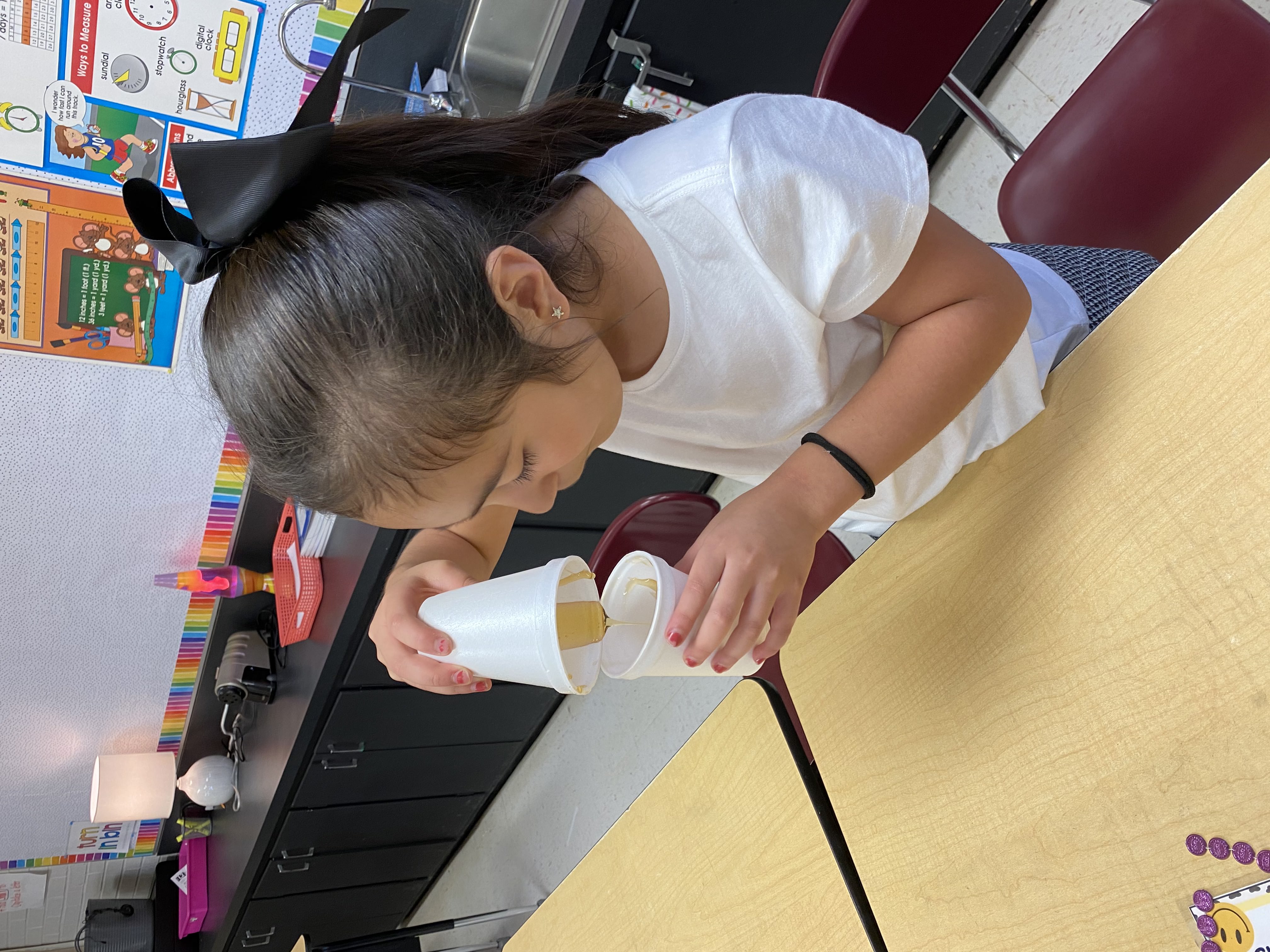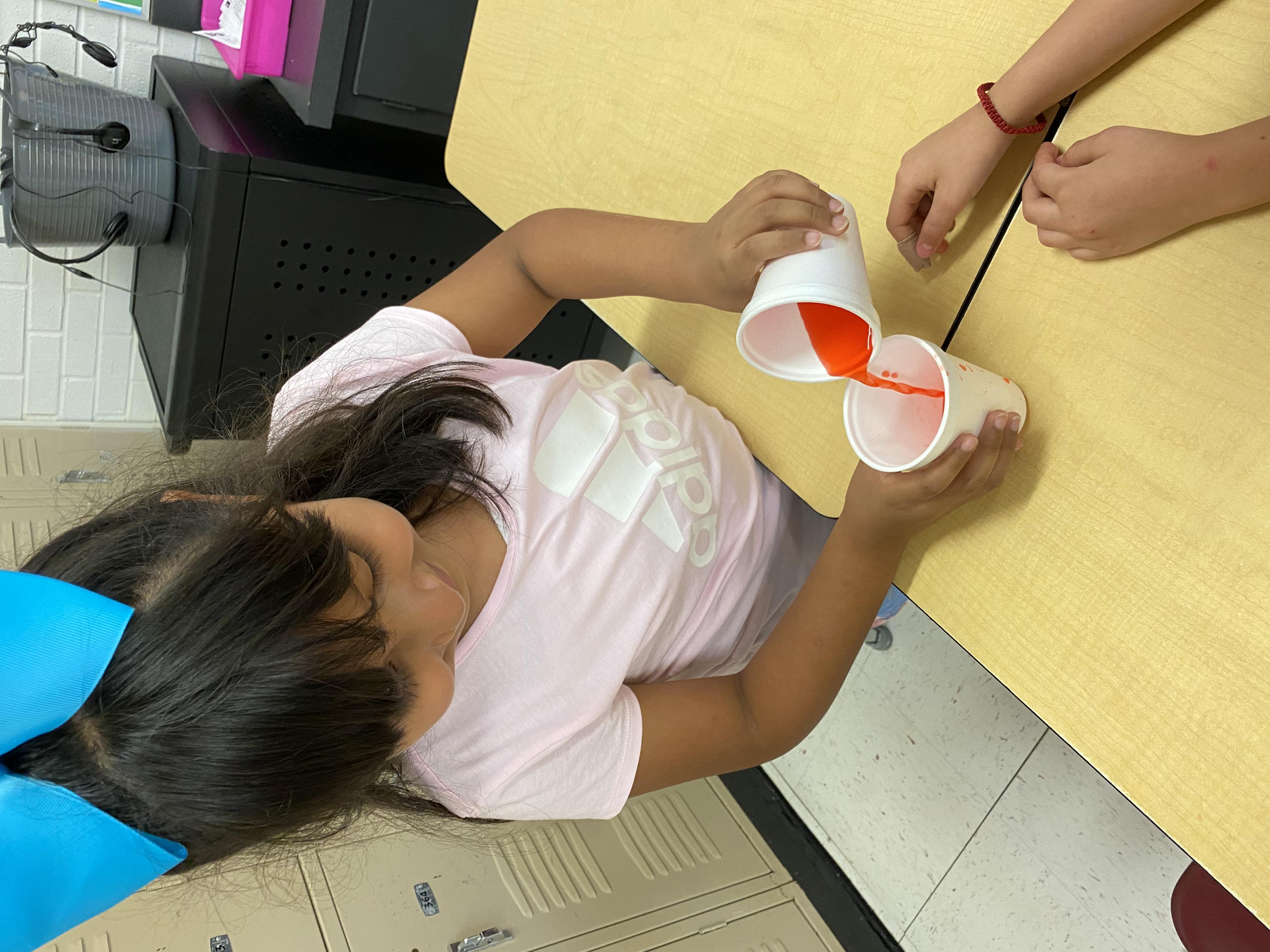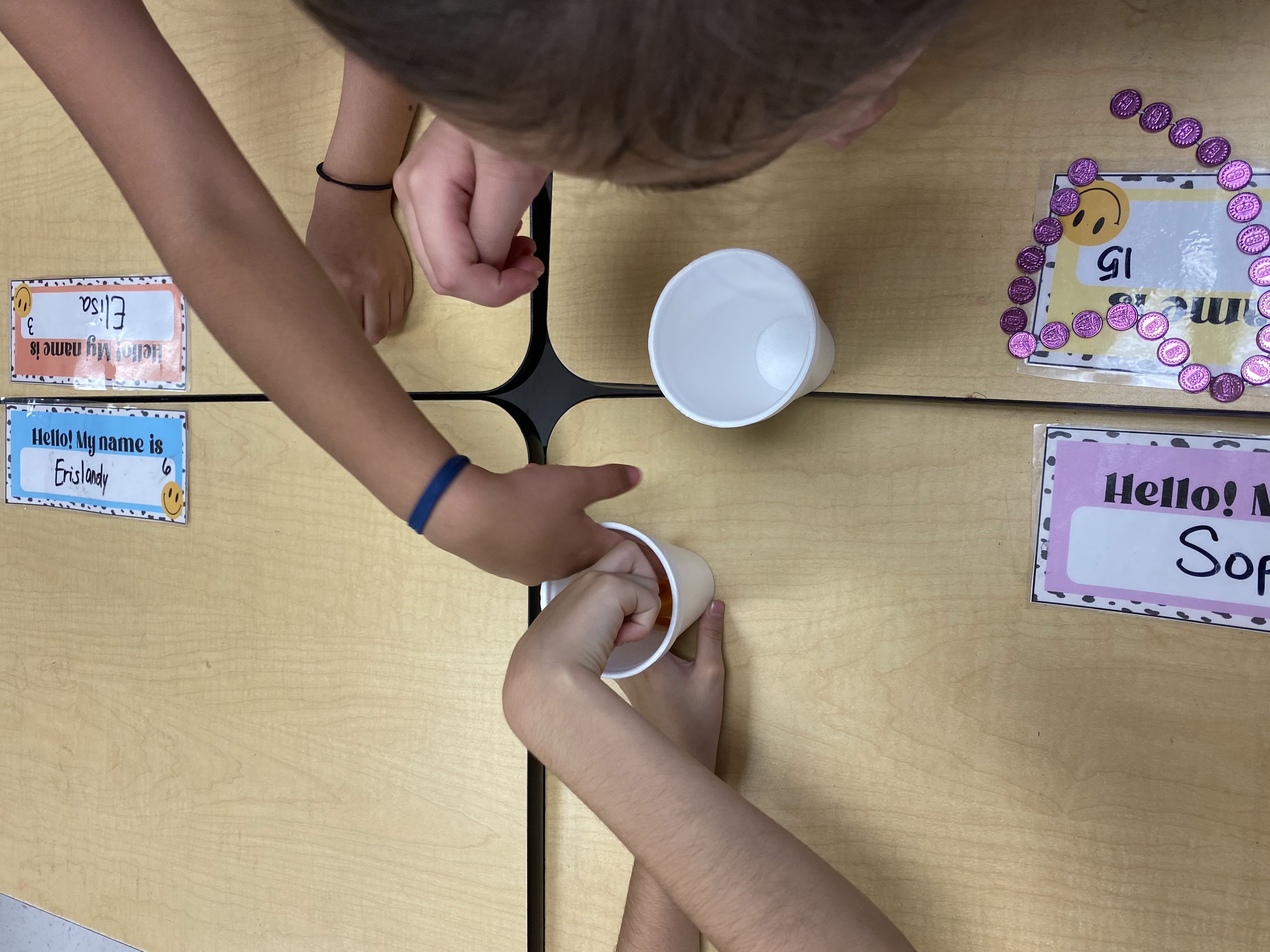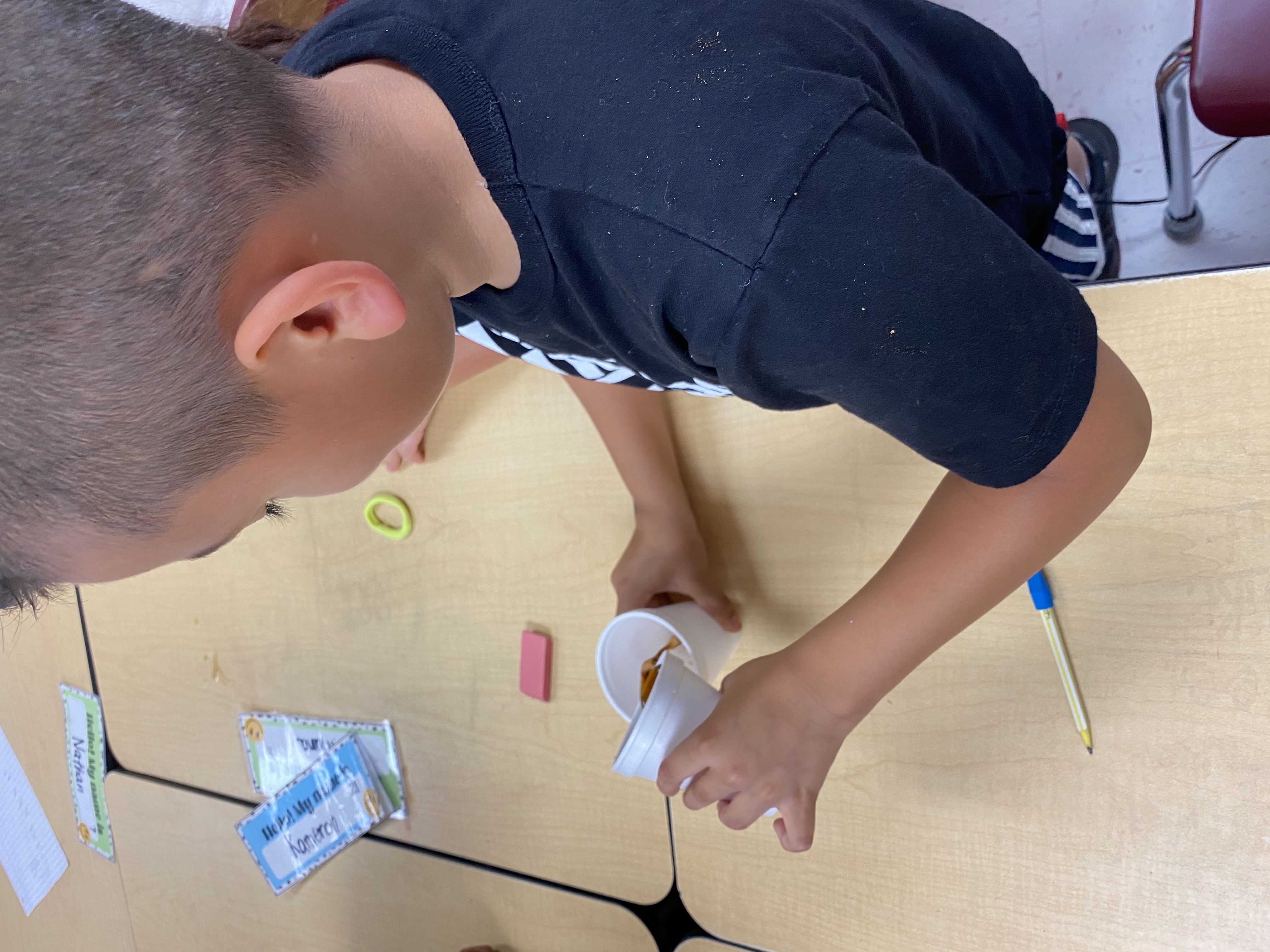 Matter & Energy - Mrs. Albert - 3rd Grade
Matter and energy. The student knows that matter has measurable physical properties and those properties determine how matter is classified, changed, and used.

In order to convey the above TEKS to the students, we made ice cream in a bag while observing and recording the changing state of matter when energy is applied (shaking the bag.)
This lesson also included the scientific method which applies to all experimental investigations.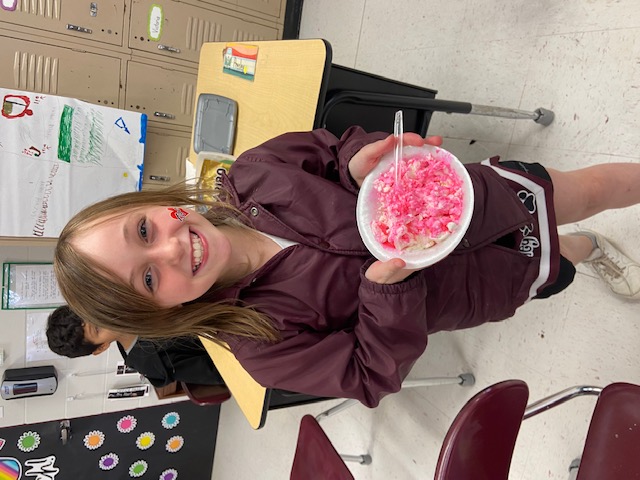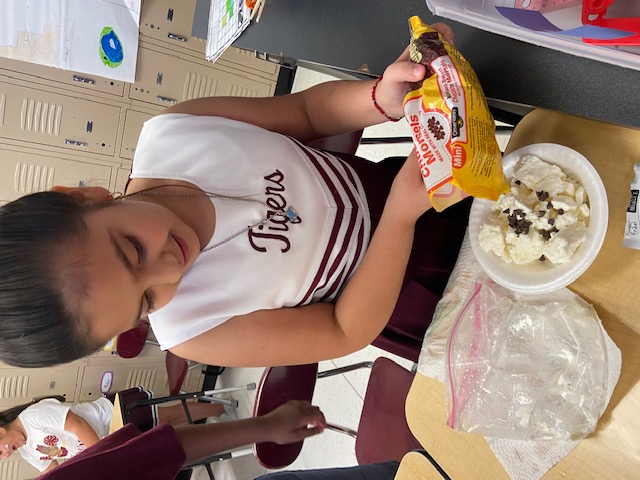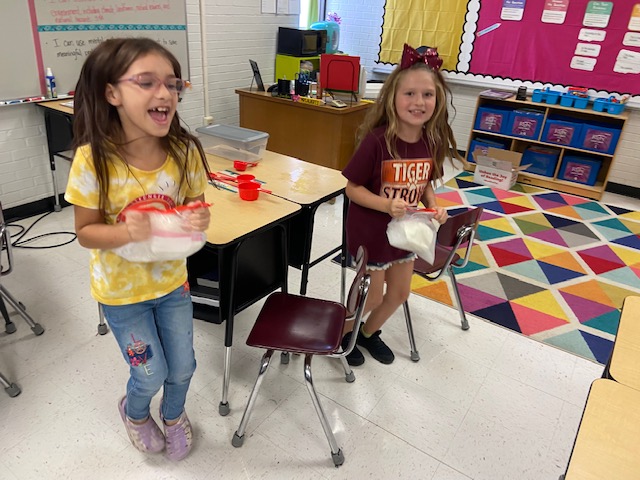 Weather Experiment - Mrs. Woodfin - August 26, 2022
Rain and Safety with Goggles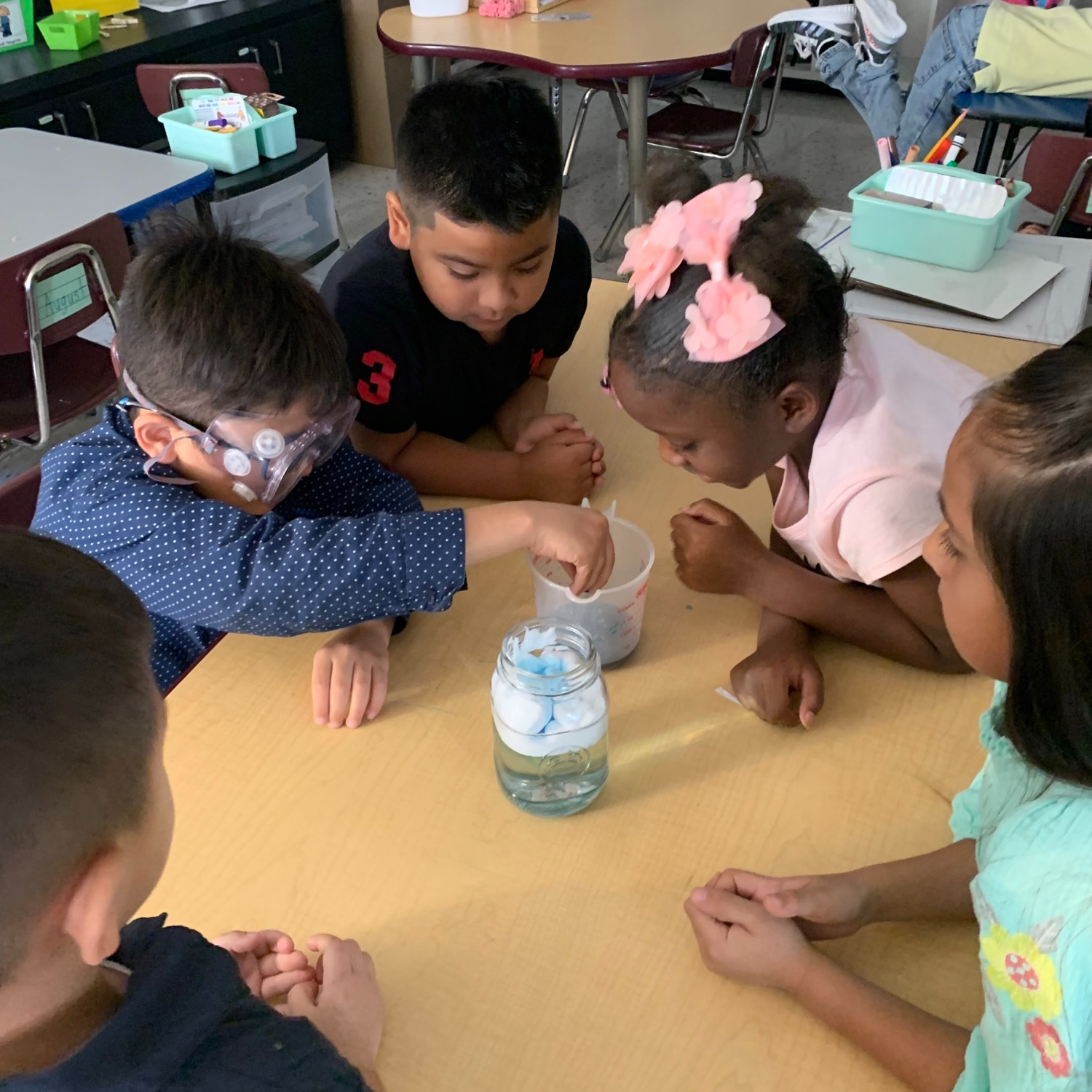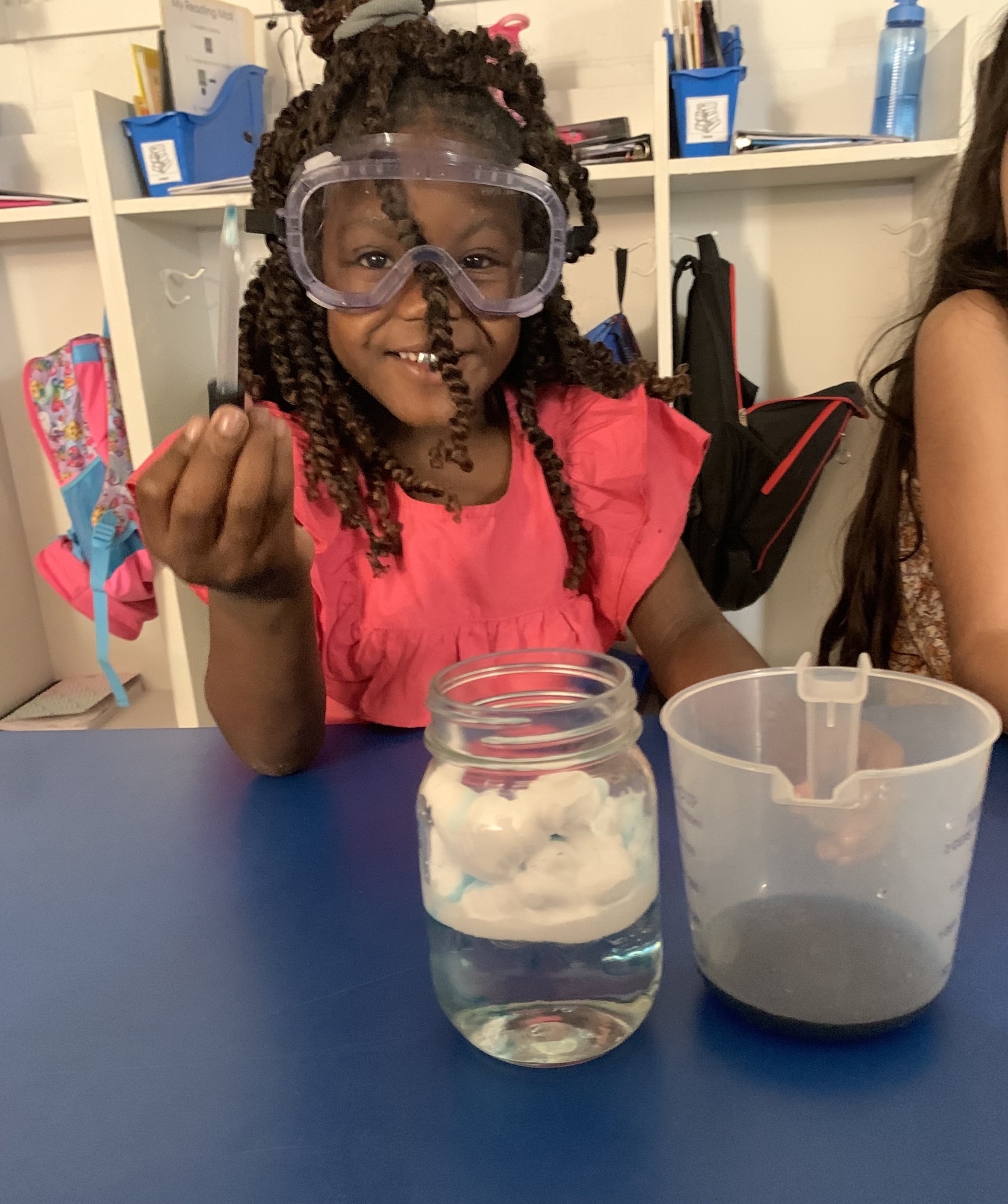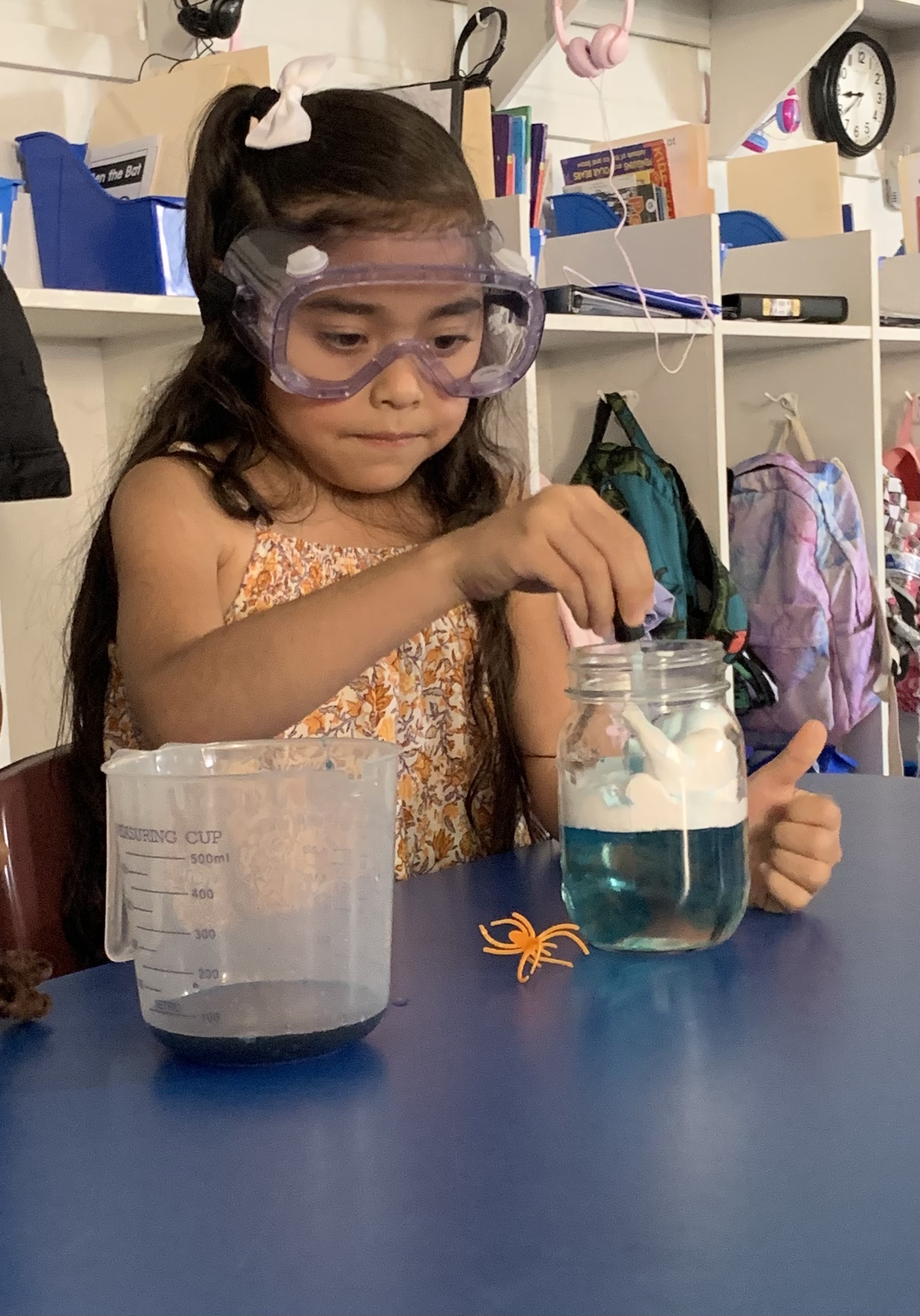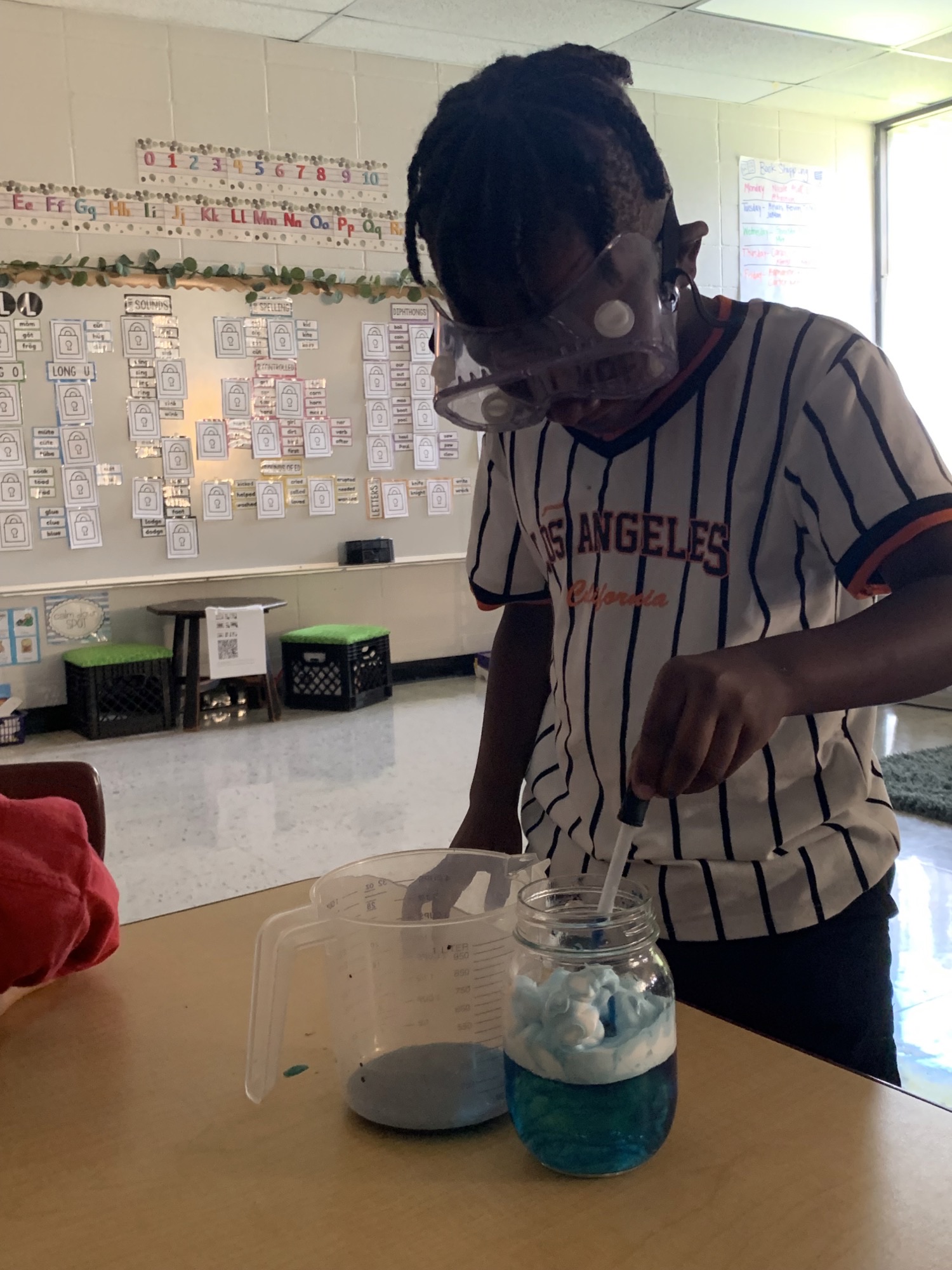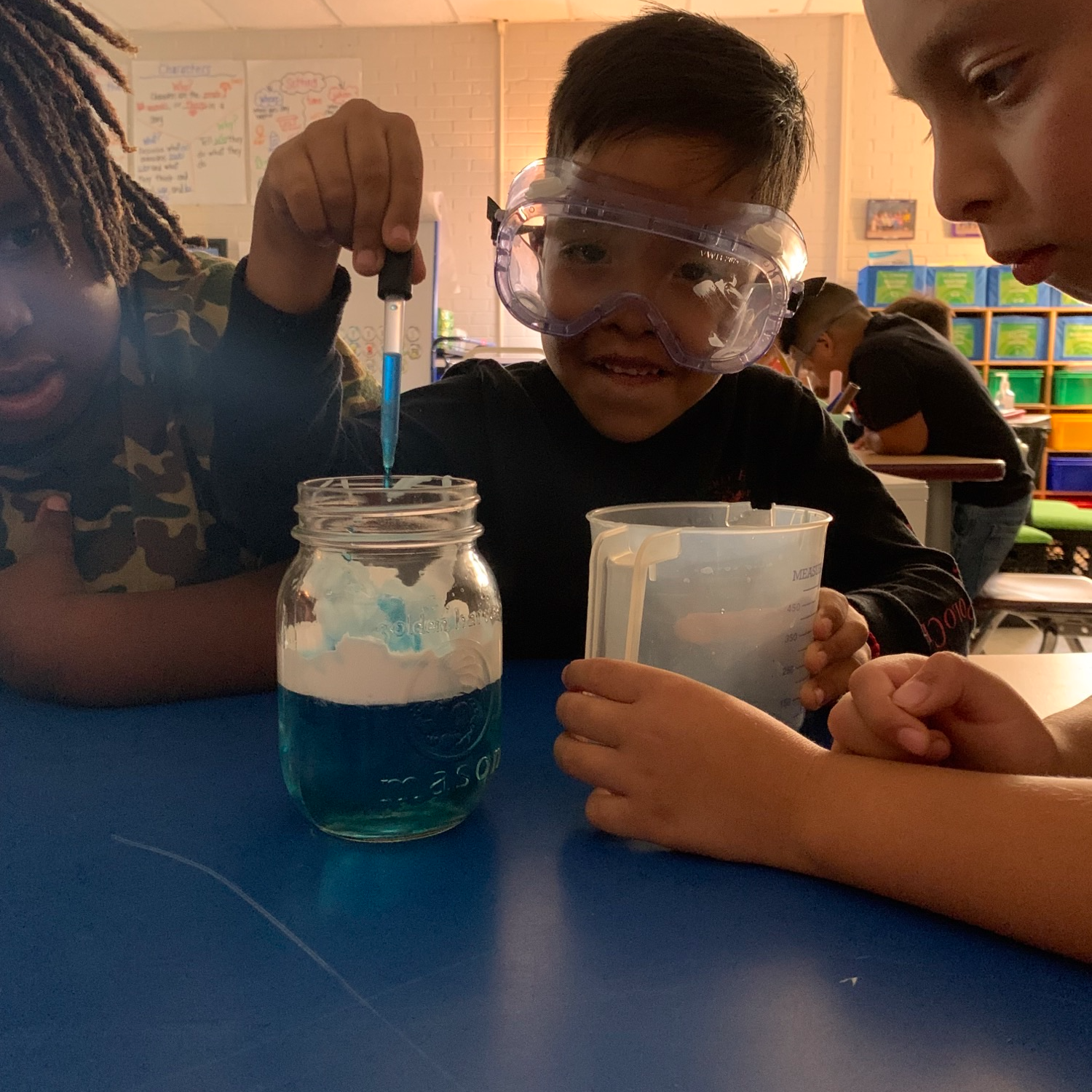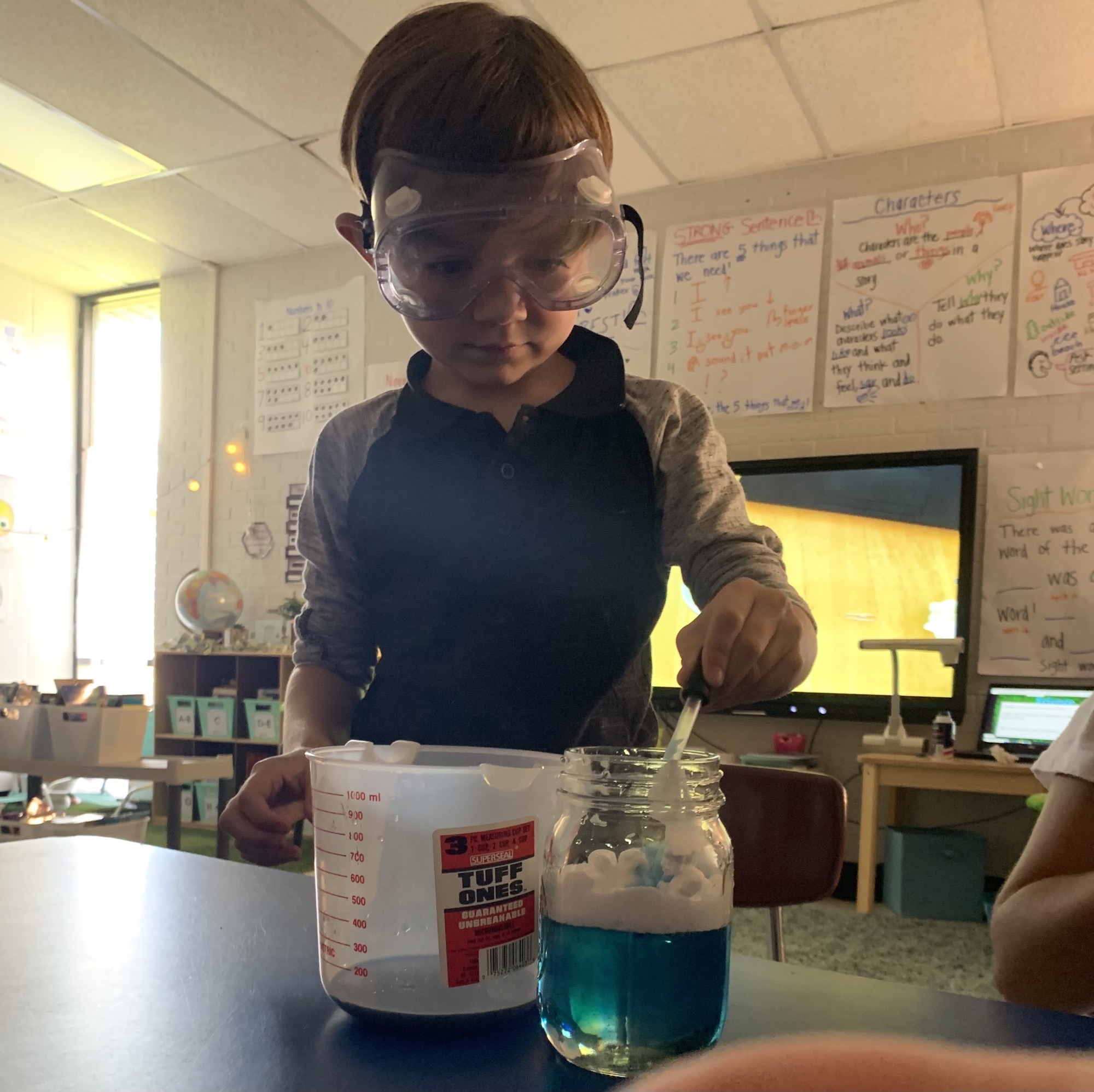 "Retell Cafe" - Pizza Edition - August 25, 2022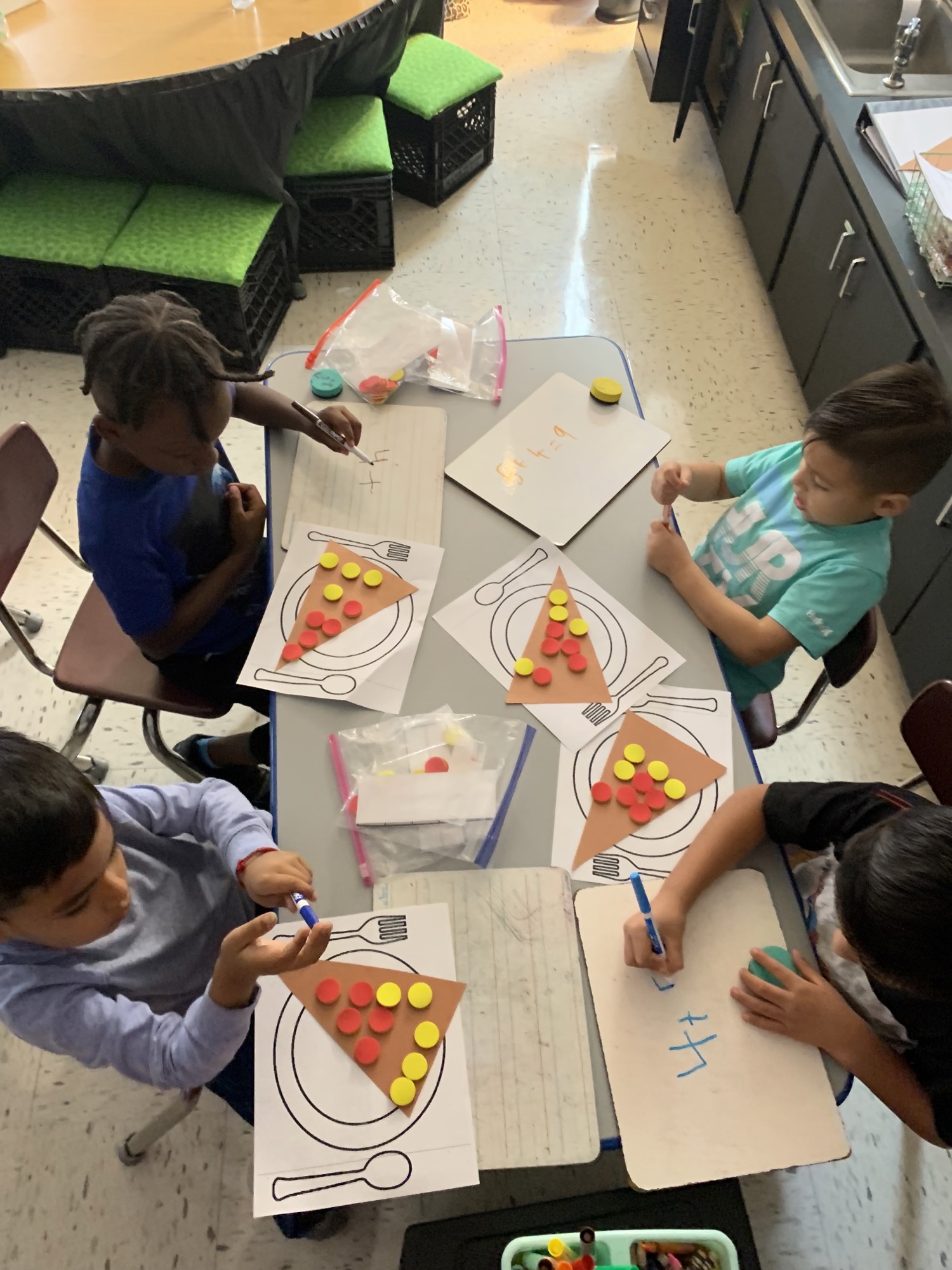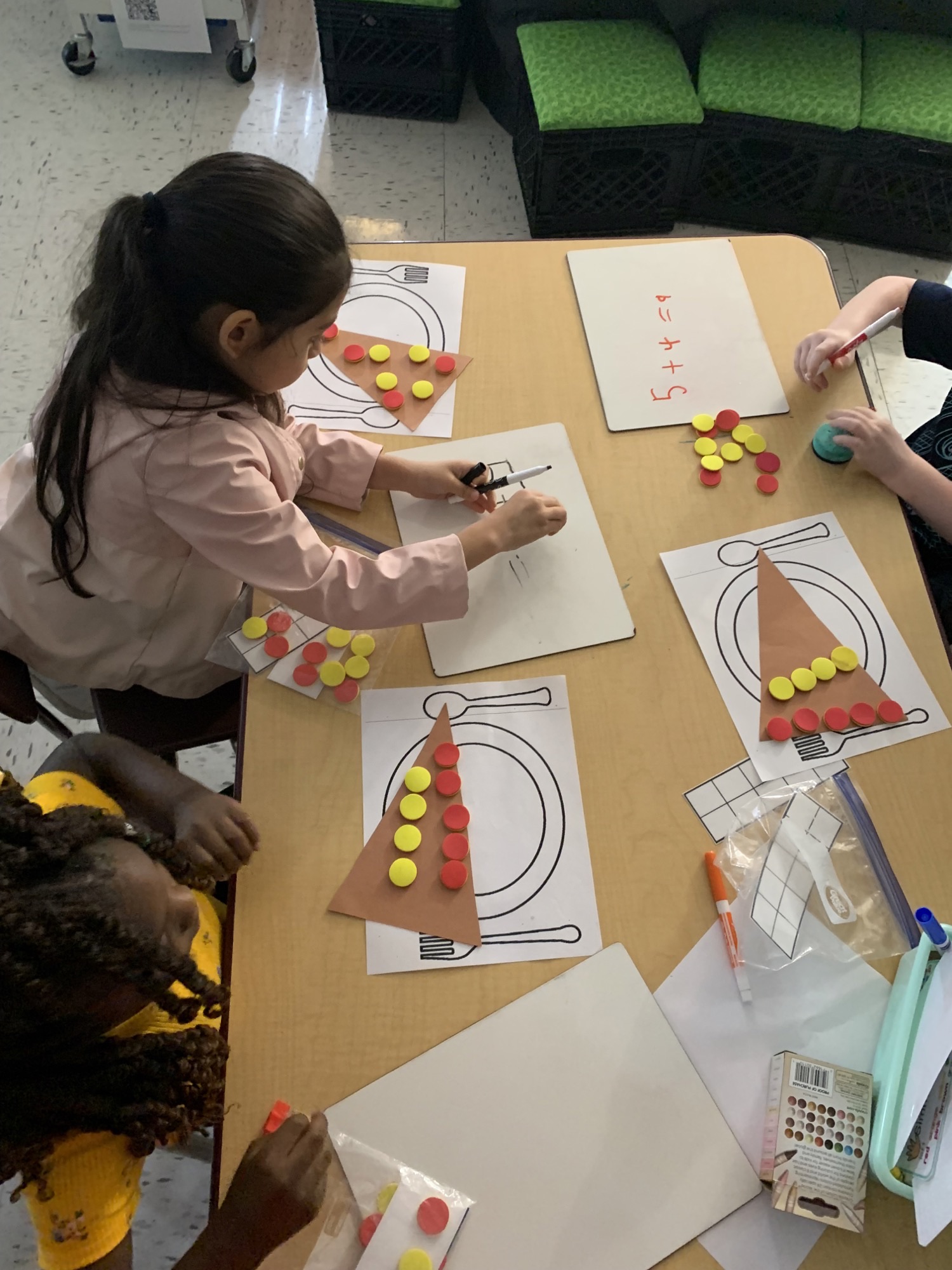 Sidewalk Fun with Kindergarten & 1st Grade - August 24, 2022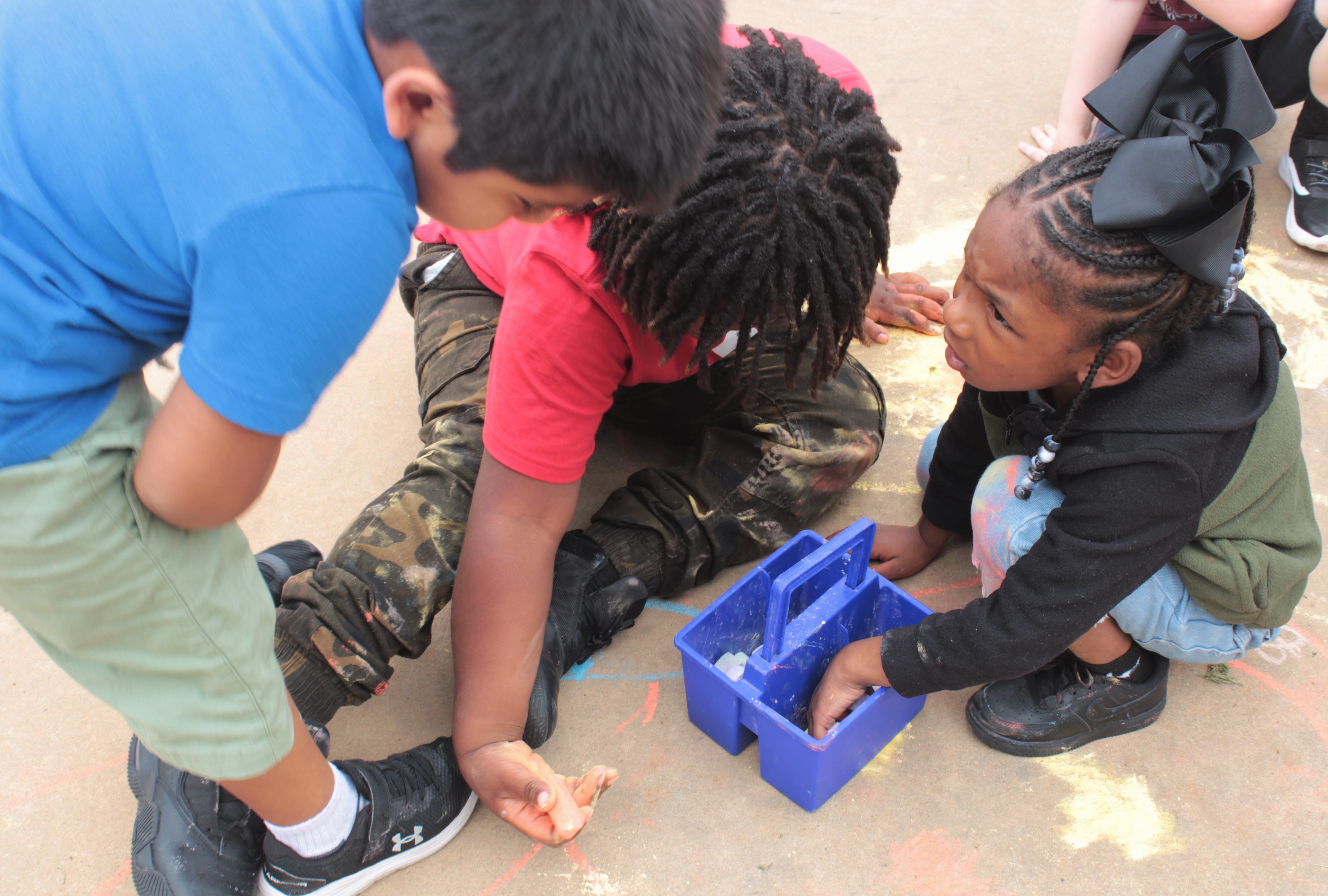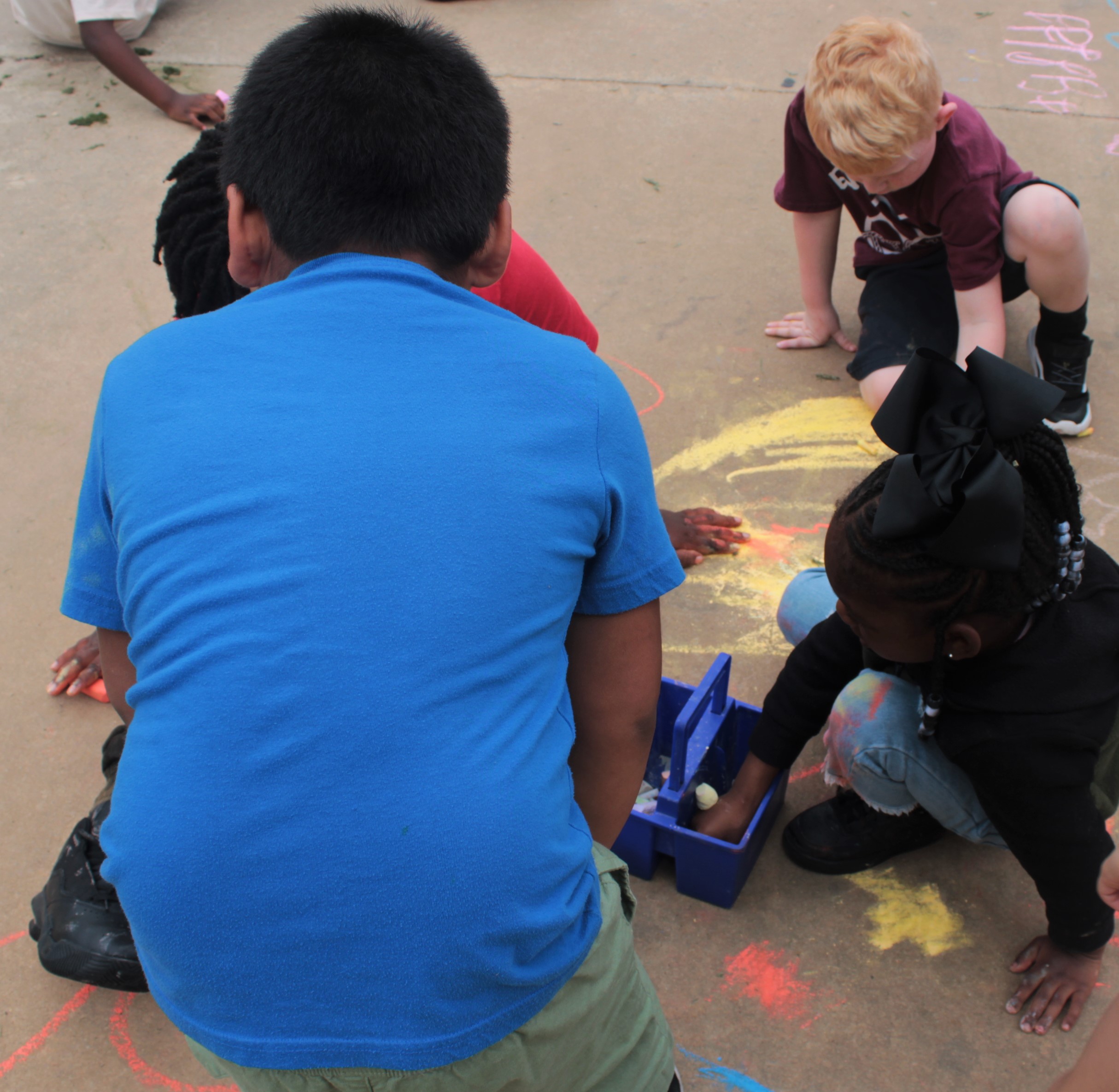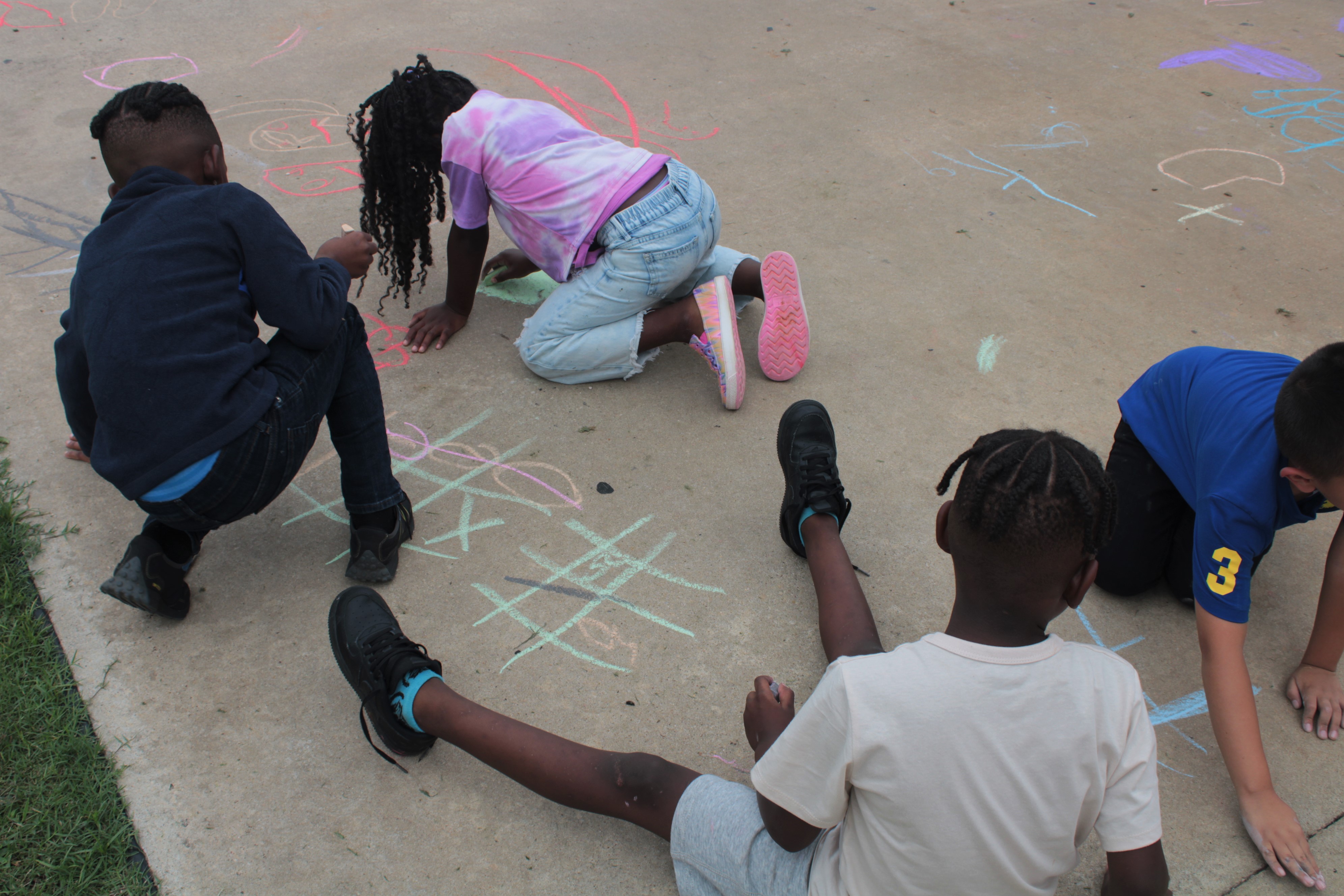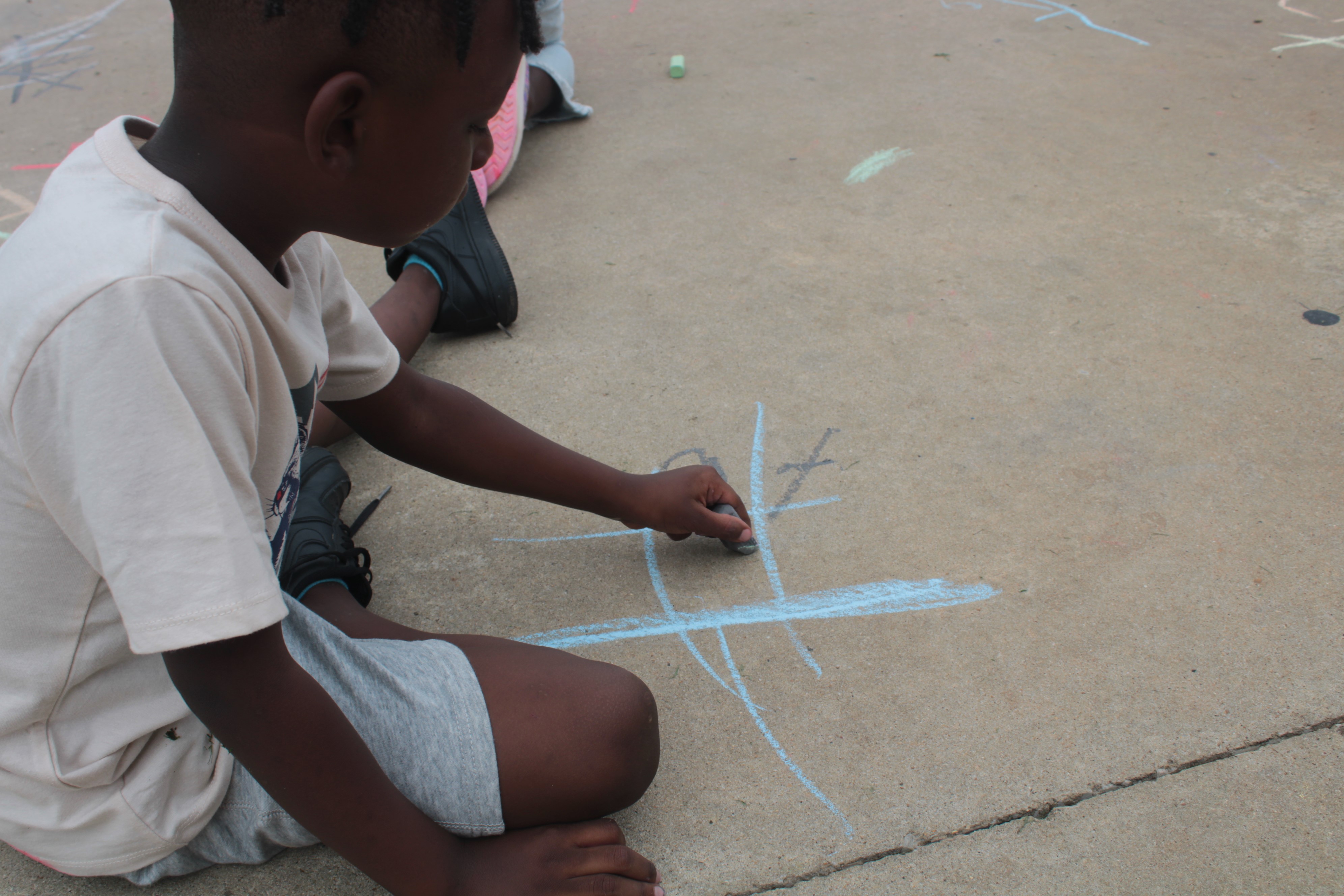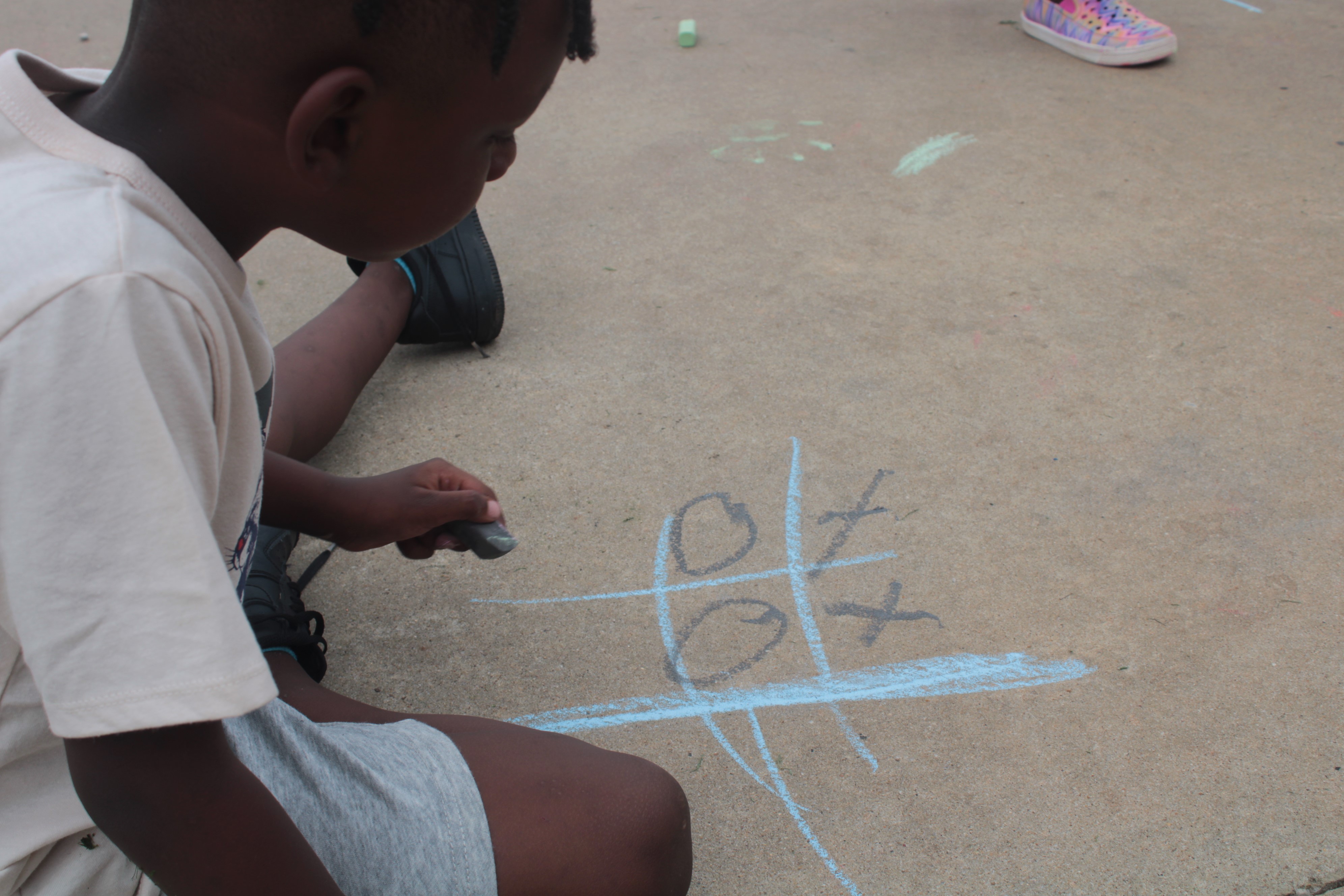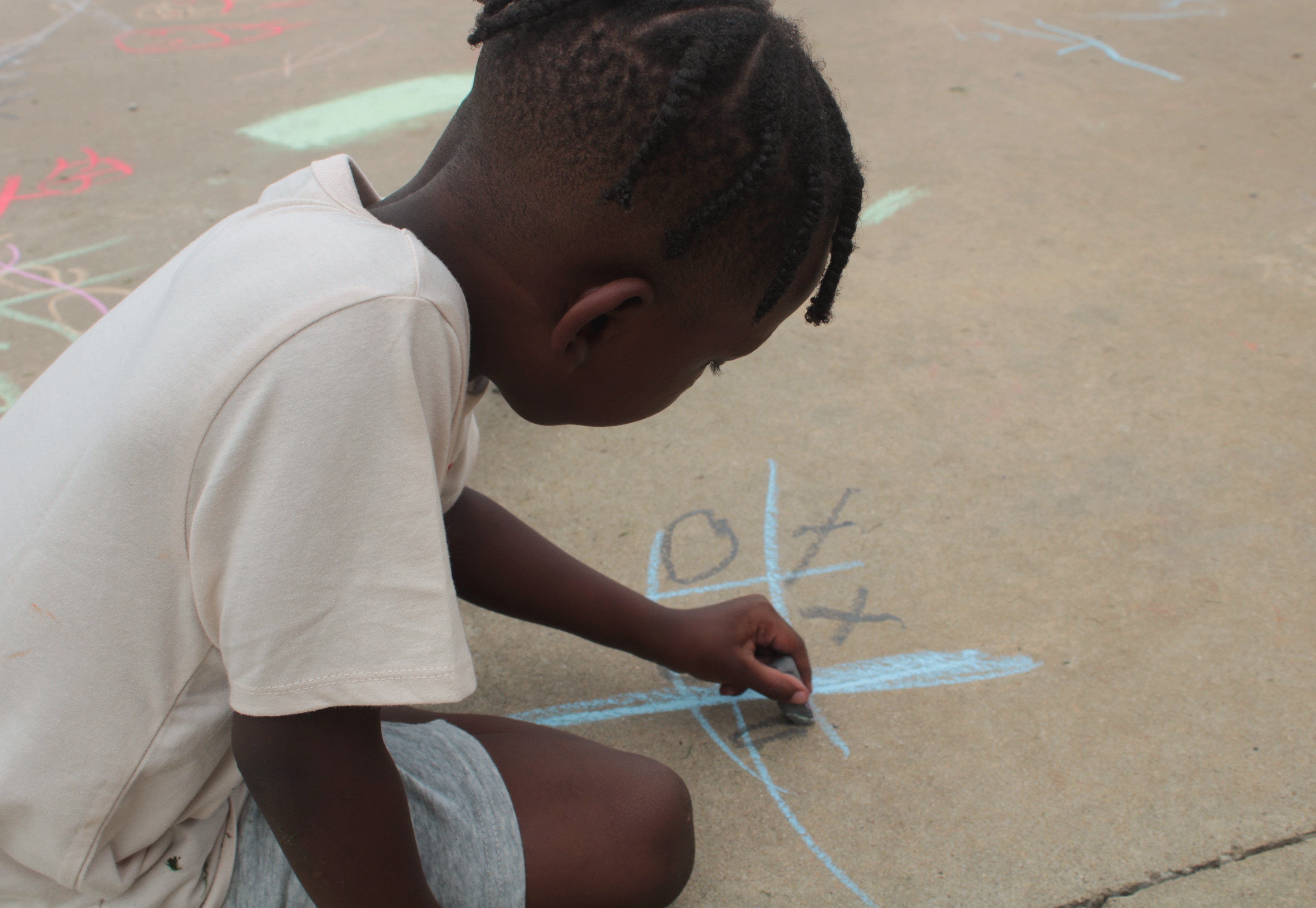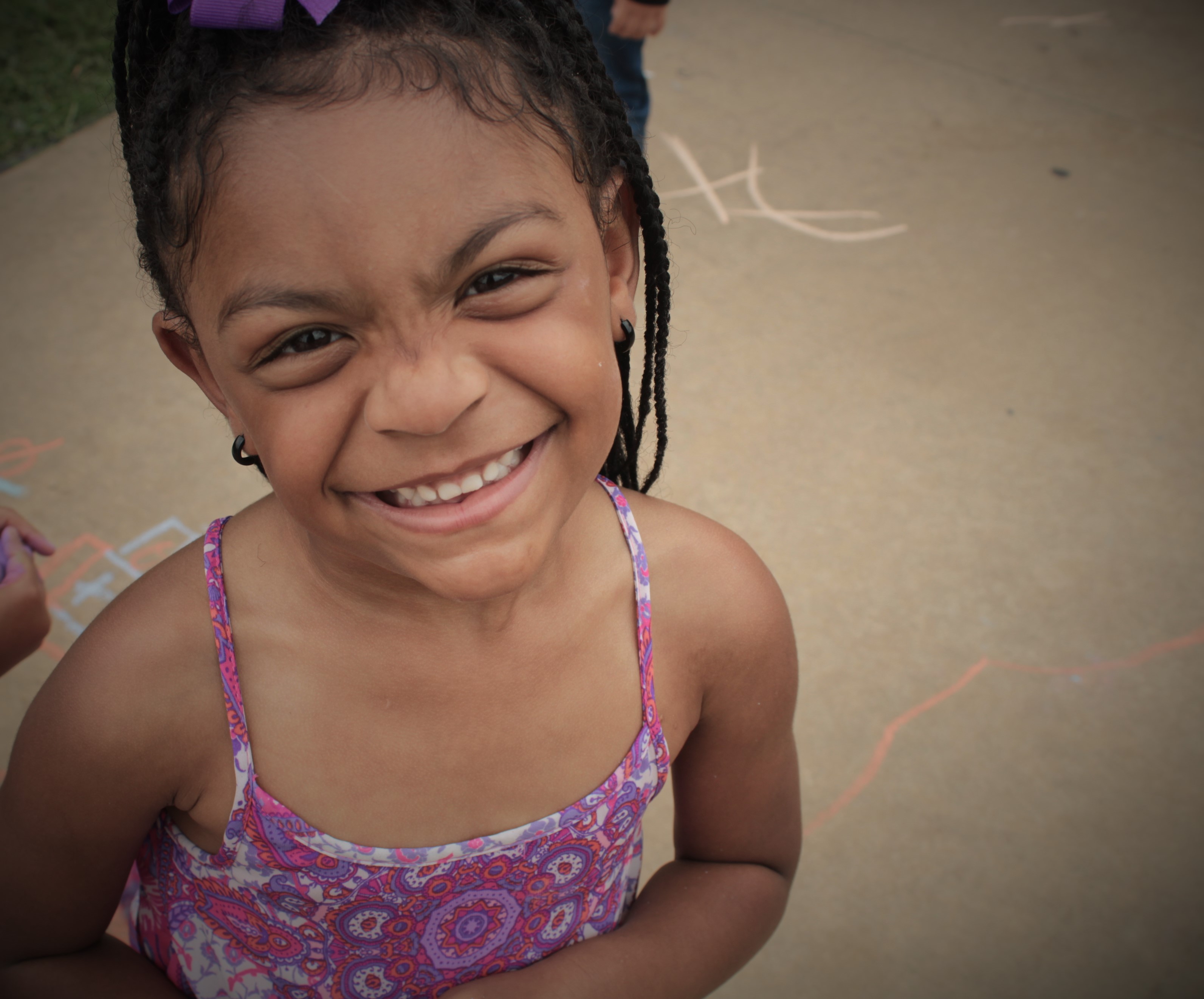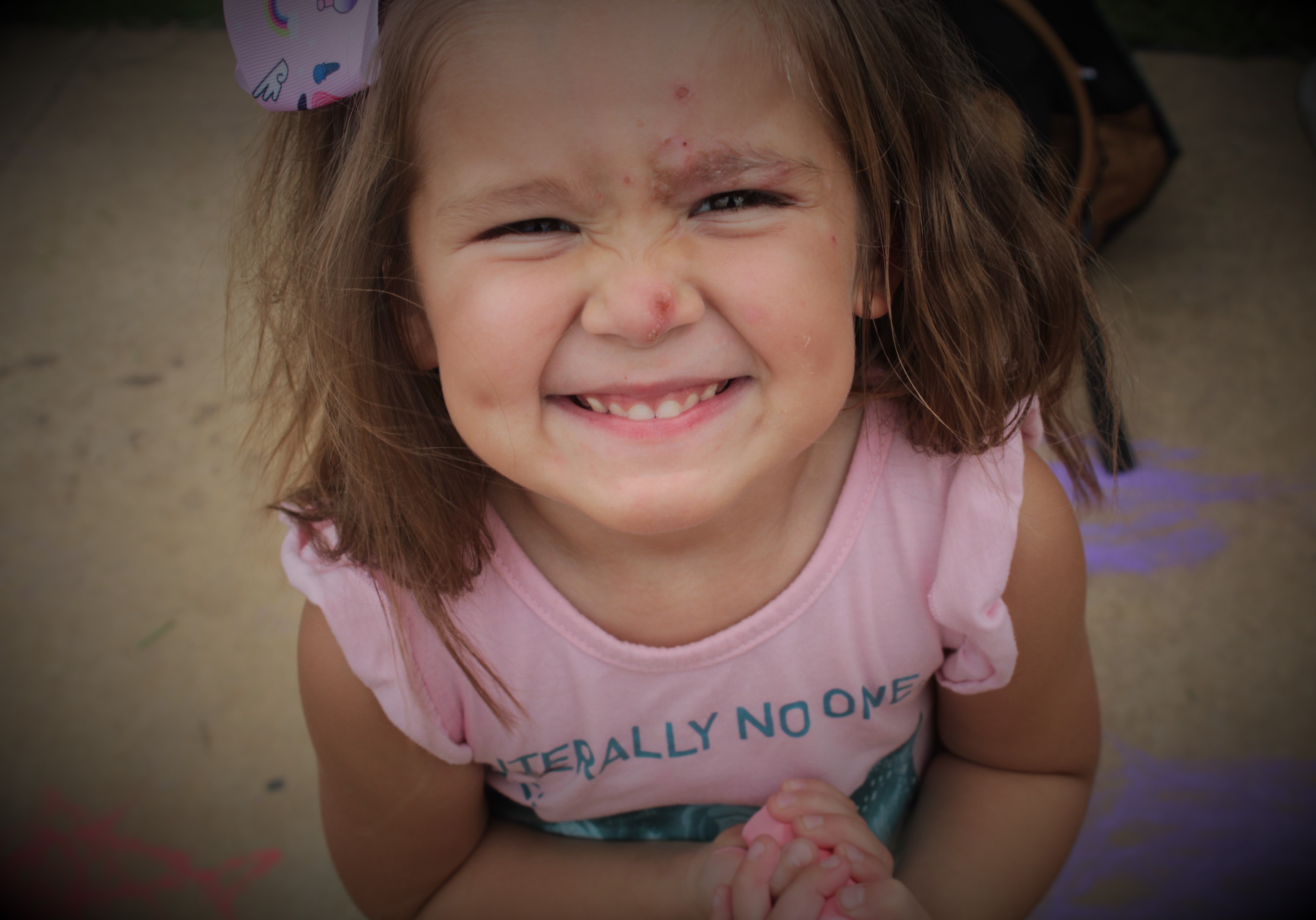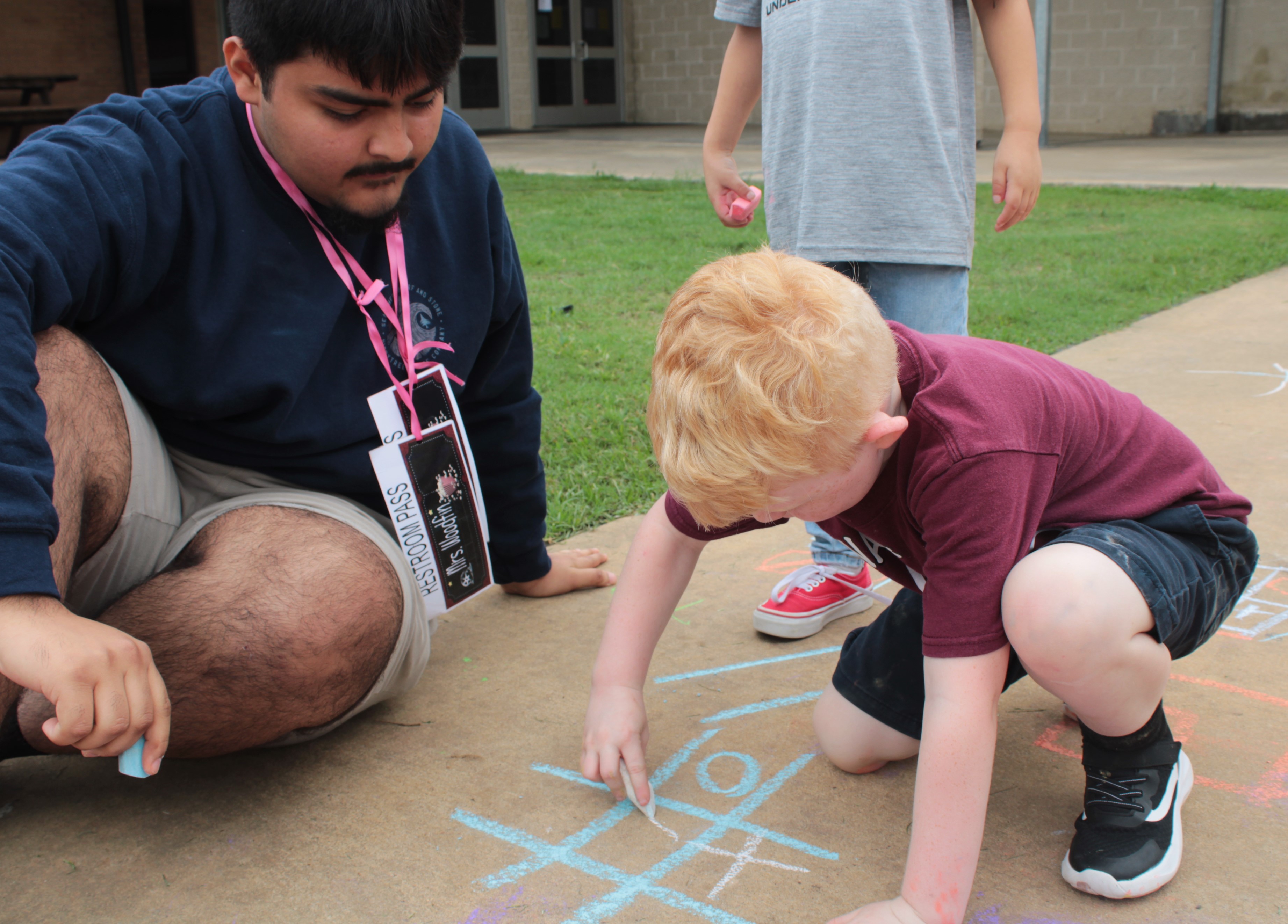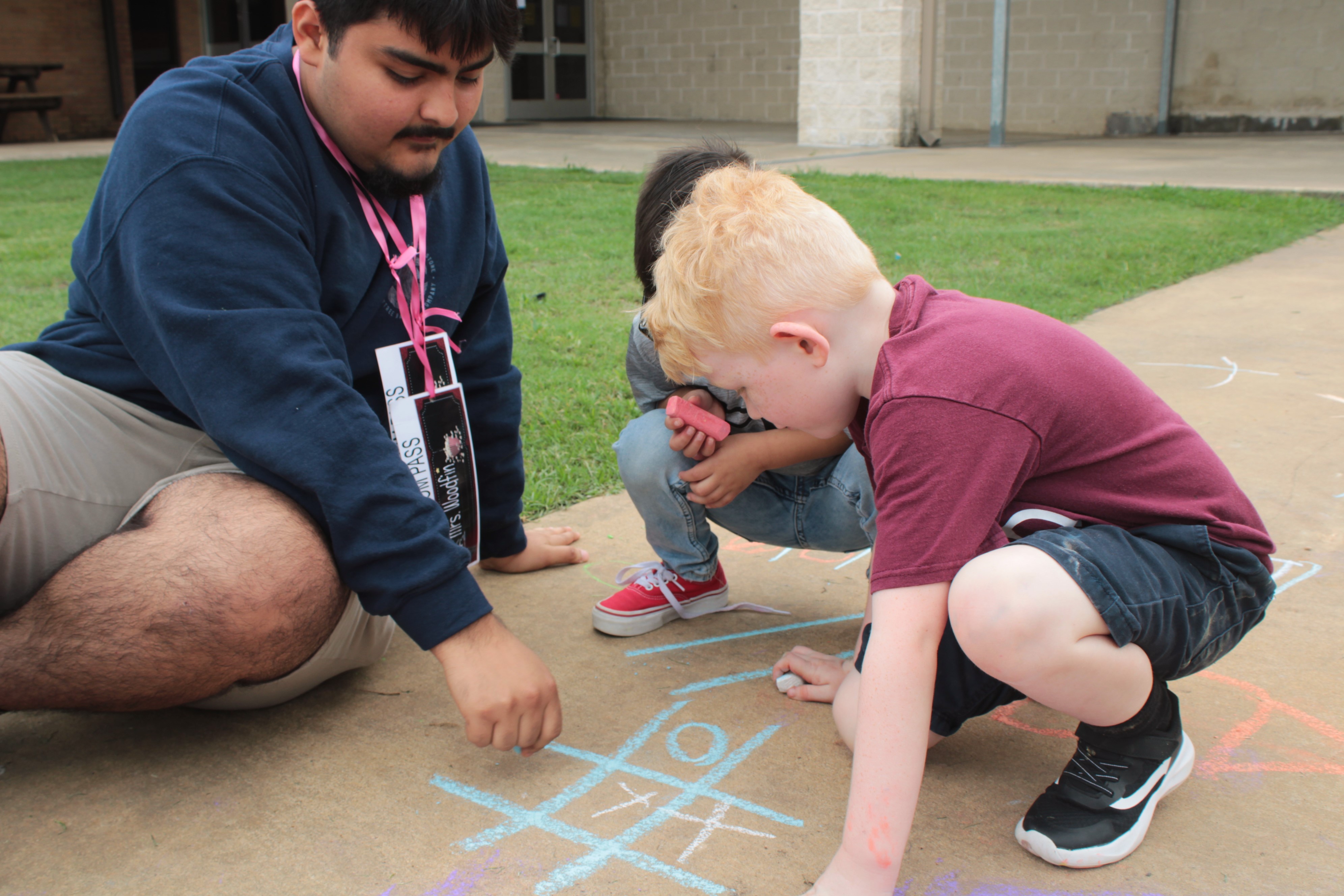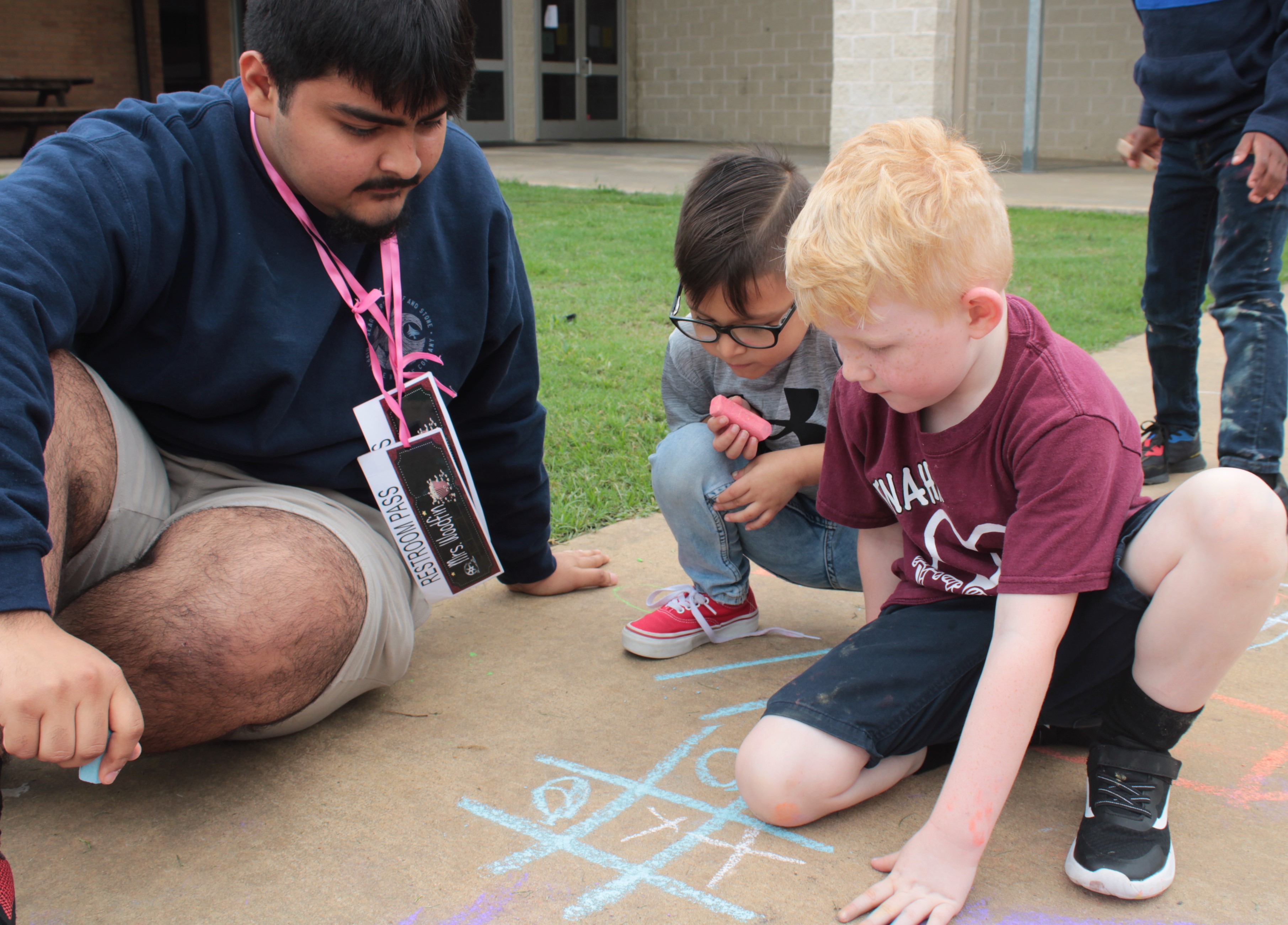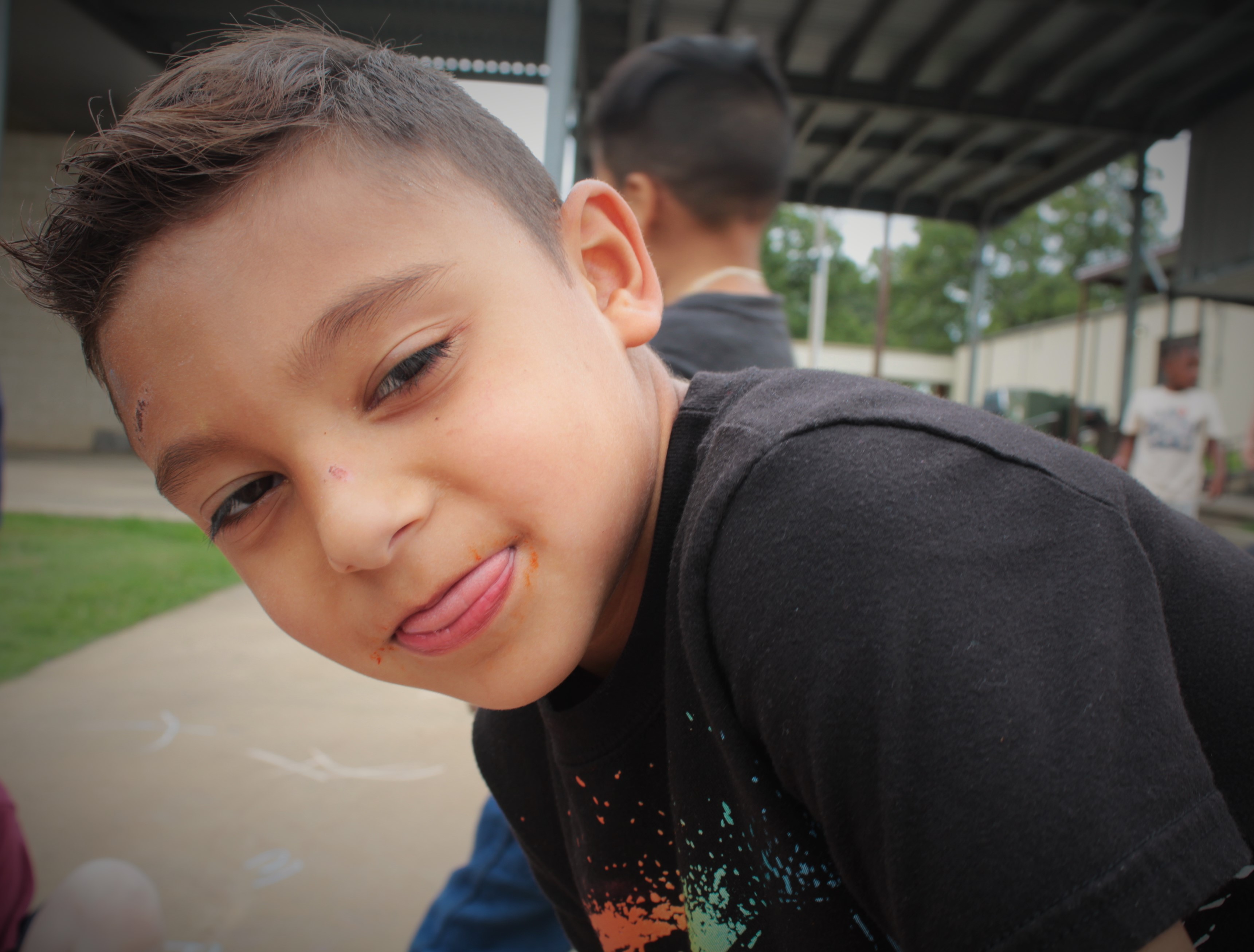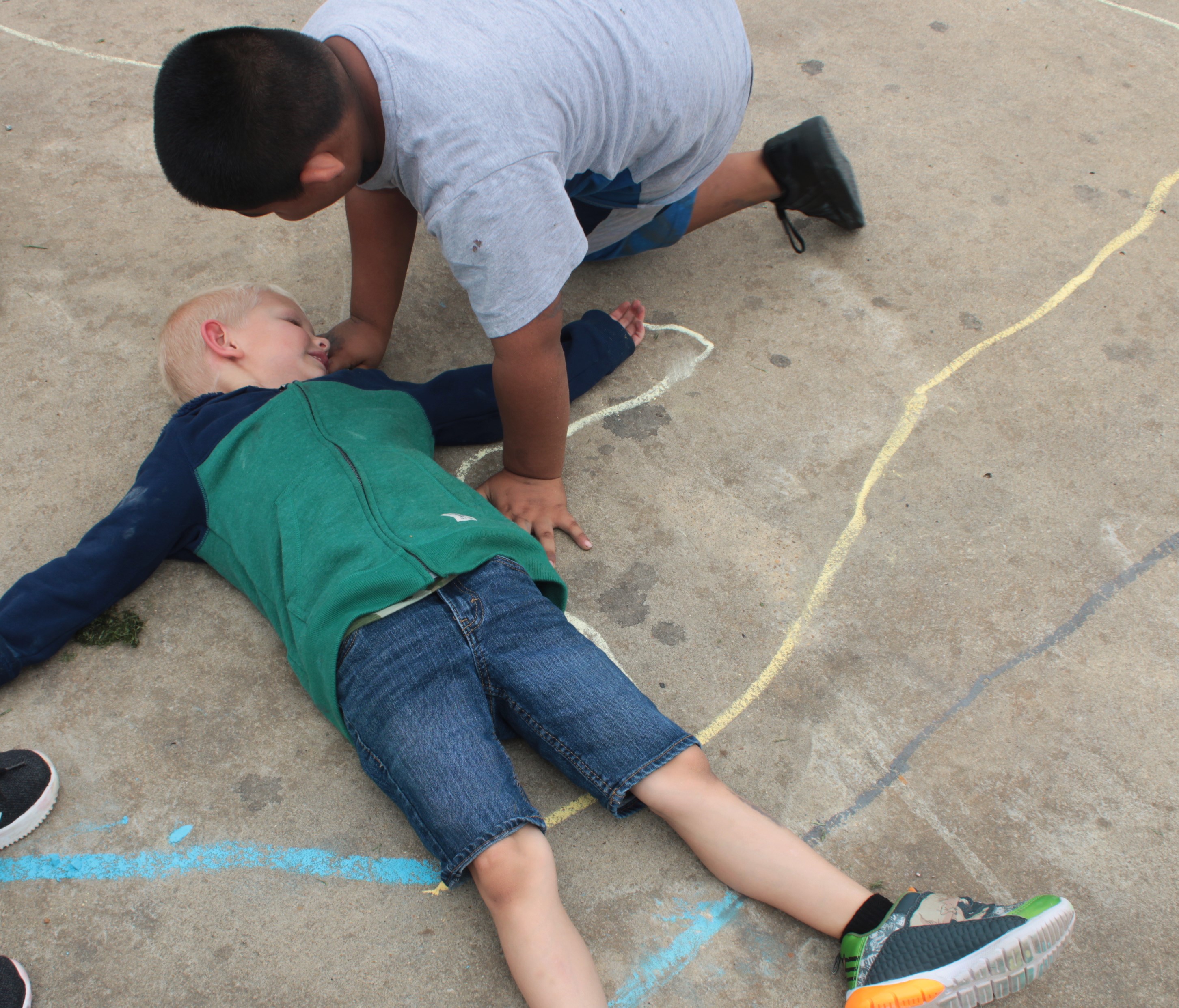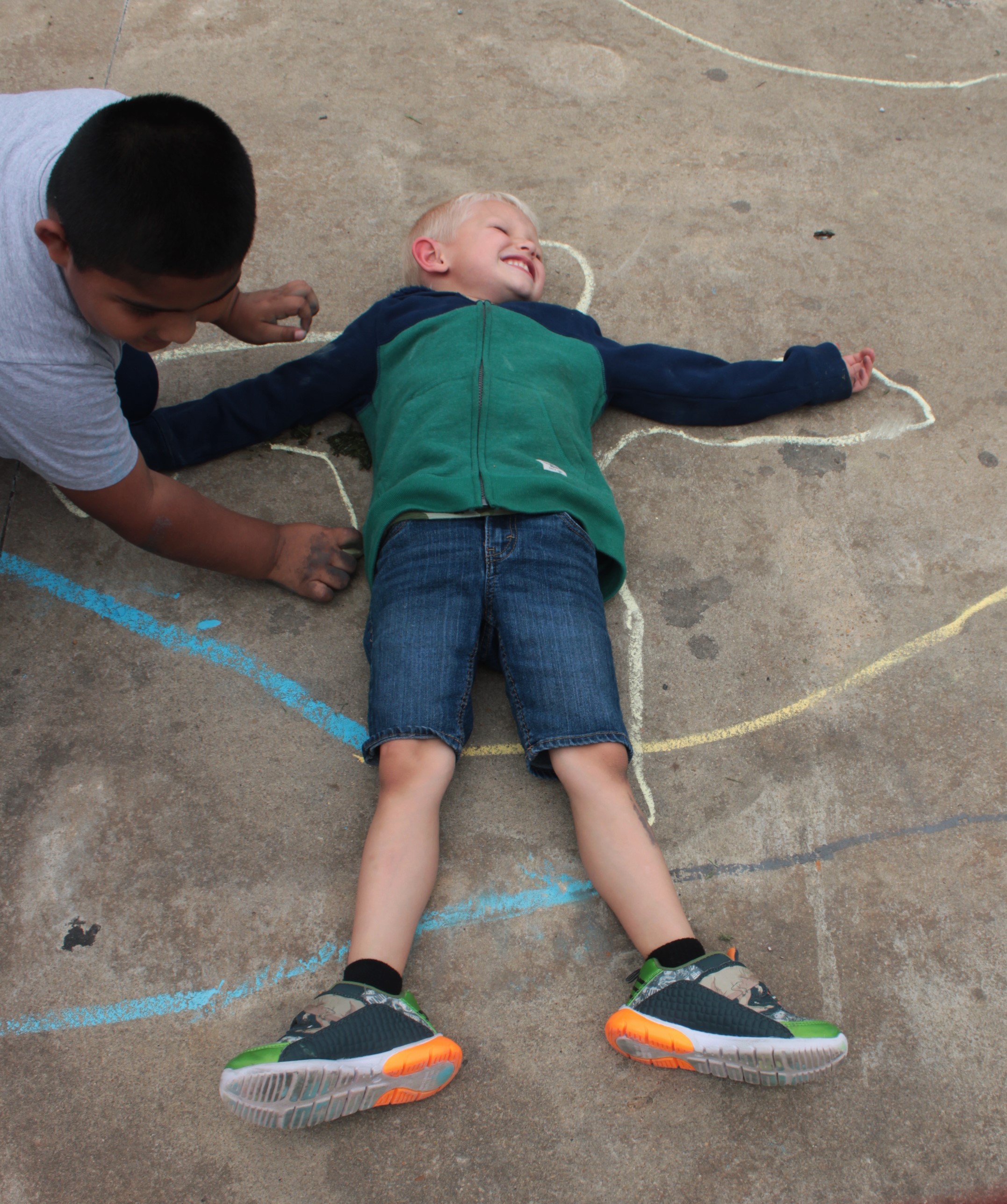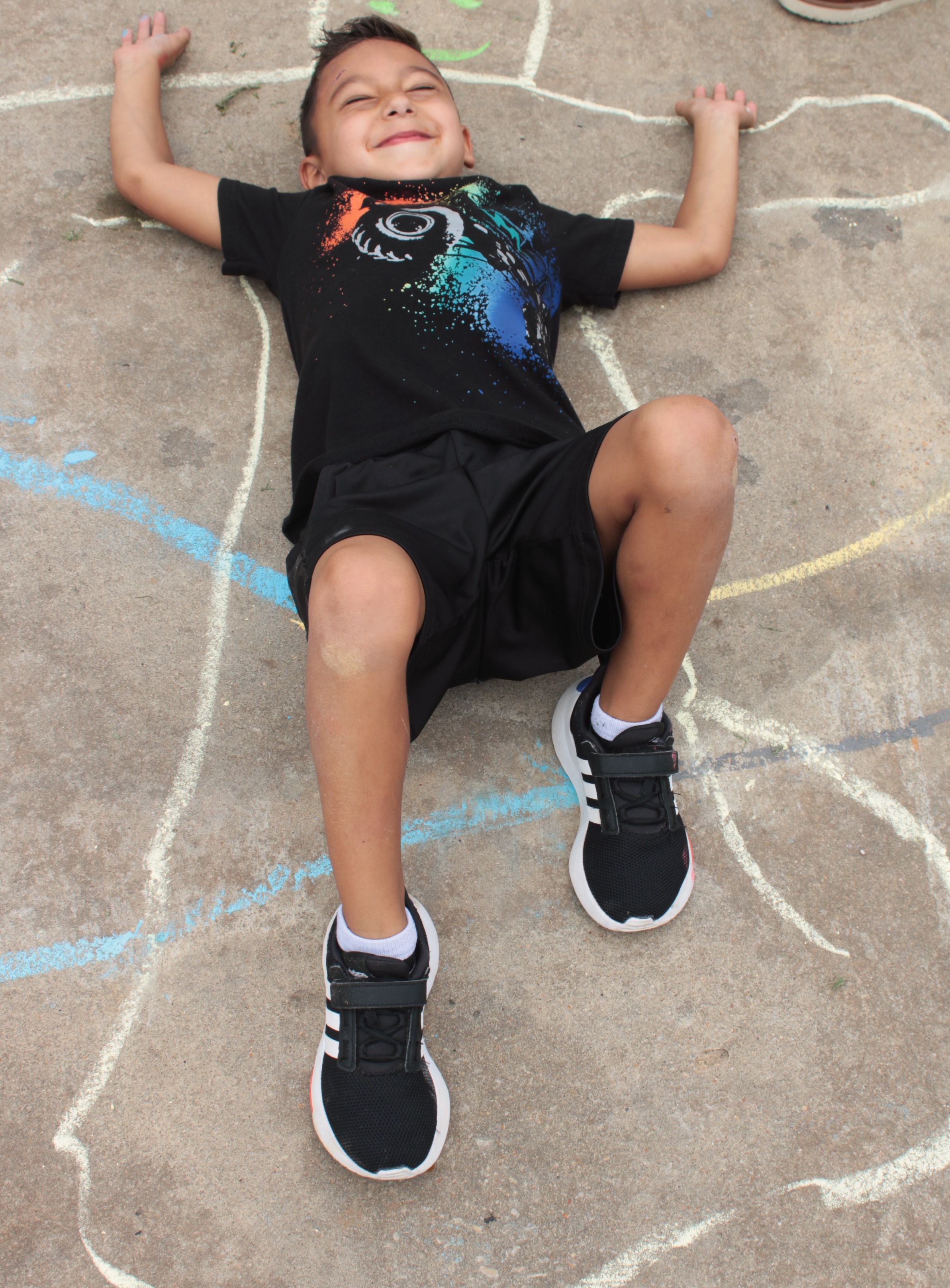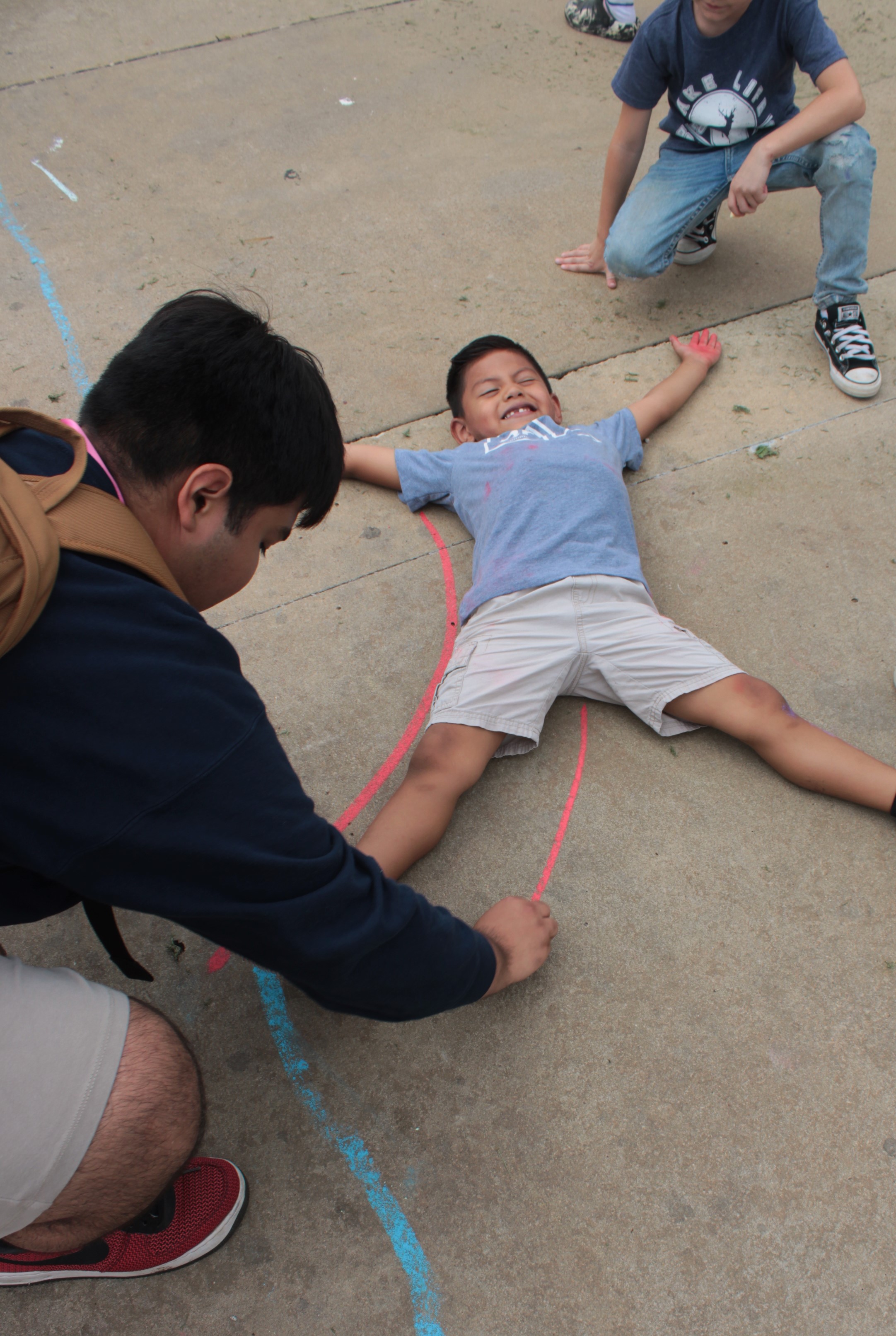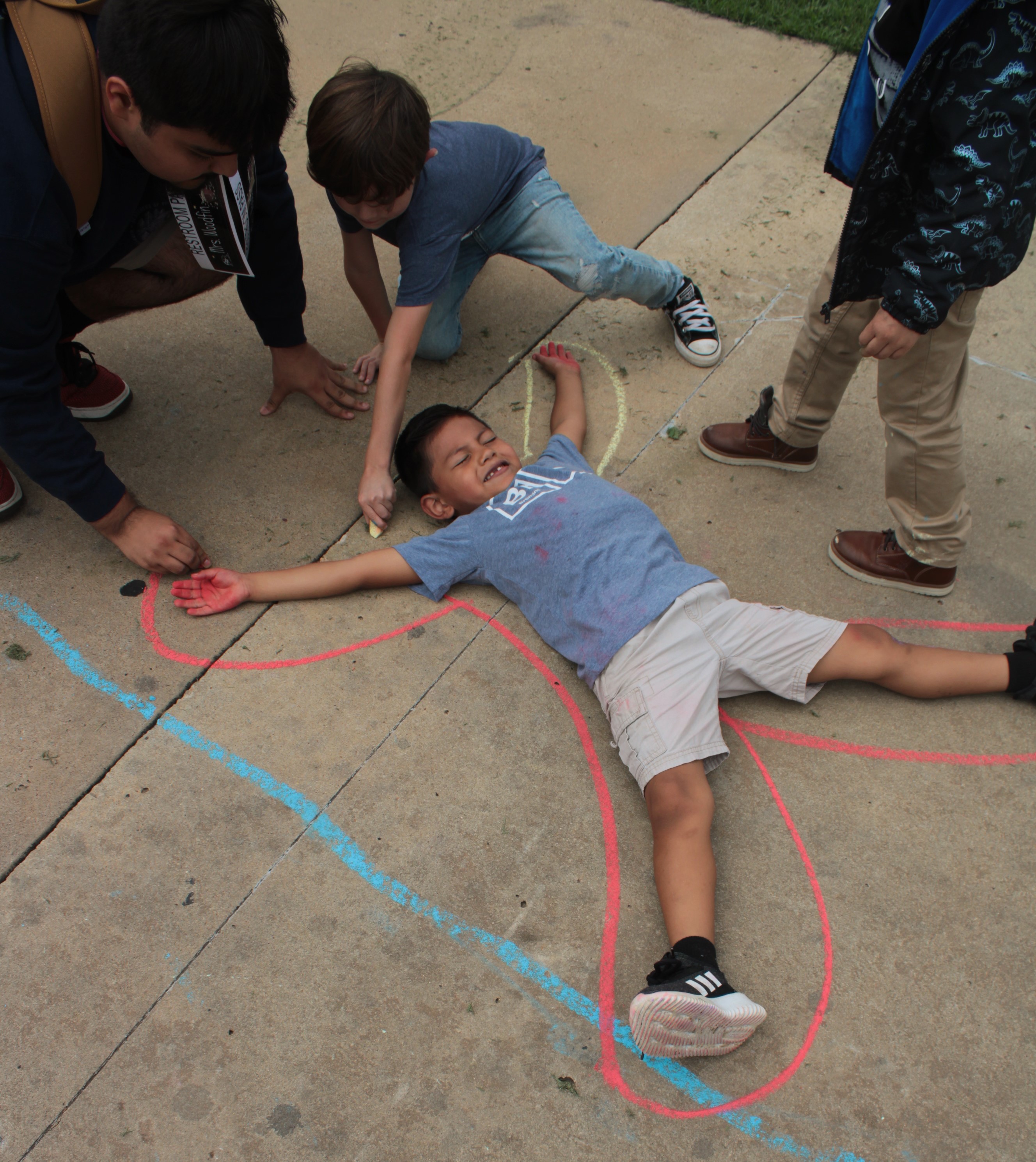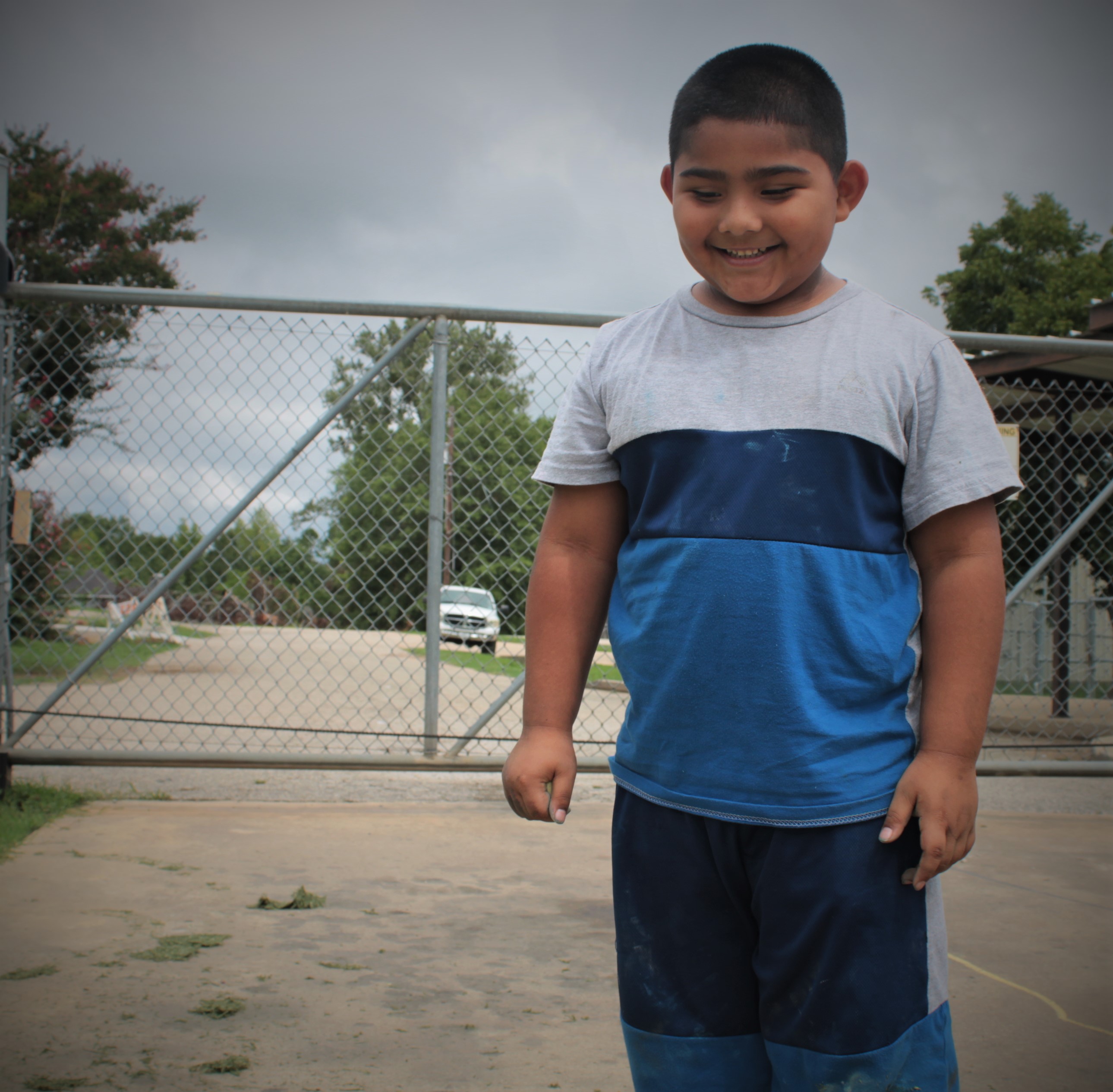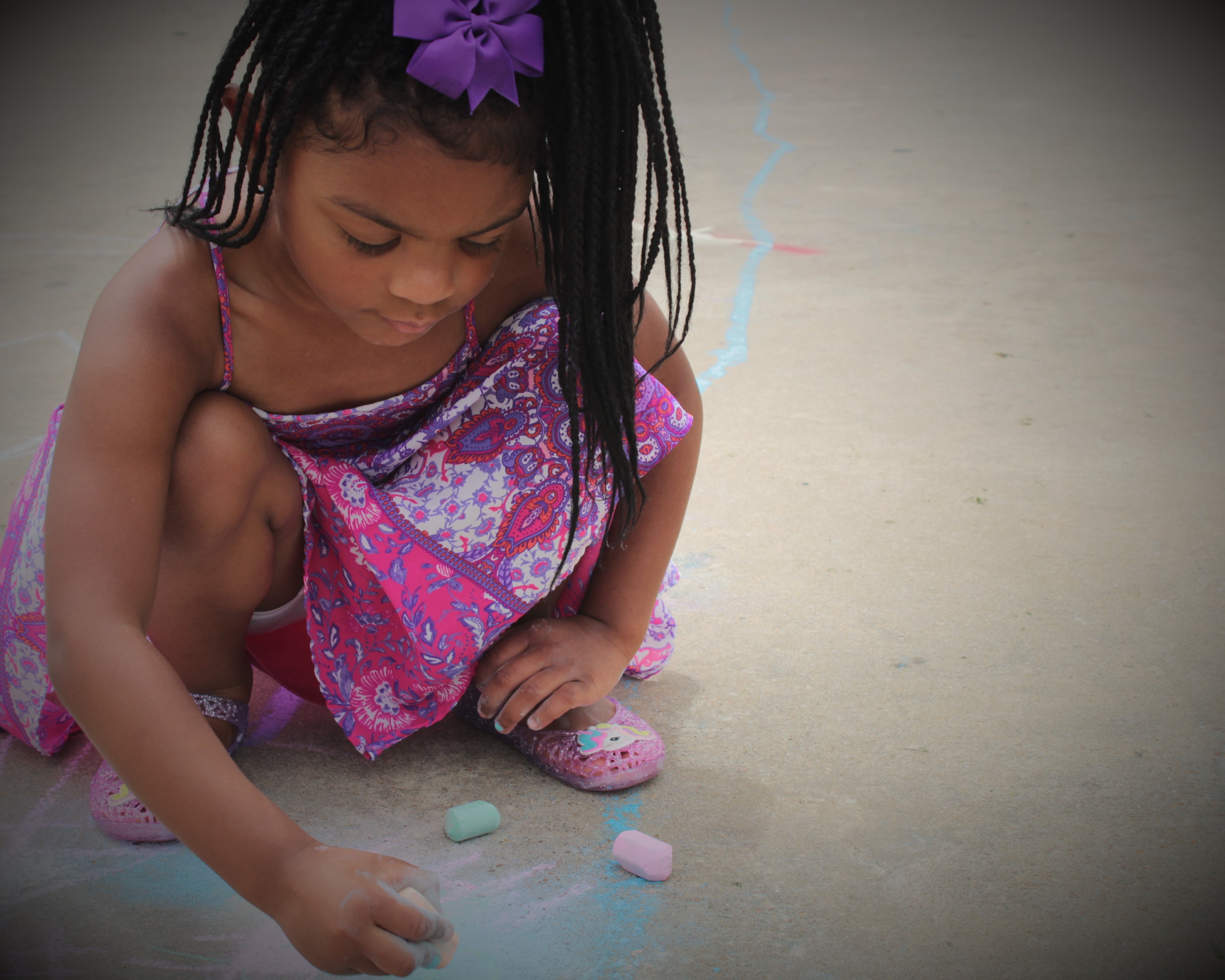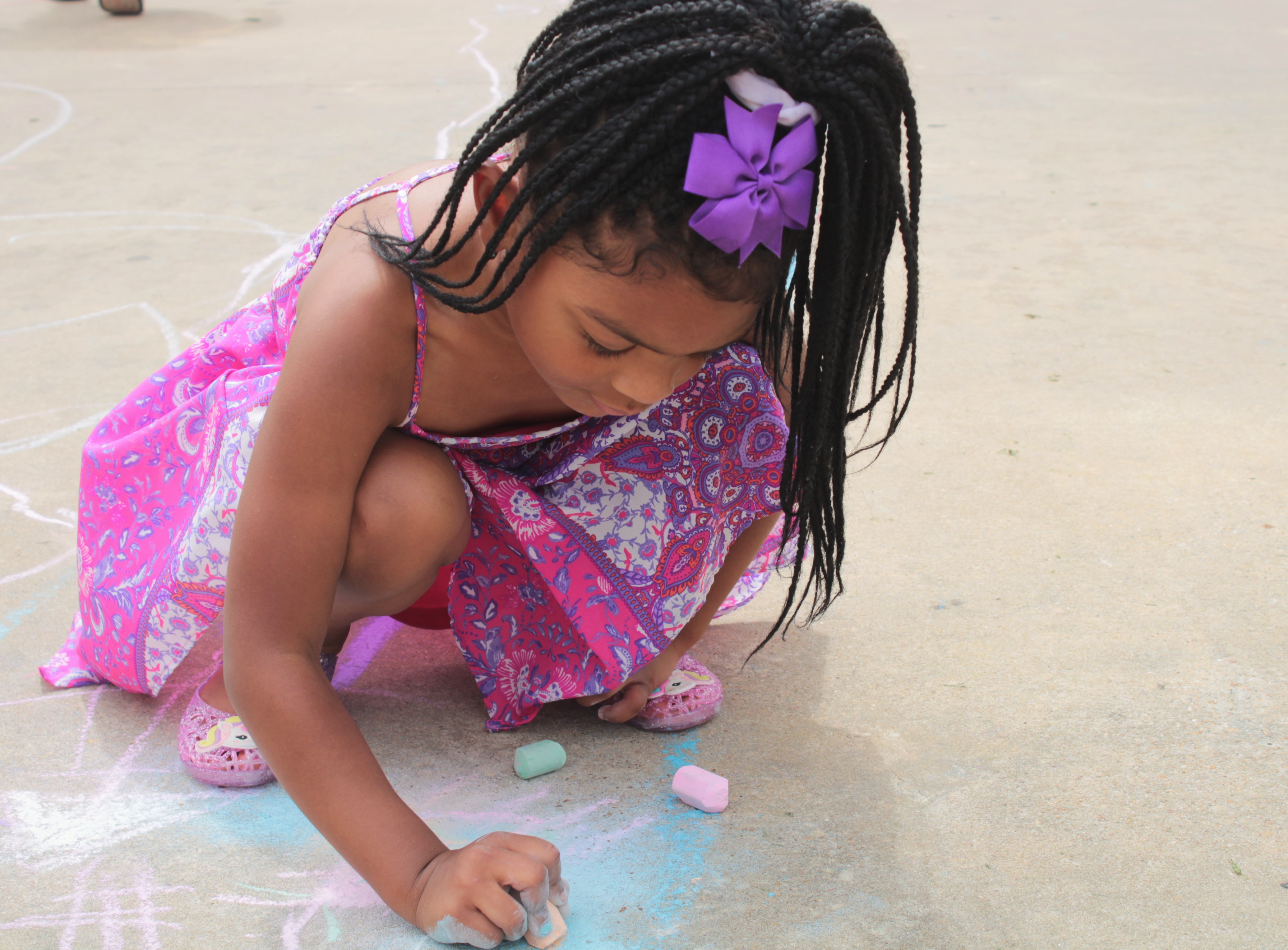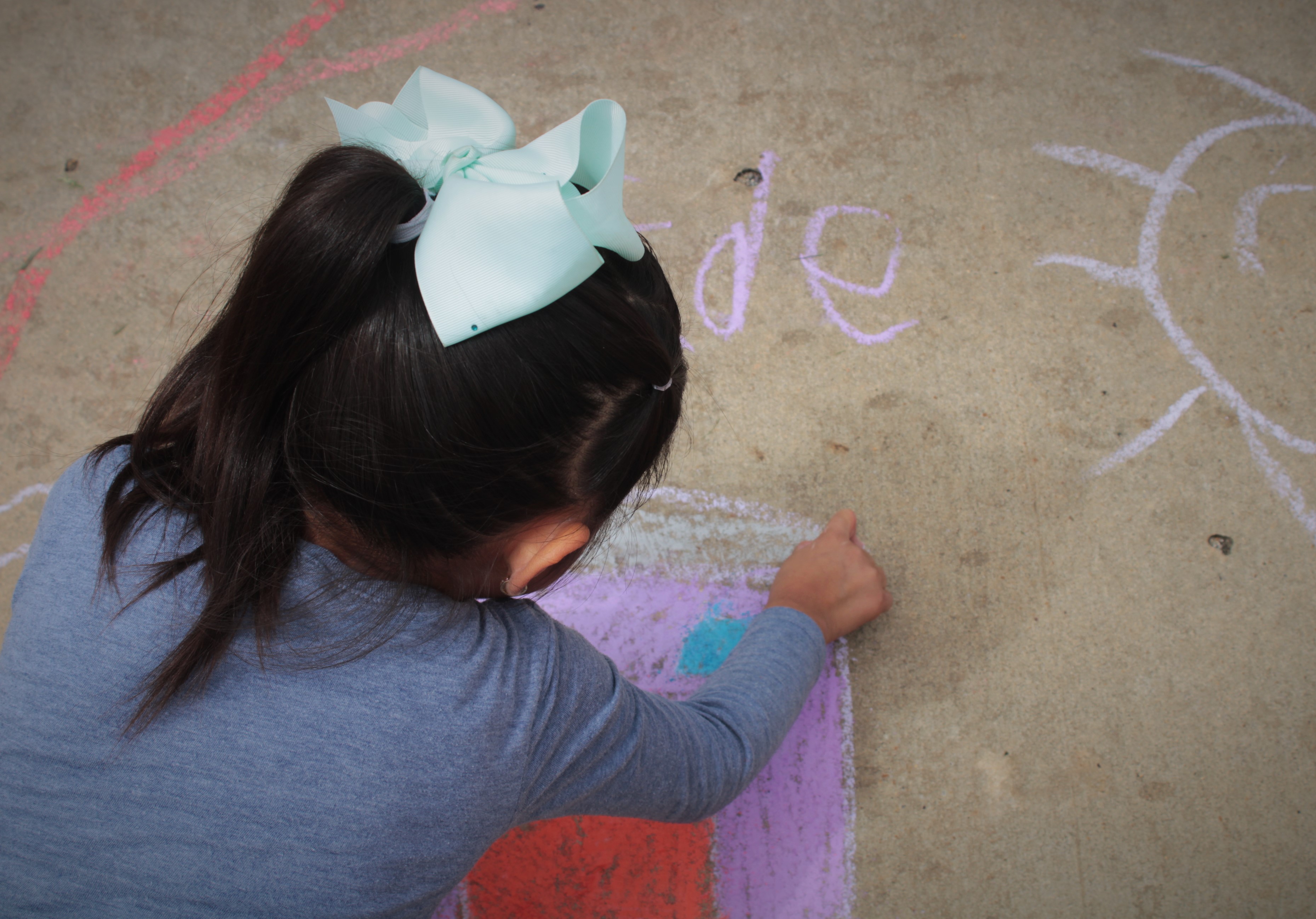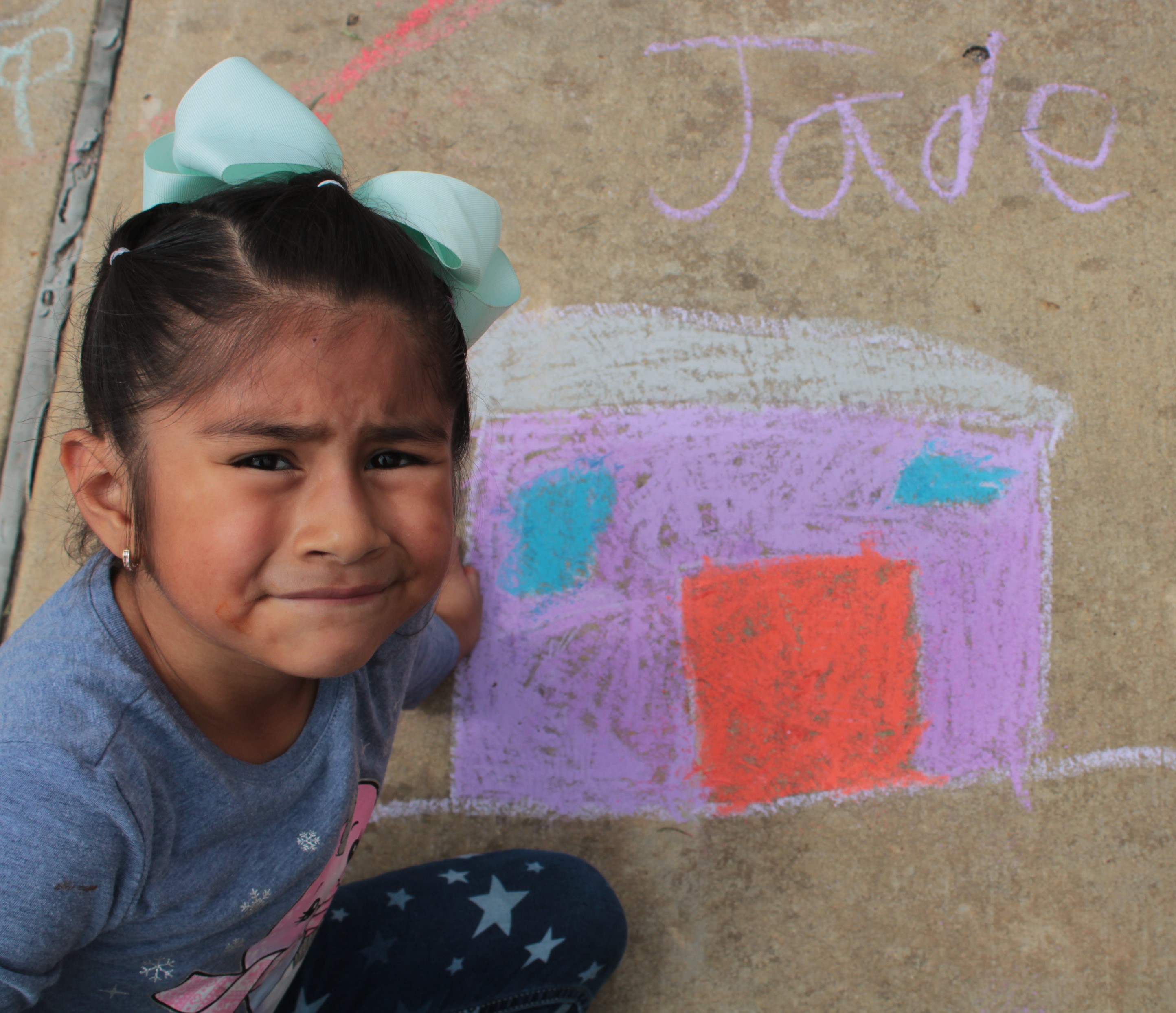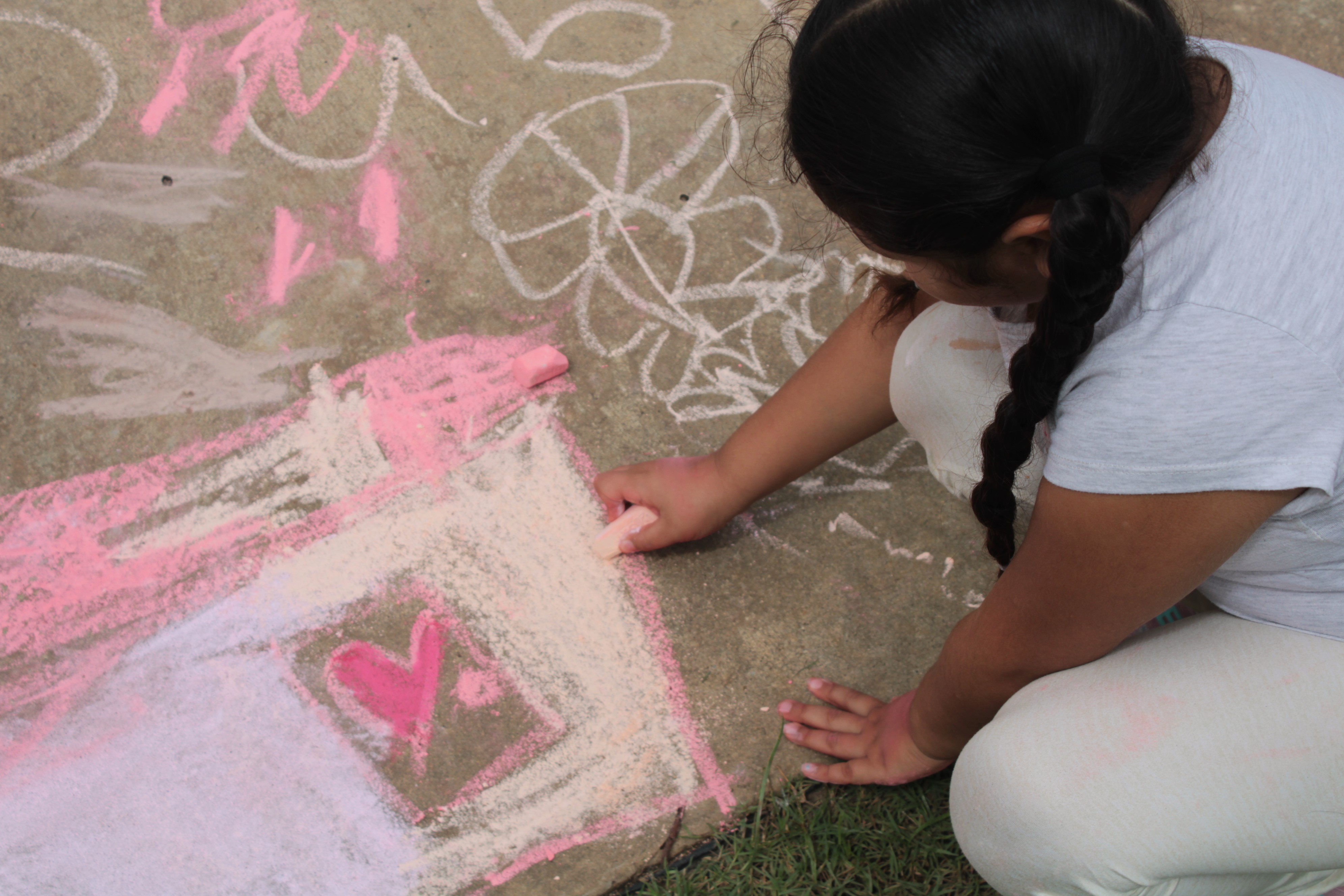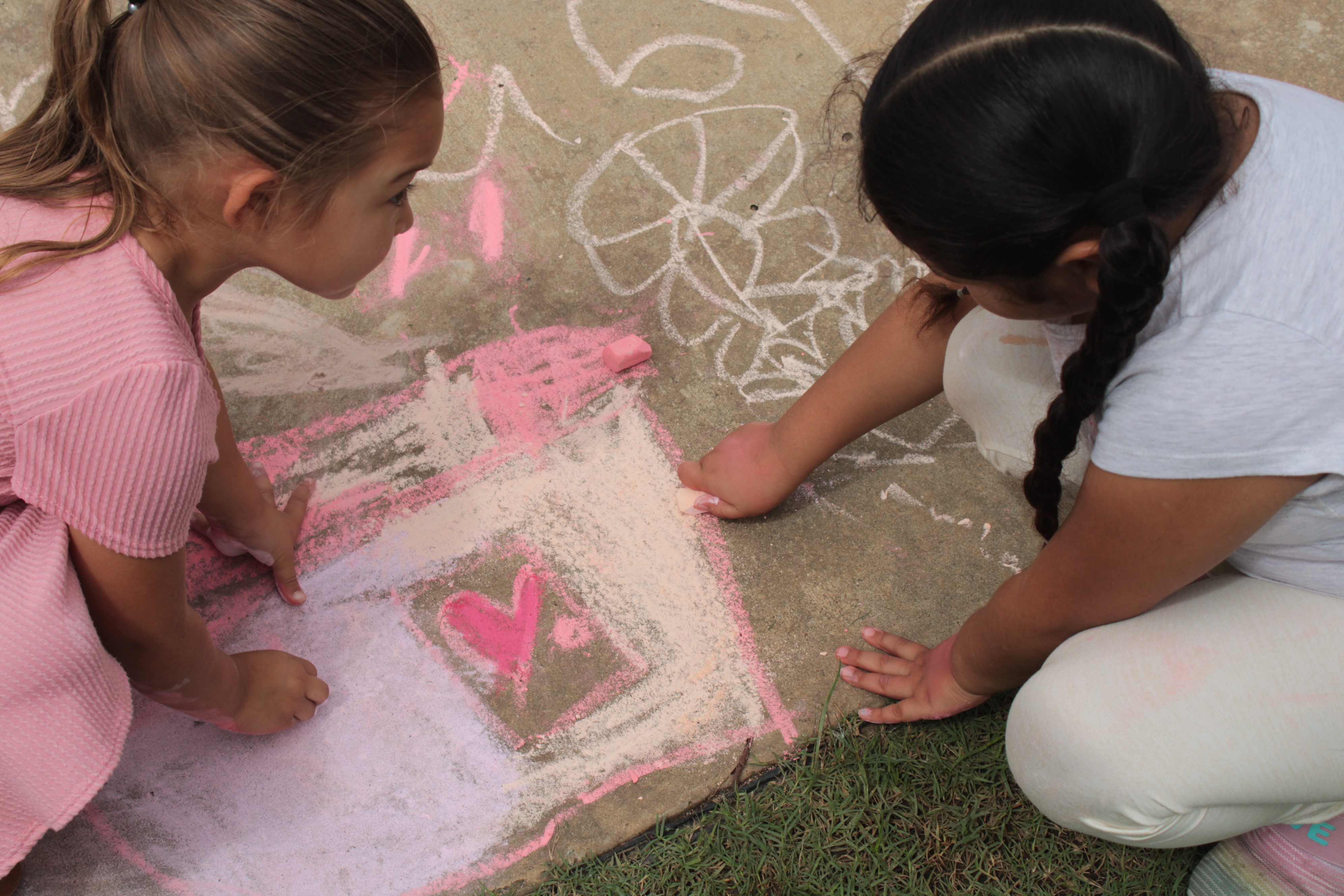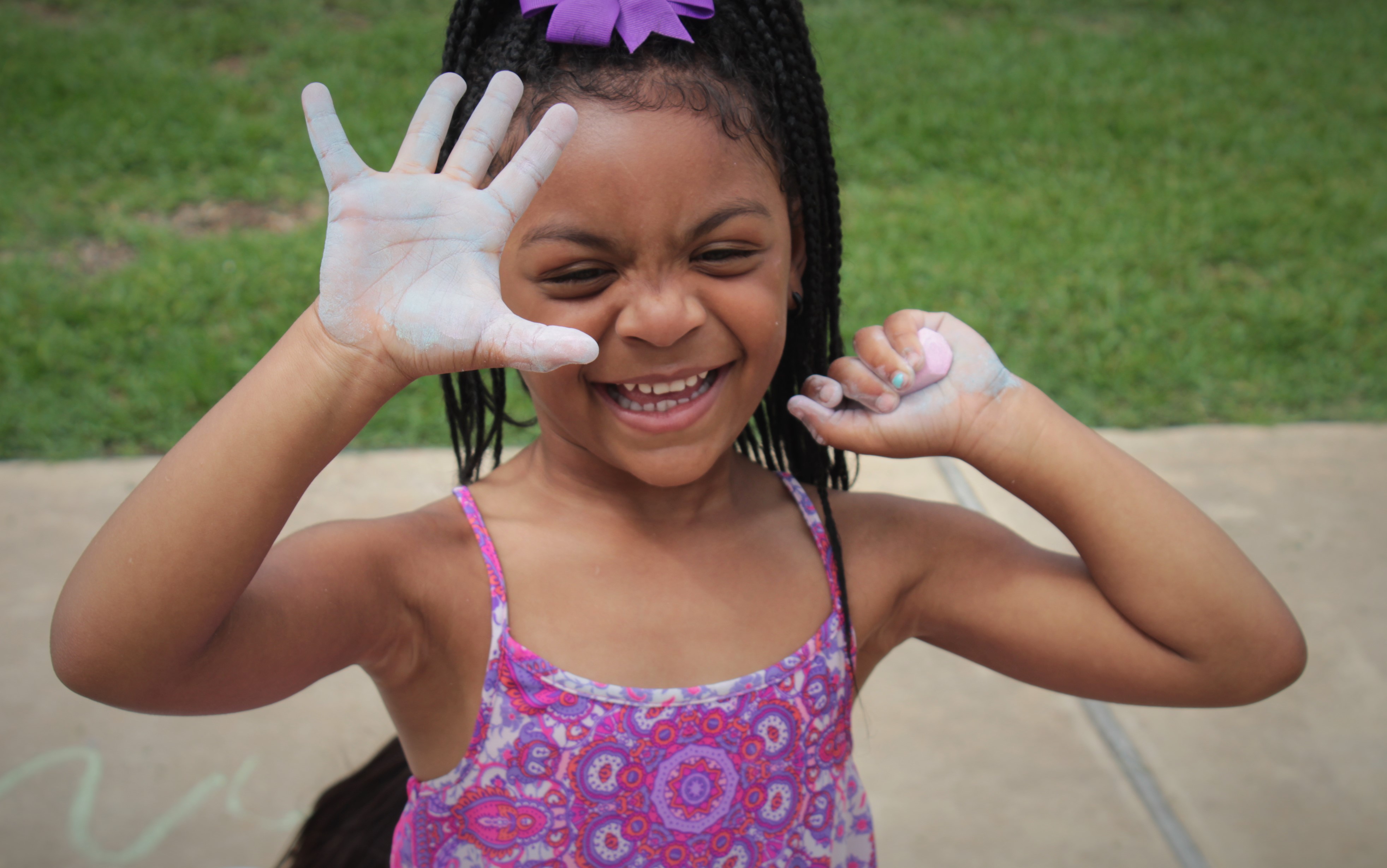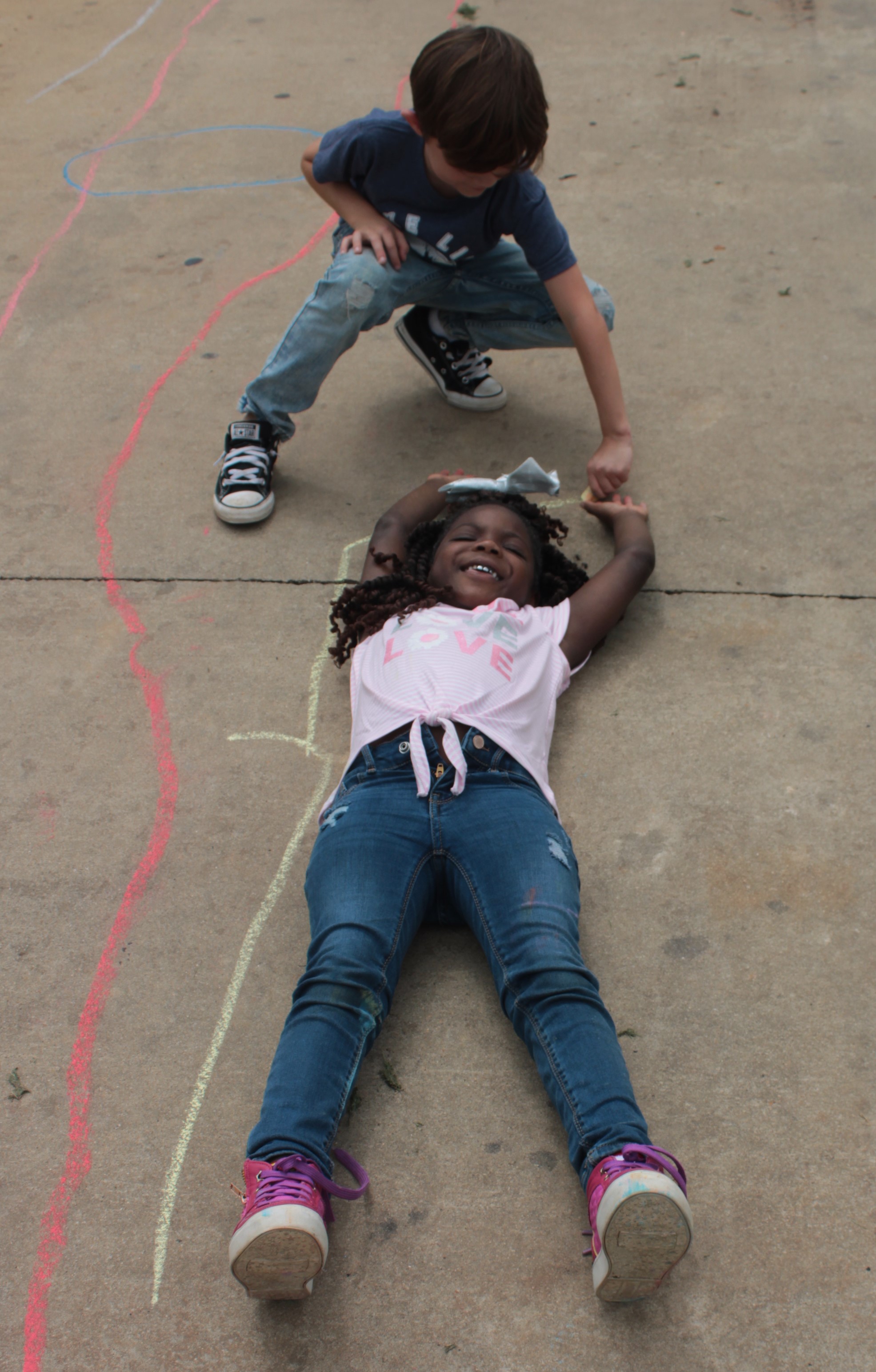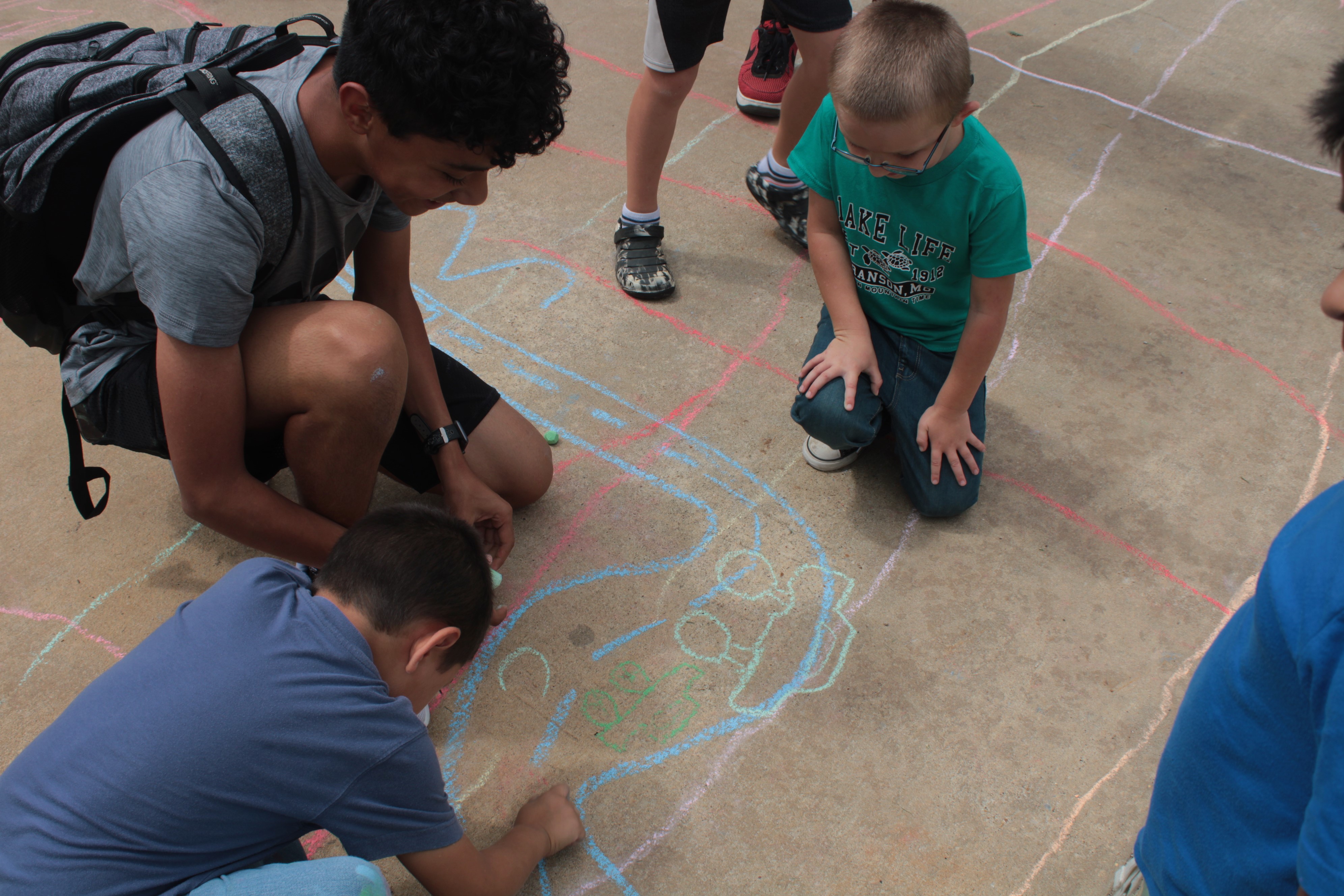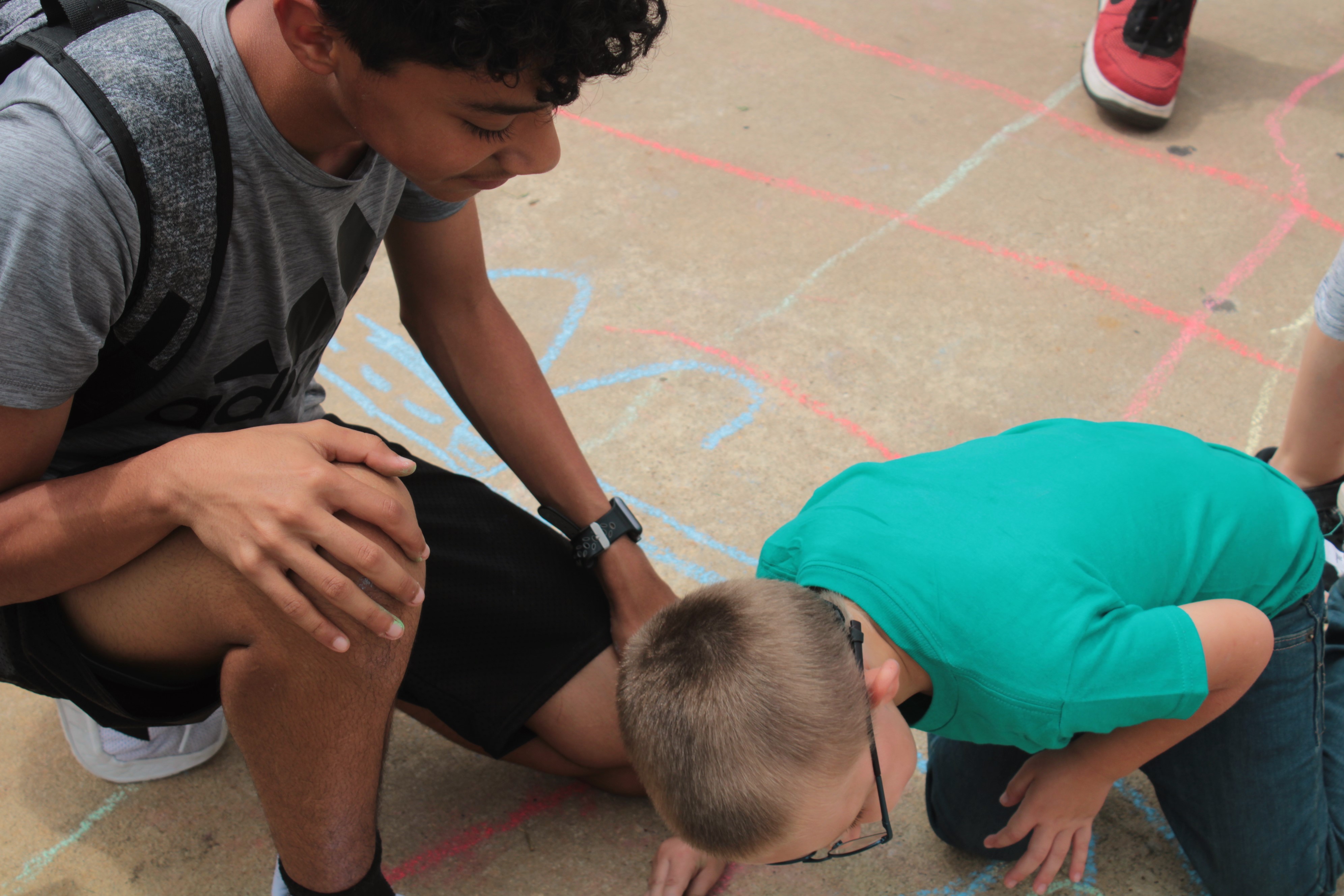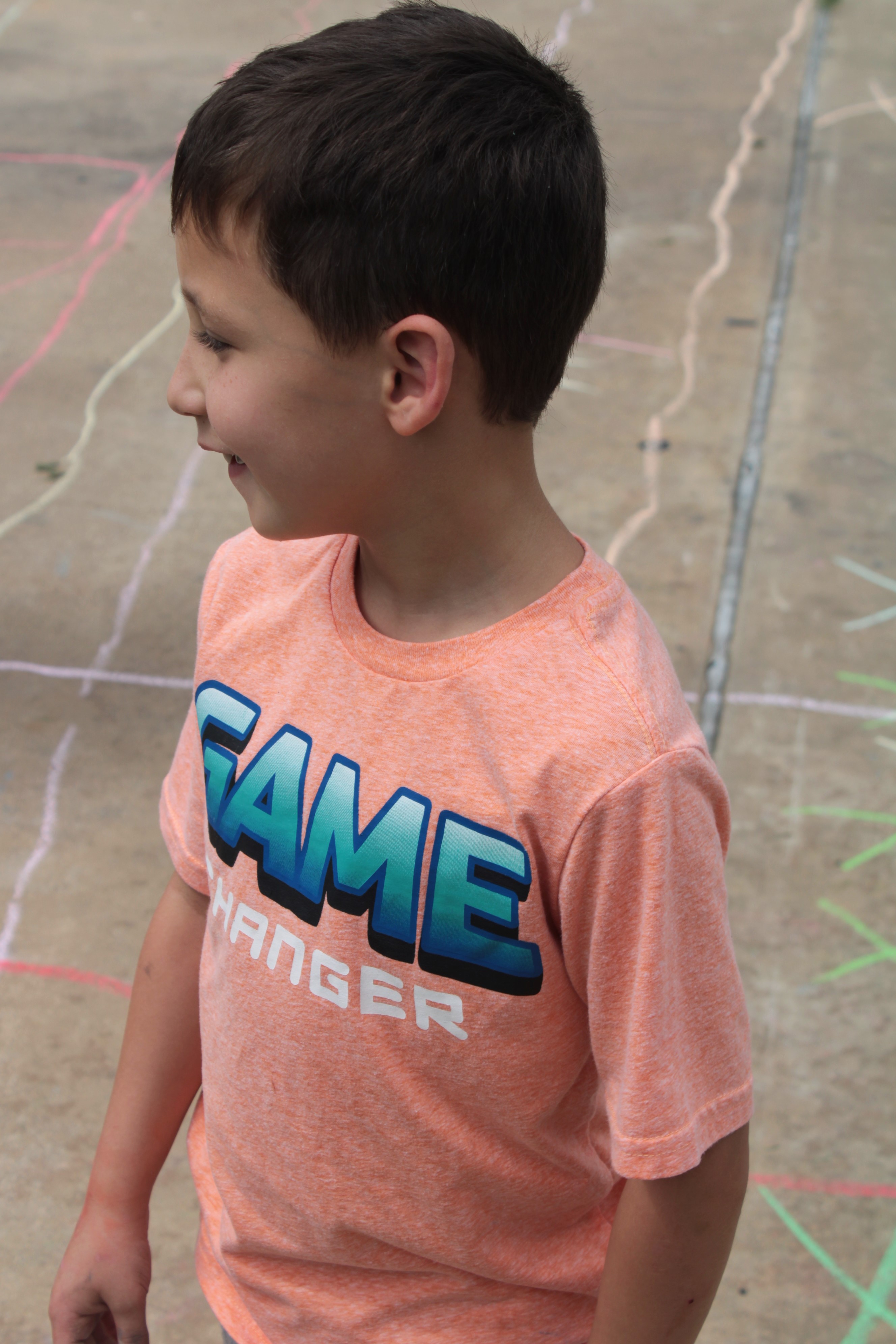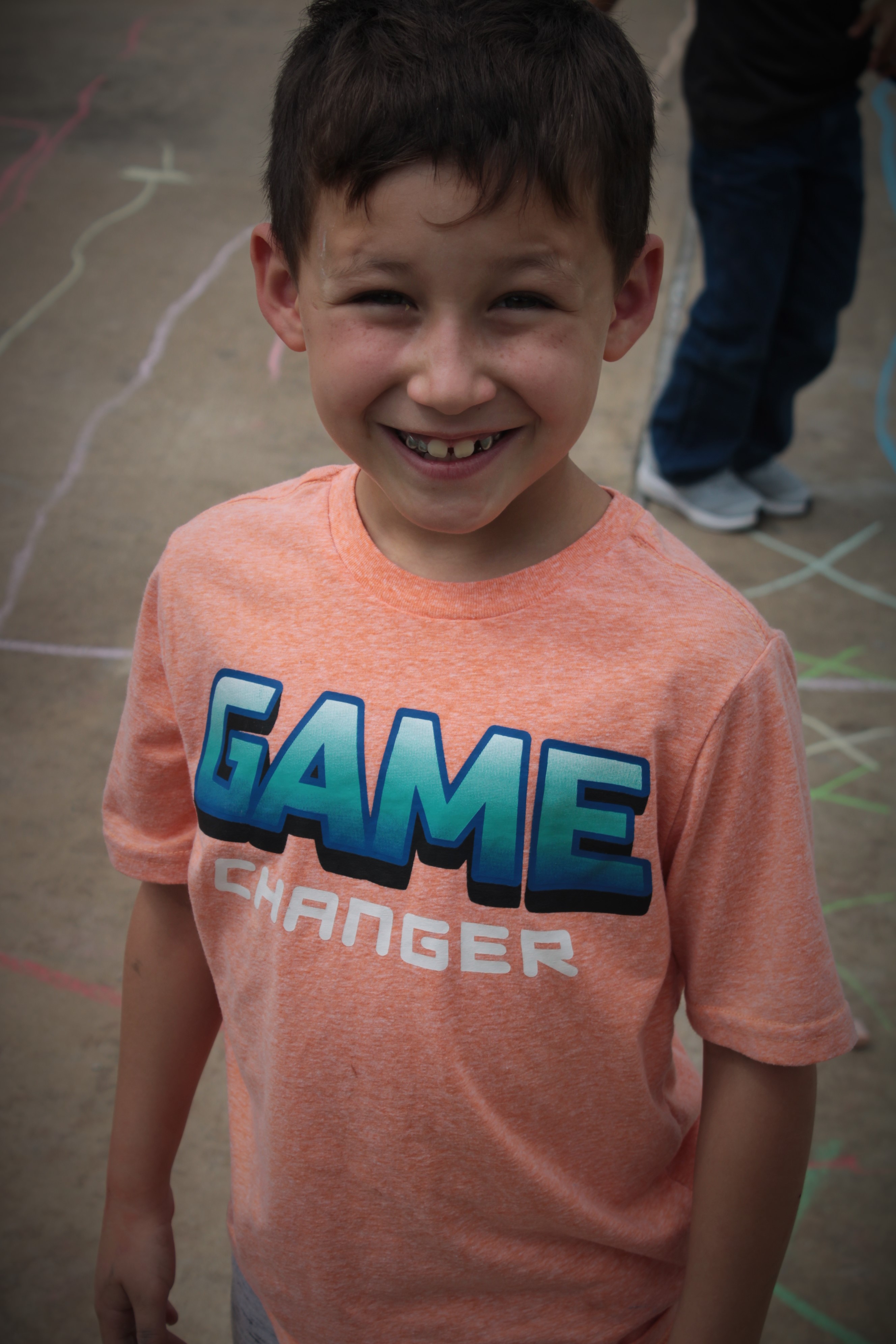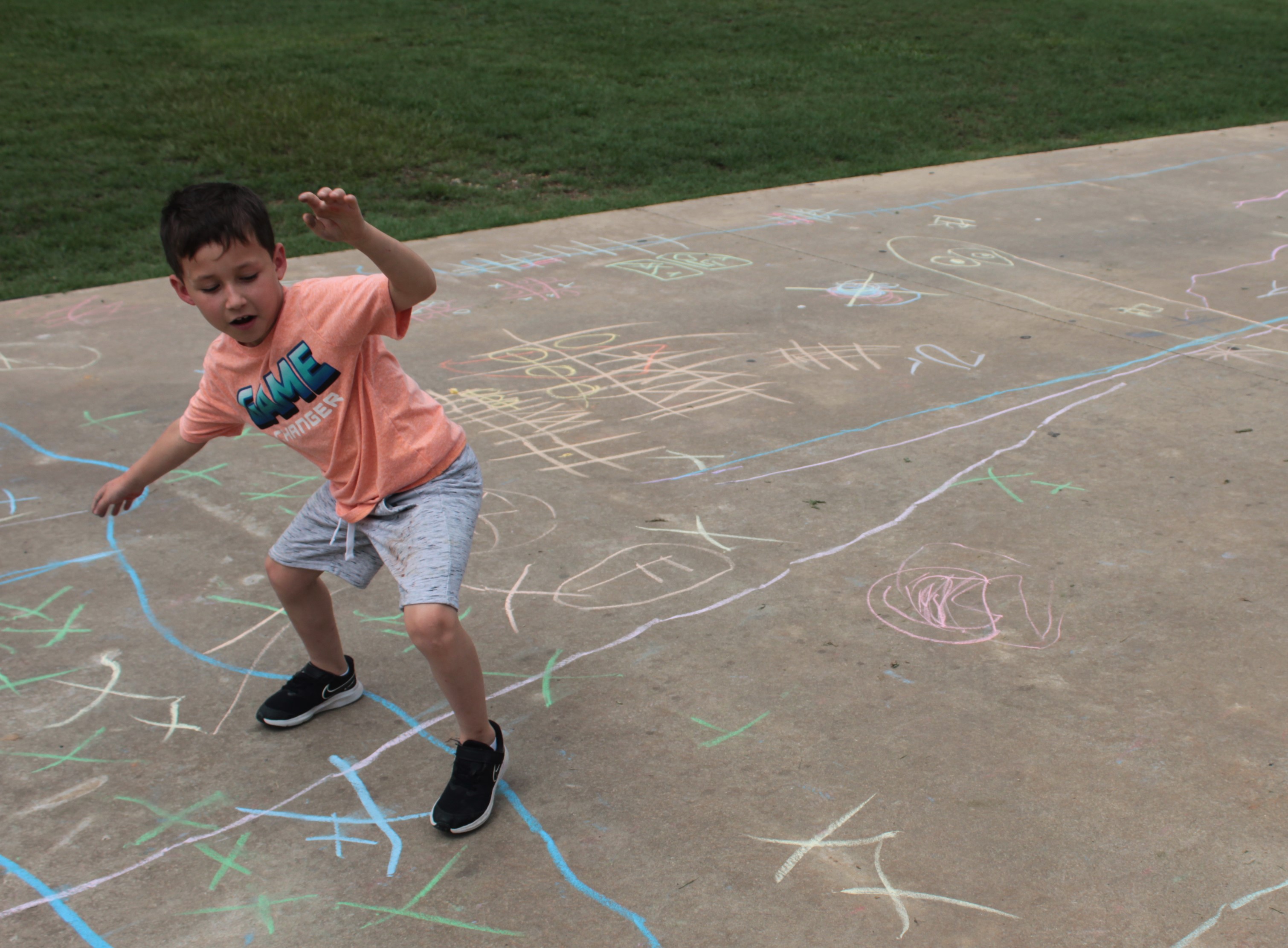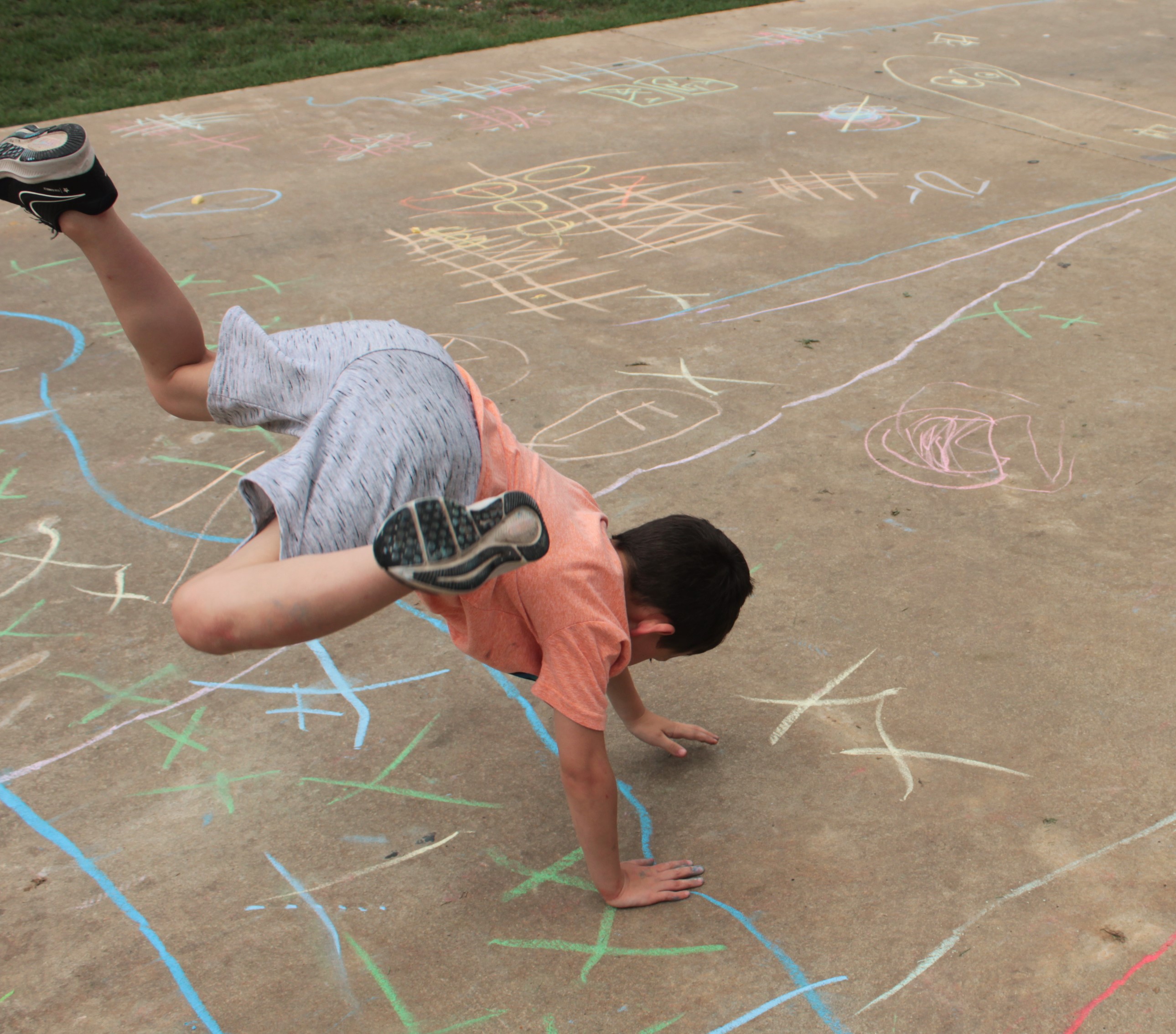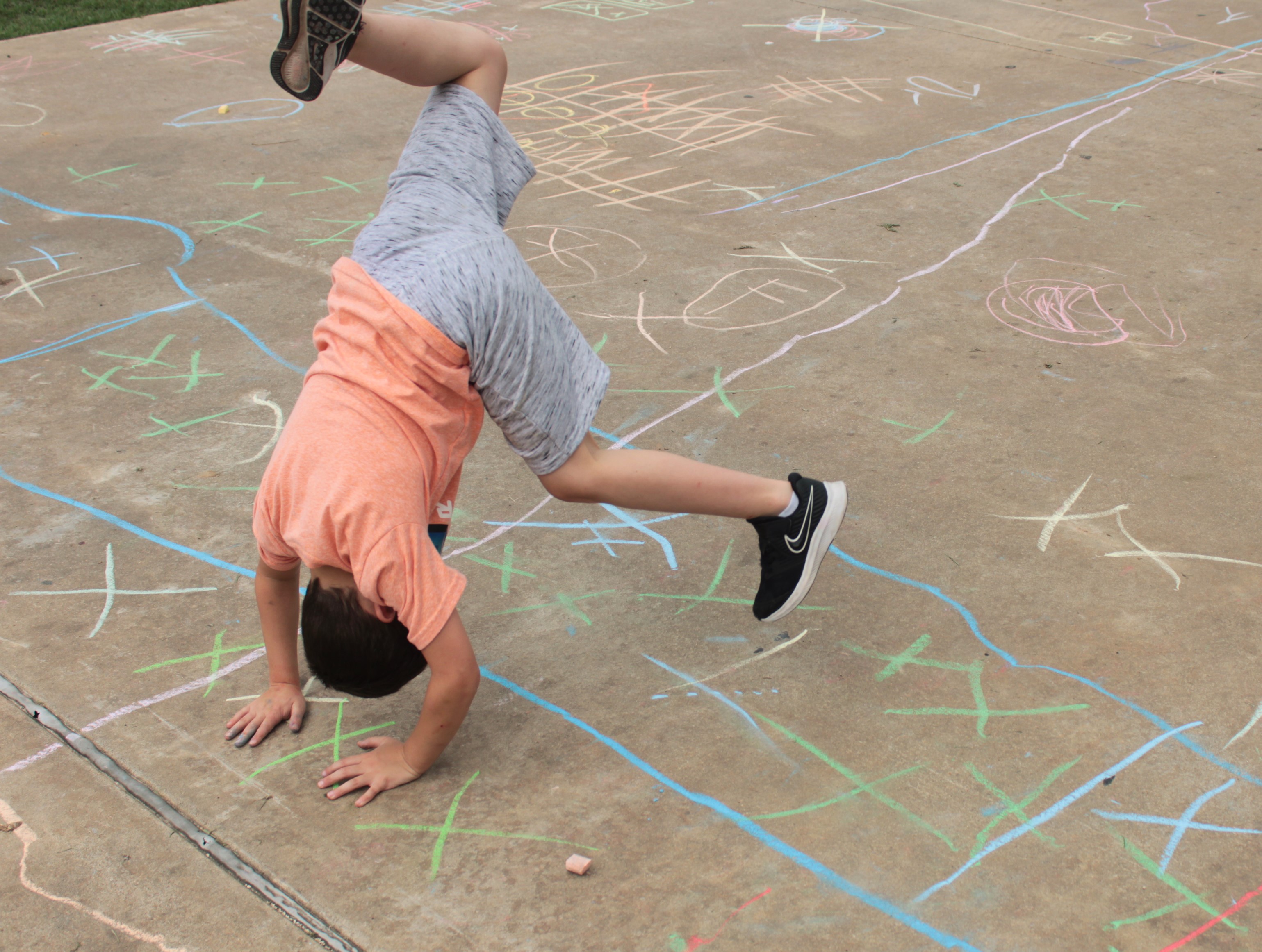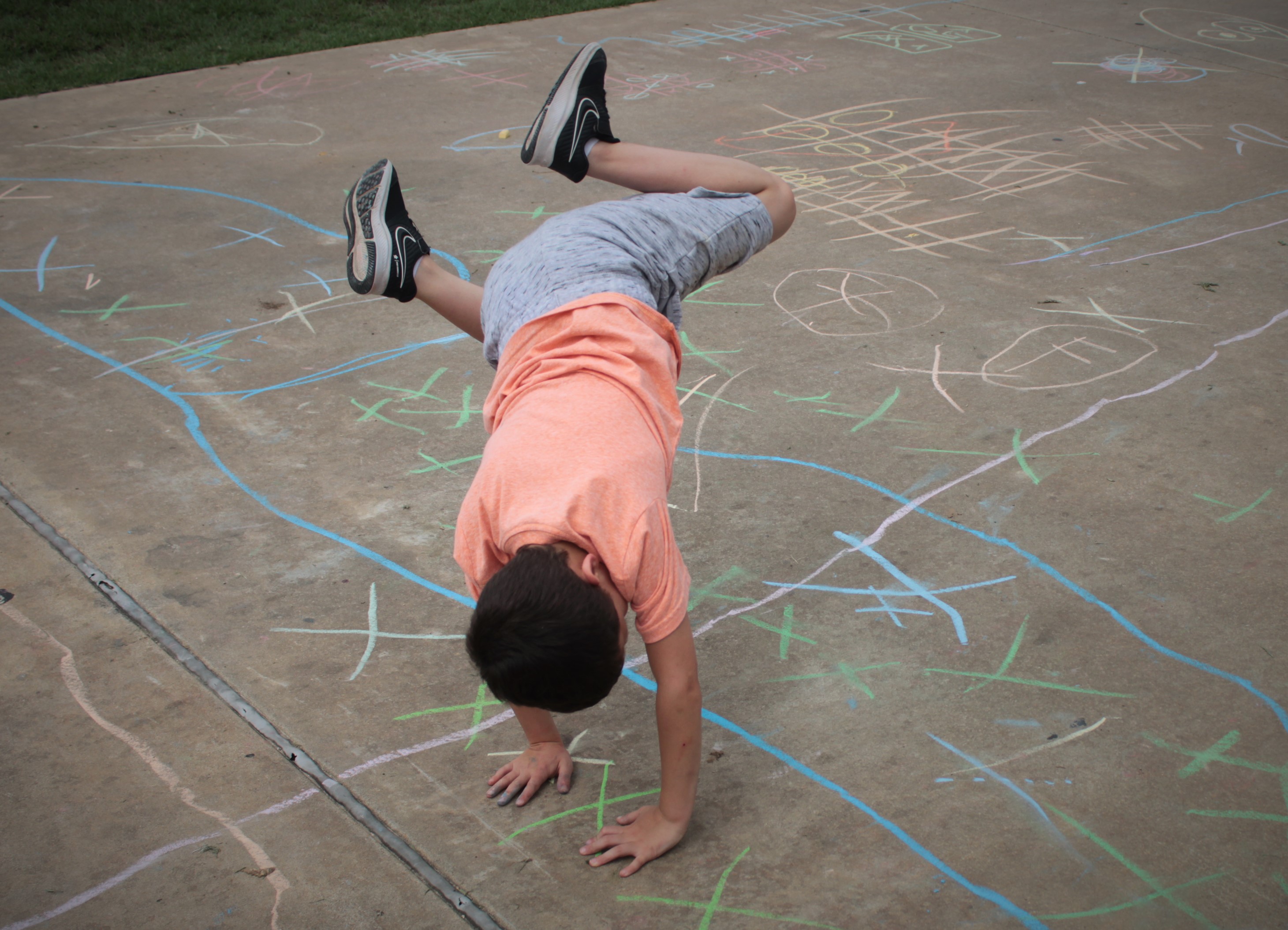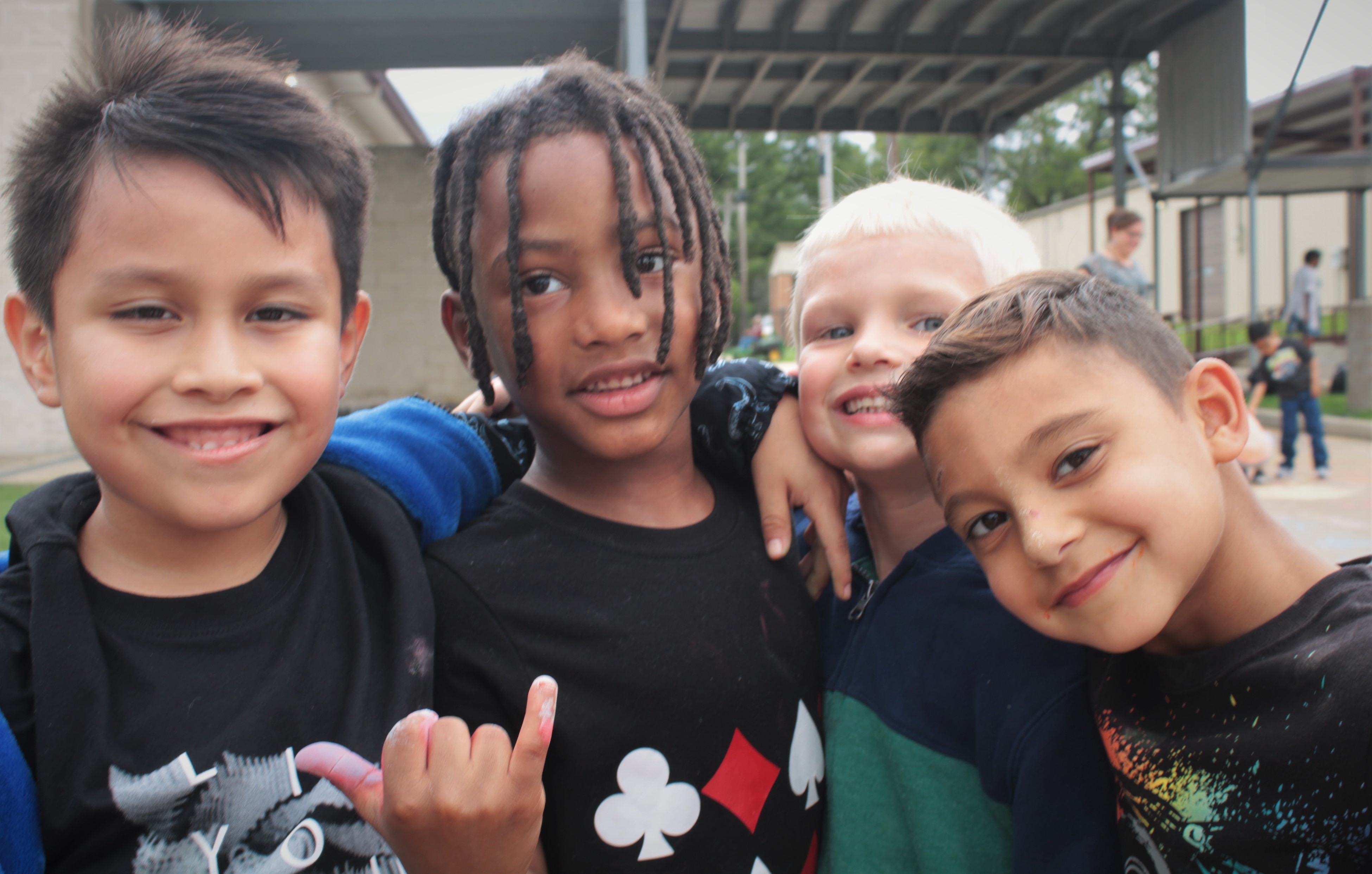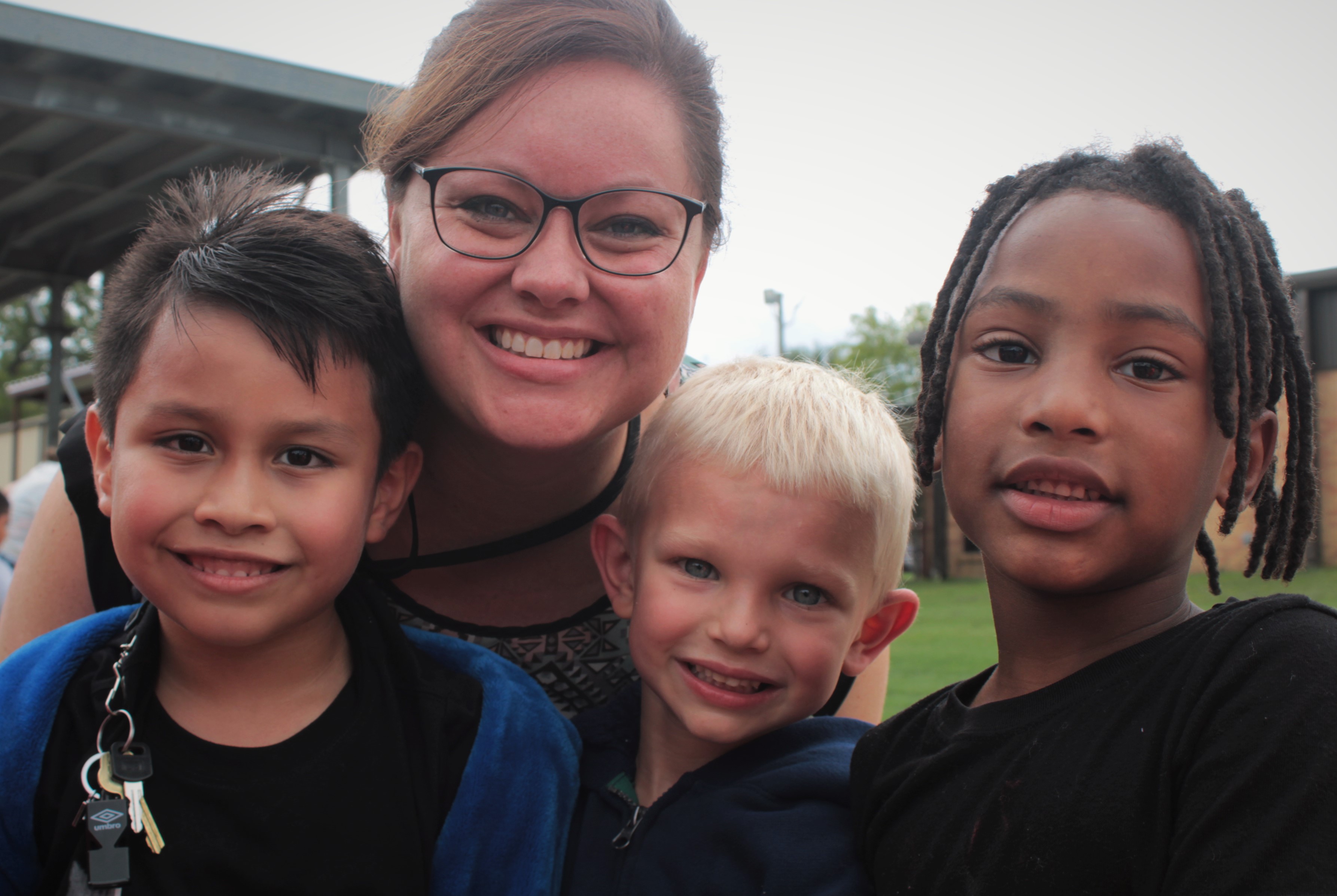 "Retell Café" - August 22, 2022
Mrs. Woodfin's students used "retell sandwiches" with their buddies to help re-tell their stories we are reading each day!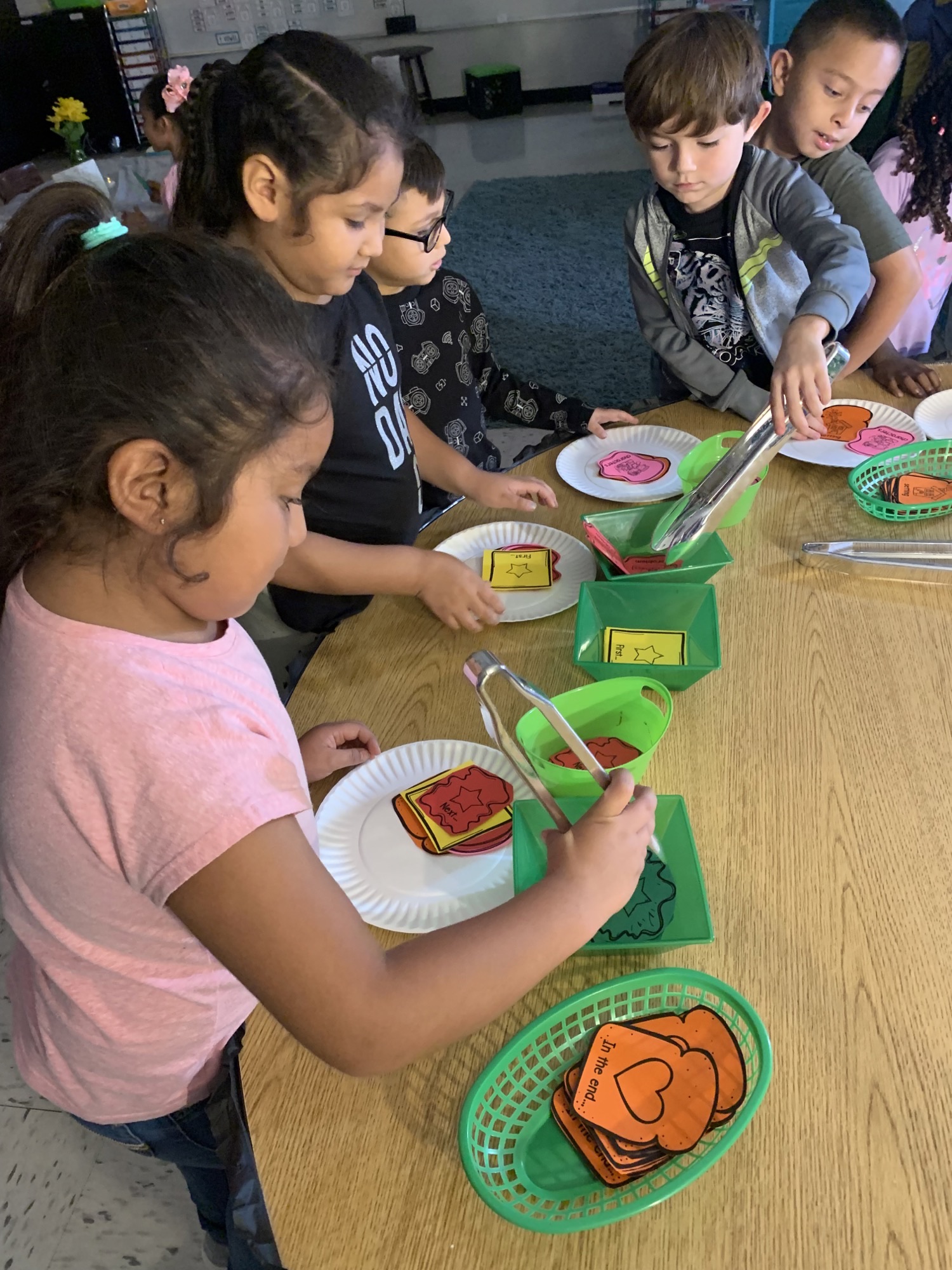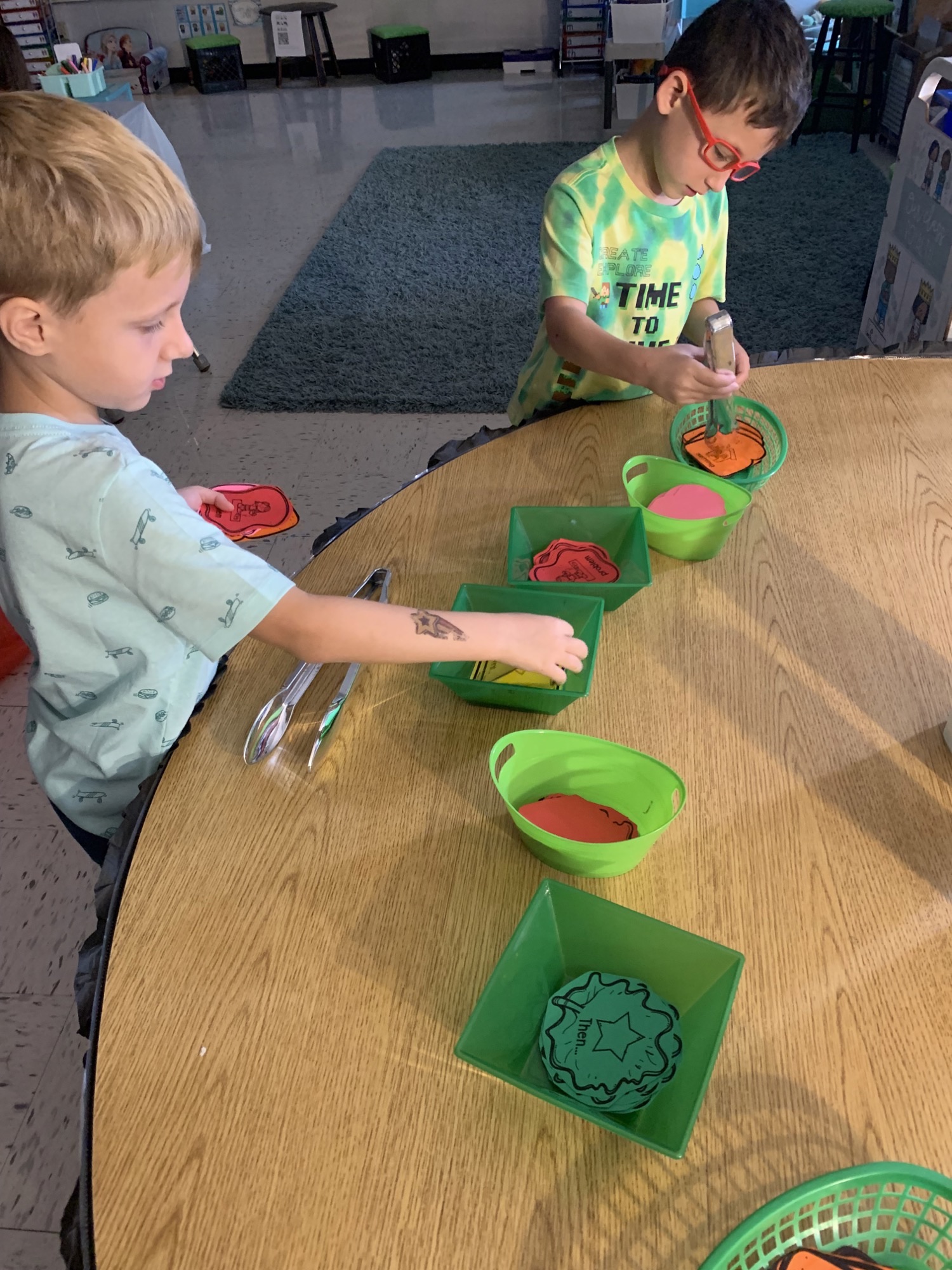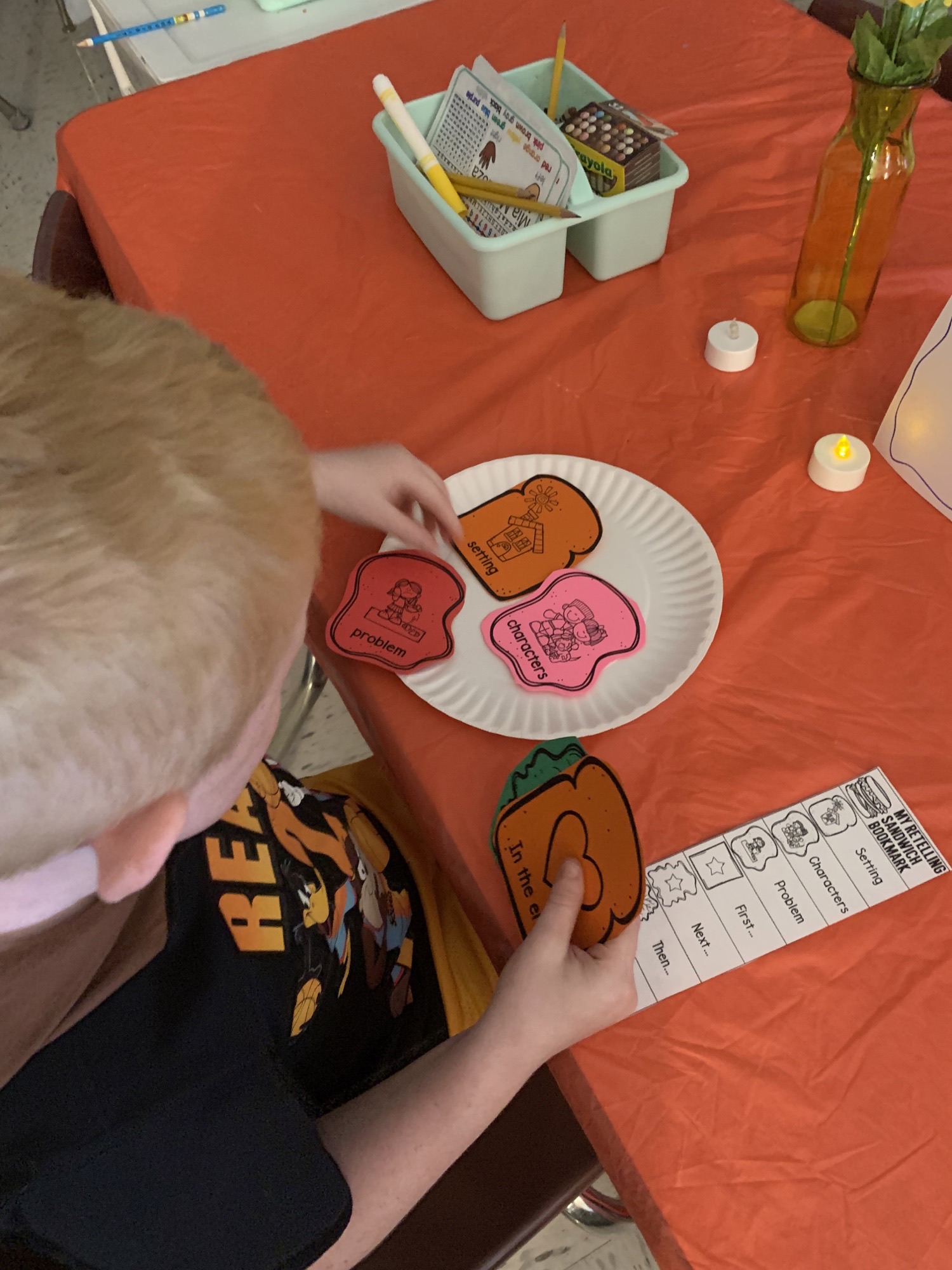 Red Week - Mrs. Amy's Pre-K 3 & Daycare Students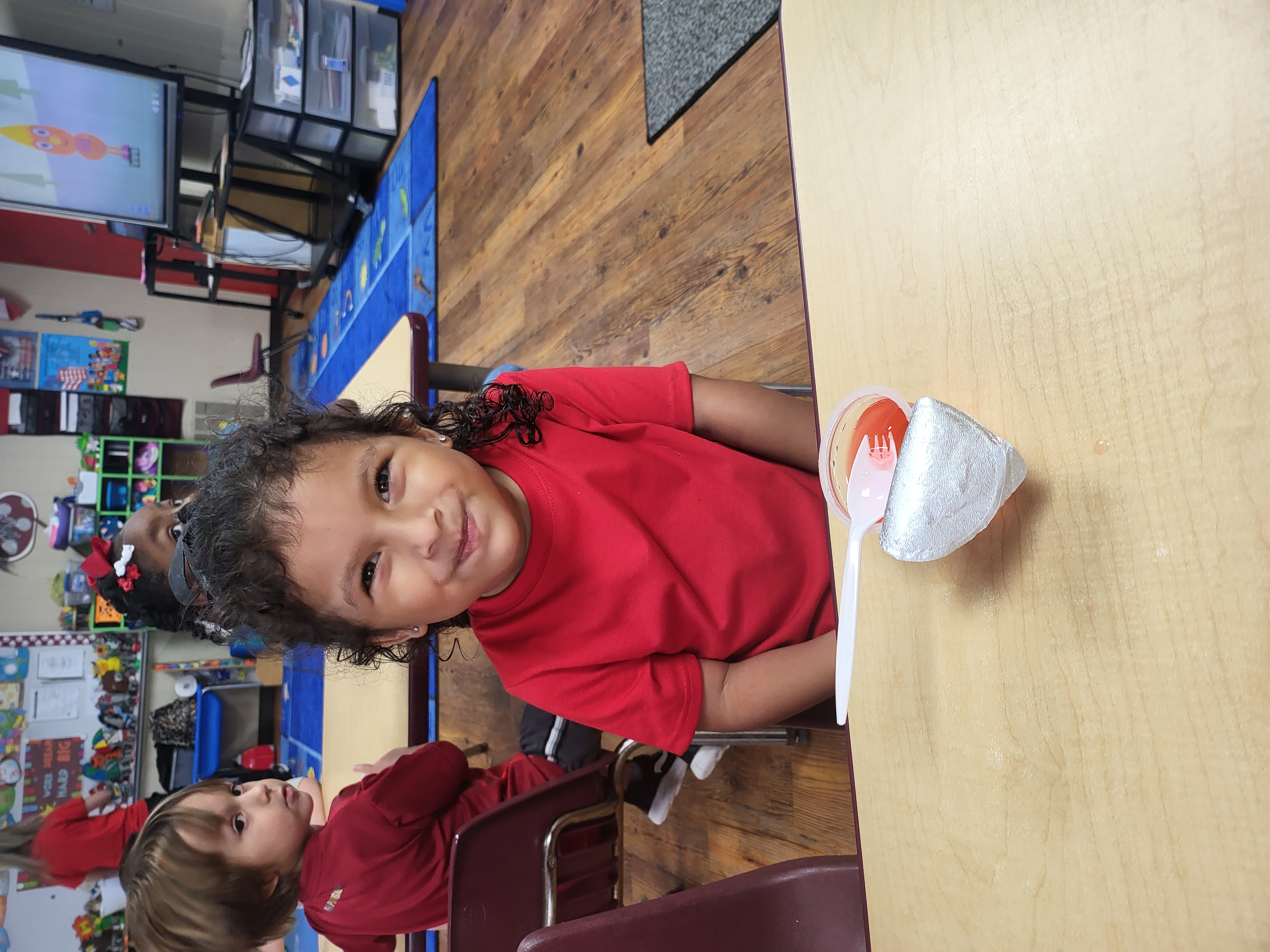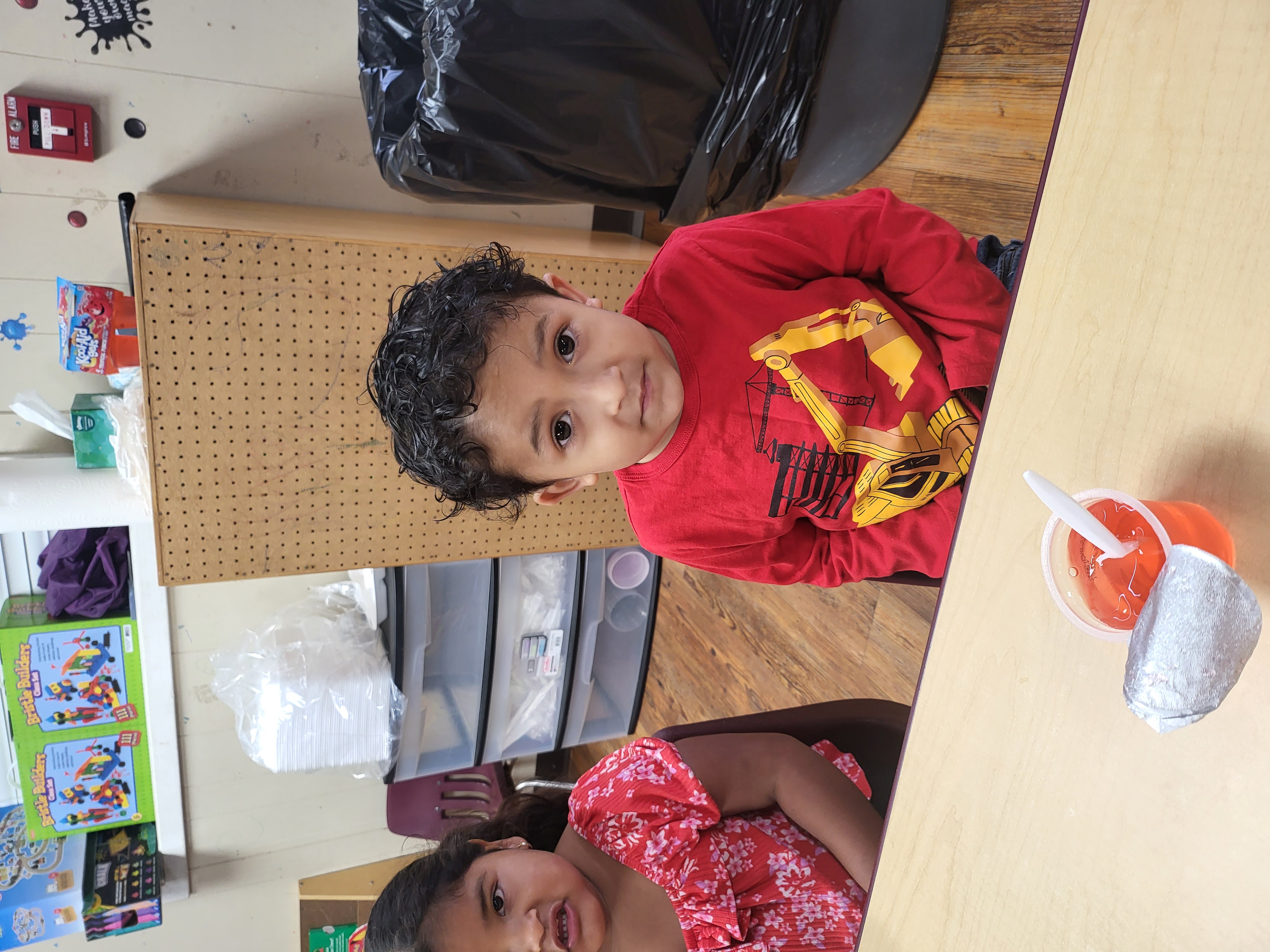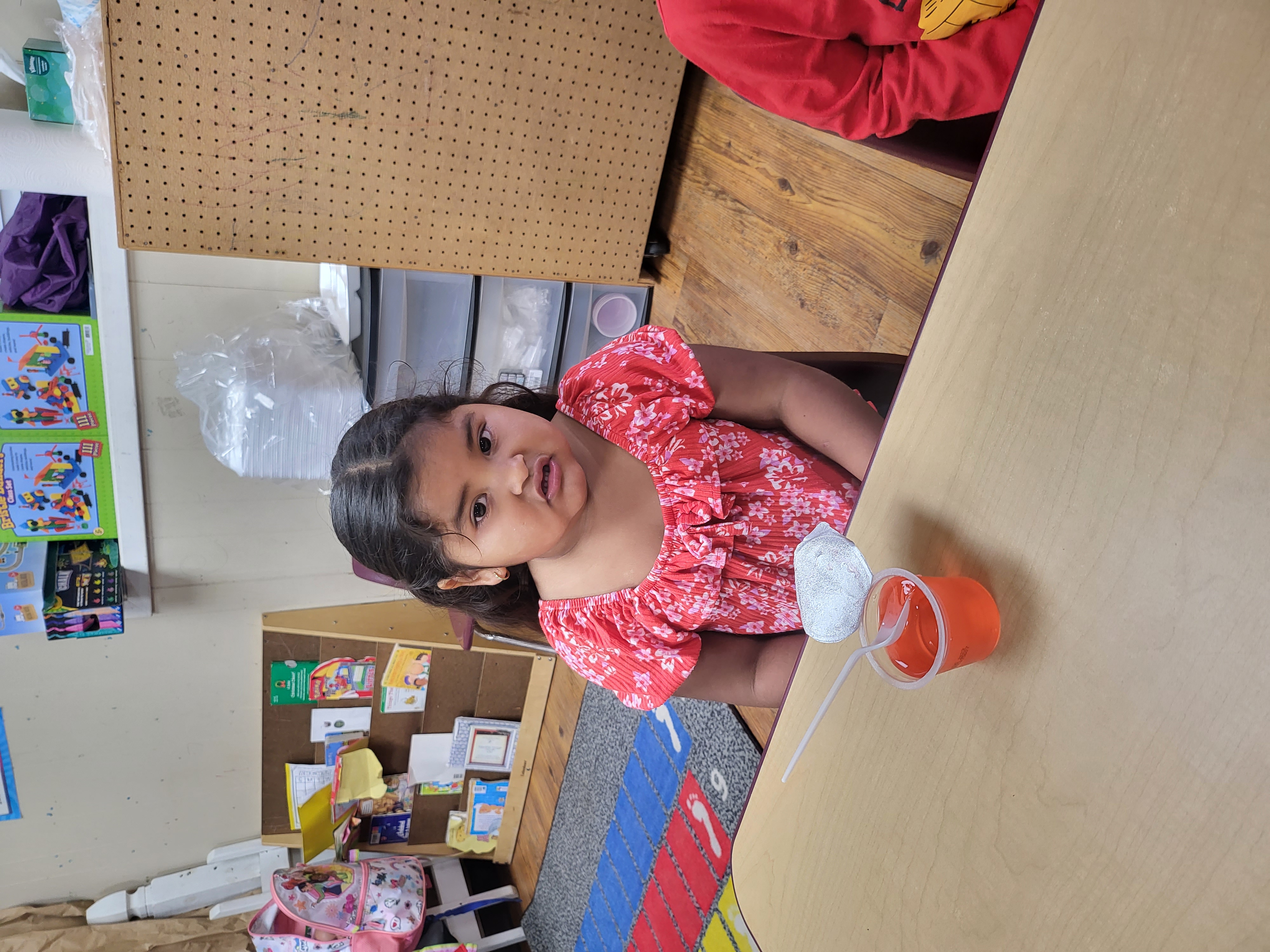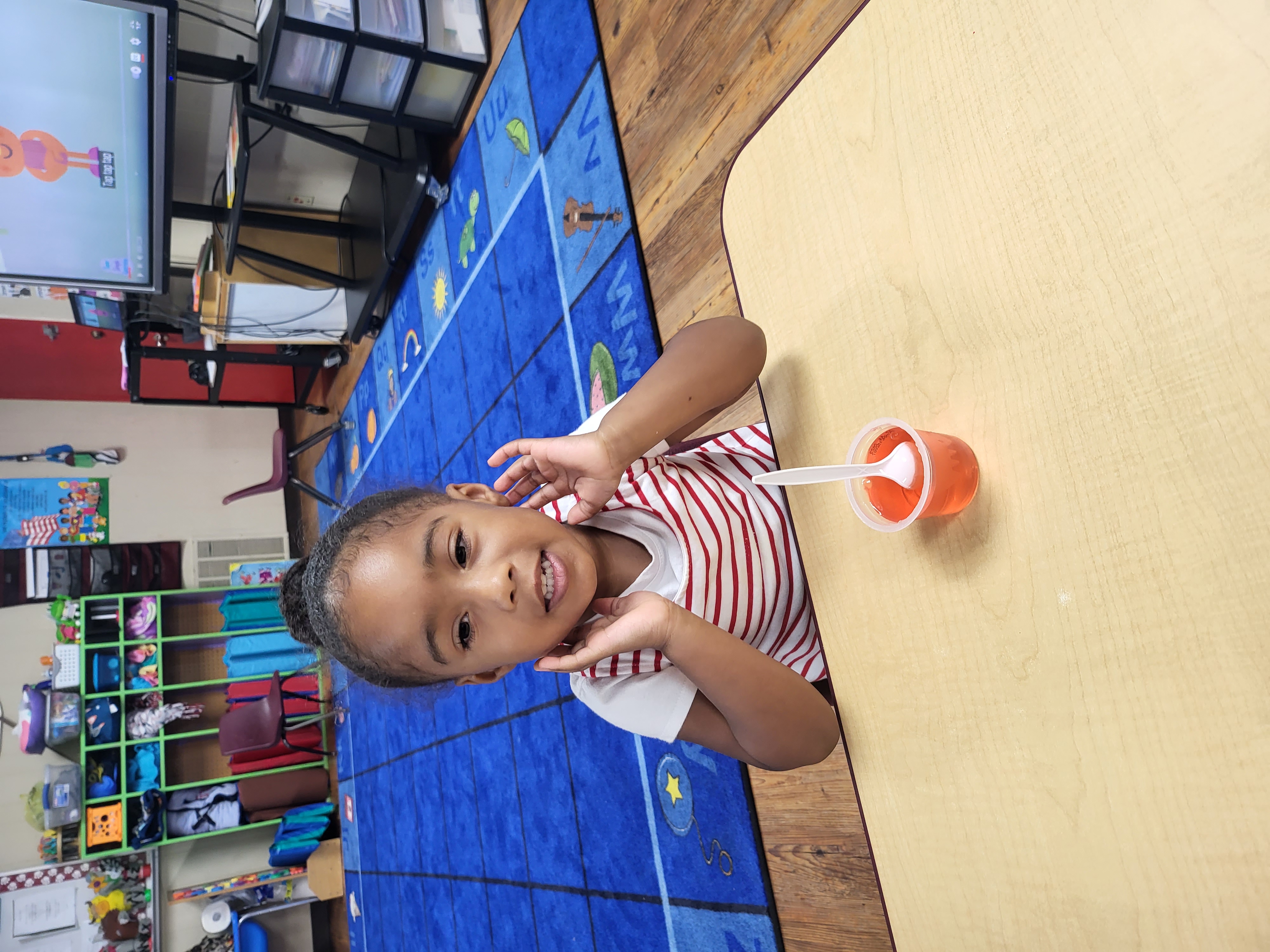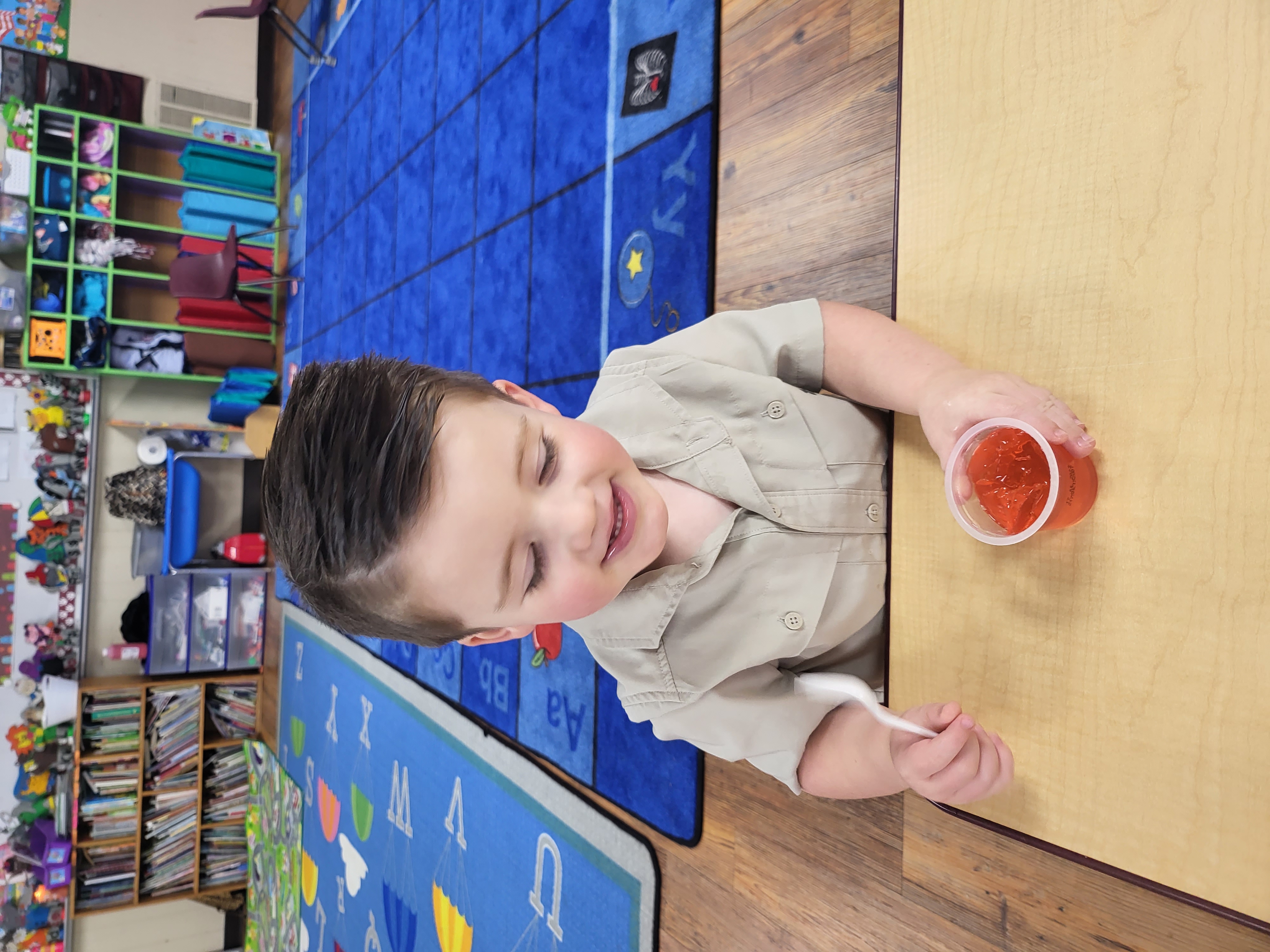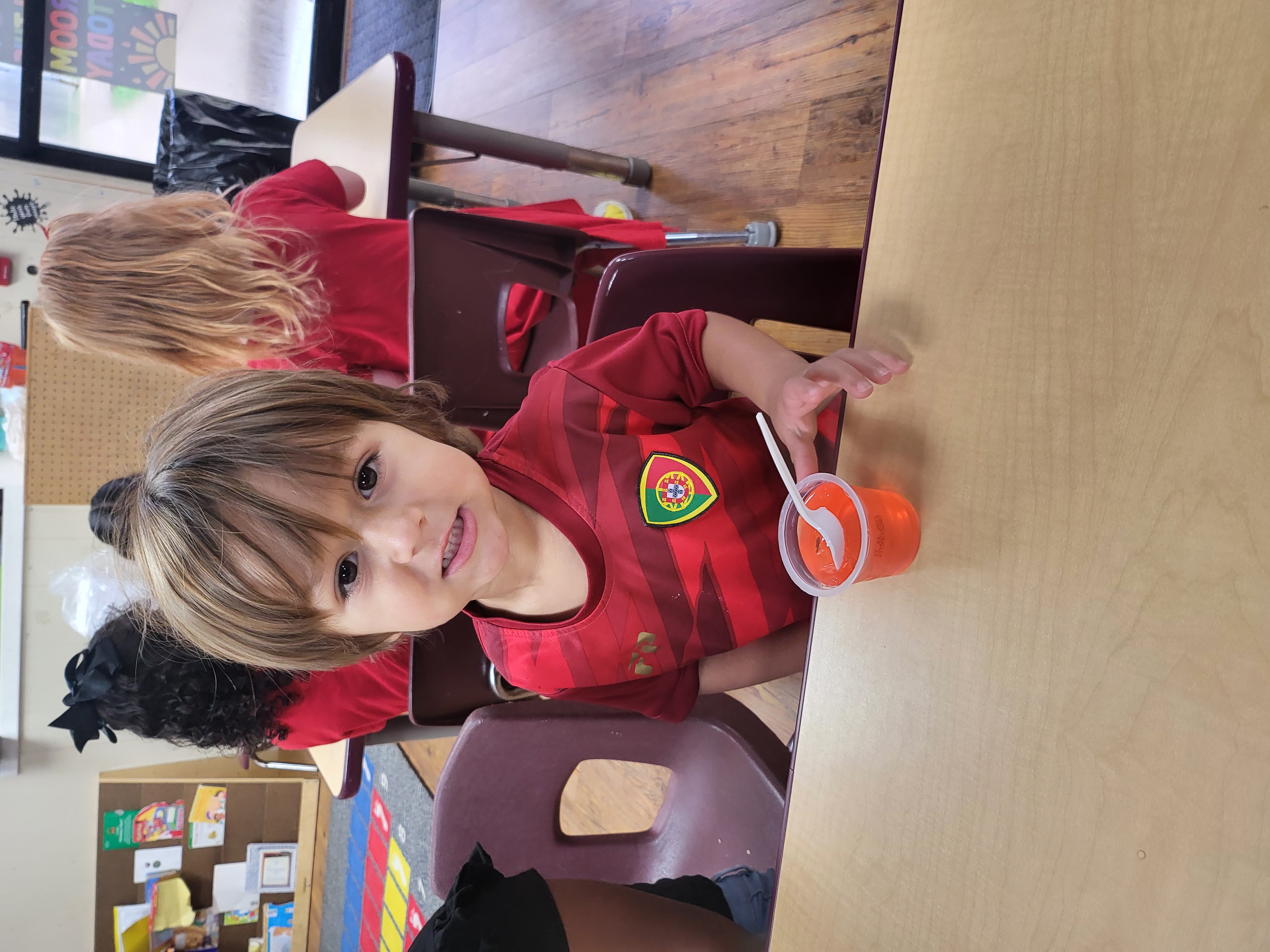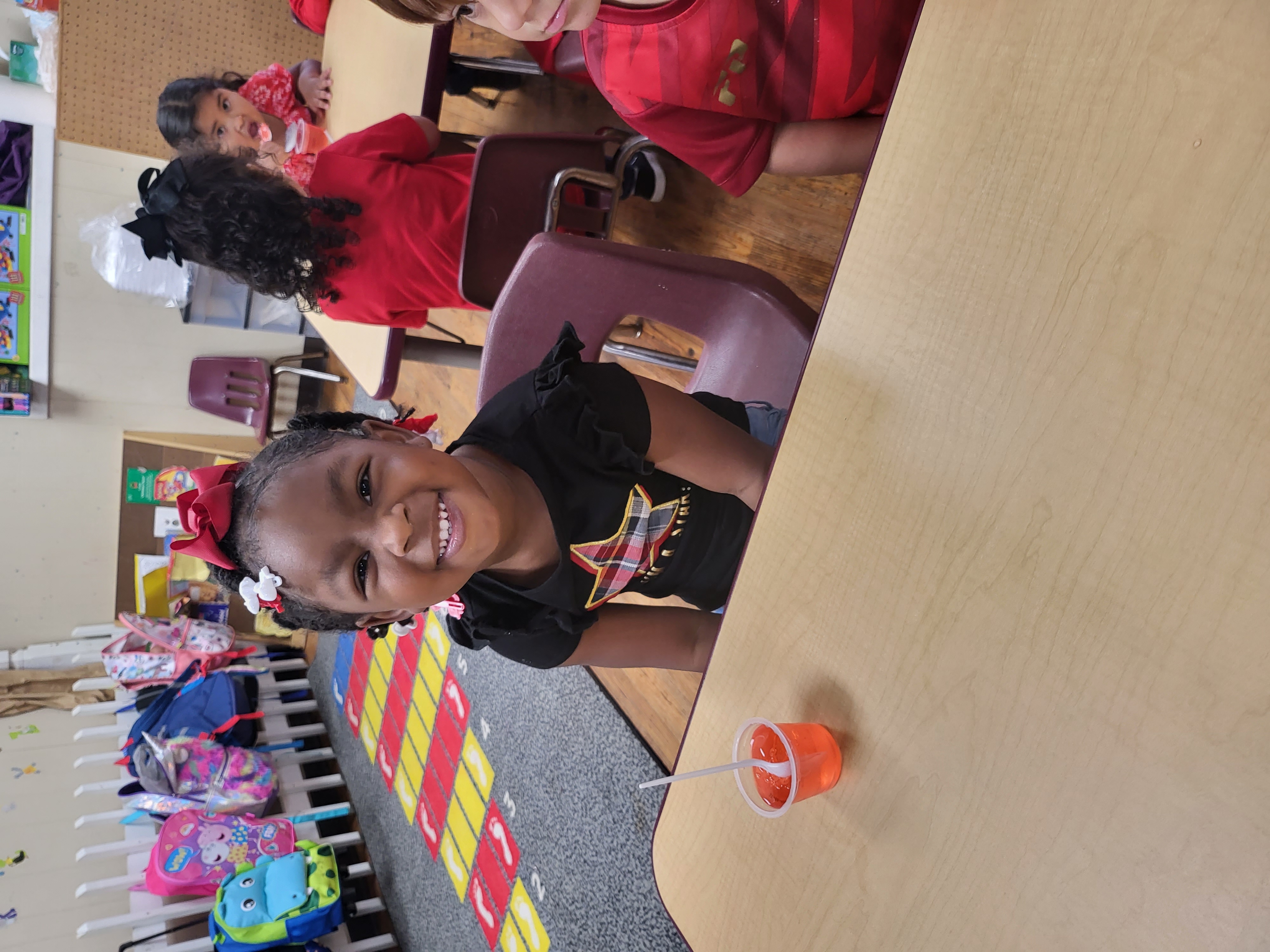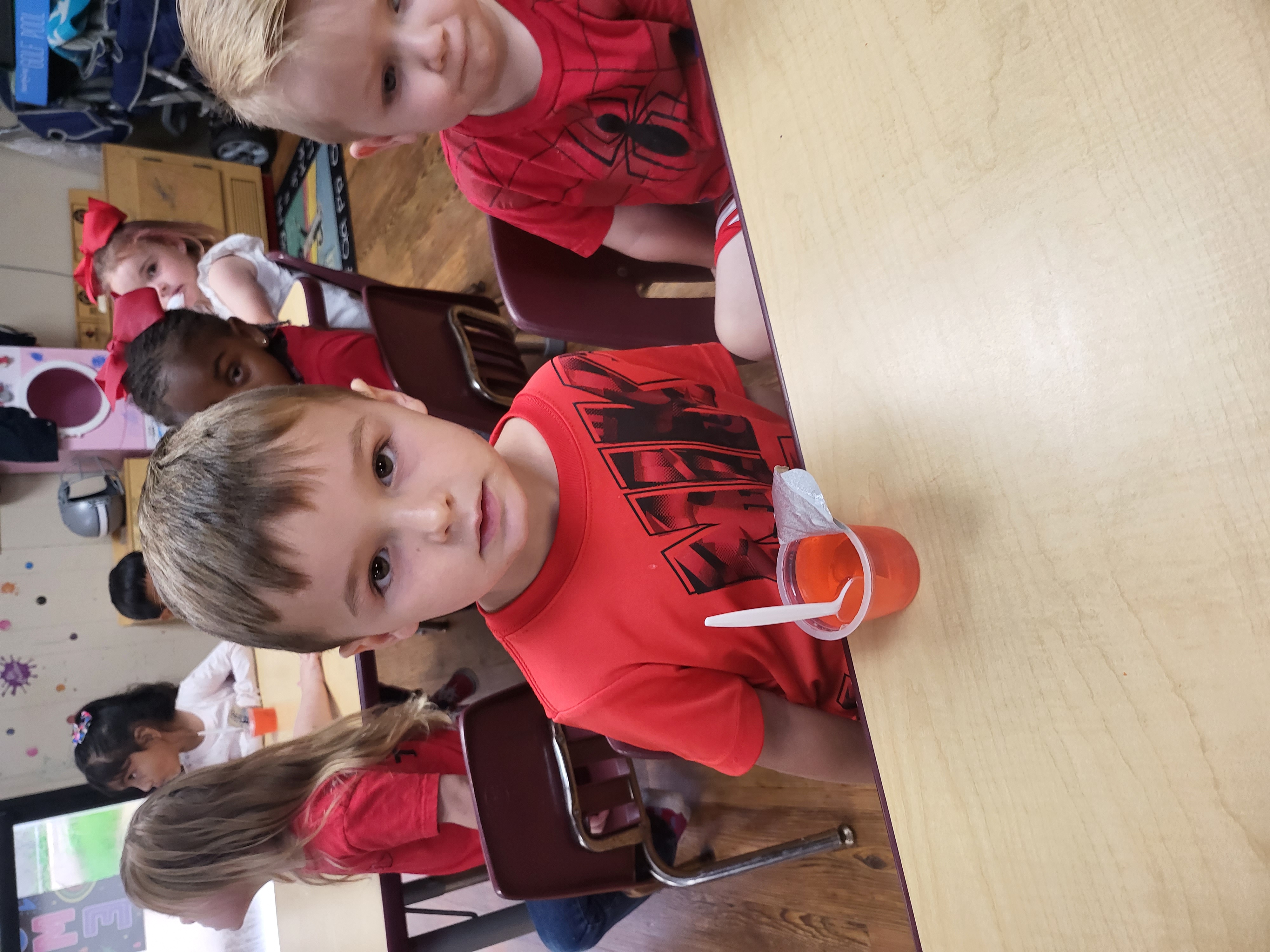 Red "Show & Tell" with Ms. Elliott & Ms. Thompson
Edible School Bus Snack Creation